NBA 2010-11: Ranking the Top 10 Rookie of the Year Candidates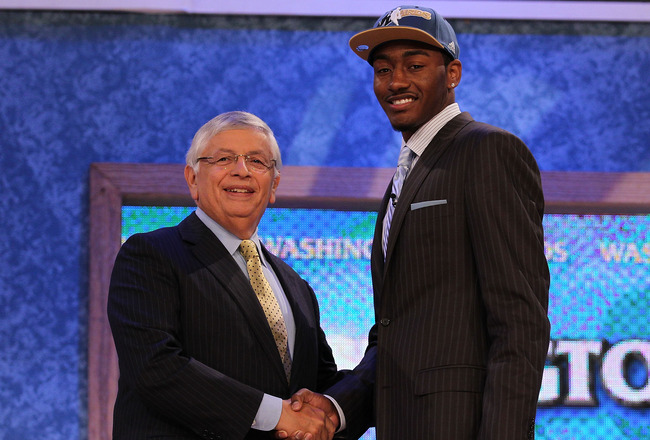 With the 2010-11 NBA season around the corner, we decided to rank the potential Rookie of the Year candidates.
We know it's early, but these 10 rookies really have a shot at the end of the year award.
10. Ed Davis—Power Forward, Toronto Raptors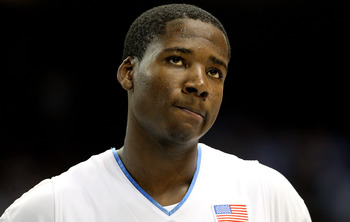 Davis will be one of the guys helping to fill the Chris Bosh void this upcoming season.
He will most likely start behind Amir Johnson after they gave him all that cash this offseason, but Davis has the footwork and touch to become the great low post scorer for this team.
9. Paul George—Small Forward, Indiana Pacers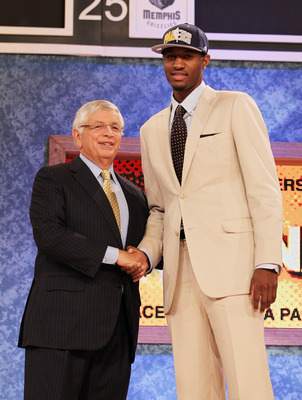 George did not shoot the ball well this summer, but showed some flashes of what kind of player he can become.
He could easily move up this list, but right now we're not even positive he'll be the best rookie on his own team with the emergence of Lance Stephenson.
8. Larry Sanders—Power Forward, Milwaukee Bucks
The long and lean power forward out of VCU showed great potential in his Summer League games, but his game is still quite raw.
Sanders will probably come off the bench to start the year, but it wouldn't surprise us to see him take over the duties midseason.
7. Evan Turner—Shooting Guard, Philadelphia 76ers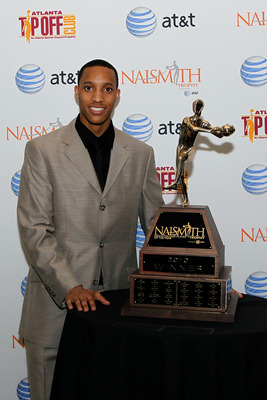 Slid down the list because he seemed to struggle in the Summer League as he adjusted to playing off the ball more than he's used to.
We know this kid can play, but it will be interesting to see how Turner will do in a supporting role for the Sixers these first couple years as opposed to being "the guy," as he was in college.
6. Greg Monroe—Power Forward, Detroit Pistons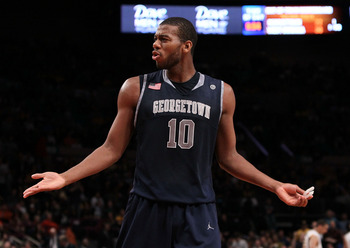 The potential for a guy this long and athletic is limitless. Monroe has shown all the tools necessary in scoring and passing to be an offensive force this season.
Detroit is essentially rebuilding and he could become the centerpiece of that effort.
5. Wesley Johnson—Small Forward, Minnesota Timberwolves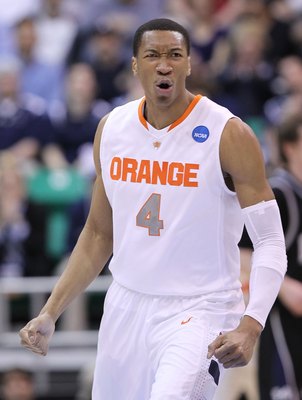 Only had one game this summer due to a minor injury, but Johnson looked solid in that game.
A very talented wing scorer who is a little older and more seasoned than pretty much everyone on this list. He's going to get a chance right away in Minnesota and could become the second option behind Kevin Love.
4. Derrick Favors—Power Forward, New Jersey Nets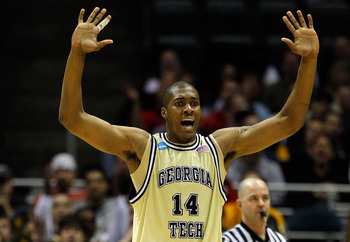 Favors got better as the Summer League went on and turned out some pretty good performances. He should be starting next to Brooke Lopez at the start of the season, as the Nets will look to be a force in the paint with their new look offense.
3. DeMarcus Cousins—Power Forward, Sacramento Kings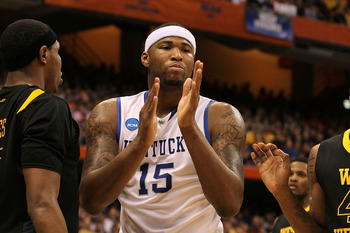 Started off very strongly, but tapered off in the Summer League games. His performance was still good enough to earn him NBA Rookie of the Month honors.
While there are other guys in Sacramento who could start ahead of him, Cousins will surely get plenty of run.
Continue Reading...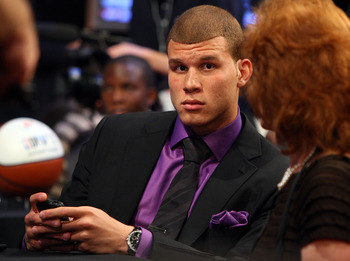 To see who we think the top candidate for Rookie of the Year is, continue reading this article at TheRookieWall.com
Keep Reading