Carmelo Anthony: Top Five Destinations Besides the New York Knicks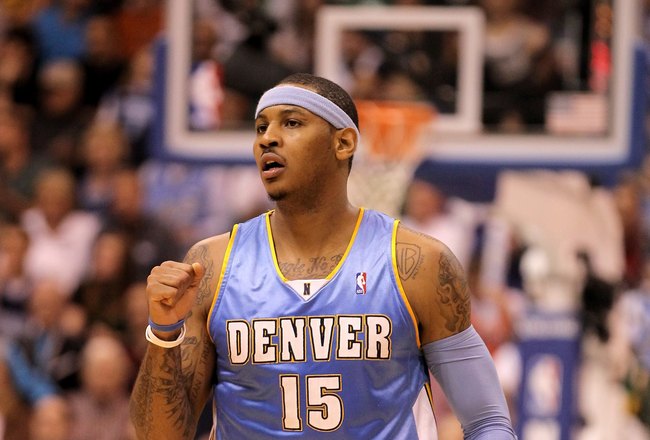 The 2010 free agency period is winding down, lending way to talks of next year's free agent class already.
The destinations of the king of that class, Carmelo Anthony, are already being discussed. With two years left on his contract and a chance to opt out after next season, Anthony will have the chance to test the free agent waters in 2011.
Talks of Anthony fleeing to New York have already begun. Analysts believe Anthony will team up with Amar'e Stoudemire and Chris Paul for the Knicks.
After this summer's offseason, anything is possible. All three playing for the Knicks seems like a very likely option at the moment.
But what other teams will try to acquire Anthony?
Will he return to Denver?
Will he be the piece needed by contending teams to make that playoff push?
We'll have to wait until next summer, but it's still fun to debate. Here are the top five destinations for Carmelo, excluding the Knicks.
5. New Jersey Nets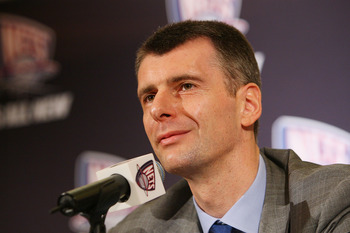 Mikhail Prokhorov failed greatly in trying to turn the Nets around this offseason, missing on all of the Miami Big Three and other notables like Carlos Boozer and Stoudemire.
Next year's summer could be his shot at redemption. The Nets still have tons of cap space left over from this summer's period.
The Nets have a chance to rise in the East after their terrible 12-win season last year. If they can manage 30 to 35 wins, Anthony could be intrigued by their potential.
The bright lights and marketability are also a huge factor. 'Melo would definitely have a chance to make a bigger name for himself in New Jersey.
If the Nets can bring in another top free agent from next year's class, such as Jamal Crawford at shooting guard, Prokorov could make a strong case to get Anthony to New Jersey/Brooklyn. Money definitely won't be a problem.
4. Orlando Magic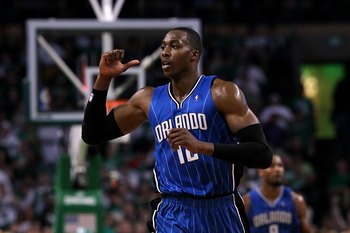 If Orlando finds they can't compete with the Miami Thrice, they could be shopping for another piece come next offseason.
Vince Carter is the team's main threat outside, but has seen his game fade quickly as he ages. By the end of next season, Carter's ability will decline even more.
Anthony would be able to fix that huge weakness. While Howard would score plenty inside, 'Melo would take some much needed heat off the center.
Chris Bosh, Dwyane Wade, and LeBron James give the Heat a chance to score 100 points a night. Anthony would bring the consistent scoring needed to keep them in check.
After the Heat shifted the balance of power in their favor this offseason, the Magic can move it back their way if they somehow got Carmelo.
3. New Orleans Hornets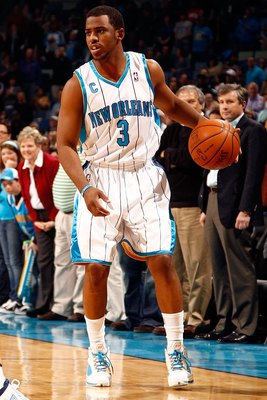 After clamoring for a trade a week ago, it looks like Chris Paul has calmed down a bit.
The point guard met with new Hornets GM Dell Demps and head coach Monty Williams and appeared to be happy about the direction of the franchise.
If that's the case, convincing Anthony to play in New Orleans would be the best way to prove to Paul that they are willing to field a contender.
With Anthony, the Hornets have a true scorer that they've never seen in the Paul era. Their offense has mostly relied on Paul's ability to dish to open players like Peja Stojakovic, or his passes to big men like David West off pick-and-rolls.
With Anthony, defenses would have a very difficult time accounting for both superstars. The team would undoubtedly be the best since Paul has been in New Orleans.
The Hornets can prove to Paul that they are serious about winning. Anthony's addition should be enough to convince him.
2. Denver Nuggets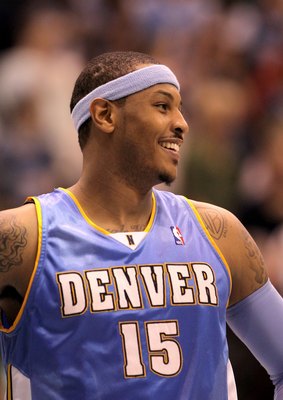 Before George Karl was sidelined with his throat cancer last season, Carmelo really couldn't complain about his time in Denver.
The Nuggets were always perennial contenders in the West before Karl's departure and contended for a spot in the NBA Finals against the Lakers in 2008-09.
But the team looked markedly different without Karl on the sidelines. His return could be a huge factor in whether Anthony stays or goes.
Denver is potent when it plays up to their ability. When the team doesn't, it falters like we saw in this year's playoffs against Utah.
The Nuggets will try their hardest to lock Anthony up. If management can prove to Anthony that there's reason to stay, he could sign even before summer begins.
1. Chicago Bulls
After swinging and missing on LeBron and Wade this off-season, Anthony will be a more than welcome consolation prize.
The Bulls have made themselves into one of the top teams in the East through free agency and the draft.
Derrick Rose has steadily improved each year and will be one of the deadliest point guards in the league next season. His quickness off the ball is almost unparalleled.
Joakim Noah and Carlos Boozer will combine to be a fierce tandem in the post. The Boozer pickup substantially boosts the Bulls' talent and gives Noah needed support downlow
Anthony may be the final part Chicago needs. Wade would have offered Chicago a much-needed outside scorer. Anthony provides that.
With cap space left over from this off-season and a very intriguing lineup, it wouldn't be surprising to see 'Melo go to the Windy City.
Keep Reading

Chicago Bulls: Like this team?