NBA Rumors: Top 10 Free Agents Left and Where They Will Land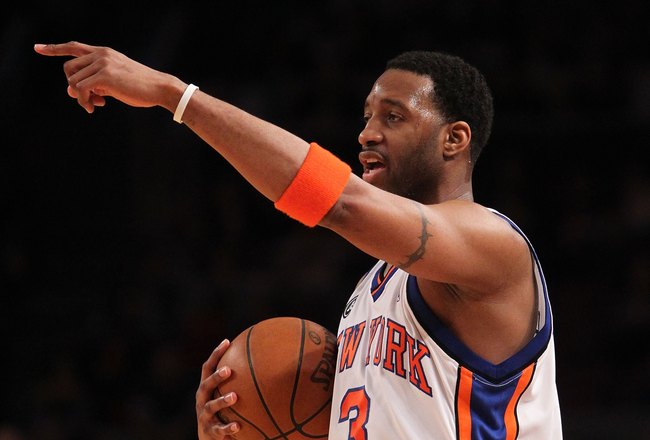 With the NBA offseason in full swing, it's time to quickly take a look at the cream of the remaining free agent crop.
And although there are many more than 10 stars remaining, let's quickly look at the best remaining free agents—and where they will land.
10. Roger Mason
Roger Mason, a guard with six years of NBA experience, has career averages of 7.2 points, 1.8 rebounds, and 1.5 assists per game, has spent the past two seasons with the San Antonio Spurs after stints with the Chicago Bulls, Toronto Raptors, and Washington Wizards.
Teams apparently showing interest include the Portland Trailblazers, New York Knicks, and the Bulls.
Where Mason will be next season? I'd say Chicago.
9. Allen Iverson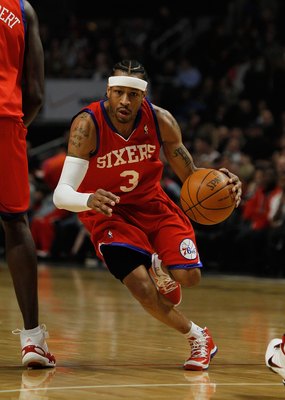 Allen Iverson, once again available on the free agent market, is a guard with 14 years of professional experience.
After spending a majority of his playing career with the Philadelphia 76ers, Iverson has garnered amazing career numbers of 26.7 points, 6.2 assists, 3.7 rebounds, and 2.2 steals per game.
The Miami Heat originally showed interest in Iverson a couple weeks ago, but those rumors have quickly died down.
Iverson will either be back in Philadelphia, sign with the New York Knicks, or retire.
8. Earl Watson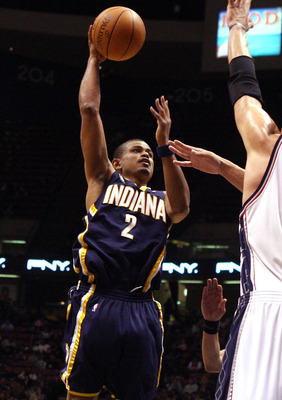 Earl Watson, a guard with nine years of NBA experience, had a successful season last year with the Indiana Pacers.
With career numbers of 7.8 points, 5.1 assists, and three rebounds per game, a handful of teams interested in Watson.
He will sign with the New Jersey Nets or the Los Angeles Lakers.
7. Tracy McGrady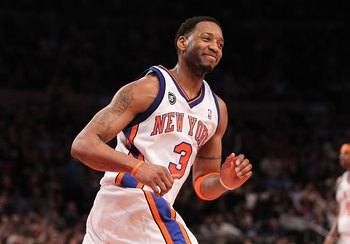 Tracy McGrady is another big name on the free agent market this summer. Although the Chicago Bulls are T-Mac's top choice, he may not be in the Windy City next season.
If McGrady can swallow hard and accept a backup role with the Bulls, he has a solid chance of becoming a member of Chicago's basketball team.
With incredible career numbers of 21.5 points, 6 rebounds, 4.7 assists, and 1.3 steals per game, it would be sad to see T-Mac retire when he still has some gas left in the tank.
My guess on where McGrady will land? Back in New York, signing with the Bulls, or calling it quits after 13 years in the NBA.
6. Kyrylo Fesenko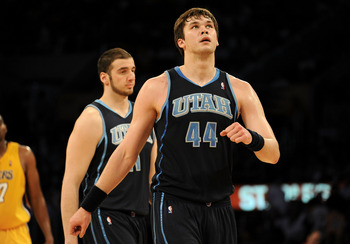 Kyrylo Fesenko, a free agent center with three years of NBA experience, has spent his entire career in Utah while averaging 2.4 points and 1.9 rebounds per game.
And although many teams have shown interest in Fesenko, it's highly unlikely he'll be leaving the comfy confines of Salt Lake City.
My guess? Fesenko will re-sign with the Utah Jazz.
5. Shannon Brown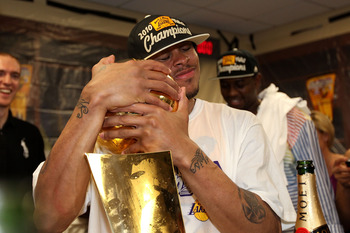 Shannon Brown, a major contributor to the LA Lakers title run in 2010, is a free agent guard with four years of NBA experience.
And although LA would love to retain Brown's services, I highly doubt he'll be back in California next season.
Originally drafted by Cleveland, the Cavaliers are pushing to sign Brown and are likely the front-runners to land the former Michigan State star.
My guess on where we'll see Brown next season? In Cleveland as the Cavs aim to rebuild after the departure of LeBron James.
4. Will Bynum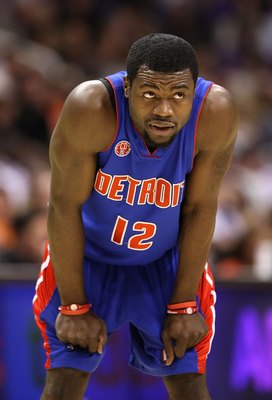 Will Bynum is another big name in this summer's free agency, and with three years of NBA experience under his belt he's bound to be a hit next season.
And although he waited and postponed things for quite some time, Bynum finally inked a three-year deal with the Detroit Pistons yesterday.
So, where will Bynum be next season? Easy answer: Detroit.
3. Sergio Rodriguez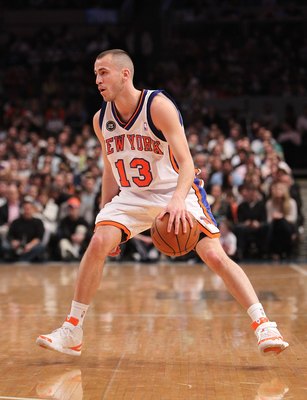 Although Sergio Rodriguez IS a big name in free agency this summer, his name could also easily be taken off this list.
Not because he's not worthy of being here, but because he signed to play overseas with Real Madrid and is leaving the NBA for Spain.
So, don't be looking for Rodriguez on the NBA hardwood next year. Instead, he'll be playing internationally after signing a three-year deal to play with Real Madrid.
2. Anthony Morrow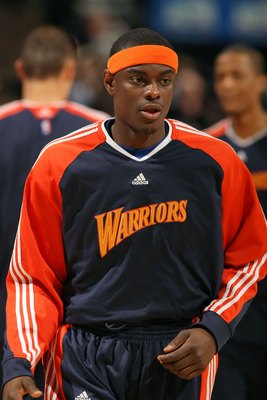 Anthony Morrow has to be one of the biggest names left in this summer's free agent market, and he's getting a ton of attention.
Teams showing interest in the NBA guard with two years of professional experience include the San Antonio Spurs, Boston Celtics, LA Lakers, Portland Trailblazers, LA Clippers, and Utah Jazz.
Morrow has career averages of 11.6 points, 3.4 rebounds, and 1.4 assists per game and has spent the last two seasons with the Golden State Warriors.
Thus far, though, Portland seems to be pushing the most to land Morrow.
And my guess is that we'll be seeing Morrow with the Trailblazers next season.
1. Shaquille O'Neal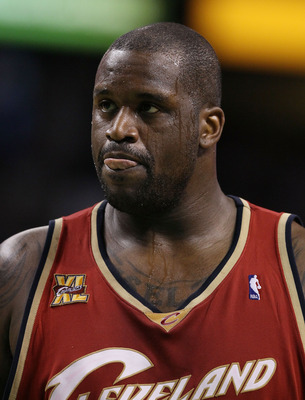 The best free agent left this summer, at least in my opinion, is Shaquille O'Neal.
With 18 years of NBA experience, O'Neal has career averages of 24.1 points, 11 rebounds, 2.6 assists, and 2.3 blocks per game.
Who wouldn't be interested in that?
Teams that have shown significant interest include the Boston Celtics, Dallas Mavericks, and Atlanta Hawks.
My guess on where Shaq will sign? The Boston Celtics.
*****
Denton Ramsey may be reached via email at denton.ramsey@gmail.com
Keep Reading