The 20 Worst Facial Hairs in Sports
Facial hair is something that can separate the men from the boys.
A good mustache can take an ordinary man to legendary status (see Tom Selleck and Burt Reynolds).
20. Matt Garza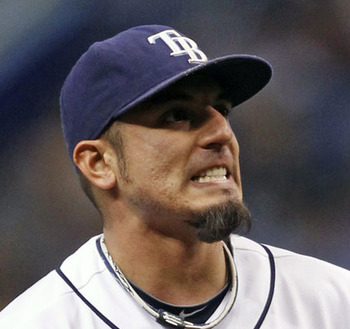 Garza may have just thrown a no-hitter but that doesn't leave him exempt from this list.
He has some serious work to do on manicuring that chin goatee.
19. Sidney Crosby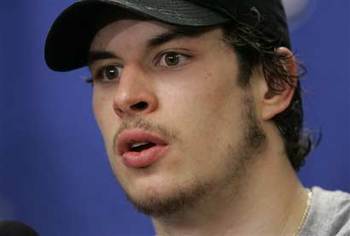 How appropriate is Sidney Crosby's nickname.
Sid the Kid's playoff beard is lacking in the beard department, as he is barely getting wisps of hair on his face.
18. Jayson Werth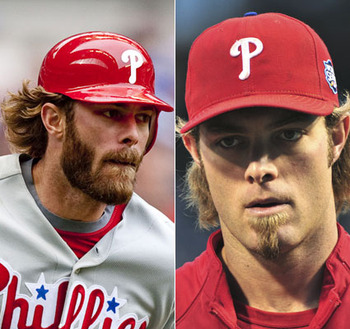 Here are just two examples of Jayson Werth's contributions to the facial follicle society.
Just do us all a favor and keep it all off.
17. Jake Plummer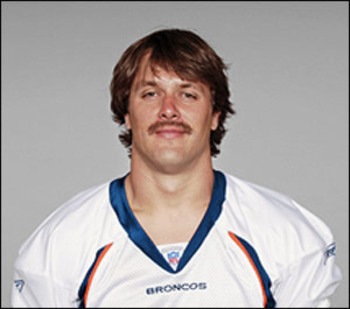 (Cue 70's porn music)
Plummer's mustache is straight out of 1978.
Maybe the criticism for that mustache was the real reason for his early retirement.
16. Michael Jordan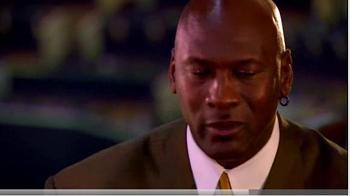 We all understand that MJ could run for president and have a legitimate shot, but apparently that is short of what he really wants.
World domination.
The Hitler-esque stache he has had in this photo and the new Hanes commercials may be worse than his decision to play baseball.
15. Sal Fasano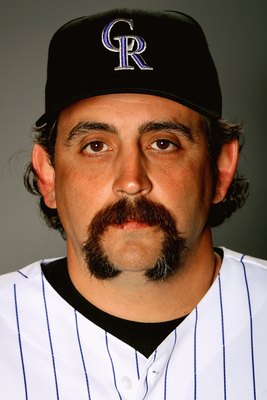 If the handlebar mustache is pulled off right, it can be a thing of beauty.
Unfortunately this is not the case with Sal Fasano.
14. Rob Machado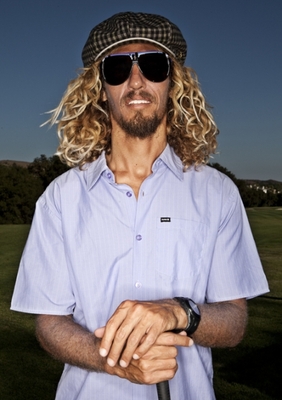 This is Jeff Spicoli reincarnated dude.
Machado is a surfer,and they pretty much get a free pass wherever they go, but at least lose the hat.
13. Nick Johnson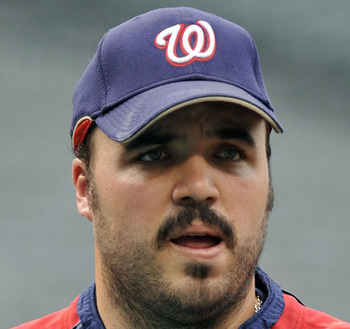 Hey Nick, either commit to the mustache or don't.
He should probably shave the rest of his face because he looks like Ron Jeremy like that.
He gives guys with mustaches a bad name.
12. Kimbo Slice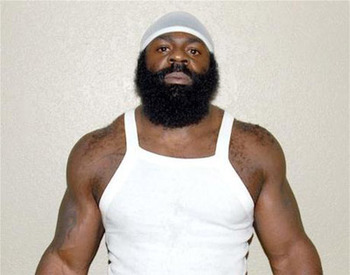 That beard is the same one featured by Zach Galfiankis in The Hangover.
For some reason Zach is able to pull it off while Kimbo is not.
11. Jason Giambi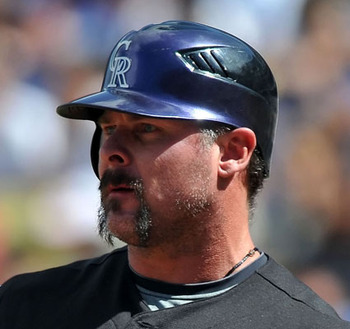 The Giambino has always been at the forefront of facial hair, but I don't know what the hell this is.
He clearly should have retired before this season because I have no idea what he is going for here.
10. Scott Spiezio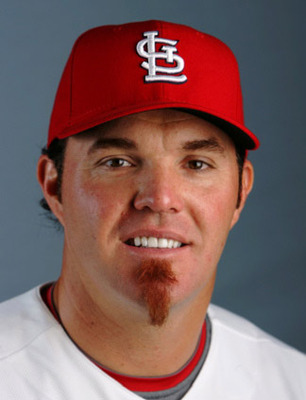 Scott Spiezio has the classic midlife crisis soul patch.
The only problem is that he let it keep going.
And that he dyed it red.
And that he grew it in the first place.
9. Ricky Williams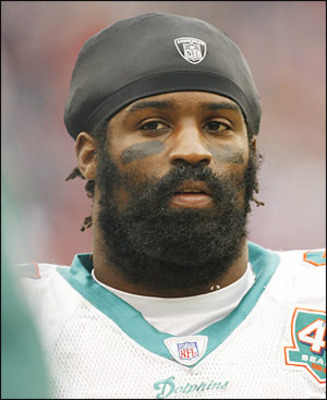 This is what I like to call the patchy beard.
This happens when a guy can't grow a beard in certain places, and it comes in looking all weird because he hasn't finished puberty.
Sadly, this is something I suffer from.
8. Adam Morrison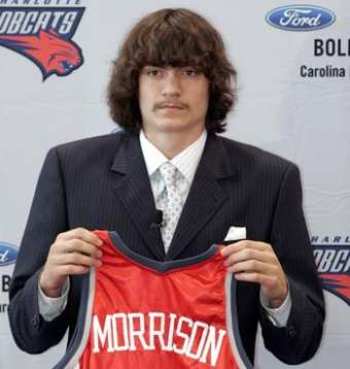 The 'Stache as he was called back in his collegiate days.
Morrison's inability to grow a full mustache, and his wisps of hair on his upper lip, caused many a laugh from fans.
Sadly, his game now is now causing even more laughs from the fans.
7. Kyle Orton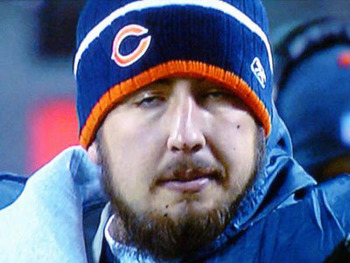 I think I have seen this look before on Kyle Orton's face.
Yep here it is.
6. Abel Xavier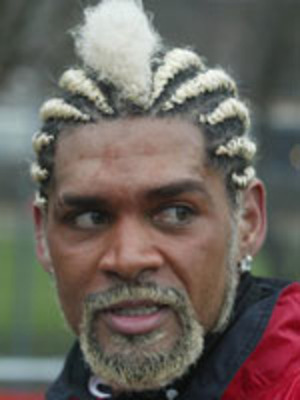 His whole hair ensemble is what gets him on the list.
The underrated part of this getup are his sideburns, which go straight down past his jaw and don't connect anywhere.
5. Alexi Lalas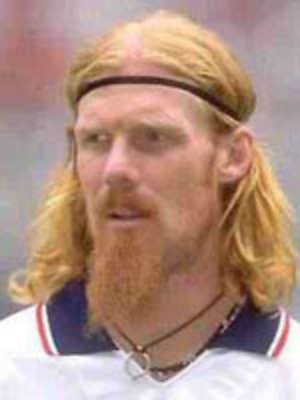 Fortunately for everyone, this wasn't the look he was going for while commentating at the World Cup.
4. Scot Pollard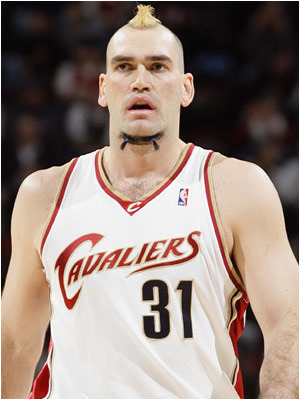 With his past of zany hairstyles and facial hairstyles, you knew Pollard was bound to get on the list at some point.
The two mini-pigtails on the chin goatee stood out amidst a wide variety of styles.
3. Bill Walton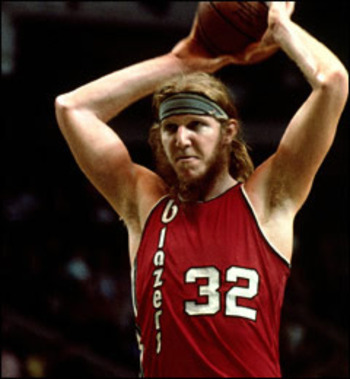 This may be the worst homage to the Abe Lincoln beard ever.
But first, what is with that headband? It's certainly not the kind you would see players wearing today; it almost looks like a bandanna.
This would have never flown with David Stern or John Wooden.
2. Bobby Jenks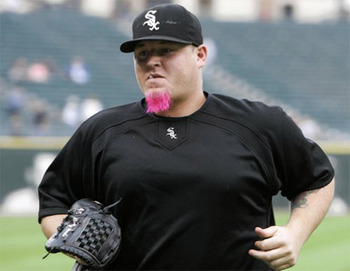 Drunk, fat, and stupid is no way to go through life.
With this pink goatee, Bobby Jenks is just one away from the Animal House trio.
1. Drew Gooden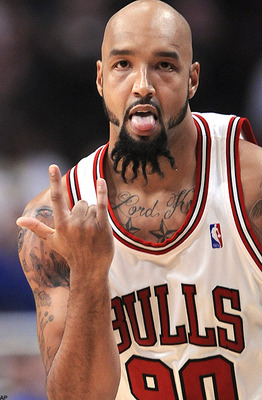 This I think is self-explanatory.
I think he was trying out for the role of the villain in the second and third Pirates of the Caribbean movies.
Keep Reading