10 Bold Predictions For The 2010-2011 NFL Season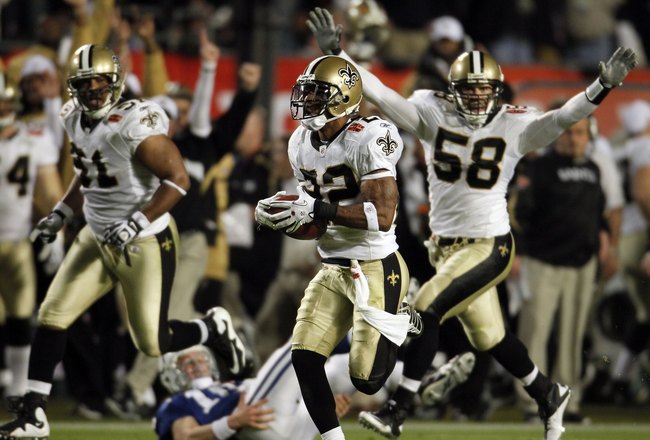 Every year, the NFL always decides to throw a few curve balls at us. So, I decided to throw a few at you now, so be prepared.
Please note, these are BOLD predictions, meaning I won't be saying obvious things like, Peyton Manning will throw 20 or more touchdowns.
So strap in, get ready, and try not to hate me and enjoy my 10 bold predictions for the upcoming season!
10. Detroit Lions move out of the NFC North cellar.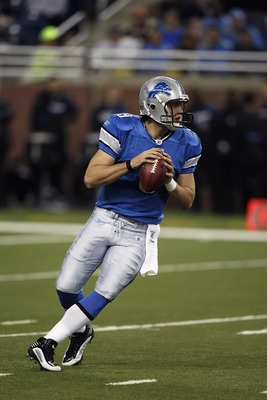 With all the additions to the offense, and a new and improved defensive line, I believe it's about time the Detroit Lions put together a good season.
Matthew Stafford is no longer a rookie, and should have a great opportunity to put up some good numbers.
The additions of left guard Rob Sims, wide receiver Nate Burleson, tight end Tony Scheffler, defensive end Kyle Vanden Bosch, and combo defensive lineman Corey Williams should make the Lions a competitive team for the first time since number 20 was on the field.
The Lions have also had two great drafts in a row, most notoriously Ndamukong Suh, and Matt Stafford.
Detroit finishes 8-8 in 2010.
9. San Francisco 49ers make the playoffs, and win the NFC West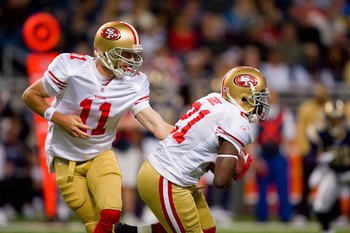 A lot of this depends on first round picks offensive tackle Anthony Davis, and guard Mike Iupati. Put them next to Joe Staley, and the 49ers could have a top five offensive line this year.
Something former first overall pick Alex Smith needs badly.
Throw in Frank Gore behind a new and improved offensive line, and you could very well see huge numbers.
Now that the run game is settled, the play-action pass is going to greatly benefit wide receiver Michael Crabtree, and tight end Vernon Davis making this offense very dangerous.
San Francisco finishes 9-7.
8. Koa Misi wins Defensive ROY.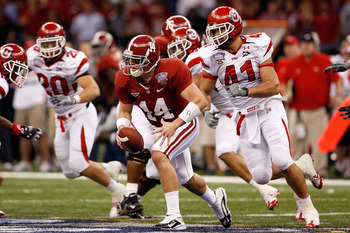 The Miami Dolphins get a steal, drafting linebacker Koa Misi in the second round. Standing at 6-3, 256 pounds, Koa Misi is a force to be reckoned with at the pro level.
At Utah, Misi played at both defensive end, and defensive tackle positions, and will be moved to right outside linebacker in Miami.
Misi benefits from playing next to Karlos Dansby, and behind fellow rookie Jared Odrick to lead a revamped Miami defense.
Misi finishes with 10+ sacks.
7. Sean Lee has a bigger impact than Dez Bryant for the Dallas Cowboys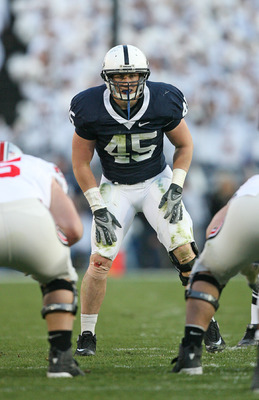 Dez is a beast. I'll say it now.
Down the road, we could be referring to Mr.Bryant like we do to Randy Moss now. With great size, speed, and hands, many people have him inked to win the ROY award. However, I see it different.
Sean Lee, is as athletic as a linebacker gets, and will need every bit of athleticism he has to help out a already good linebacker core.
Unlike Bryant who will have to fight for balls, Lee will get a chance to make a impact every single down.
Sean Lee gets 80+ tackles.
6. Jahvid Best Wins Offensive ROY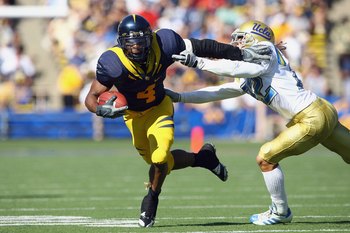 In Detroit, Jahvid isn't forced to be the man, however, he will be. Running behind a two tight end formation will only help Jahvid, and he should get plenty of chances to break 20+ yard runs.
He also has great hands, and should be a monster in the flats when the Lions below average offensive line breaks down, and Stafford needs to get rid of the ball.
Best finishes with 1,100 yards rushing, and 400 yards receiving with a total of 12 touchdowns.
5. Oakland Raiders win the AFC West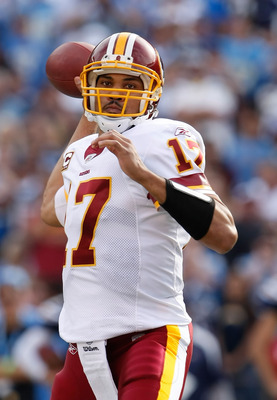 Move out of the way San Diego, Denver, and KC. The Oakland Raiders are back with a vengeance! "Da Raidas" lead by newly acquired quarterback Jason Campbell, and a much improved offensive line carry Oakland to a winning record.
As I've always said, Jason Campbell will be a great quarterback in the NFL once he gets some security and stable coaching.
In Washington, there was a coaching carousel that forced Campbell to learn a new offense almost every year.
I can't imagine all the trade rumors for two years helped him much either.
Now in a new uniform, Campbell and the Raiders march to a 10-6 record.
4. Favre comes back; leads Minnesota to the Super Bowl.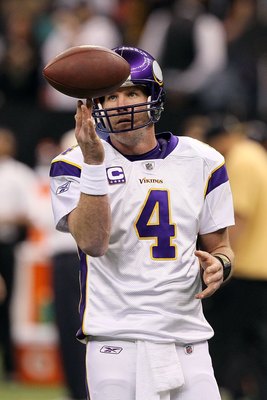 I'll make it short and sweet, the guy plays one more season.
Puts up around the same numbers as last year.
Doesn't throw a last second interception to lose the game in the NFC championship.
Still, the Vikings lose in the Super Bowl.
3. Cincinnati will finish with the number one offense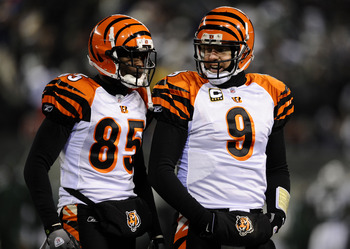 So maybe I've jumped on the bandwagon. I can't help it! With the additions of everyone's favorite NFL diva Terrell Owens, and fellow receiver Antonio Bryant playing the slot, Cincy looks dangerous.
The Bengals also have a spectacular offensive line and run game. I can't think of another team who could top them this year in total offensive yards.
Rookies Jermaine Gresham, and Jordan Shipley should also bring in good numbers.
If Carson Palmer does not pass for 4,500 yards and 30 touchdowns this season, he should no longer be over hyped as a great quarterback anymore.
2. Colts win the Super Bowl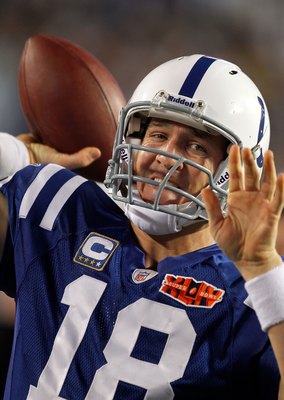 Obviously, the Colts need Peyton Manning to have another, well, Peyton Manning type year to reach the super bowl again. But the biggest need is for the defense to step up.
With the AFC looking like an offensive power house this year, the Colts D will have to bring it's 'A' game every week.
Injuries hurt the Colts last season, and they still made it to the big game.
They are coming back healthy, with a nice looking draft, and the Colts look like real contenders.
If all that happens, I see Peyton Manning putting on his second ring, and solidifying himself as the greatest quarterback in NFL history.
1. Saints Miss the Playoffs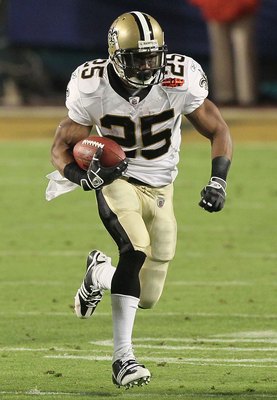 To put more salt in the eyes of angry Saints fans reading this, your team wont even win the NFC South (obviously). That achievement will go to the Atlanta Falcons.
I don't have anything against the Saints. I was very thrilled to see them win the Super Bowl last year with all the hardships the city has faced over the past years.
However, I feel like the Saints are too one-dimensional and will falter to a 8-8 season.
There you have it! My 10 Bold Predictions for the upcoming season!
You can follow Zac Jones on Twitter at http://twitter.com/zrojones
Keep Reading