Top 10 reasons why Brian Wilson is the best closer in baseball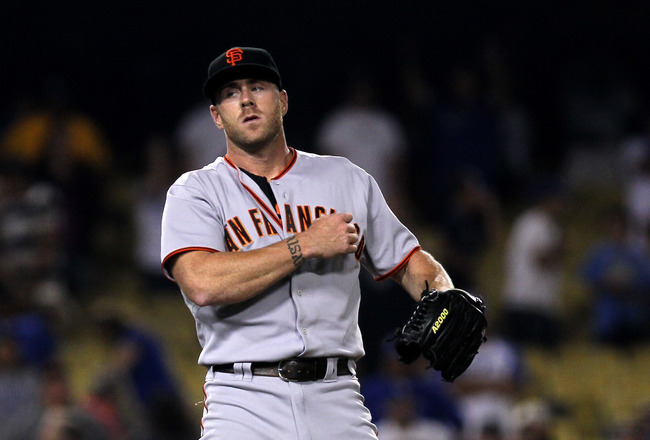 I think it all started on April 28, when San Francisco Giants closer Brian Wilson entered the ninth inning with one out and promptly blew a save for Tim Lincecum, who had been pitching a masterpiece against the Philadelphia Phillies. Legions of Giants fans everywhere began calling for Wilson's head on a platter (as well as Bruce Bochy's).
For the next two months, Wilson was the subject of many "torture" and "B-Queasy" tweets.
There has been a lot of hate cast on Wilson since he has become the team's full-time stopper. But let's get one thing clear right now. As I wrote back in March, Brian Wilson is the best closer in baseball. Period. And I've got 10 good reasons to support my claim.
Reason No. 1: The mini-mullet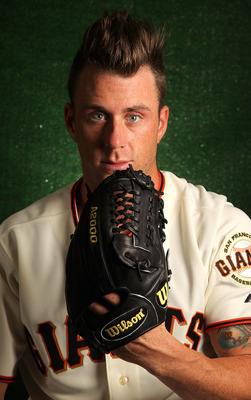 Some call it his "Lion's Mane." Others have referred to it as a "faux hawk." But Wilson's hair lets opposing batters know he's not normal and he may just be crazy enough to let one fly into your chin.
Reason No. 2: The shoes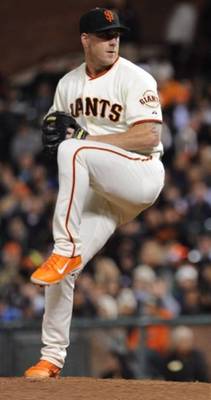 He first rocked the neon-orange Nikes in the All-Star Game and then busted them out again last night when he picked up his Major League-leading 30th save. The shoes say "dig me" (and we do).
Reason No. 3: The rock star attitude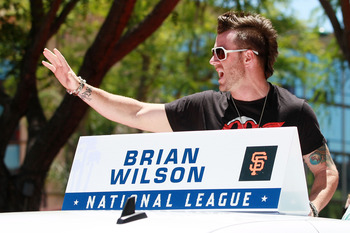 From the wild hair to the tattoos on his upper arms, Wilson looks like a member of a rock band. He definitely moves to the beat of his own drum.
Reason No. 4: The All-Star Game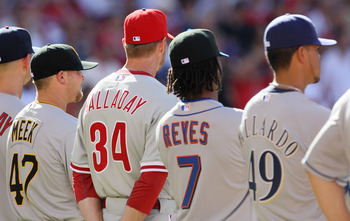 Wilson had the best outing of any ASG pitcher earlier this month when he pitched a perfect 1-2-3 eighth inning, needing just 10 pitches total to do so. His effort helped the NL win its first ASG in 14 years. The fact that Charlie Manuel used Jonathan Broxton for the ninth inning instead of Wilson was a complete joke.
Reason No. 5: The ERA and the strikeouts.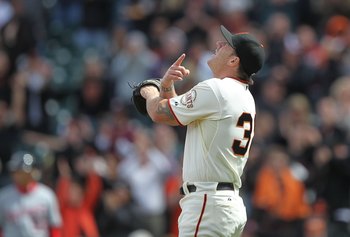 Wilson's ERA is at 1.99. Since he became the Giants' full-time stopper in 2008, he has a 3.20 ERA. At 28, he just keeps getting better. B-Weez is also sporting an ungodly 12.3 K/9 ratio, up from 10.3 in 2009 and 9.7 in 2008. Did I mention...he just keeps getting better?
Reason No. 6: The WPA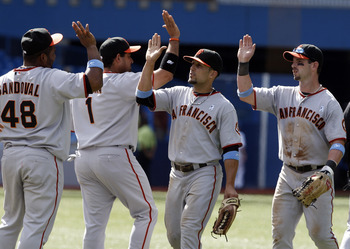 Wilson's "Win Probability Added" factor is 3.2, tops among all NL relievers. Compared to the league average, the Giants are 3.2 times more likely to win when Wilson enters the game.
Reason No. 7: The explosive fastball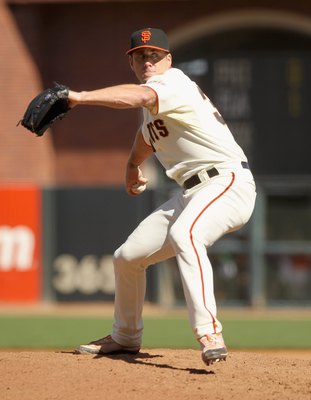 Wilson's fastball usually tops out around 98 mph. Sure that's not Stephen Strasburg-fast, but there's no denying that Wilson's velocity is a thing of beauty.
Reason No. 8: The unbuttoned shirt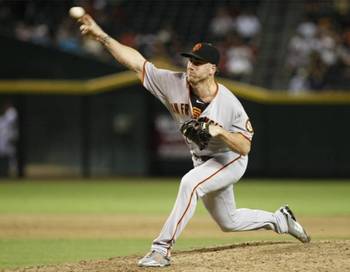 In an age where most big leaguers are wearing baggy shirts and pants, Wilson bucks the trend. His pants are skin tight and he keeps the top three buttons on his jersey unbuttoned as if to say, "C'mon ladies. Let's go back to my place." Next thing you know, he'll be riding a horse in an Old Spice commercial.
Reason No. 9: The five-out save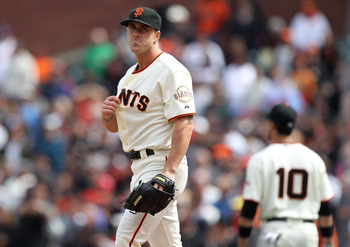 Bochy has called upon B-Weez to make the four- or five-out save eight times this season. Not because the rest of the Giants' bullpen is shaky, but just because he can.
Reason No. 10: Armando Benitez.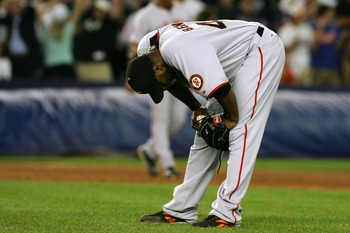 Do I really need to remind you what a bad closer looks like?
Keep Reading

San Francisco Giants: Like this team?