Key Early Season Games for SEC East Teams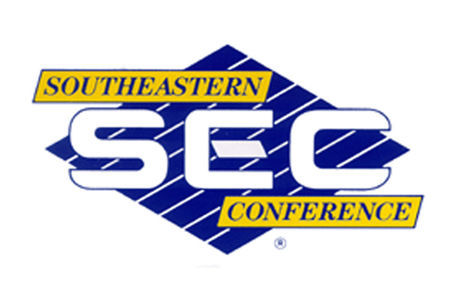 The competition in the SEC East isn't for the top spot. Let's make that clear from the outset. This is Florida's division to lose. And there is a drop off from the Gators to 2nd place and so on. The big questions here are about the other coaches. Every one of them is under the microscope for either not getting it done (Richt/Georgia, Spurrier/S. Carolina) or being brand new in tough situations (Dooley/Tennessee, Phillips/Kentucky, Caldwell/Vanderbilt).
Each team plays one game that will be a good barometer as to whether or not there is a chance to challenge the Gators or, in some cases, to make a statement about the direction of the program.
Begin Slideshow

»
Okay so Florida doesn't really have a test in September but this is as close to one as they'll get because any time you take young, inexperienced (albeit talented) players on the road for a conference game in a hostel environment, it's never an easy game. Now Tennessee won't have anything on offense for Florida's speed on defense. The key will be whether or not the Vols defense has anything for Jon Brantley as he steps in the shotgun to run Meyer's offense. If the Gators were to somehow drop this one, it would open the door for Georgia or South Carolina to maybe make a run for the SEC East assuming either team can do it at all. For the Gators and especially their new signal caller, this is a shot across the bow type of game to let the rest of the division to know that the road to Atlanta still goes through a swamp.
How real the hot seat under Mark Richt is may be widely debated. However, last year's shootout (where the Bulldogs came out on top 41-37) isn't something the Bulldogs' faithful want to see again. For Georgia to make any run at all towards the top spot in the division, they must deal with Spurrier and clear that hurdle with confidence. The problem at Georgia last year was defense or the lack thereof. This year, it's both sides of the ball that have question marks. S. Carolina has always started fast under Spurrier so Georgia will have to be in near top form to win it. A loss here could start the kind of grumbling and saber rattling that sends coaches to the speed dial for their agent and U Haul as the next gig is at hand.
Joker Phillips is respected in Lexington, is considered a good hire by most involved with Kentucky football, and will probably get a pass for whatever happens in his first couple years as coach. (After all, John Calipari is putting NBA teams on the court now so football takes a backseat in the bluegrass.) However, every new coach wants to make a statement and there would be none bigger than a win on the road against the Gators. They catch Florida in between road trips to Knoxville and Tuscaloosa so the "trap game" scenario will be in play as well. Is the upset likely to happen? No. But a strong showing will go a long way towards recruiting efforts and in reassuring Kentucky faithful they made the right choice with Phillips.
S. Carolina will have already faced a big test at home the week prior vs. Georgia. While that won't be an easy win by any stretch going on the road and getting a win against a quality opponent is a whole other venture. Auburn's defense isn't good so scoring points isn't the issue here for the Gamecocks. The key is playing smart defense and withstanding the kitchen-sink philosophy of Gus Malzhan and the Tigers. If Spurrier's group can whether the storm, they have more than a puncher's chance of knocking off the Tigers and building a lot of confidence as they head into a brutal conference schedule.
I'll credit Tennessee for creative out-of-conference scheduling. The Vols offense is nothing to write home about this year and they will rely heavily on a defensive unit that must replace key playmakers from 2009. Oregon is a bit of a mystery as well because a big key to their Rose Bowl run last year is apparently going to suit up for Mississippi (go figure). The most dangerous element to Oregon is the speed they'll bring in to Neyland in early September. Tennessee and Derek Dooley aren't expected to do much at all this year so a loss here isn't the end of the world. However, a win over a solid PAC 10 opponent would be a great way to start his career and you better believe Derek Dooley is going to look for a way to make a splash early before the conference schedule sinks the Vols later in the season. This is one the Vols need if they hope to make a bowl game at all.
When a team comes off a 2-10 record, there really aren't many expectations. Factor in a head coach walking away a month and a half before the season starts and expectations are thrown out the window. So why is this important for Vandy? Because starting the season off with a bad home loss to a school often referred to as the "Vandy of the Big 10/11" would only further sink support for the black and gold. Let me make this clear - Vandy doesn't have to win this game but they cannot afford to lose because of ineptitude and disorganization. Losing because you are outmatched is Vanderbilt football. Losing because you don't look like you know what's going on - that's unacceptable even for the cellar-dwelling Commodores. If Caldwell and his staff have any intentions of staying in Nashville longer than 2010, they need to at least look like they have a plan that will work for Vanderbilt right out of the gate. Otherwise, a long season is going to be even longer.