X Games 16: Shaun White's 10 Greatest Moments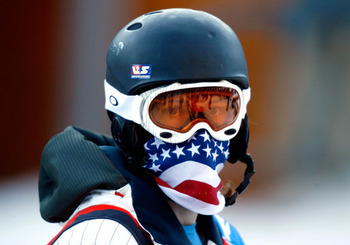 Ladies and Gentleman.
It's that time of year again.
I'm not talking about MLB pennant races starting to heat up or NFL mini-camps getting underway, but beginning on July 29, the most extreme athletes will gather in downtown Los Angeles for the 2010 Summer X Games.
Last year, X Games 15 was ESPN's most-watched in history, and if you're going to tune-in this year, you will not be disappointed.
Stars such as Americans Danny Way and Andy McDonald, along with Canadian Pierre-Luc Gagnon will all be in attendance, and of course, the legendary Shaun White will be there too.
We will all watch as White will soon be adding a few more gold medals to an already "Hall of Fame" career.
But before White embarks on his next journey, let's take a look back at Shaun White's 10 greatest moments in his amazing career.
It's been a remarkable ride.
His journey is far from over.
10. Move Over John Madden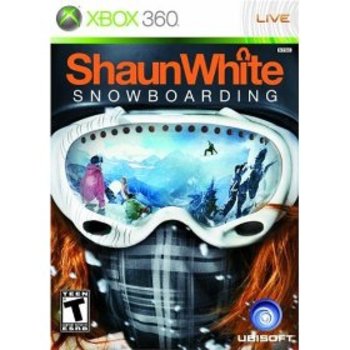 Taking his stardom to a new level, on November 16, 2008, Shaun White releases his first video game, Shaun White Snowboarding in North America.
John Madden who?
9. Man of All Trades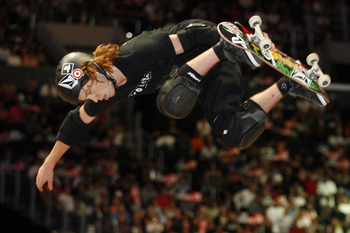 In 2003, Shaun White becomes the first person to compete and medal in both the Summer and Winter X Games in two different sports.
Aren't we lucky that he made this decision?
He's been a remarkable athlete to watch.
8. 2008
When discussing Shaun White's performance at the 2008 U.S. Open Snowboarding Championships, there is not much to say, except that his performance was almost perfect.
Executing a near-flawless second run, White captured his third consecutive snowboard halfpipe title at the 2008 U.S. Open Snowboarding Championships to go along with his third U.S. Open slopestyle competition.
After this event, the legend of White continued to grow, and it hasn't stopped since.
7. Shaun White's Perfect Season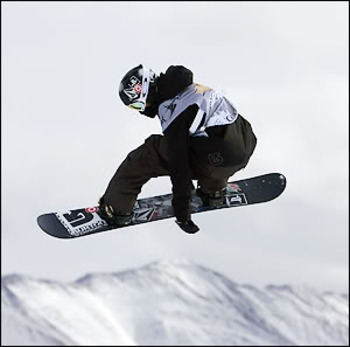 Until Shaun White's performance at the 2006 Winter Olympic Games in Torino, Tony Hawk was the face of extreme sports.
But after recording a perfect season, between December 2005 and March 2006, by entering 12 contests and recording 12 victories (all five Grand Prix Olympic Qualifiers, two Winter X Games events, the gold medal in Torino) the torch was passed from Hawk to White, and a new era of extreme sports was born.
White was now a superstar.
This was undoubtedly the most impressive year of his career, but his most satisfying victory may have occurred in mid-March, at the U.S Open.
Never having won at the U.S. Open, White's perfect season was on the line. As we've seen many times before, during the most pressure-filled moments, White was at his best.
After securing victories in both the halfpipe and slopestyle events, White's accomplishment of a perfect season was nothing short of extraordinary, and spectacular.
A remarkable feat that might never be accomplished again.
6. 2009 Winter X Games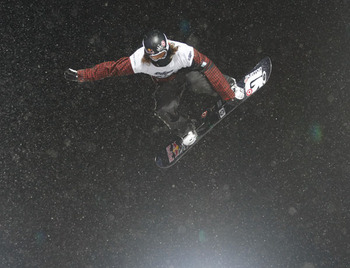 Shaun White put his stamp on the Winter X Games 13 by becoming the first person ever to capture consecutive gold medals in the Men's Superpipe.
Despite winning a record ninth career Winter X Games gold medal, controversy surrounded White during the Superpipe event.
Although the winning run came on White's last, after recording a score of 91.66, the victory didn't come easy.
Trying to defeat White, Kevin Pearce executed five hits in the pipe during his final run. White, on the other hand, had six hits and started off his run with a more technical trick, en route to converting one more hit than Pearce.
Although Pearce went bigger, he had one fewer hit, and his first hit wasn't as technical as White's first hit. Therefore, with a score of 90.66 the silver medal was awarded to Pearce and the gold belonged to White.
Since the Superpipe performance wasn't satisfying enough, after two straight years of bronze, White finally won a gold medal in the Slopestyle event.
Another gold medal performance for the greatest extreme sport athlete of all-time.
5. One For The Record Books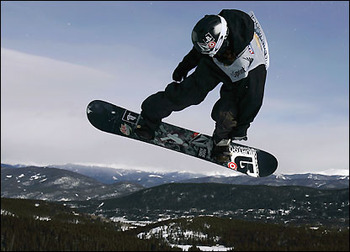 On February 14, 2009, White won the FIS World Cup Men's Halfpipe event at Vancouver's Cypress Mountain.
In his first qualifying run, White qualified immediately by recording the day's best score of 45.5, but he was only getting started.
With a sprained thumb, in his first finals run, White was awarded the highest score ever in an FIS halfpipe event—47.3.
Just another reason why White is the greatest snowboarder in the world.
4. White Wins Gold In Torino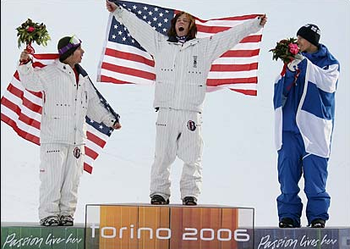 Dominating the sport since the age of 13, Shaun White was just a kid, but at the 2006 Winter Olympic Games in Torino, the 19-year old became a man.
Making his Olympic debut, White was able to secure the gold in the halfpipe snowboarding event.
After I was fortunate enough to watch White's performance, there is no doubt, this will go down as one of the greatest Olympic debuts of all time.
Care to disagree?
I'm all ears.
3. Shaun White Not Only Wins Gold, But...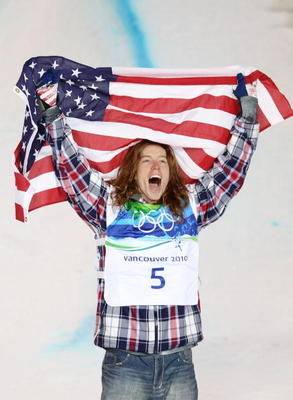 When Shaun White was preparing for his second run in the snowboarding finals at the 2010 Winter Olympics, he already had the gold medal wrapped up.
But he had yet to pull off his signature move, the Double McTwist 1260—a move connecting two flips and three and a half spins—until it was time to take to the halfpipe.
Putting on a show when he hardly needed to, White capped this memorable night on the halfpipe with his signature move during a victory lap that will go down as nothing short of legendary.
Scoring a 48.4 on the final run, even though he was already assured of defending his Olympic gold medal with a score of 46.8 on his first run, White left Vancouver with no tricks left in the bag.
White certainly put an exclamation point on a spectacular day at these winter games for the Americans.
One that I will remember forever.
2. White's Three-peat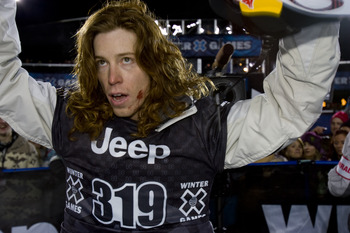 With a historical run that included one trick that not many snowboarders can perform, and another that only the great Shaun White can execute, he mesmerized the Aspen, Colorado crowd with a performance for the ages at the 2010 Winter X Games.
Putting together a winning score of 95.33 on his first of three runs with a dizzying 23-foot method air, followed by back-to-back double-cork 1080s, a 540-degree spin and a double McTwist 1260, and finishing with an alley-oop 540, Shaun White won his third consecutive gold medal in the Winter X Games superpipe.
Leaving all of the spectators in awe of his performance, White solidified his place as the favorite to win another gold medal at the 2010 Winter Olympic games.
Guess the odds makers knew what they were talking about.
Then again, they always do.
1. I Am The Greatest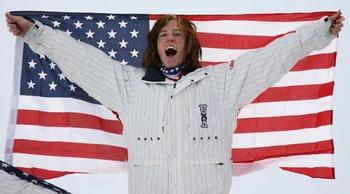 He doesn't compete in one of the four major North American sports.
He's not one of the most popular athletes.
He doesn't get the recognition he deserves, but there is no denying that "The Flying Tomato" is one of the greatest Olympians we have ever seen.
So when you mention Olympic greats like Jesse Owens, Carl Lewis, Bonnie Blair, and Dan Jansen, don't forget to include Shaun White.
His name certainly belongs.
Not only is he the face of snowboarding, but he's becoming the face of U.S. Olympic sports.
That is, only if he hasn't done so already.
My gut tells me he already has.
Keep Reading