European Transfer Rumors: The Latest on Torres, Fabregas, Ozil and More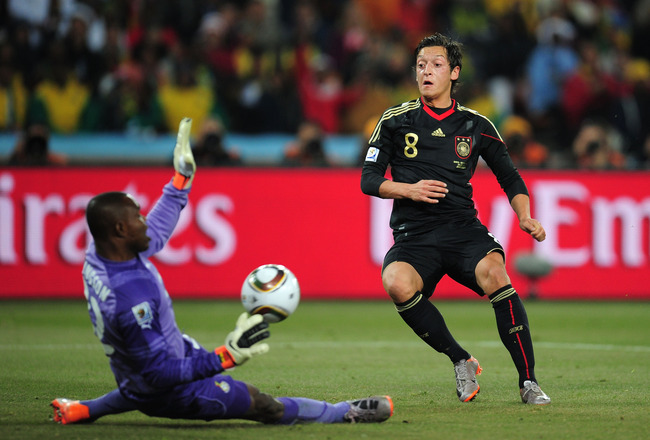 With so much going on in the transfer market, it's hard to keep up with all the latest goings on.
With that in mind, here's a quick round up of some of the biggest transfer stories.
James Milner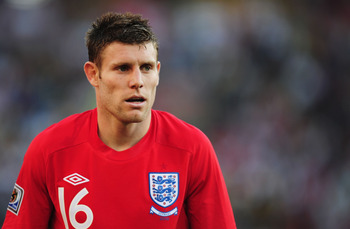 The Aston Villa midfielder has been widely linked to Manchester City. Martin O'Neil even claimed that Milner had "intimated" that he'd like to leave Villa for City.
Milner denied this and held "amicable" talks with O'Neil on Monday. Milner has to keep his options open as there don't appear to be any other clubs interested in the 23-year-old.
City are preparing a final bid of £24 million and Mancini has stated that they are not prepared to spend more as they don't want to be held to ransom.
Villa are thought to want £30 million, but may lower their valuation if Stephen Ireland is offered as part of the deal. Alternatively, Shaun Wright-Philips may be offered to VIlla.
Villa have already rejected a £20 million offer and Milner, who returned to training on Monday, will accompany the squad for a pre-season tournament in Portugal.
Martin O'Neil claims that the two clubs are in a stalemate at the moment, with neither club willing to change their demands.
City may be forced to give up on Milner if Villa don't lower their estimation, but once deadline day gets closer, Villa may have to take the money to sign other players.
Keisuke Honda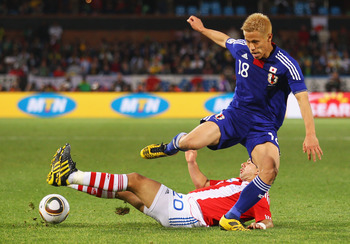 The Japanese sensation became famous after his impressive World Cup performances.
Considering those performances, it isn't surprising that there are now rumours that he will leave CSKA Moscow.
Both Arsenal and AC Milan have been linked with the 24-year-old. While no formal offers have been made, Arsene Wenger is said to be seriously considering the attacking midfielder.
With Arsenal potentially losing Fabregas, Honda might go some way to filling the void.
It isn't just his World Cup performances that have won him all this attention. His goals at the start of the last Eredivisie helped VVV-Venlo avoid relegation, whilst his performances for CSKA Moscow helped take them to the Champions League quarter final, the first time a Russian team or a Japanese player had made it that far.
He still has three and a half years left on his contract at CSKA Mosocw, but with some of the bigger European clubs interested, Moscow may get an offer they cannot refuse.
Mario Balotelli
The 19-year-old Inter Milan striker has received interest from both of the Manchester clubs.
A reunion with Man City manager Mancini looks to be Balotelli's preferred option, despite United reportedly offering Balotelli better wages.
The projected £30 million move to City may not go through as the club doesn't want to meet the £3 million a year wages the teenager wants.
City have said they are flexible, as Mancini, who signed Balotelli to Inter, is very keen to sign him once again.
There are reports that a deal has already been reached and that Balotelli has held a leaving party in Milan.
Both clubs insist that no deal has been reached, but negotiations are far enough advanced that Brian Marwood, City's football administrator, doesn't think he needs to attend the City vs Milan match in Baltimore on Saturday.
Fernando Torres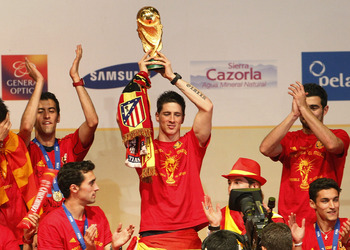 Liverpool's failure to make the top four last season sparked off rumours of Torres leaving Merseyside.
Since then, he has failed to actively commit his future to the club. Roy Hodgson has talked with Torres but says that there is now little more he can do to persuade Torres to stay.
Torres is said to be unhappy over broken promises regarding investing in new players.
The signing of Joe Cole and the retention of Gerrard may have appeased Torres's anger, but Manchester City are still interested, although they haven't made an offer yet.
Along with Man City, Chelsea are still interested in Torres, although their £50 million evaluation looks to be a little (£20 million) too low for Liverpool's liking.
Roy Hodgson has said that Torres is looking forward to returning to training and to playing for Liverpool next season.
So, at the moment it doesn't look like Torres is going anywhere.
Robinho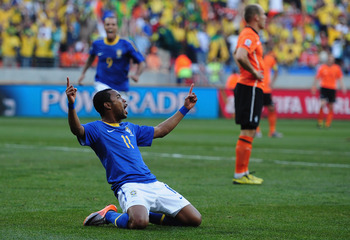 The Machester City striker spent the second half of last season on loan at Santos, his home town club after telling Mancini he didn't want to stay at City.
City are keen to offload Robinho, who failed to impress Mancini when he first arrived at the club.
The price City will be looking to extract for the player they bought for £32.5 million in 2008 could well make it difficult for clubs to buy him.
He had been linked with a move to Chelsea before signing for City, but so far there has been no indication that Robinho will move to the London club.
He would like to play for Santos, but they simply can't afford him.
David James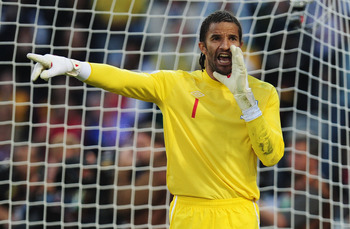 The veteran goalkeeper is searching for a new club after Portsmouth withdrew their contract offer.
The England shot stopper showed that he can still compete at the highest level after becoming England's number one at this summer's World Cup.
Celtic seems to be James's most likely destination and he will visit Celtic to be taken round the club with a view to signing a contract.
James will be 40 by the start of next season so may not have more than a season left before retirement. However, with the record for the most Premier League clean sheets, James will bring experience like nobody else can.
Another possible destination for James will be Sunderland, with Steve Bruce confident that he can land the England goalkeeper.
Luis Suarez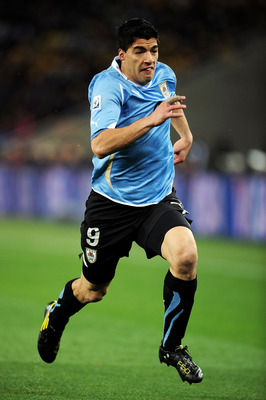 The Uruguayan striker became infamous after his handball on the line led to Ghana's elimination from the World Cup.
The 23-year-old is also a brilliant goal scorer. Last season he netted an incredible 49 times in 48 matches for Ajax.
His goalscoring feats have led to him being linked with a move to Tottenham.
The North London club are said to be preparing a £25 million bid in order to land the striker as Harry Redknapp looks to develop a side capable of handling a Champions League run and a successful Premier League campaign.
Tottenham are reported to have Luis Fabiano or Klaas-Jan Huntelaar as back up signings if they can't land Suarez. However, Fabiano has committed his future to Sevilla and Huntelaar is reported to be a target for Liverpool.
Cesc Fabregas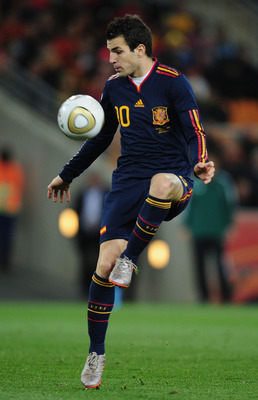 Probably the biggest transfer saga of the summer so far is Cesc Fabregas's potential move to Barcelona.
Barcelona players and board members have said that Fabregas wants to, and should, come home.
Understandably this angered Arsenal who have refused to negotiate after rejecting a £30 million offer.
There are reports that a secret £37.5 million deal has already been agreed. This seems unlikely though as Barcelona are still saying that Arsenal don't want to sit down and talk.
Fabregas will be having more talks with Wenger this week.
At the moment it doesn't look like Fabregas will be going anywhere, although a lot will depend on how Wenger's and Fabregas's talks go.
Of course, Barcelona's financial plight won't help them bring in Fabregas who appears to be closer and closer to spending another year at Arsenal.
Mesut Ozil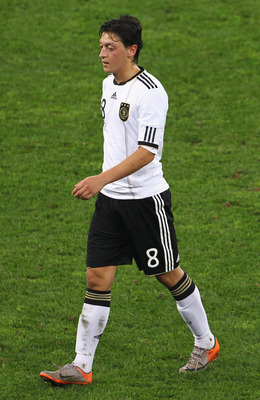 The 21-year-old German starlet had a brilliant season for Werder Bremen last time around with 11 goals and 33 assists.
He continued his good form with an impressive World Cup. His performances earned him a Golden Ball nomination and helped Germany to a surprising third place finish.
With just a year left on his contract, Ozil has expressed his desire to move away from Werder Bremen.
There are a host of clubs interested in the midfielder, including Manchester United, Manchester City, Arsenal, Chelsea, Tottenham, Real Madrid and Barcelona.
Spurs are trying to sign the German for £12 million, but United appear to be the favourites to win the midfielder's signature, with Ferguson looking to splash out £15 million on the star.
Ferguson feels that if the midfield had contributed more goals last season, United might have finished up as Champions.
Maicon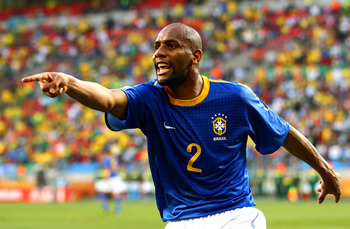 The Brazilian right back looks set to join Real Madrid after Inter Milan agreed a fee with Real Madrid, believed to be around €28 million.
Maicon hasn't agreed personal terms with Madrid yet, he has been offered €5.5 million in wages over four years but Maicon wants €6 million.
This doesn't seem like it will be too much of a problem, with a compromise expected to be reached within a couple of days.
Maicon highlighted his talent at this summer's World Cup, scoring a spectacular goal against North Korea.
A reunion with Jose Mourinho seems to be one of the prime reasons for Maicion's move. Together, they won three trophies last season at Inter Milan.
The deal looks to be done and with no other teams having expressed an interest, Maicon looks like he's headed to the Spanish capital.
Javier Mascherano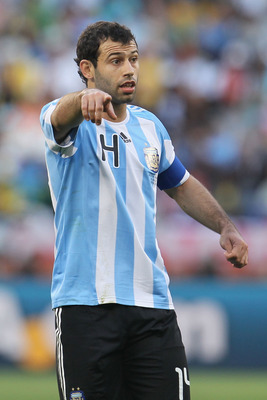 Roy Hodgson has confirmed that Javier Mascherano wants to leave Anfield after three years at the Northern club.
Hodgson was unable to contact Mascherano during his post World Cup holiday, only managing to leave messages that went unreturned.
Mascherano was close to sealing a new deal to stay at Anfield beyond 2012 in March this year, but the departure of Benitez to Inter Milan seems to have put paid to any chance of a contract extension.
Benitez's Inter seems to be Mascherano's most likely destination if he is to leave Anfield.
Hodgson hasn't said that Mascherano will leave though. He has told the press that Mascherano has two years left on his contract and that he will be a Liverpool player "until the day the club chooses to accept an offer for him."
It looks as if Mascherano will only be leaving Anfield if a big money offer is made for the Argentinian midfielder.
Per Mertesacker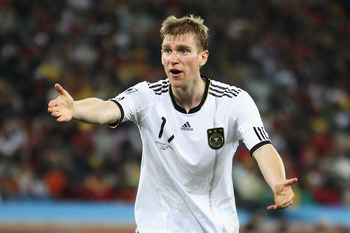 The German centre back looks like he is on his way to Arsenal in a £10 million deal.
Arsenal are short on defenders with the departures of Sol Campbell and William Gallas and Arsene Wenger is looking to add the 25-year-old to his squad.
Mertesacker had a good World Cup and a solid season with Werder Bremen saw the club finish third in the Bundesliga.
Arsenal have stepped up their interest in Mertesacker as a deal for Jagielka appears to be getting more expensive.
The German midfielder doesn't have the experience of Sol Campbell or Gallas, but he has proved he can handle the pressure of the big stage.
Sami Khedira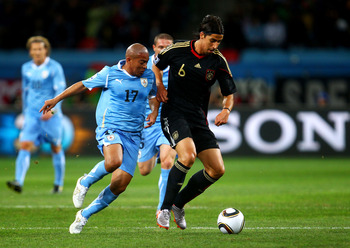 Sami Khedira was one of many German players to shine in a impressive World Cup display.
The 23-year-old defensive midfielder has been tempted by interest from Real Madrid, saying he would only leave Stuttgart for the European giants.
This is likely to disappoint the likes of Chelsea and Manchester United who were both said to be interested in the midfielder.
He has said that he is impressed by Jose Mourinho and would like to play for Real.
He only has a year left on his current contract at Stuttgart and the club are hoping to negotiate an extension. If they can't, they may have to sell Khedira to prevent him leaving on a free transfer at the end of next season.
Ramires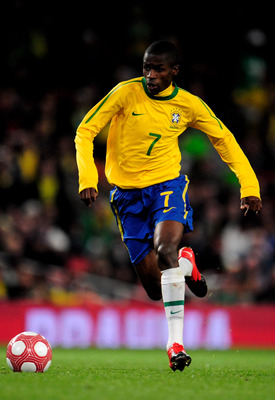 The Benfica midfielder seems to be on his way to Chelsea once he talks over the proposed £17 million transfer with the Benfica board.
Ancelotti is looking to bolster his midfield after losing both Joe Cole and Michael Ballack without receiving a cent. Although Chelsea look likely to win the race to sign him, there has been interest from Real Madrid and Barcelona.
Ramires is one of the few Brazil players from the World Cup squad to be retained for the first post Dunga squad.
Chelsea may encounter difficulties as super agent Pini Zahavi and businessman Kia Joorabchian both have stakes in his contract which means that the Premier League will be closly monitering any potential transfer given the Tevez fiasco.
David Luiz could follow his Benfica team mate to Chelsea, but only if they cough up £33 million.
Keep Reading