Minnesota Twins: Five Potential X-Factors Heading Down the Stretch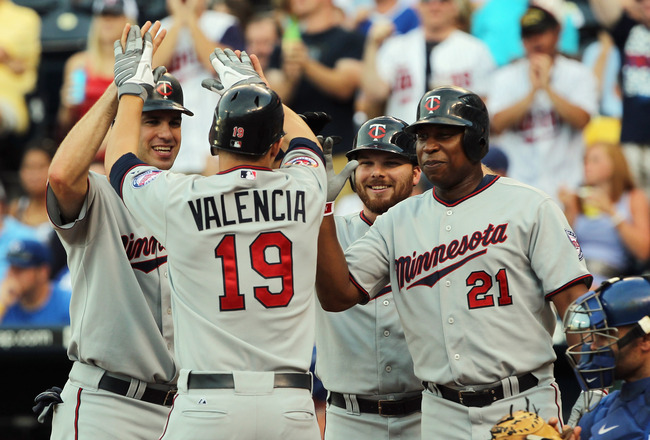 The Minnesota Twins have come into their own since the All-Star break despite being without Justin Morneau and more recently Orlando Hudson. With the two on the disabled list the door has been opened for other players to step up. Here are five players that have the potential to make the biggest difference outside of the regulars.
Danny Valencia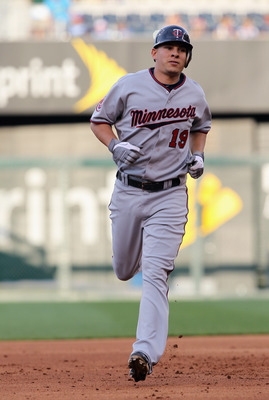 The Twins third baseman has been hitting everything thrown his way of late. He's 14-for-19 over his past four games and hit his first home run--a grand slam against the Kansas City Royals--as a big leaguer during that stretch. It's guaranteed that his .400 batting average is going to fall and that his bat will eventually cool down. Manager Ron Gardenhire hopes that isn't for awhile
Minnesota has been rumored to be looking at acquiring an infielder that can play third base but Valencia's recent surge is likely to put those rumors to rest. If Valencia continues to be a threat at the plate and play above average defense the Twins will be able to move Michael Cuddyer back to his regular position in right field when Morneau returns (Cuddyer has been splitting time between third base and right field when Morneau is on the field).
Being able to pencil Valencia in at third regularly would give Minnesota stability at a position that has been the opposite of that for the past few seasons.
Alexi Casilla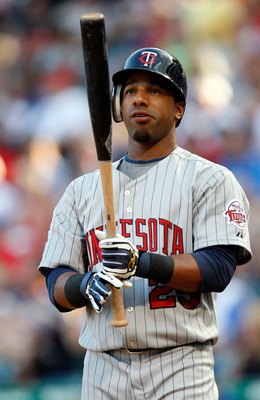 Alexi Casilla was supposed to be the Twins second baseman of the future. Instead he has been an enigma that caused the front office to go out and sign Orlando Hudson to a one-year deal. He started out the season in the Majors riding the pine but injuries landed him on the disabled list.
Hudson's recent injury opened up an opportunity for Casilla to get playing time at second base. Through four games Casilla is 7-for-15, while playing good defense. If O-Dog is out for a long period of time Casilla's role with the club will be magnified. He's good with the glove and brings speed to the lineup. The million dollar question will be if he can hit for a respectable batting average to put his speed to use.
If Casilla can play well down the stretch it's possible that the Twins will bring him back to compete for the second base job next season.
Jason Repko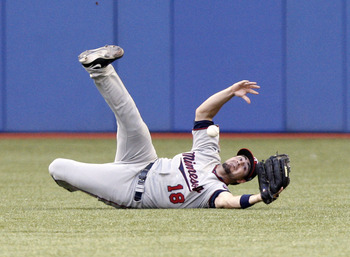 Outfielder Jason Repko is another unlikely player that has played a key role in Minnesota's recent surge. Repko, unlike Casilla and Valencia doesn't have a chance to be in the lineup every day for a significant period of time--unless an injury happens.
Repko gives the Twins a late inning defensive replacement and a pinch runner with speed. He has been swinging a solid bat and will get consistent playing time in the outfield until Cuddyer is able to move back into right field once Morneau returns.
His speed and defense will be valuable for Gardenhire to have on the bench once the Twins are healthy.
Anthony Slama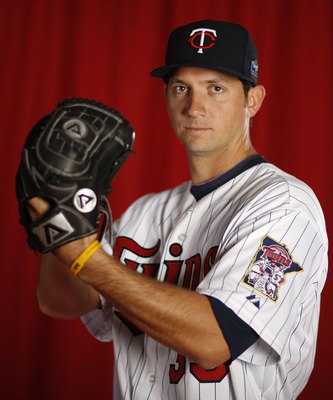 With Twin's closer Jon Rauch struggling a bit out of the break--albeit not in save situations--there is a bit of concern about the bullpen. Enter in Anthony Slama, who was having a terrific season in the minors, but has gotten off to a shaky start with the Twins.
In his Major League debut Slama pitched a scoreless ninth inning against the Cleveland Indians, striking out two in a game Minnesota won 6-0. Slama's next appearance had a different outcome when he was asked to pitch the sixth inning with a 2-1 lead. He gave up three hits and most importantly a go-ahead two-run homer to Luke Scott.
His next appearance was against Kansas City which was a poor performance also as he walked two batters and gave up the only run of the game. Despite his last two appearances, Slama, could be the number one option if Rauch continues to struggle.
Brian Duensing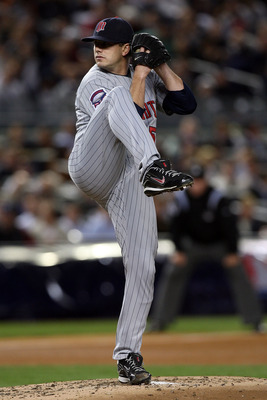 Brian Duensing pitched himself into the rotation or you could say Nick Blackburn pitched himself out of the rotation. Regardless, Duensing for the second straight year will step out of the bullpen and into the rotation during a pennant race. Last season he successfully did so and his first start against the Baltimore Orioles was solid (five innings, one run on four hits).
With the inconsistency of Scott Baker and Kevin Slowey the Twins desperately need Duensing to give them quality starts. He doesn't have great stuff but he hits his spots and has gotten outs. It's quite possible that Duensing could be starting the third game in the first round of the playoffs.
Keep Reading

Minnesota Twins: Like this team?