Lou Piniella Retires: Joe Torre and Seven Other Potential Replacements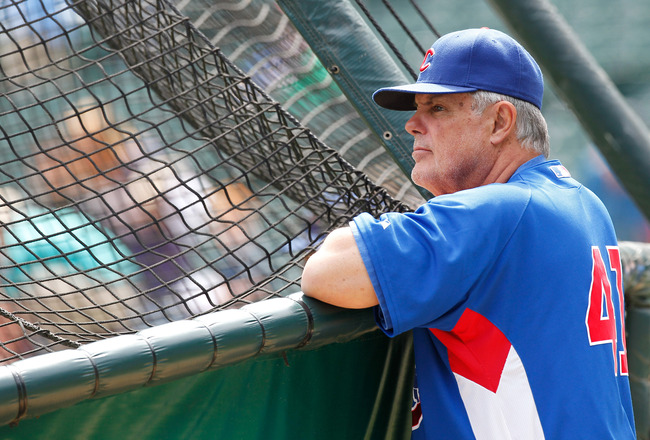 With the announcement coming last week that Lou Piniella would be retiring from baseball at the end of the season, the line of suitors for the opening will likely be a long one. The rumors will continue to fly until a replacement is named.
This decision is made especially interesting by the fact that a handful of high profile managers have expiring contracts at the end of this season. This group, coupled with Cubs legend Ryne Sandberg and a few others, makes for an interesting pool from which to select the next Cubs skipper.
So here are eight potential managerial replacements for Sweet Lou, along with my stated odds that each one nails down the job. One thing is for sure, change is on the way on the North Side, and it will all start with the new manager.
Ryne Sandberg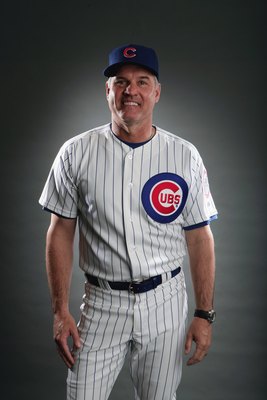 Current Position: Chicago Cubs Triple-A Iowa Manager
There have been rumblings of Sandberg taking over for Piniella since before the season even started, as he has ascended through the minor league managerial ranks rather quickly, reaching the Triple-A position in just four years.
With the Cubs in a position to get younger with so much talent in the minor league system right now, Sandberg may hold an edge, having coached a good deal of the Cubs top prospects at one time or other.
One thing is for sure, Sandberg will be one of the front-runners for the job after publicly announcing how much he would like the position, and the fans will no doubt get behind their former superstar.
Odds: 3-to-1
Joe Girardi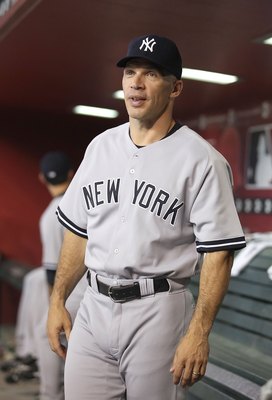 Current Position: New York Yankees Manager
Girardi manages a team loaded with talent from top to bottom, and for an organization that is not afraid to spend. So why would he want to leave New York?
Girardi still has strong ties to the organization that originally drafted him. Despite the success he has had with the Yankees already, the idea of coming home to Chicago and building a winner may be enough of a reason for him to leave the Big Apple.
After interviewing for the position last time, and eventually being passed up for Pinella, I would at least expect Girardi to interview for the position. If the Cubs don't intend on giving the job to Sandberg, Girardi makes the most sense.
Odds: 5-to-1
Pat Listach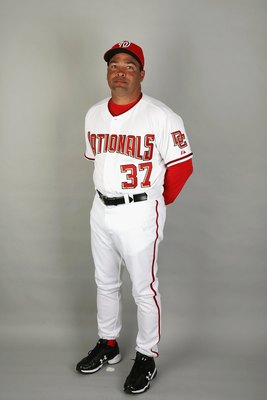 Current Position: Washington Nationals Third Base Coach
A former player and the 1992 AL Rookie of the Year as a member of the Brewers, Listach was a manager in the Cubs organization from 2006-2008 before leaving for an opportunity at a MLB coaching position with the Nationals.
After serving as Double-A manager in 2006 and 2007, Listach was promoted to Triple-A Iowa in 2008, where he led the team to an impressive 83-59 record en route to winning Pacific Coast League Manager of the Year.
Odds: 5-to-1
Joe Torre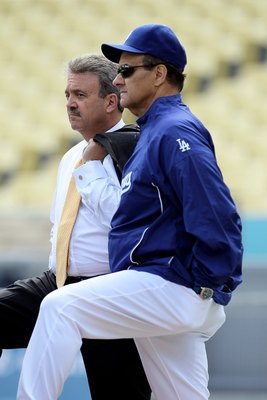 Current Position: Los Angeles Dodgers Manager
Torre has been a popular name to throw around, and while it seems unlikely that he will leave LA for Chicago, I don't think anyone saw him leaving New York for LA right away either.
It would certainly be a challenge for someone who is considered one of the best managers of all time, and would still allow for him to be the face of a team in a major market.
It would take a number of things to go right for the Cubs to land Torre, and he will more than likely end up back in LA when all is said and done. Still, crazier things have happened.
Odds: 15-to-1
Bob Brenly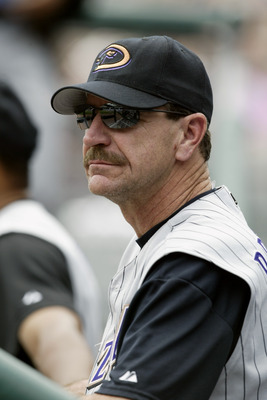 Current Position: Cubs Color Commentator
Brenly served as the Diamondbacks manager from 2001-2004, where he compiled a 274-212 record in his first three seasons with the fledgling franchise, including a World Series title in 2001. However, he was canned after a 29-50 start to the 2004 season, and has not coached since.
Since 2005, he has served as the Cubs color commentator alongside Len Kasper, but it is hard to think that at just 56 years old, Brenly would not like to get back to managing at some point. His connection to the Cubs could very well make him a candidate.
Odds: 15-to-1
Bobby Valentine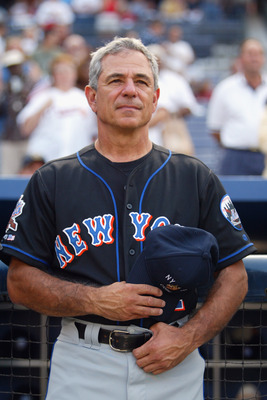 Current Position: ESPN Analyst
After serving as the Mets manager from 1996-2002, Valentine most recently managed overseas for the Chiba Lotte Mariners of the Pacific League and now serves as an anchor for ESPN on Baseball Tonight.
There has been a good amount of speculation regarding Valentine's return to managing in the United States, as he was linked to both the Orioles and Marlins after those teams fired their skippers earlier this season.
However, he withdrew his name from consideration after interviewing for the Orioles' job, and lost out on the Marlins' job to Edwin Rodriguez. Still, it seems Bobby is ready to get back into managing and I'm sure he would be at least interested in the Cubs' job.
Odds: 20-to-1
Alan Trammell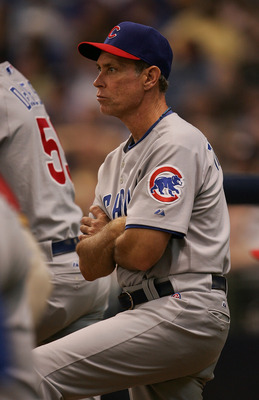 Current Position: Chicago Cubs Bench Coach
Trammell has served as Lou Piniella's right hand man since 2007, and his role as bench coach could be his way of working back toward an eventual head coaching position somewhere.
He does have some managing experience, as he was the skipper for his former team, the Detroit Tigers, from 2003-2005. However, the team lost an American League record 119 games in his first season, and it didn't get a whole lot better from there as he finished with a 186-300 record in his three seasons at the helm.
So while his name has been thrown around, he may be better served as a bench coach, and could remain in that role with the Cubs regardless of who takes over.
Odds: 40-to-1
Tony La Russa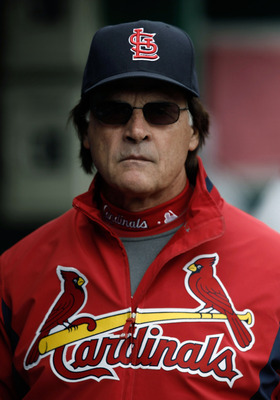 Current Position: St. Louis Cardinals Manager
Alright, so this one is a bit of a long-shot, but La Russa's contract with the Cardinals is up after this season, and the rebuilding North Siders could be just the challenge that the legendary manager is looking for.
However, for the simple fact that he is the current Cardinal manager, this move is a tough one to envision happening. Besides, why would La Russa want to leave the best team in the division to go coach against the monster that he's helped create?
Odds: 1,000-to-1
Keep Reading

Chicago Cubs: Like this team?