Pac-10 Renamed Pac-12: Comparing Football Programs to 12-Pac of Beer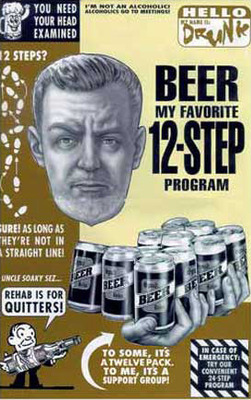 How could we resist, seriously?
Not like the entity formerly known as the Pac-10 didn't see this coming. Every frat boy from Pullman to Tucson cracked a cold one to the sound of "The 12-Pac."
And they'll toss an even dozen back when the conference adds Colorado and Utah, expanding to 12 universities in 2011.
So on that note, I propose a toast.
To what could have been the first 16-team power conference, but instead, is simply a beer run away: The 12-Pac.
These are the brands that each of your college football programs remind us of.
Arizona: Corona

La cerveza mas fina... and some pretty solid commercials, too.

Tucson: So close to Mexico, you can taste it.
Arizona State: Tecate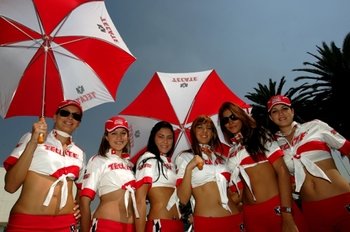 No reason to believe these are ASU students
According to Wikipedia, which is on par with the credibility I'm aiming for with this slideshow, the custom of squeezing a lime into beer started with Tecate. The brewmaster brought the idea from Great Britain, where sailors routinely used lime juice in their water to combat scurvy.
If you've ever tailgated in the greater Tempe area, you might have scurvy and should get that checked out.
But besides that, you're probably also familiar with the need for a few Tecates to get through Sun Devils football at that rust-bucket of a stadium.
USC: Budweiser

Much like USC football, Budweiser commercials used to be great.

Anheuser-Busch used to be a great American brewery that produced Budweiser, the King of Beers.
The Trojans used to be a great American football program that produced national championships and Heisman Trophy winners (kind of).
But ever since Belgians bought Anheuser-Busch, and ever since the Carroll-Kiffin-Hayden-Garrett shakeup, things just don't taste the same.
UCLA: Woodchuck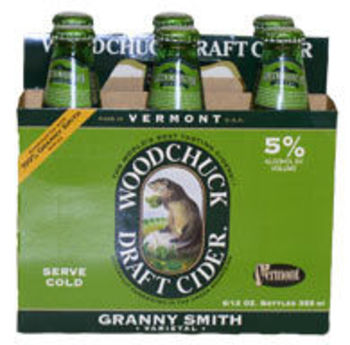 UCLA is a monstrous public university in one of the richest recruiting territories in the country. Sounds like all the perfect ingredients for a championship football team.
But you watch the product on the field and you realize, "This isn't BCS football."
Similarly, I'm sure Woodchuck uses the finest ingredients. However, if you were expecting beer when you take that first sip, you'll be disappointed.
Plus, you can't tell me head coach Rick Neuheisel doesn't look a little bit like a woodchuck.
Cal: Anchor Steam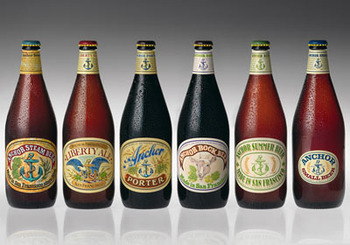 Well thought of in the San Francisco Bay Area. Virtually unheard of anywhere else.
Stanford: Red Stripe

Jamaican Dorrel Salmon doesn't remind us of Jim Harbaugh, but Red Stripe does.

We all remember this famous advertisement, right?
"You are VERY UGLY!"
Classic.
Yet when the unfortunate gentleman holds a Red Stripe: "Look! You are beautiful!"
Similarly, with Buddy Teevens and Walt Harris at the helm, the Cardinal was very ugly. Suddenly, with a bit of Harbaugh, Gerhart and Luck..."Beautiful!"
Plus, the color scheme works nicely.
Oregon: Colt 45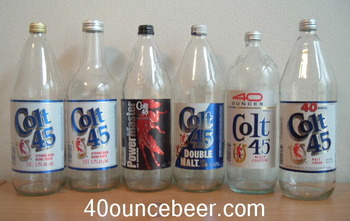 Courtesy 40ouncebeer.com
Don't know about your history with Colt 45, or 40-ouncers in general for that matter, but in my experience, it's a one-way ticket to stupid.
So if sucker-punching an opposing player, robbing a fraternity house, grabbing your girlfriend by the neck, or even just taking a Mary Jane cruise is your idea of sport, as it has been recently at Oregon, then consider Colt 45 your Gatorade.
Oregon State: Amstel Light

The Beavers live tastefully within their means.

Often underrated, generally fits the budget, and always a solid choice.
Washington: Dos Equis
Filling the void left by Tim Tebow, Washington's Jake Locker is the new "most interesting man in college football."
You don't tackle the Huskies quarterback. He bulldozes you then takes a knee—so that he can do it again.
And if Locker weren't enough, head coach Steve Sarkisian has brought a whole new dynamic to Pacific Northwest football.
Washington is relevant again, and not even the East Coast bias can ignore the Dos Equis of the 12-Pac.
Washington State: Milwuakee's Best
Because it's the worst on the market.
Colorado: Coors Light
The regional connection is perfect.
Plus, some opponents might be turning blue when they "Tap the Rockies" for the first time in November.
Utah: O'Douls
Have you ever tried to buy alcohol in that state? Good luck.
Keep Reading