AFC North Training Camp Preview: Top Positional Battles.
As we all prepare for the 2010 Training Camps to begin in the NFL (are you counting the minutes too?), it is time to take a look at the training camp battles across the AFC North.
Each team has players at their positions that are not a lock to hold on, due to a draftee, a returning player, or a free agent that has joined the team.
Though every team has questions heading into training camp, here are the biggest position battles in the AFC North.
Here are a list of the 10 best positions to be watching in the AFC North.
Browns Quarter Back Position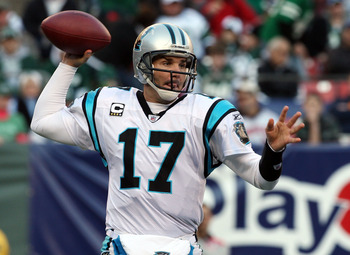 Browns head coach, Eric Mangini, has stated that the starting QB job is Jake Delhomme's to lose.
In most seasons, and with most teams, I would believe the coach in a situation such as this.
However, after the nightmare handeling of the QB's in Cleveland last year, I am not sure if Jake Delhomme will be the starter from day 1.
Why?
When Mike Holmgren took over as the head honcho of the Browns, one of his first acquisitions was long time Seahawks back up, Seneca Wallace.
Was Wallace promised a fair shot by Holmgren? Will Delhomme be able to put his nightmarish 2009 season behind him?
Only time will tell, but it will be interesting to watch.
Bengals Second Receiver Role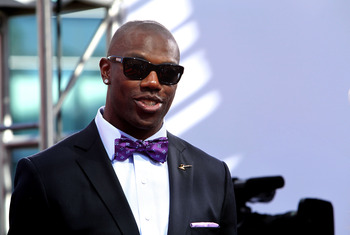 Now that Terrell Ownes has officially joined the Cincinnati Bengals, the question arises, who will be the #2 receiver?
Three months ago, this would not be a very big deal, but after the Bengals chose Antonio Bryant over TO, and awarded him a 4 year, $28 million dollar contract, who will line up opposite of Ocho Cinco?
With Bryant possibly heading to the PUP list, this could last into the regular season before we see who will really win the war.
But, one thing is certain, it will not be pleasant in Cincinnati if TO is pushed to the second team.
Ravens Free Safety Battle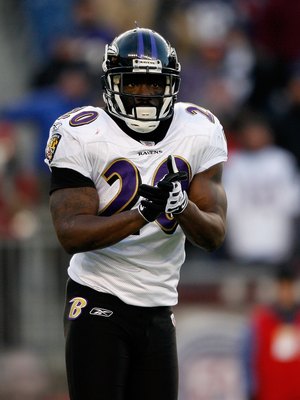 If Ed Reed is remotely healthy, this is not even being discussed. However he is not, so this could be the biggest concern for those in Baltimore.
Tom Zbikowski will battle Ken Hamlin for the right to keep the seat warm while Reed heals from his many injuries.
Though no one at this point can even tell how long Reed will be out, who ever wins the battle to start at Free Safety, will have BIG shoes to fill if and until Reed makes his way back to the playing field.
Steelers Second Corner Back Position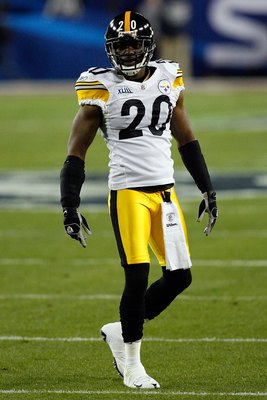 When Bryant McFadden became an unrestricted free agent after the 2008 season, the Steelers were willing to let him walk away, because they believed that they had his replacement in Will Gay already on the roster.
McFadden believed that he would excel in any defense, even one that was nowhere as good as the Steelers, and went to the Cardinals who run a completely different scheme.
Both were wrong, and the Steelers decided to bring McFadden back into the fold, trading a fifth round pick to Arizona for him.
The Steelers will not simply hand the job back to McFadden, he will have to beat Will Gay heads up for the position in training camp.
If Gay can not supplant McFadden in the starting lineup, he could be on the street, with Keenen Lewis and Crezdon Butler both looking to be part of the Steelers 2010 team.
Browns Running Back Position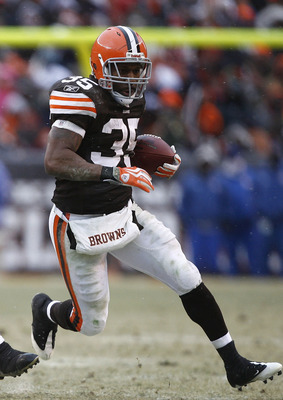 Until the last five games of the 2009 season, the Browns did not have much of a glimmer of light with their offense other than Josh Cribbs.
Jerome Harrison became that spark leading the Browns in rushing, having his best games at the end of the season.
This did not however impress new boss, Mike Holmgren, and Holmgren used the Browns second round pick on Montario Hardesty.
Hardesty has the look of a potential feature back, but Harrison showed he may be able to fill that role as well.
It will be interesting to see in training camp which running back will be able to outshine the other one, and become the Browns starter.
Bengals Tight End Position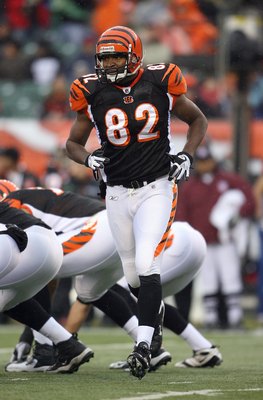 Reggie Kelly was one of Carson Palmer's favorite targets last year, until he was injured and lost for the year.
When Kelly was hurt, the Bengals offense lost not only a player with decent hands, but a great run blocker.
Maybe they were afraid Kelly would not be able to return to pre-injury form, and maybe they were afraid that if he was injured again, it would derail another season.
The Bengals selected Jermaine Gresham in the first round on the 2010 NFL Draft, and he will be expected to push Kelly for the starting job.
The ironic part about drafting Gresham, he also has a history of knee injuries.
Hopefully for Bengals fans, one of these two will be able to stay healthy for the entire season.
Ravens Corner Backs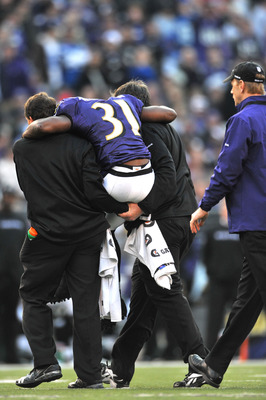 With serious knee injuries to Fabian Washington and Lardarius Webb, who were the starters in 2009, the Ravens are going to have to figure out who will be the two starters come opening day of the 2010 season, especially if Ed Reed is not playing for an extended period of time.
With Washington and Webb lost for the year, the Ravens defensive secondary was nothing but a shell of itself and, in my opinion, is what cost the Ravens a shot at the Saints in Miami.
Will Webb and Washington be back to starting form? Will Domionique Foxworth be able to be the true #1 starter the Ravens have not had since Chris McCallister? Is Walt Harris really going to contribute, or will his age show?
Steelers Right Side of Offensive Line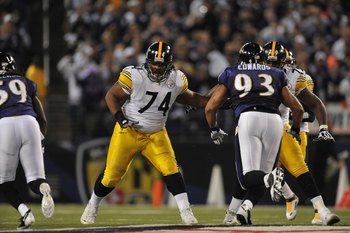 When the Steelers lost Willie Colon for the 2010 season due to a ruptured Achilles tendon injury, many people believed that the Steelers had no one that could replace Colon.
Well, someone has to replace him, right?
The Steelers drafted Maurkice Pouncey in the first round, and Mike Tomlin would like for Pouncey to be able to start at the position they drafted him to play.
Pouncey will be able to fill one of the Steelers' positions on the offensive line, probably at guard. That will probably move last years right guart, Trai Essex out to the right tackle positions.
If Essex would have a problem moving outside, the battle will be between Ramon Foster, who joined the Steelers last offseason as an undrafted free agent, and Jonathan Scott, who joined the Steelers after being cut by the Bills.
Breakdown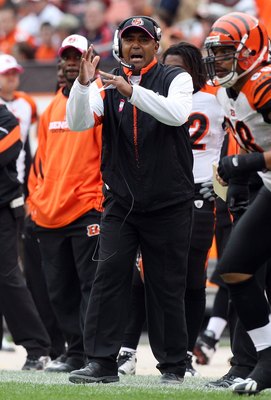 Though, some people believe that the AFC North could be the best division in the NFL in 2010, there are obviously some concerns about each of the four teams.
The Browns issues are with their skill positions, which could spell disaster for the Dawg Pound in 2010.
It is hard to believe that having too many good receivers on a team can be a problem, but the attitude of the one that is not going to be getting playing time, could spell disaster for Cincinnati, especially if they are not winning games.
The Ravens' concerns over their secondary have to be something that is on the minds of not only the Ravens fans, but is has to be something that is making John Harbaugh lose some sleep.
The Steelers' offensive line has been an area of concern for years, and regardless of wins and losses, the offensive line has taken more criticism than any other unit over the last few years.
Conclusion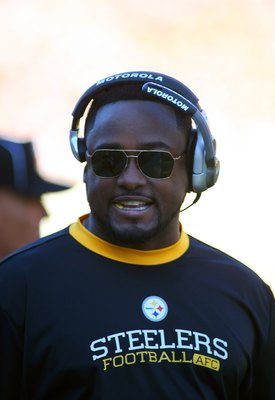 The AFC North does have a lot of questions, but what team does not have questions at this point.
Fans all have high hopes for their respective teams, and why shouldn't they? Everyone's record is 0-0 right now. They are all in first place, and every team has one goal. Super Bowl.
If that is not what you are hoping for, why play?
The facts are there are three teams in the AFC North that were in the top five of the NFL in defense last year, and none of them have gotten worse (other than injury concerns to Ravens secondary).
All of the offenses have improved.
If the AFC North can play the type of football they do, look for a possible three playoff team division in 2010.
Keep Reading

Pittsburgh Steelers: Like this team?