10 Players That AC Milan Should Sign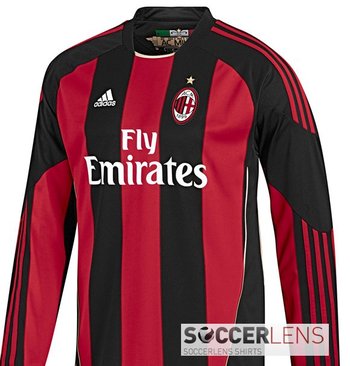 AC Milan is desperately trying to sign new players, which is not an easy job when they are facing a financial crisis.
Because of that, they are doomed to sign and "strenghthen" the team with old and cheap players.
Also, Milan has a really funny president who still lives in the past and doesn't really express his love for the club like he was doing it before. Mr. Berlusconi is spinning a bunch of stupid and unrealistic stories.
He said that he would win the Italian league with no problems with the current squad?!? Also he loves to be the most successful president in football history, but seriously do my dear fans, ROSSONERI deserve to watch AC Milan playing without creativity, motivation and without love for the club?
We need new owners because Mr. Berlusconi lost his interest in Milan! He sounds like an old man saying crazy things!
I just hope he will get serious and open his checkbook and buy us some good players!
Anyway I am about to bring you my top 10 players that AC Milan needs.
1. Igor Akinfeev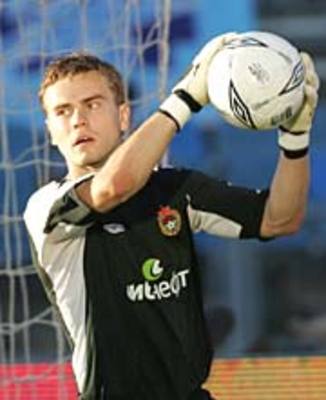 For now AC Milan has decent goalkeepers, but don't you think we should look on future?
Akinfeev currently plays for CSKA Moscow. He broke the Cska starting lineup at the age of 17, and has been the first-choice goalkeeper in the club.
Akinfeev is a very good goalkeeper and he proved that to everybody.
He definitely deserves to be in a top club like AC Milan.
2. Hugo Lloris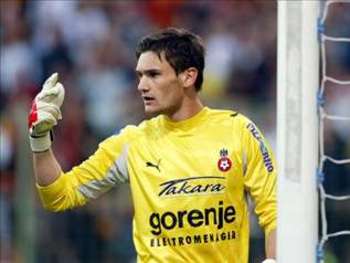 In the summer of 2008, AC Milan had a chance to sign this amazing goalkeeper but Abbiati refused to move to Palermo so the deal was off.
I think that was a big mistake because this goalie can be considered one of best today!
He transferred from Nice to Lyon for 8.5 million euros and he has already done so much for the club.
I just hope AC Milan will get another chance to get this guy!
3. Fabiano Santacroce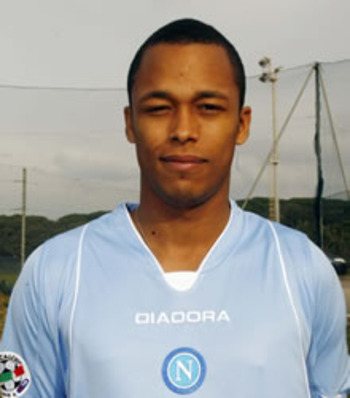 We all know about that AC Milan defense is really weak when Nesta is gone.
Well, Santacroce can be a great signing for Milan not just because he is young, but also because he is very good defender.
In Italy, everybody is describing him as new Nesta.
With Santacroce, Milan's defense would look much stronger.
4. Aly Cissokho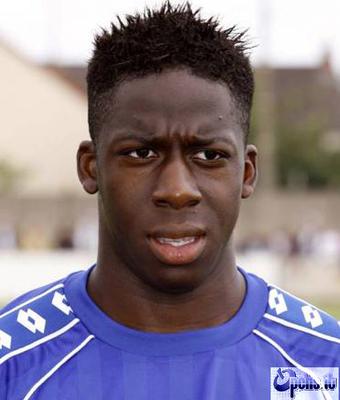 Last summer, AC Milan announced that the club signed Cissokho, with a reported deal of 15 million euros. But the never went though just like with Lloris.
Once again Mr. Galliani did a stupid thing by trying to reduce the first offer.
This guy is an amazing left back, just what AC Milan needs.
Lyon signed him last summer, instead of Milan.
I hope he will join us really soon!
5. Mahamadou Diarra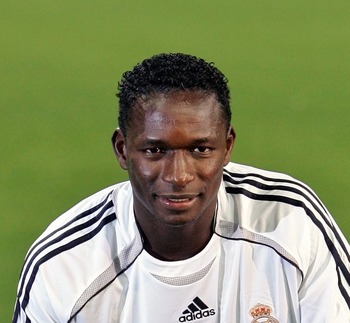 AC Milan has been linked with Diarra this summer. He is well known for his strength in the midfield.
Diarra is a very good defensive midfielder and, yes, AC Milan needs that too.
Players like Gattuso and Ambrosini can't do good things in midfield like they used to do that in their amazing careers.
That is why Milan should get Diarra, a great strong and aggressive player that can run a lot.
If you watch every bigger team, they have this kind of player that I like to call—destructor.
Once again, Diarra would be a great addition to AC Milan.
6. Hernanes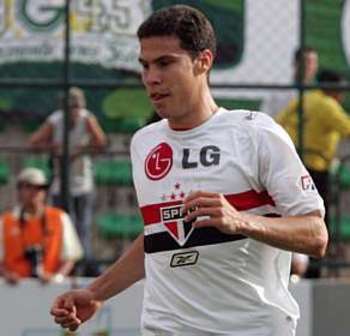 This 25 years old should seriously think about a transfer to Europe.
Hernanes has been linked with AC Milan many times but nothing has come of it.
I think we should go for him this summer and make an offer.
Last year he was listed as the most promising football player in the world by the British the London Times.
We all know what Kaka did in AC Milan when he came from Sao Paulo so, I think Hernanes would fit pretty good.
7. Rafael van der Vaart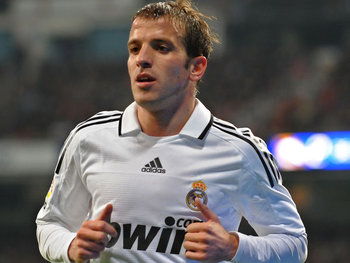 When Robben and Sneijder left Real Madrid last summer, I was pretty sure that van der Vaart was on his way out but he stayed with " Galacticos."
AC Milan should go for him but his guy has been heavily linked with Chelsea and Liverpool.
This guy is a great playmaker and brings a lot of creativity in midfield and in attack. Yes, we have that with Ronaldinho, but why not to have one more?
If Inter bought Sneijder for 15 million euros, then we might get Rafel for the same price or even less.
8. Keisuke Honda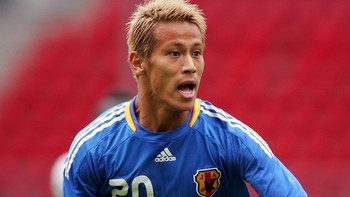 This young Japanese superstar had a great World Cup and he was one of the surprises for sure.
Keisuke is a great football player that can do a lot of things in attacking.
This past few days we heard rumors that AC Milan offered 15 million euros for him and CSKA wants few millions more.
I really want to see this guy in AC Milan the most. He can bring changes that we need in midfield.
9. Edin Dzeko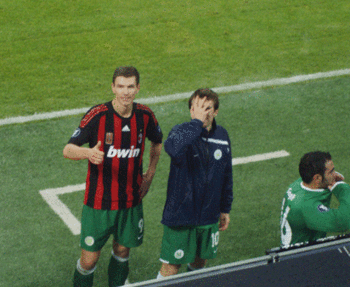 This amazing striker once said that his favorite team since his childhood is AC Milan and that he was dreaming about playing for them.
This guy is scoring like crazy in the Wolfsburg shirt, and he was one of the key players that won Bundesliga in 2009.
The main problem is that Wolfsburg wants 40 million euros, which AC Milan doesn't really have.
I hope Wolfsburg will reduce this crazy price and AC Milan will get this Bosnian "diamond."
He deserves to play in a bigger club and let's hope it will be AC Milan.
10. Zlatan Ibrahimovic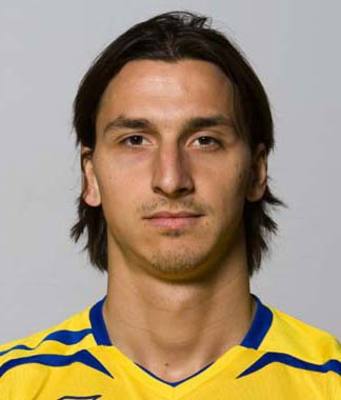 This big giant is on his way out from Barcelona after only one season.
There is some talk that Barcelona is not happy with him, even though he scored 21 goals in 41 matches, which is really good for the first season in new league.
He was also heavily linked with AC Milan but the main problem is his huge price and also huge wage.
He is more than welcome in Milan but he needs to reduce his salary in order to sign for Milan.
He is a very tall player and one of the best technicians in today's football.
He proved his amazing skills in Ajax,Juventus,Inter and Barcelona.
I just hope he will join AC Milan this summer!
Wrap-Up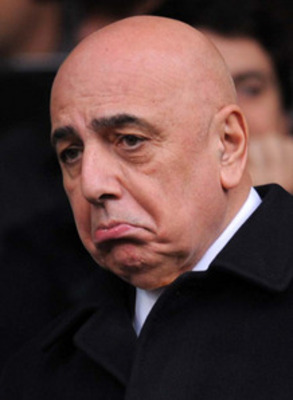 This was just my opinion about 10 players that AC Milan should sign in near future!
Anyway when you look on this last picture and see Mr. Galliani's sad face, you know that we can't really afford any of those players but I hope I am wrong!
What do you think AC Milan should go for?
Any suggestion is welcome!
FORZA MILAN!!!!!!!!!!!
Keep Reading

AC Milan: Like this team?