South Carolina Football 2010: Who To Watch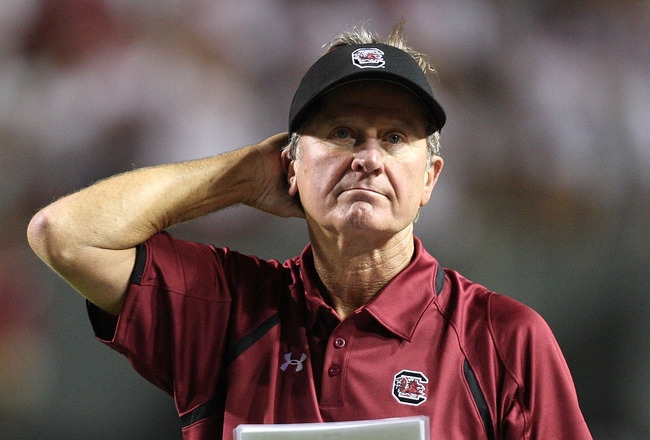 The Head Ball Coach has built an impressive roster at South Carolina, and finally, it appears as though the pieces are coming together to do something impressive.
In 2009, there were a few players who were standouts. One was Eric Norwood, but he left. With Norwood gone, that leaves a glaring hole at linebacker.
But this is a look at the five Gamecocks who appear to be on track to turn heads in 2010.
Stephon Gilmore: DB/QB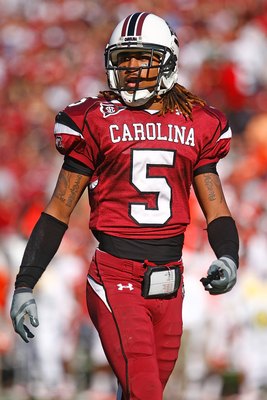 Gilmore was a true freshman who started last season.
It was at the end of the season against South Carolina arch-rival Clemson that ESPN and the nation took notice. The dual threat all-purpose player lined up at quarterback and engineered a drive for a touchdown.
He now has a full year of playing time behind him, two offseasons with the team, and irreplaceable experience to go with sheer talent.
Gilmore will be a player to watch in 2010, not just for the Gamecocks, but in the NCAA.
Will he play quarterback again? Will he be a kick or punt returner? What else will we see from this superstar-in-the-making?
A.J. Cann: Offensive Guard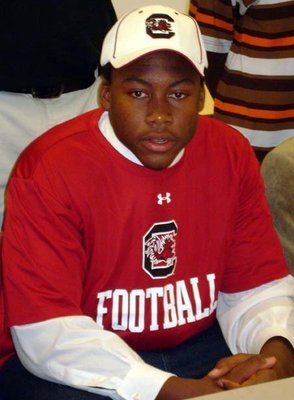 One of South Carolina's recruits counted on to bolster the much maligned offensive line.
Cann is a 6'2", 285 pound true freshman guard who is expected to get some early playing time. Possibilities include him playing all over the line, but guard is his home position.
While there is no proof Cann is going to be a household name, there is hope. The Gamecocks spent some time getting this young man to commit to Carolina, and hopefully it will be worth it.
Marcus Lattimore: Running Back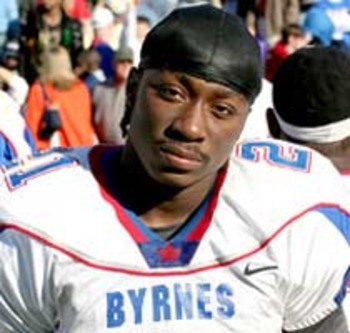 The highest-ranked running back recruit in the country last year chose to stay home. No pressure.
Steve Spurrier, who usually doesn't do one-on-one recruiting, did the "Cha-Cha Slide" with Lattimore's mother, and told Marcus that he "needed a big-time back to build his running game around."
Lattimore comes in with high expectations, but is expected by many to surpass them. He is, without a doubt, one of the backs to watch in the SEC.
Chris Culliver: Cornerback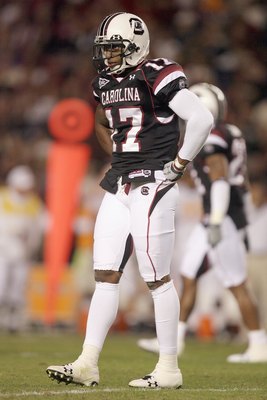 Culliver was highly touted as NFL-ready as early as last preseason.
His tackling has been called into question on a few occasions, but his speed, coverage ability, and big play potential aren't in question.
Culliver was rumored to be leaving for the NFL after last season, but was said to stay at the urging of his teammates to be "part of something special" in 2010.
This season will heavily impact his future. If he performs, he could join the list of Gamecocks in the NFL at defensive back. If not, he could possibly miss his opportunity, though I'm sure he'll see the NFL one way or another.
Alshon Jeffery: Wide Reciever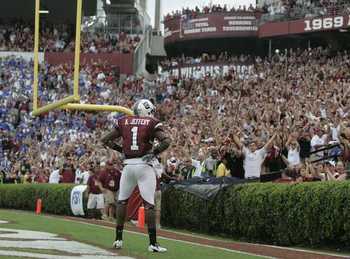 One of last year's breakout superstars not only at South Carolina, but in the SEC.
Jeffery turned down the opportunity to play at the other USC and Tennessee, among many others, to stay in South Carolina.
The comparisons have already been made to Sterling Sharpe, Robert Brooks, and Sidney Rice. Several members of Gamecock nation are saying Alshon has the ability to leave South Carolina with a bigger legacy than those NFL stars, especially considering he was a true freshman last year.
Everything he accomplished last season was after the first four games, starting with one play against South Carolina State, and from then on, it was the Alshon Jeffery show.
2010 is expected to be even bigger for Alshon.
Honorable Mentions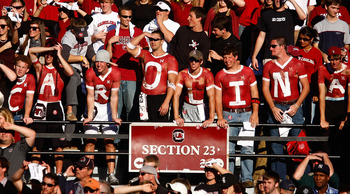 Of course, all eyes will be on Stephen Garcia, due to his past.
Garcia's backup is Connor Shaw. The true freshman has blazing speed and a rocket arm. Will he play, and if so, when and for what reason?
The offensive line will be the focus of much scrutiny.
DeVonte Holloman, who plays opposite of Stephon Gilmore, will also be watched closely.
Kicker Spencer Lanning, or Lanning Spencer if you hear Steve Spurrier talk about him, had a breakout year following Ryan Succop last season. Will he continue to deliver in the clutch?
Keep Reading

South Carolina Football: Like this team?