Cartoon All-Time Football Team (Defense)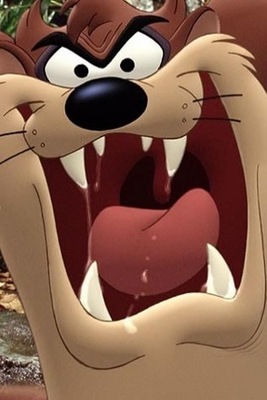 You saw the offense, now comes the DEFENSE!
DE- Tasmanian Devil (Looney Tunes)
The thing can spin and cause incredible damage. He might not be big enough to be a defensive end, but he's talented enough to be one.
DT- Chef (South Park)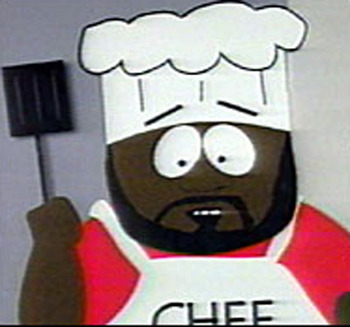 He was all about making love, but I'd have to imagine there was a dark side to him. He was big for a reason.
DT- Dr. Zoidberg (Futurama)
Not a lot of Jewish lobsters play football, but when he turns into this...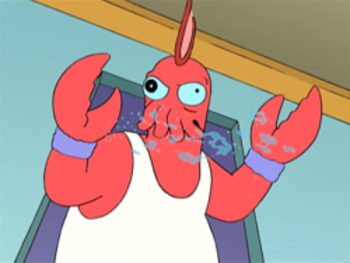 DT- Dr. Zoidberg (Futurama)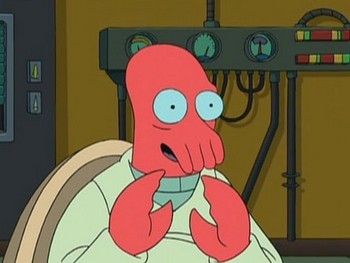 ...the team will be okay.
DE- Bluto (Popeye)
He could probably play for everybody else on defense, but I had to put him somewhere.
OLB- Joe Swanson (Family Guy)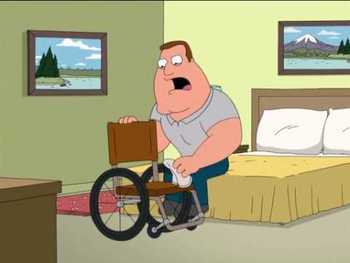 I know he's in a wheelchair. But this guy can do anything better than people who can walk. You have to be skilled to play at outside linebacker. This man is skilled.
ILB- Spike (Tom and Jerry)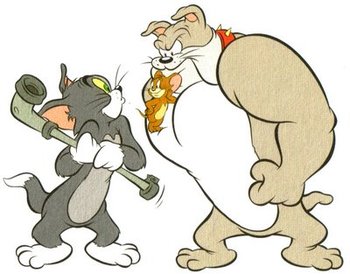 The slightest thing can set this dog off. He has the intensity that Dick Butkus, Ray Lewis, and Jack Lambert have had in the past.
OLB- Stan Smith (American Dad)
He's somewhat built, but is also a CIA agent. You thought Bill Cowher had a big chin!
CB- Droopy
He doesn't look fast, but wherever that stupid wolf goes, this dog goes. He's hard to escape.
CB- SpongeBob Squarepants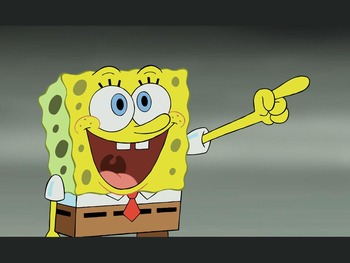 I had to put SpongeBob on the team. When Squidward tries to avoid him, he's everywhere in his house. He's in the shower drain, the toilet, even the refrigerator. He's a lot like Droopy, in terms of being everywhere.
SS- Sylvester (Looney Tunes)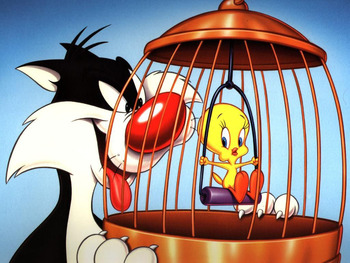 Even though he can't get Tweety every time, he has sharp teeth and is quick. He takes a lot of abuse from whatever, but he doesn't back down.
FS- Bugs Bunny (Looney Tunes)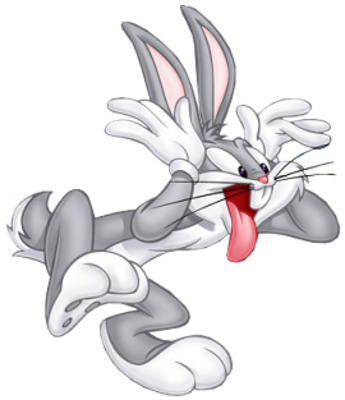 Did you see Space Jam? Did you see him intercept the ball with his ears? Imagine what he can do with the football! He never worries. He's always calm and gets the job done.
Keep Reading