The 25 Worst Sportscaster Fails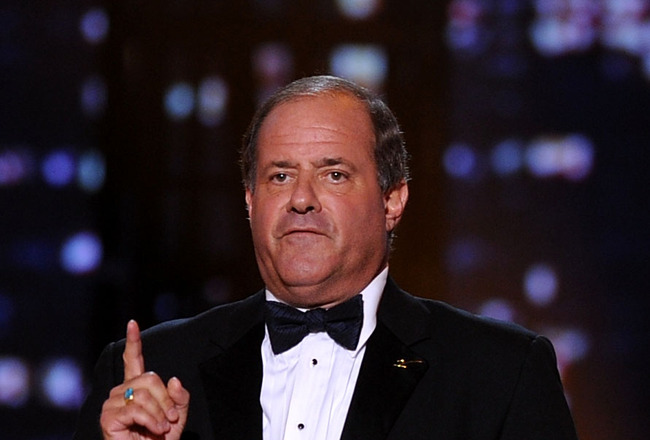 Everybody has a brain fart once in a while.
Lucky for most of us, our's aren't on national television for everyone to see and laugh at.
Honorable Mention: Makeup Blunder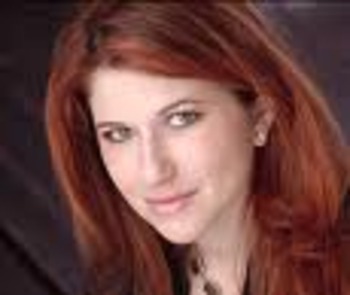 OK, she didn't really mess up but anytime I get a chance to rip Rachel Nichols I do.
Look at the bags under her eyes, you figure after all these years with the mothership she would have figured out how to do her makeup.
25. Todd McShay: Possible Serial Killer?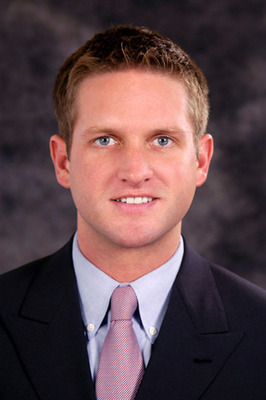 Look at his eyes in this video.
Unless you are a trained actor, that is pretty hard to pull off if you aren't planning on going on some killer rampage.
Oh and the mothership messed up the connection.
http://www.youtube.com/watch?v=_gC2gPRJfvk&feature=related
24. Watch Your Back Erin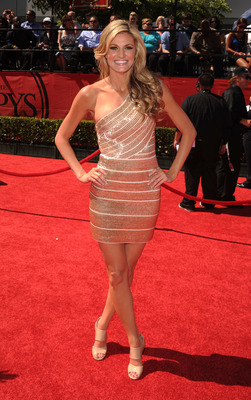 Alright, this never showed up on live TV but has over a million hits.
Plus, anytime you can get Erin Andrews on a list it's good for America.
23. Boomer Manages To Stay Calm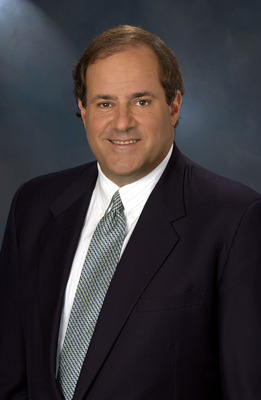 This video would have been so much better if he had gone on a tirade that he usually does when they're off the air and the cameras are still on.
22. Shelley Smith, You're Live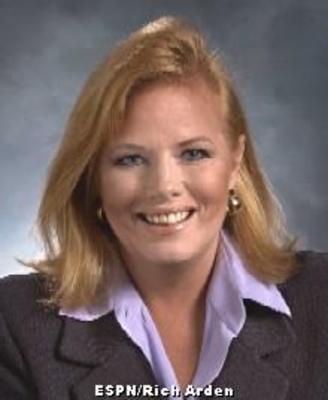 There are no redos on live TV.
Apparently Shelley Smith forgot this when she was on the court and not outside the stadium or office, like she usually does.
21. All The Who's Were Watching?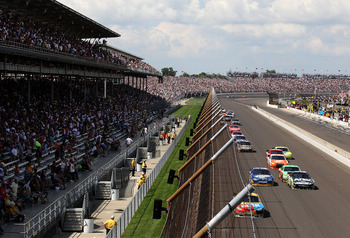 Umm...I don't really know how to address this one, so just watch.
Luckily no black people were watching NASCAR. Ever.
20. John Clayton Farts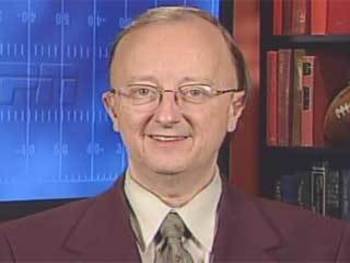 Listen for it at the 11 second mark.
He must have put the phone right next to his butthole because it is clear as day.
Now all we have to do is find out about the infamous rumored ponytail.
19. Cris Collinsworth Coming Hard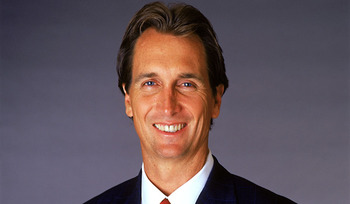 For some reason people keep giving Collinsworth a color commentating job, even though he is much better doing his commentating from a studio.
At least he keeps giving us gems like this.
18. Under Armour Employees Like To Party
How do I get to work for a company that lets me drop the F-Bomb on live TV?
17. That's A Lovely Accent. San Francisco?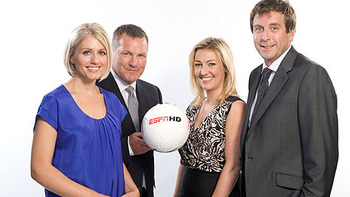 Well at least we all know how everyone at ESPN UK feels about that guy.
16. Kevin Durant!!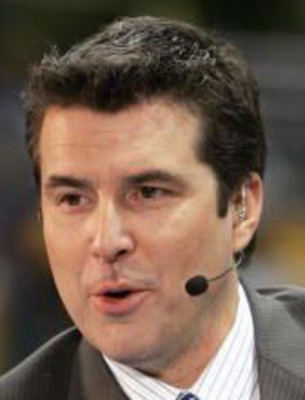 Now we know how Rece Davis talks when he's around his friends.
15. Lee Corso F-Bomb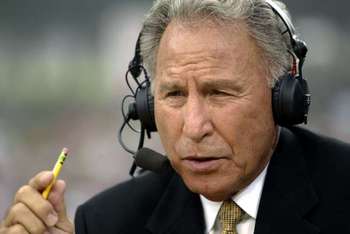 I would say he's losing his mind but I think we all know that happened quite sometime ago.
14. Those Have Been Known To Bulge
They have also been known to protrude and pitch a tent.
13.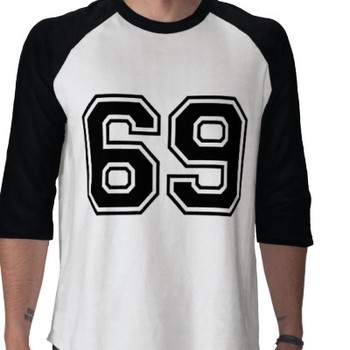 Fastforward to 38 seconds.
HAHA 69!
I was quoting BIlly Madison, not laughing about the number. I'm way more mature than that.
No I'm not.
12. Save The Titty
Save The Titty!!
Crank up the volume in order to hear this mess up about the Seattle Sonics leaving OKC
11. Dan Marino: Not Cool Under Pressure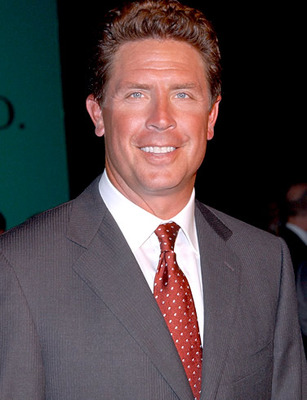 I wonder how many times he thought about doing this in the huddle.
10.
Well at least he doesn't have to worry about saying LeBron's name again anytime in the near future.
Too soon?
9.
Hey now who doesn't enjoy a good manicure every once in awhile?
Oh, just me and Jerry Rice. Nevermind then.
8. Ditka Caught Adjusting...Himself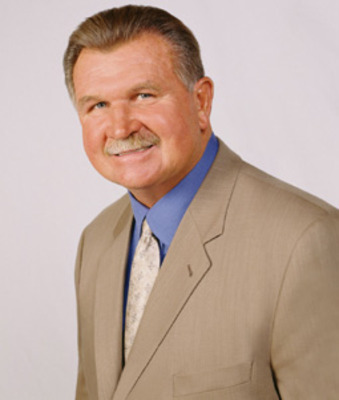 Ditka, Sausage. Polish Sausage, Ditka.
7.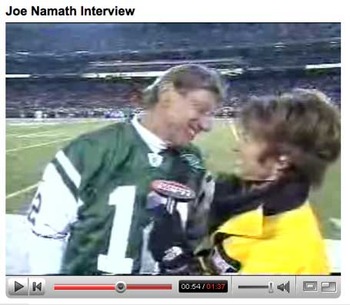 God bless Suzy Kolber for just taking that all in stride but Suzy, he's still waiting for his kiss.
6. Double Penetration
Best. Fruedian Slip. Ever.
5. Charley Steiner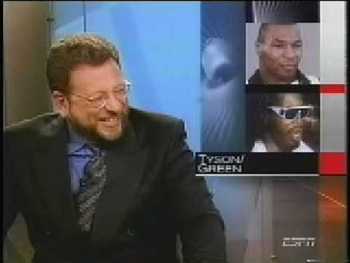 Just search Charley Steiner on YouTube and you'll be lucky to find him not laughing in a segment.
4. New Girl Drops The F-Bomb
ESPN News gets the F-Bomb dropped at the 45 second mark.
She obviously got canned cause she has disappeared from all broadcasts.
3. South of the Border Fail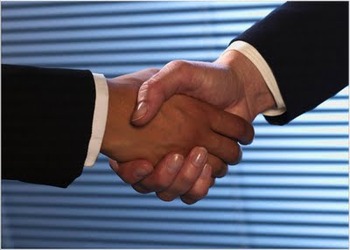 I had someone translate this for me and it's actually a really sad story.
This guy was a huge fan of the Mexican equivalent to the Indy Racing League. He was hit by a loose car parts that flew into the stands from a crash and he went blind after getting hit in the face by it.
I'm joking. I have no idea what they were saying.
2.
There is awkward and then there is this.
1. Boom Goes The Dynamite
Yes, this kid once again tops the list and it speaks for itself.
Keep Reading