Terrell Owens: Why It Could Have Worked With the New York Jets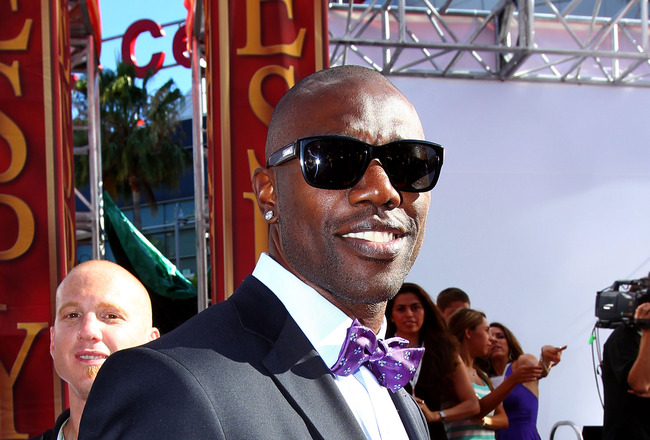 Love him or hate him (there's nothing in between), Terrell Owens may one day end up in the NFL Hall of Fame.
The once prolific wide receiver has become more of an entertainer than a pass catcher these days.
Owens is the proud owner of "Getch ya popcorn ready," the "Sharpie incident," and has publicly shown his affection for "his quarterback" Tony Romo (even if his tears came from behind sunglasses).
According to Adam Schefter, Owens is supposedly teaming up with Ochocinco in Cincinnati this season for $2 million.
With a young quarterback at the helm in Mark Sanchez, and a growing wide receiving core around him, should T.O. have signed with New York?
He Wants a Ring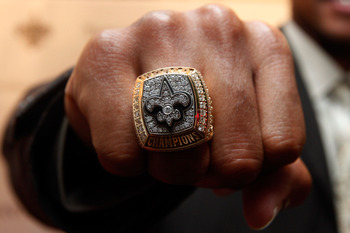 T.O. wants what Reggie Bush just got: a ring (see picture).
Owens certainly doesn't want to fall into the category of the best players to never win a championship.
New York was one Peyton Manning comeback away from reaching the Super Bowl last season, and that was with a rookie quarterback, and a depleted and dysfunctional receiving core.
Braylon Edwards was acquired midseason and never really found his groove in New York. His insertion in the lineup seemed to have an affect on everyone else.
So could Owens have helped this situation in New York?
T.O. still has some mileage left in his legs, but as he prepares to ink a deal with a team the Jets defeated twice last season, including in the playoffs, it appears winning a ring just got a bit more difficult.
Hard Knocks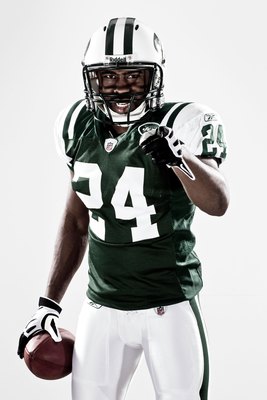 Even if the Jets ended up parting ways with Owens before the end of the season, who wouldn't want to watch him do HBO's Hard Knocks with the Jets?
Owens, who has his own television show on VH1, would be perfect for the camera.
With or without Owens, many are questioning whether or not the Jets appearance on the preseason HBO show will be detrimental to the team.
There are a lot of big talkers on the Jets roster, from top to bottom, including head coach Rex Ryan.
Adding Owens to this mix would not only make for must-see television, but could also be an insight as to how the dramatic wideout will work out in the Big Apple.
If T.O. did ink with Gang Green, you would've been sure to "get your popcorn ready."
Take Pressure Off Others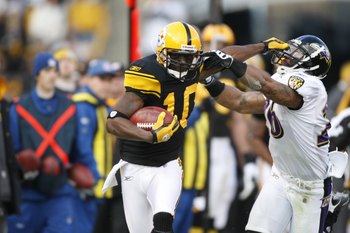 All kidding aside, Owens would have be an interesting addition to Mark Sanchez's arsenal
Owens would have likely taken some pressure of the rest of the receiving core, headlined by Santonio Holmes, Braylan Edwards, and Jerricho Cotchery (and Dustin Keller at TE).
The biggest question mark Owens would have brought with him, however, is his ability to play in cold weather.
T.O. was tied for fourth in the NFL last season in dropped passes with nine, and that was in Buffalo.
Strictly from a football standpoint, Owens still has enough talent to make a contribution for the Jets this season. Even alongside Ochocinco in Cincy, he's going to drop passes.
This could have been a case, however, where the pros outweigh the cons.
Plus, he might have even overshadowed Braylon Edwards' tendency to let the pigskin slip between his fingers.
Open Up the Running Game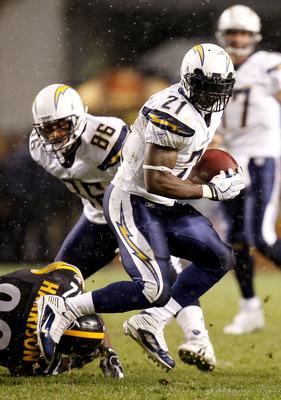 If the Jets are going to build on their success from last season, they will need to re-establish the ground attack.
In 2010, however, New York will not have the luxury of handing off to Thomas Jones, who was released from the team in March, and resigned with Kansas City.
Owens could have played a big role in opening up the ground game had he inked a deal with the Jets.
With some combination of Owens, Edwards, Holmes, Cotchery, and Keller on the field, teams will be forced to respect the air attack.
Mark Sanchez might only be in his sophomore year in the league, but with weapons like that to throw to, he shouldn't have any issues avoiding a second-year letdown.
And if the Jets do earn the respect of defenses with the passing game, the ground attack will also be successful.
The biggest winner in all of this, however, might have been offseason acquisition LaDanian Tomlinson.
Rex Ryan Would Have Kept Him In Check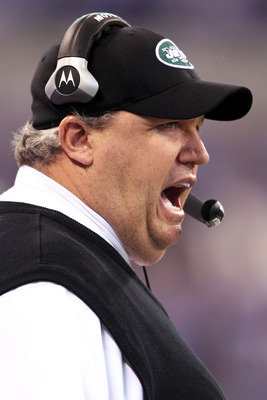 You can take this to the bank: If the Jets signed Owens, Rex Ryan would have kept his antics in check.
Ryan has already established himself as a vocal leader and disciplinarian. Owens isn't going to get away with his now-annual drama.
Heck, T.O. can bawl his eyes out behind a pair of designer shades because Mark Sanchez is his quarterback, and Ryan would probably call him out as a softy.
I'll go out on a limb here and say Rex Ryan might be the perfect coach for Terrell Owens.
One step out of line and Ryan wouldn't hesitate to shine the light on the drama king of what would have been a fairly crowded receiving core.
Keep Reading

Cincinnati Bengals: Like this team?