Question to Vancouver Canucks GM: Where's the Depth at Forward?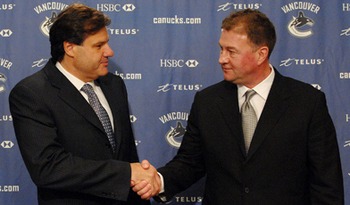 Now that Mason Raymond is signed, where is the depth at forward that was recognized as being a priority after the Chicago Blackhawks knocked off the Canucks for the second year in a row?
Due to injuries that were later disclosed after the playoffs, the Canucks once again ended up being a one line team.
This year, with Alex Burrows' shoulder surgery expected to keep him from starting the season, where is the supporting cast?
If Mikael Samuelsson plays with the Twins (first line), Kesler and Raymond make up part of the second line and Malhotra plays on the third line.
Who fills in the rest of the spots?
Never mind the fourth line as it has the scoring and grit factor needed from the third line in order to get past the second round of the playoffs.
The only significant factor that was added to the third line was Manny Malhotra as the rest of the names are prospects, AHL players, or fourth line players signed from other teams.
There are a few unrestricted free agents still available that could help the third line, but there is no cap space without moving a D-man.
The pickings are really slim at this time. The only players left are at the end of their careers or fourth liners.
There are, however, a few that are still available that could be acquired once the salary cap space is cleared.
Raffi Torres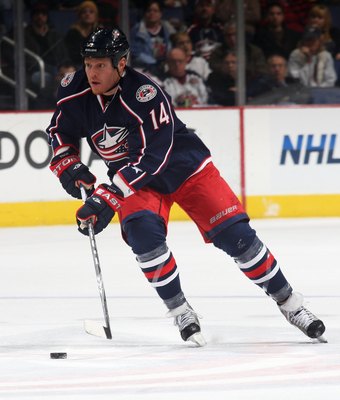 Age 28, finished with the Columbus Blue Jackets after coming over from Buffalo last season where he scored 19 goals, 12 assists, and had 32 PIM.
If you remember him when he was with the Edmonton Oilers, he was always a hard player to play against and was real gritty.
He finished his checks and could drop his gloves if needed.
Torres had a cap hit of $2.2 million last season.
Clarke MacCarthur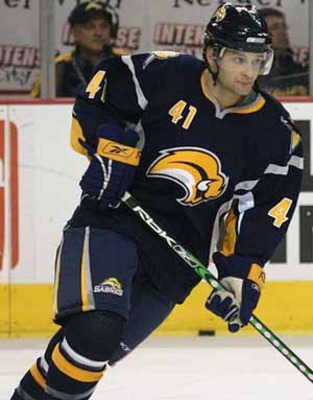 Age 25, last season was traded from Buffalo to Atlanta with 21 games to go.
MacCarthur filed for arbitration, and the $2.4 million that was awarded was too rich for the Thrashers, so they walked.
Clarke is is now an unrestricted free agent.
MacCarthur has been a consistent 31 to 35 point contributor over the last two seasons with Buffalo and Atlanta.
Last season he had 16 goals, 19 assists, 49 PIM, and the season before, he had 17 goals, 14 assists, and 56 PIM.
He's a good third liner.
Lee Stempniak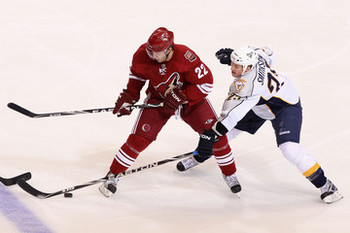 Age 27, played with Toronto and finished with Phoenix. His salary cap hit was $2.5 million.
Although he's not a greasy type player, he can definitely put up the numbers, as his 28 goals and 29 assists prove that.
With the St. Louis Blues, he put up similar stats in the 2006-07 season with 27 goals, 25 assists, and 33 PIM, so Stempniak could play a top six position if needed.
Ruslan Fedotenko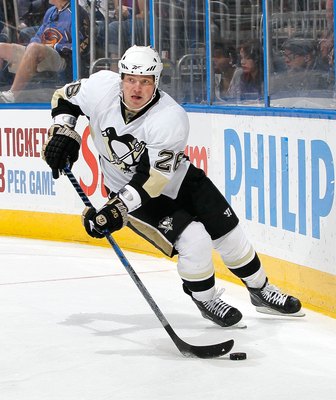 Age 31, Fedotenko played with Pittsburgh and has a salary cap hit of $1.8 million.
He has decent size at 6'2," 195 lbs. and like a number of Russian players, he is not only talented but plays with that edge also.
Fedotenko has averaged 35 points over eight seasons with Philadelphia, Tampa Bay, New York Islanders, and Pittsburgh.
With Pittsburgh during the last two seasons, his numbers were 11 goals, 19 assists, 50 PIM, and 16 goals, 23 assists, and 44 PIM.
Fedotenko is a player suited for the third line and was a major contributor in the playoffs the season the Penguins won the Cup.

Keep Reading

Vancouver Canucks: Like this team?