Acing the Test: Grading all 30 NBA Teams Off-Season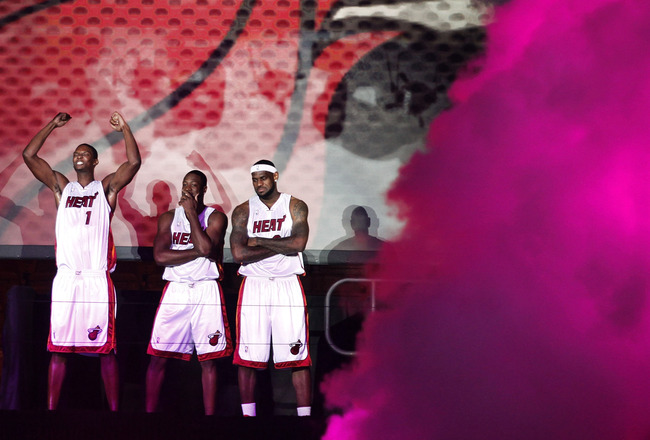 The 2010 NBA Summer of Signings has come and gone. We are left to discuss the unbelievable deals, the bad deals, and a few bargain signings that make flea market prices look insane.
With each team banking on at least one player that they received over the past month, the summer of 2010 was the most "make or break" period in recent NBA history. With the availability of big names on the market, teams have been planning for years for this momentous occasion and most of the teams that did this came away with little to nothing.
Others got luckier. They received what they wanted and then some. Needless to say, this summer has exceeded all expectations when it comes down to entertainment value (right, LeBron), but this summer has also taught us how to conserve money and ace Business 101 or to flunk out by giving 20 million dollars to a player who doesn't exactly deserve it.
Atlanta Hawks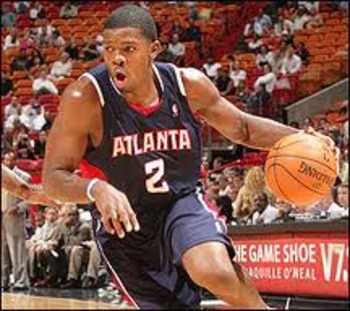 Key Additions and Re-Signings: Joe Johnson, Josh Powell, and Jordan Crawford.
Key Losses: Josh Childress.
Joe Johnson led the Atlanta Hawks to their best season in over a decade with 53 wins and a number four seed in the postseason. They beat an injury depleted Milwaukee Bucks in seven games before finally being swept by the Orlando Magic in the most lopsided playoff series in NBA history.
How do the Atlanta Hawks get even further into the postseason?
According to the Hawks management, they give Joe Johnson, who averaged 18 points on 39% shooting in the postseason over $20 million for the next six years, sign a below average role player, and draft the guy who dunked on LeBron James.
I'd like to consider myself knowledgeable of basketball and I can also consider this a failed ofseason for the Atlanta Hawks.
For the Hawks to spend all their money on a star player that shot below 40% in the postseason is embarrassing and ridiculous for any team.
Josh Powell will play a small role on a team already stacked with power forwards and centers, while Jordan Crawford could find himself a role as the new starting small forward with the Hawks looking to shop Marvin Williams.
Grade: D+
Boston Celtics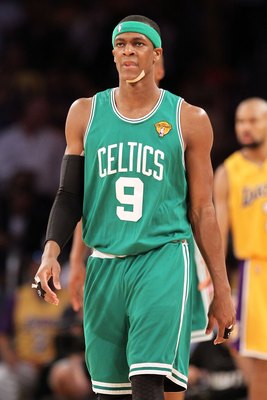 Key Additions and Re-Signings: Ray Allen, Paul Pierce, Marquis Daniels, Nate Robinson, Jermaine O'Neal, Avery Bradley, and Luke Harangody.
Key Losses: Tony Allen and Shelden Williams
The Boston Celtics are a few months removed from losing the NBA finals to the Los Angeles Lakers, but with the way they handled themselves in the off season it appears they're ready to come back soon. They don't have much of a choice when three out of five of their starters are set to retire within five years.
The Celtics made sure not to lose anybody too much of value, including Paul Pierce and Ray Allen who were both free agents. Pierce took a pay cut which allowed Boston to re-sign Allen to a 2-year, $20 million deal and keep one of the biggest three-point threats in the NBA on their side.
The sight of Kendrick Perkins on the bench for game seven of the NBA finals made the C's realize that they needed to bolster their bench even more if they wanted to remain in competition with the powerhouse teams of the league. Signing Jermaine O'Neal and drafting Luke Harangody was a good start.
O'Neal had a resurgence last season with the Heat by averaging 14 points on a career high 53% from the field. Harangody is a big body with a mid-range jumper who could turn into a quality center when he will be ultimately needed by Boston.
Losing swingman Tony Allen is a tough loss considering Allen had become a huge defensive stopper, but for an already tough defensive team, the Celtics could have afforded to lose one of their bench players.
The point is they managed to keep their two core players who were free agents and that makes them winners this off season.
Grade: B+
Charlotte Bobcats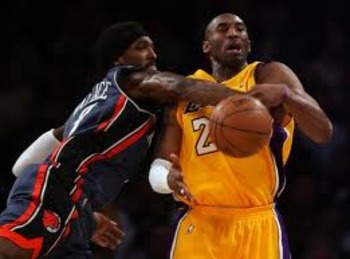 Key Additions: Tyrus Thomas, Matt Carroll, Erick Dampier, Eduardo Najera, Shaun Livingston, and Dominic McGuire.
Key Losses: Raymond Felton, Theo Ratliff, Alexis Ajinca, and Tyson Chandler.
With a postseason under their belt, you would assume the Charlotte Bobcats would be aggressive this off season with signings and trades.
They made signings and trades, but that doesn't exactly mean it's helping them. Players like Matt Carroll, Shaun Livingston, and Erick Dampier are not going to make your team any better, especially when your entire division now features two powerhouses, a quality team in the Hawks, and a rising star in the Wizards.
Not only that, but they lose one of their more talented players in Raymond Felton and one of their top shot blockers in Tyson Chandler and no D.J. Augustine and Erick Dampier are not going to get the job done.
While the Bobcats can boast one of the top athletic players in Gerald Wallace and a quality shooting guard in Stephen Jackson, they don't have much else to offer in an Eastern Conference that just became a lot more competitive for teams that can barely get over the 40 win mark.
They also gave $40 million to Tyrus Thomas over the next five years. Thomas averaged nine points and six rebounds last season. The last time I checked stats like that don't deserve $8 million per year.
Grade: C-
Chicago Bulls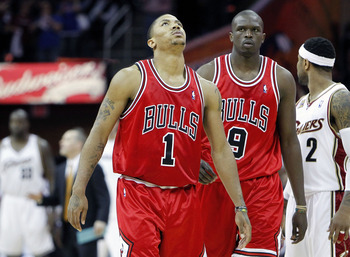 Key Additions and Re-Signings: Carlos Boozer, C.J. Watson, Kyle Korver, Ronnie Brewer, Kurt Thomas, and Omer Asik
Key Losses: Brad Miller and Kirk Hinrich.
The Chicago Bulls were in high hopes that they could possibly sign LeBron James, Chris Bosh, or Dwyane Wade this off season. It came off a little disappointing that none of these superstars came to the Bulls, but somehow they still come out as one of the biggest winners this summer.
Their biggest win being Carlos Boozer who had been a staple of the Utah Jazz for the past six seasons was signed to a five year deal worth $80 million. Boozer has averaged 17 points and 10 rebounds for his career and will have no problem in replacing Derron Williams with Derrick Rose as his point guard.
Kyle Korver and Ronnie Brewer will each fill in the shooting guard void after Kirk Hinrich was traded away. A sharpshooter like Korver will thrive alongside Rose who will be looking for him when a three-point threat is needed. The Bulls are were not a good three-point shooting team last season and the addition of Kyle Korver is huge to a team who needs shooters.
Kurt Thomas was also signed to back up Joakim Noah after the Bulls lost Brad Miller to Houston. For a team that didn't sign any of the big three, the Chicago Bulls have suddenly become a powerhouse in the Eastern Conference.
Grade: A
Cleveland Cavaliers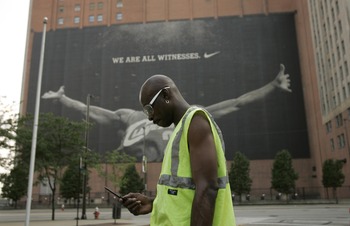 Key Additions and Re-Signings: Ramon Sessions and Ryan Hollins
Key Losses: LeBron James, Zydrunas Ilgauskas, Delonte West, and Sebastian Telfair.
There isn't much to say about the Cleveland Cavaliers that hasn't been said already. To sum up the Cavaliers summer in one sentence, it would be to quickly forget about the summer of 2010 before it brings back dreams deferred and lost memories of what could have been.
They lost their best player in one of the worst ways by being embarrassed on national television and then saw their longtime fan favorite in Big Z follow in LeBron James' footsteps.
A trade that recently occurred between the Cavaliers and Minnesota Timberwolves saw the Cavs give away Delonte West and Sebastian Telfair for Ryan Hollins and Ramon Sessions.
Hollins is a lanky, but powerful seven footer who had his breakout season last year when he averaged six points and three rebounds. In three seasons with Minnesota, Ramon Sessions has been somewhat of a steal averaging 10 points and five assists over his career. Impressive stats for someone that was drafted 56th.
I'm sorry to say this Cleveland, but I don't think Ryan Hollins and Ramon Sessions are going to replace the void that LeBron James left behind. In fact, I'm not sure of anybody that's going to replace the void that James left behind for another decade.
Obscurity has returned to Cleveland and it hurts more than ever.
Grade: F
Dallas Mavericks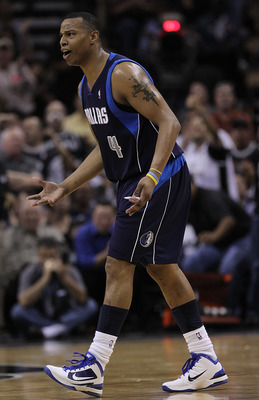 Key Additions and Re-Signings: Dirk Nowitzki, Brendan Haywood, Alexis Ajinca, Tyson Chandler, Ian Mahinimi, and Dominique Jones
Key Losses: Matt Carroll, Eduardo Najera, and Erick Dampier.
A number two seed would be fine for any team. A first round exit for a second seed is a disaster. Even for a team like the Dallas Mavericks that knows disappointment in the postseason year in and year out, it still stings worse and worse each year knowing that they're wasting Dirk Nowitzki's talents for a first or second round exit after winning 50 plus games.
The Mavs have gone a decade winning 50 or more games, but they still have many holes to fill, which become huge come postseason time. They addressed a few of these holes over the summer in a big way.
They were finally able to rid themselves of Erick Dampier and replace him with a center in Tyson Chandler that actually knows how to use his size on the defensive end. He'll be backing up Brendan Haywood, who the Mavericks drastically overpaid for to the tune of over $9 million per year.
Haywood was coveted by many teams because he was the cream of the crop when it came to free agent centers, but for a player that averages seven points and six rebounds over his career, the Mavericks could keep him.
Dirk returning should come as no surprise to any NBA fan, but it is still interesting to see his true commitment to this Mavericks team that has come up short over the past ten years. At $20 million per year, Nowitzki couldn't turn down this offer to return home for another shot at championship glory.
Grade: B-
Denver Nuggets
Key Additions and Re-Signings: Anthony Carter, Al Harrington, and Shelden Williams.
Key Losses: Linas Kleiza and Johan Petro.
The Denver Nuggets haven't made many moves, but they have been the center of attention for reasons not relating to this season. The Denver faithful have been very worried as of late because their star in Carmelo Anthony might bolt for the New York Knicks whenever he gets the chance.
For a team like the Nuggets that know what being in the NBA basement feels like, they could never afford to lose to Carmelo Anthony when they have already come so close to being number one in the Western Conference.
All rumors though as nothing has been officially announced from any legitimate source and for now 'Melo is a Nugget until the time being. Denver did manage to make themselves even stronger than what they were the previous few seasons by adding a true threat in Al Harrington.
Harrington has bounced around the league for the past 12 seasons, but still comes as a threat and showed it last season by averaging 18 points and six rebounds with the Knicks. He'll be a strong seventh man and a good backup to Kenyon Martin who will add versatility to this already powerhouse of a team.
The Nuggets might have to worry about problems arising in the future around Carmelo, but for now they must live in the moment and look at the one and only goal they must achieve.
Goal: B
Detroit Pistons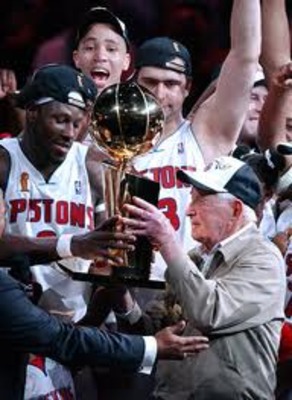 Key Additions and Re-Signings: Ben Wallace, Greg Monroe, and Terrico White.
Key Losses: None
Remember the days when the Detroit Pistons had a stranglehold over the Eastern Conference? Year in and year out, they would wipe the floor with their conference on their way to a number one seed and have a championship to show for it.
Those days are gone though and the Pistons are pretty bad now. They are looking to the future though and smartly picked up Greg Monroe who will pose as a threat in the paint for years to come if the Pistons can mold him into the center they hope him to be.
For now though they must live with over paying Ben Gordon and Charlie Villanueva, while watching Ben Wallace rob them for $4 million over the next two years to average four points per game. Even with Rodney Stuckey and Richard Hamilton on the roster, the Pistons don't have much to look forward to this season.
Glory days will come again Detroit. Just not for the next few years.
Grade: C-
Golden State Warriors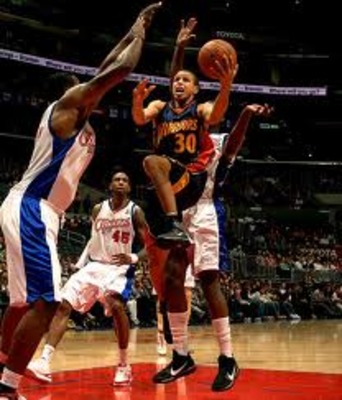 Key Additions: Charlie Bell, Dan Gadzuric, David Lee, Ekpe Udoh, and Jeremy Lin.
Key Losses: Kelenna Azubuike, Corey Maggette, Anthony Randolph, Anthony Morrow, Ronny Turiaf, and C.J. Watson.
The Golden State Warriors had a busy off season with a number of signings and trades, but none were bigger than the deal that saw them nab David Lee from the Knicks. Lee is coming off of a breakout season that saw him average a career high 20 points and 12 rebounds and is going to be paid $80 million over the next six seasons
Lee had become the face of New York basketball before being traded, but is now going to a better situation in Golden State. How exactly is this a better situation? For one, the Warriors have a lot more to offer Lee in Monta Ellis and Stephen Curry as is his running mates.
Ellis and Curry continue to impress with Curry nearly netting Rookie of the Year honors if not for Tyreke Evans record season. Each players ability to shoot and drive fits perfectly into the Warriors system and with experience, the duo could become one of the most dangerous backcourt's in the NBA.
The Warriors surprisingly invested in defense as well by trading for Charlie Bell and Dan Gadzuric, while drafting Baylor center Ekpe Udoh. While these players don't exactly fit into the Warriors system of playing strictly offense, they could influence the team into actually playing defense for a change.
Golden State has had an interesting summer with a change in their logo and colors as well as their team, but this might all be for the better and the Warriors could see themselves as a sleeper within the next few seasons.
Grade: B
Houston Rockets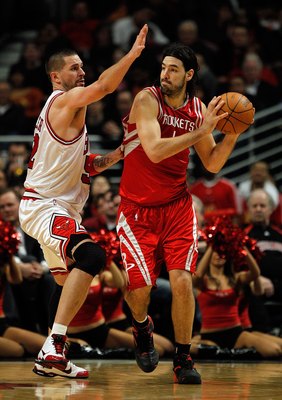 Key Additions and Re-Signings: Kyle Lowry, Luis Scola, Brad Miller, and Patrick Patterson.
Key Losses: None.
The Houston Rockets might have re-signed one of their top players in Luis Scola and helped their bench out by re-signing Kyle Lowry, drafting Patrick Patterson, and signing Brad Miller, but in reality the season rides on a player that hasn't played in a season.
After Yao Ming suffered an injury to his foot, he had serious concerns that he might never play again which would be detrimental to the Rockets for the next decade. Losing their 7'6" anchor would hurt this franchise in more ways than one.
Houston has obviously needed a big man after starting 6'9" Luis Scola and 6'6" Chuck Hayes as their center last season and they got one for the next few years in Brad Miller and one for the future in Patrick Patterson. Miller is set to be paid $15 million over the next three years which is a blatant robbery of the Houston Rockets franchise.
They also gave six million per year to a back-up point guard. I've heard of being frivolous, but this is ridiculous. The Rockets got all the essentials to support themselves over the next few seasons, but they drastically overpaid on their signings.
Grade: C+
Indiana Pacers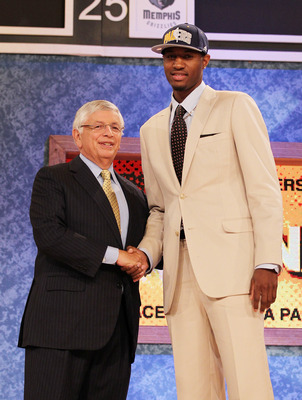 Key Additions and Re-Signings: Paul George, Lance Stephenson, and Magnum Rolle.
Key Losses: None.
For a team that desperately needed help, the Indiana Pacers didn't do much to improve off of their past season of disappointment where they only 32 games.
They still have the bare essentials with their lone scorer in Danny Granger, their foul prone center in Roy Hibbert, and their rebounding leader in Troy Murphy. In the Eastern Conference where you needed to have a good off season to stay in competition with many of the other teams that upgraded, the Pacers remained stagnant and now have three rookies to take under their wings.
Paul George and Lance Stephenson could be smart draft picks later in their careers, but for the upcoming season there isn't much to expect out of the Pacers.
At least they're in the Central Division.
Grade: C-
Los Angeles Clippers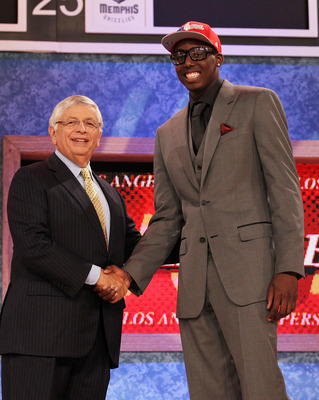 Key Additions and Re-Signings: Randy Foye, Craig Smith, Ryan Gomes, Al-Farouq Aminu, Eric Bledsoe, and Willie Warren.
Key Losses: Steve Blake, Drew Gooden, and Travis Outlaw.
The Los Angeles Clippers have been a lost franchise for awhile with only four post season appearances in 25 years, but coming next year we could be surprised for once by the other L.A. team. After disappointment shrouded the team last season with the loss of first round pick Blake Griffin to an injury sustained in preseason, the Clippers now get to see two rookie phenom's running the floor.
Blake Griffin has the potential to be the next top power forward in the league and Al-Farouq Aminu is ready to become the starter alongside Griffin in the Clippers lineup.
Fourth year player Randy Foye is a suitable backup point guard to Baron Davis who has yet to gel with the Clippers like he did with Golden State. Foye could see a lot of playing time if Davis continues to throw up difficult shots when they aren't necessary at all.
Losing Blake, Gooden, and Outlaw will hurt, but this new look Clippers team will have to build from the ground up if it ever wants to be recognized as a threat in the Western Conference. Drafting Aminu, re-signing Craig Smith, and signing Ryan Gomes were the best moves they could have made this off season.
Grade: B+
Los Angeles Lakers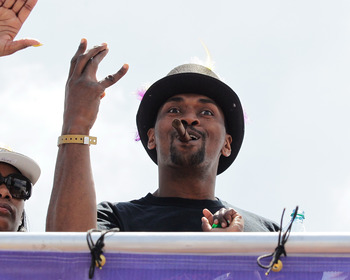 Key Additions and Re-Signings: Steve Blake, Matt Barnes, Derek Fisher, Theo Ratliff, Devin Ebanks, and Derrick Caracter.
Key Losses: Jordan Farmar and Josh Powell.
For a team coming off of their second consecutive championship, the Los Angeles Lakers had a busier off season than most teams. Not only that, but they only made themselves better over the past month by re-signing their starting point guard and securing some legitimate three-point threats.
The Lakers were not a good three-point shooting team last year with Ron Artest leading the way at 105 shots from beyond the arc for the season. Ron Artest is not a three-point shooter and should never be considered one, no matter how epic that top hat he's wearing looks.
Matt Barnes will come fill the vacany behind the three-point stripe for the Lakers while making only $3.6 million over the next two years. The team also filled the void's left by Jordan Farmar and Josh Powell by signing another back-up point guard in Steve Blake at $4 million per year.
The signing of Theo Ratliff also greatly helps the team with another powerful center in the middle. Ratliff isn't known for much, besides being the victim of many posters, but he is known for shot blocking as well. Theo has averaged 2.5 blocks over his 15 year career.
Their draft picks in Devin Ebanks and Derrick Caracter will serve as quality back-up's for the Lakeshow who will gain experience and knowledge when playing behind the likes of Pau Gasol and Kobe Bryant.
Grade: A-
Memphis Grizzlies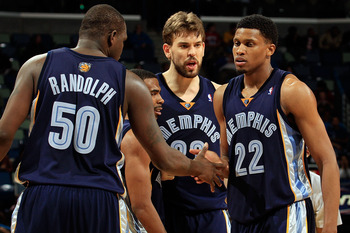 Key Additions and Re-Signings: Rudy Gay, Tony Allen, Xavier Henry, and Greivis Vasquez.
Key Losses: Ronnie Brewer.
The Memphis Grizzlies are going to be a sleeper team next season due to the fact that we aren't exactly sure how well they are going to fare with nearly the same lineup as last season. A 40 win season could be recognized as a success for the Grizzles last season, but now it appears that they are ready for another post season run.
Maybe this time they'll win a game. They're 0-12 in the post season overall.
They managed to keep their star player in Rudy Gay due to the fact that was no other team was going to pay Gay more than the $16.3 million he'll be making every season over the next five years. He has averaged nearly 20 points for the past three seasons and is going to have to exceed expectations if his critics believe he deserves that money.
Essentially this is the same Memphis team as last year plus a few rookies. Xavier Henry out of the University of Kansas will be a fantastic back-up to OJ Mayo and Gay, but he shouldn't expect to start any time soon with the way those two have played. Grevis Vasquez on the other hand could become the next starter if Mike Conley continues to not play up to standards.
Signing defensive stopper Tony Allen was a positive deal, but this Memphis team is going to need more if they want to thrive in the tough Southwest Division.
Grade: C+
Miami Heat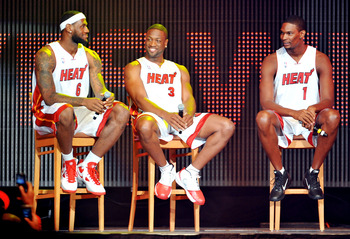 Key Additions and Re-Signings: Dwyane Wade, LeBron James, Chris Bosh, Carlos Arroyo, Juwan Howard, Jamaal Magloire, Joel Anthony, James Jones, Mike Miller, Zydrunas Ilgauskas, Udonis Haslem, Dexter Pittman, Jarvis Varnado, and Desean Butler.
Key Losses: Jermaine O'Neal, Quentin Richardson, Michael Beasley, and Daequan Cook.
There isn't much to say about the Miami Heat that hasn't already been mentioned, but no other team could have had a more successful off season than the Miami Heat. They managed to lock-up the top three free agents to discounted deals and they also surrounded them with a quality supporting cast.
They probably overpaid Joel Anthony at a little more than $3 million per year, but nothing can take away from the coup the Heat pulled off by not only re-signing their own superstar in Dwyane Wade, but also stealing away Toronto's star in Chris Bosh and the NBA's star in LeBron James.
The Heat managed to sign three players in the middle of their primes and surround them with a plethora of big men, three-point shooters, and defensive stoppers. The idea of this happening at the beginning of free agency was a nice thought for Miami fans, but the fact that it happened is a dream come to life.
Wade no longer has to suffer with Michael Beasley as his number two guy, he can look at LeBron James and Chris Bosh for help now and this time he'll get the help that he's been looking for since Shaquille O'Neal was traded away.
The picture still scares me.
Grade: A+
Milwaukee Bucks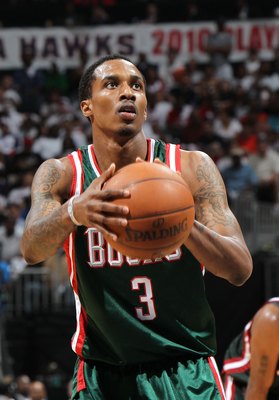 Key Additions and Re-Signings: Corey Maggette, Jon Brockman, Drew Gooden, John Salmons, Keyon Dooling, Larry Sanders, Darington Hobson, and Tiny Gallon
Key Losses: Charlie Bell, Dan Gadzuric, Darnell Jackson, Royal Ivey, Luke Ridnour, and Kurt Thomas.
The Milwaukee Bucks knew they had a lot to do this off season to keep up with the rest of the Eastern Conference and sure enough they did plenty to remain as a postseason threat. They surprised the NBA world last year with a strong 46 win season and could have easily made it to the second round if not for a number of detrimental injuries to their core players.
With Andrew Bogut back in the lineup though, the Bucks are going to have no struggle winning 40 plus games again in the weak Central Division. Trading for the multi-dimensional Corey Maggette will be big for a team that formerly had Carlos Delfino and Jerry Stackhouse carry the load at small forward. Maggette has averaged 17 points and five rebounds over his 11-year career.
Re-signing John Salmons to only $8 million per year freed up enough room to sign Keyon Dooling as the back-up point guard and Drew Gooden as a strong power forward to play alongside Bogut in the front court.
The Bucks have a lot to look forward to and even have a chance at a division title if they play their cards right, but they'll be in heavy competition with a Chicago Bulls team who are also hungry for a division title that has eluded them for so long.
Grade: B+
Minnesota Timberwolves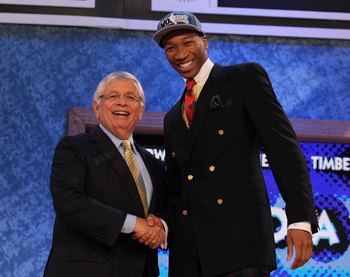 Key Additions and Re-Signings: Michael Beasley, Sebastian Telfair, Martell Webster, Delonte West, Darko Milicic, Luke Ridnour, Wesley Johnson, Lazar Hayward, Nemanja Bjelica, Paulao Prestes, and Nikola Pekovic.
Key Losses: Ryan Hollins, Al Jefferson, and Ramon Sessions.
It seems that the Minnesota Timberwolves can never get it right. Year in and year out, you want to believe the Timberwolves can make some moves and become a Western Conference threat again. This is not going to be one of those years. Sadly, it's going to be another year of obscurity for Minnesota.
Giving up your best player isn't a positive, it never was and never will be.
They gave $20 million to Darko Milicic and still have the youngest team in the NBA by far with second year player Jonny Flynn set to start at point guard, Corey Brewer at shooting guard, rookie Wesley Johnson at small forward, Kevin Love at power forward, and Darko to take the starting center role again.
The T'Wolves managed to get a decent sixth man in Michael Beasley who has shown flashes of brilliance in his two years with the Miami Heat, but could come as a liability if he continues making bad decisions on and off the court.
Wesley Johnson has the ability and talent to become a dangerous small forward, but being forced to be the immediate leader could be too much for the multi-dimensional threat out of Syracuse. He'll need to learn to create his own shots if he ever wants to thrive in the NBA and with a team like Minnesota, he's going to need to learn quickly.
Grade: C
New Jersey Nets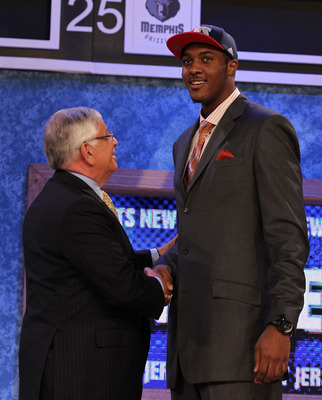 Key Additions and Re-Signings: Anthony Morrow, Jordan Farmar, Travis Outlaw, Johan Petro, Derrick Favors, and Damion James.
Key Losses: Tony Battie and Keyon Dooling.
This is not the same New Jersey Nets team that won 12 games last year. This is a completely new look team with a new owner, new coach, new lineup, and most importantly, a new philosophy.
The Nets did the smart thing over the off season by surrounding their core of Devin Harris and Brook Lopez with quality players from around the league and the draft. Trading for Anthony Morrow could be the steal of the off season considering he's making only $4 million per year to possibly shoot over 40% from beyond the arc.
Travis Outlaw and Derrick Favors add athletic ability to a Nets team that needs it and each player will only help the team in a positive light. Favors was taken third out of Georgia Tech and is known for his athletic ability and astounding rebounding numbers while in college for someone his size.
They also solidified their bench by instilling Jordan Farmer and Johan Petro as quality back-up's to Lopez and Harris. The Nets could be in postseason talk late in the season and they can thank their off season acquisitions for that.
Grade: B+
New Orleans Hornets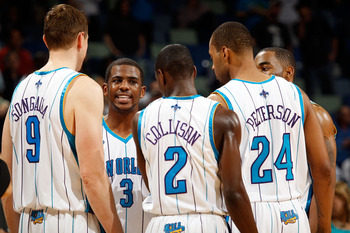 Key Additions and Re-Signings: Aaron Gray, Craig Brackins, and Quincy Pondexter.
Key Losses: Morris Peterson.
The New Orleans Hornets have not made many moves, but they have been the center of attention over the past few weeks. Their all-star in Chris Paul has been at the center of trade rumors for a few weeks now and the Hornets can absolutely not afford to lose him at this moment.
Even though Darren Collison has proved himself to be a quality player in the league, he is nowhere near the player Chris Paul is. Paul has established himself as arguably the top point guard in this league, but has reason to leave because of the team's inability to surround him with talent outside of David West.
Players such as Emeka Okafor and Aaron Gray aren't going to get the job done for CP3 who clearly wants to win. If he truly wants to win then he's probably going to take his time to a team that's ready to win now, instead of whenever New Orleans can give him another option.
Grade: D
New York Knicks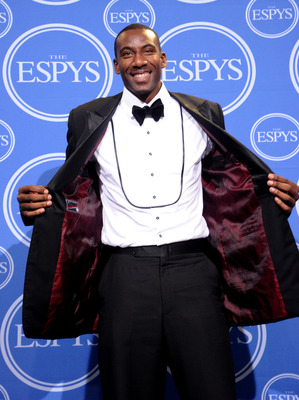 Key Additions and Re-Signings: Amare Stoudemire, Ronny Turiaf, Anthony Randolph, Kelenna Azubuike, Raymond Felton, Timofey Mozgov, Andy Rautins, Landry Fields, and Jerome Jordan.
Key Losses: David Lee, Chris Duhon, Al Harrington, and Sergio Rodriguez.
The New York Knicks had been banking and tanking on LeBron James for the past three years. They got a solid consolation prize in Amare Stoudemire who they thought could have possibly attracted James to come join him in New York, but he decided to 'take his talents to South Beach' instead.
So essentially the Knicks are the same team with a better big man and a solid point guard for once. The additions of Randolph, Turiaf, and Azubuike are nice, but the Knicks aren't going to be the immediate championship favorites that they were hoping to be.
They are at the center of trade rumors surrounding Carmelo Anthony and Chris Paul and the possibility of having a big three of their own, but they really shouldn't bank on another future deal like they did with LeBron. They need to live in the moment and play with the talent they have now.
They could still make a run at the postseason, but they're going to have to wait a little longer for a championship run.
Grade: C+
Oklahoma City Thunder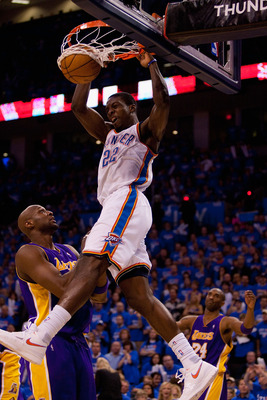 Key Additions and Re-Signings: Daequan Cook, Morris Peterson, Royal Ivey, Cole Aldrich, Tibor Pleiss, Latavious Williams, and Ryan Reid.
Key Losses: None.
For a young team, the Oklahoma City Thunder are playing like seasoned veterans hell bent on winning a championship. In reality though, it's only been two years in Oklahoma City and Kevin Durant is only 21 years old and is prepared for an MVP in the near future.
By winning 50 games last season, the Thunder had the biggest turn around of any other NBA team. They secured an eighth seed and went six games with the eventual champion Los Angeles Lakers.They made sure there would be no decline this year and pulled off a number of off season moves.
Daequan Cook could greatly impact the team as a three-point threat if he can regain the form he once had before he won the three-point shoot out two years ago. Morris Peterson adds hard nosed defense coming off the bench which is big for a team that has it's occasional struggles on defense.
Cole Aldrich in the middle could come soon since Nenad Krstic sticks out like a sore thumb in the Thunder's young and powerful lineup. Aldrich is a big body who impressed at the University of Kansas as a quality rebounder and shot-blocker.
This young team has great expectations and they only made themselves better over the off season.
Grade: B+
Orlando Magic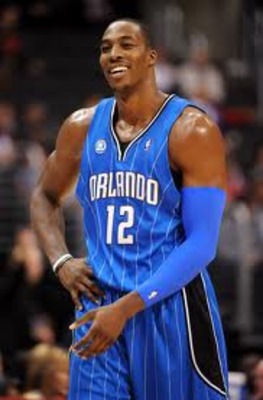 Key Additions and Re-Signings: Chris Duhon, J.J. Reddick, Quentin Richardson, Daniel Orton, and Stanley Robinson.
Key Losses: Matt Barnes.
The Orlando Magic like shooting three's and it's obvious by their off season signings that they will continue to shoot a lot of three's.
While the Magic didn't make many moves, they managed to maintain themselves as an Eastern Conference power by keeping and adding more threats to their already volatile roster. Signings Richardson to $7.5 million over three years was a steal, but giving J.J. Reddick $19 million over three years is ludicrous.
Reddick emerged as a three-point threat last season, but no decent bench player should be making over $6 million per year to average seven points per game. Especially for a team that already has so many three-point shooters, the Magic really could have afforded to lose Reddick.
Daniel Orton is an interesting touch to a team stacked on center's as well. Orton is a big body who can clog up the paint much like Dwight Howard, but will need to lose a few pounds if he wants to become a legitimate threat in the paint as a scorer and shot-blocker.
Grade: B-
Philadelphia 76ers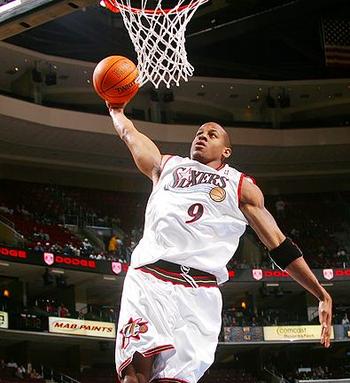 Key Additions and Re-Signings: Spencer Hawes, Andres Nocioni, Tony Battie, and Evan Turner.
Key Losses: Samuel Dalembert.
For a team that needed to keep up with the rest of the Atlantic Division, aside from Toronto, the Philadelphia 76ers didn't do much to surround Andre Iguodala with talent. Aside from picking up Evan Turner in the draft, the 76ers remained stagnant and appear to be content with being a 30 win team.
Evan Turner was the NCAA player of the year last season and deserved it thanks to unbelievable range and a knack for scoring from just about anywhere on the court. Being a 6'7"shooting guards also adds value to a player who looks NBA ready and is set to be the 76ers starting shooting guard next season.
Philadelphia was finally able to rid themselves of Samuel Dalembert, but receiving Spencer Hawes and Andres Nocioni in return isn't going to make the team any better than it already was. The 76ers are going to have to pull a number of moves if they want to get any better and most importantly, keep Andre Iguodala on the team.
Grade: C+
Phoenix Suns
Key Additions and Re-Signings: Hedo Turkoglu, Josh Childress, Hakim Warrick, Channing Frye, Gani Lawal, and Dwayne Collins.
Key Losses: Amare Stoudemire, Leandro Barbosa, and Dwayne Jones.
They still have Steve Nash and they managed to sign another three-point threat in Hedo Turkoglu, but it's going to be very tough for Phoenix to adjust to losing their leading scorer and force in the middle in Amare Stoudemire.
Nash and Stoudemire had become the dynamic duo of the NBA and now the Phoenix Suns must find another scorer in the middle. Stoudemire was valuable to the team in more ways than one because he was able to attract attention away from the plethora of three-point shooters the Suns have. Now, Phoenix has no threat in the middle aside from Robin Lopez.
No, Robin Lopez is not a suitable replacement for Amare Stoudemire.
Phoenix could see a number of problems arise due to having no inside threat and they'll have to mainly rely on Steve Nash's ability to get three-point shooters open if they want to remain a Western Conference power.
Grade: C
Portland Trail Blazers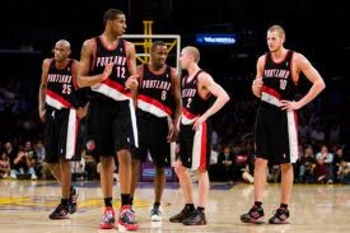 Key Additions and Re-Signings: Wesley Matthews, Luke Babbitt, Elliot Williams, and Armon Johnson.
Key Losses: Juwan Howard and Martell Webster.
They gave a second-year player that averaged nine points and two rebounds in his rookie season $33 million over the next five years. Enough said.
Greg Oden has had another year to heal from his various injuries and hopefully for the Portland Trail Blazers they can benefit from Oden and not look foolish in taking the literal reincarnation of Sam Bowie. He has the potential and talent to average 20 and 10 while blocking three shots per game, but he'll need to refrain from getting hurt if Portland wants to get everything they can out of Oden.
$33 million over 5 years for Wesley Matthews? What were they smoking in Portland?
Grade: D
Sacramento Kings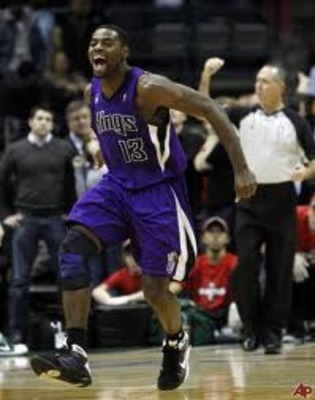 Key Additions and Re-Signings: Samuel Dalembert, Darnell Jackson, Demarcus Cousins, and Hassan Whiteside.
Key Losses: Dominic McGuire, Spencer Hawes, Andres Nocioni, and Jon Brockman.
As I stated in my previous article regarding sleeper teams, there might be none bigger than the Sacramento Kings who have the reigning Rookie of the Year in Tyreke Evans and this year's possible Rookie of the Year in Demarcus Cousins.
Cousins is a huge body who has the potential to be a high scorer, rebounder, and shot blocker if he can transition his game into the NBA. He has the size to become a force in the middle and with Tyreke Evans as his point guard, he should have no problem adjusting into the Kings system.
Hassan Whiteside is another potential game changer with his ability to block shots. He led the college ranks last season with over five blocks per game and will be used on the Kings mostly as a defensive option and not much more.
A front court of Samuel Dalembert and Demarcus Cousins won't probably last for long if Whiteside impresses enough to become the starter, but Sacramento has made some very wise investments over the off season and using the draft as their number one supplier.
Losing Spencer Hawes and Andres Nocioni only adds to how good this off season has been to the Kings.
Grade: A-
San Antonio Spurs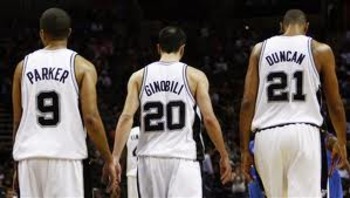 Key Additions and Re-Signings: Matt Bonner, Richard Jefferson, Gary Neal, Tiago Splitter, James Anderson, and Ryan Richards.
Key Losses: Ian Mahinimi
Richard Jefferson averaged 12 points and four rebounds in his first season with the San Antonio Spurs last year. A seven point drop from his previous season with Milwaukee. He was set to become a free agent this summer and with not too many teams biting on the 30 year old, the Spurs jumped on him and gave him $39 million over the next four years.
This from the Spurs? Have the executives finally made a bad decision after 15 years of making the right moves?
It looks like it because Richard Jefferson does not deserve nearly $10 million per year to average 12 points and four rebounds. The Spurs are a team that are aging very quickly with Tim Duncan showing his age and Manu Ginobili's injuries healing not as fast as they should be.
The Spurs might only have a few more years to make another championship run with the core they have now and giving Jefferson $10 million per year isn't helping them sign any young talent in the near future.
Tiago Splitter and James Anderson are wise investments for the Spurs, but the chances of finding another Tim Duncan are slim to none.
At least they got Matt Bonner for another four years.
Grade: C-
Toronto Raptors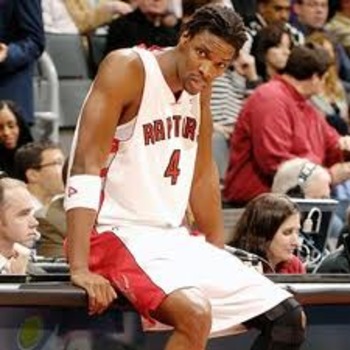 Key Additions and Re-Signings: Leandro Barbosa, Dwayne Jones, Linas Kleiza, Amir Johnson, Ed Davis, Soloman Alabi.
Key Losses: Chris Bosh and Hedo Turkoglu.
Needless to say, the Toronto Raptors have had a tough summer. They lost their superstar in Chris Bosh and then traded away one of their better players in Hedo Turkoglu for a decent role player and a bench warmer.
Basketball is going to tough for Canada for the next few seasons as they look at Andrea Bargnani and DeMar DeRozan to be their main scoring options. They should also get everything they can out of Amir Johnson since they just gave him $34 million over the next five years.
Johnson averaged six points and five rebounds last season and now makes $6.5 million a year. He'll be replacing Chris Bosh at the power forward spot next year and no matter how much you over pay him, he's still not going to be Chris Bosh.
Grade: F+
Utah Jazz
Key Additions and Re-Signings: Al Jefferson, Raja Bell, Gordon Hayward, and Jeremy Evans.
Key Losses: Carlos Boozer, Kyle Korver, and Wesley Matthews.
They lost their leading scorer in Carlos Boozer. They lost one of their three-point shooters in Kyle Korver and they lost one of their up and coming stars in Wesley Matthews. Yet, the Jazz still had a good summer. How you ask?
They managed to replace Boozer with former Timberwolves forward/center Al Jefferson who has emerged as a premier power forward after averaging 20 points and 10 rebounds for the past three seasons with Minnesota. He has the potential to replace Carlos and with Derron Williams as his running mate, he'll have no problem playing good ol' fashioned Utah Jazz basketball.
Raja Bell is a great defensive stopper and with players such as Kobe Bryant and Brandon Roy to defend, Bell is going to have his hands full as the Jazz's biggest defensive option.
Gordon Hayward has the potential to become a superior three-point shooter in this league and could thrive with the Jazz who have had a number of three-point shooters are hoping that Hayward could be Korver's replacement and then some.
Grade: B
Washington Wizards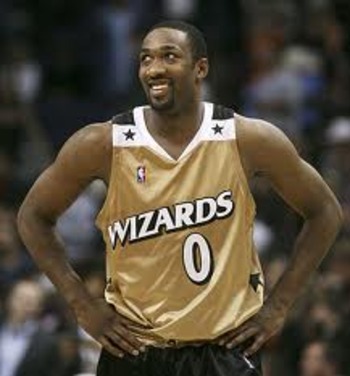 Key Additions and Re-Signings: Kirk Hinrich, Hilton Armstrong, John Wall, Kevin Seraphin, Trevor Booker, and Hamady N'Diaye.
Key Losses: Randy Foye, Shaun Livingston, and Mike Miller.
The Washington Wizards will be the team to watch for this upcoming season now that they not only have the number one pick in John Wall on the roster, but that they also have Gilbert Arenas returning from his various injuries and off-court troubles.
If Arenas can become the player he once was this season, then the Wizards could see themselves in the playoff race as a potential seventh or eighth seed. The problem for Washington though is that Gilbert has only played a little more than 60 games for the past three seasons and will be a completely different player when he first steps onto the court.
John Wall as the team's starting point guard will allow Gilbert to become more of a scorer than ever and with JaVale McGee impressing the Wizards more and more each day, this team could be one of the more surprising sleepers in the upcoming 2010-'11 season.
Grade: B
What's to come.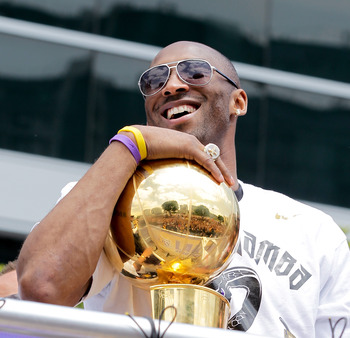 Check back in a few days when I begin another strenuous month with my 30 team previews in 30 days starting with the Atlanta Hawks August 1st.
Keep Reading