2010 NFL Predictions: Five Musts For Sam Bradford and St. Louis Rams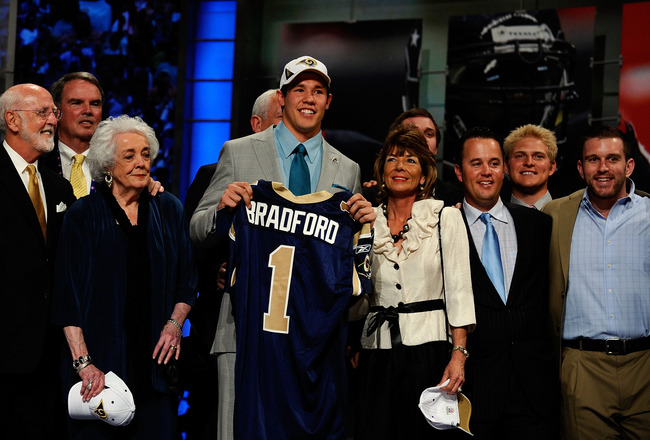 The St. Louis Rams were the undisputed worst team in the NFL in 2009. The fact that they won even one game is something of a miracle.
After a rest and a promising draft, the Rams look to make 2010 a year of improvement (or at least less embarrassment).
To achieve said advancement, the Rams must complete a number of tasks—namely, win some football games.
The following is an analysis of the specific issues with which the Rams will have to deal in their potential run out of last place.
Sign Sam Bradford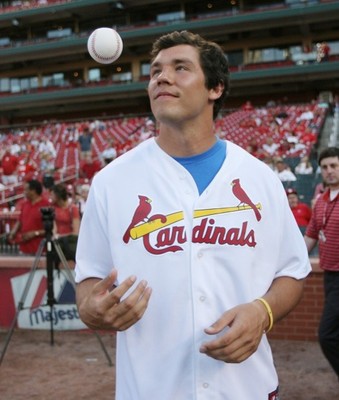 "Oh yeah, we should probably sign that guy from Oklahoma."
The Rams have recently been a little preoccupied with the idea of picking up veteran wide receiver Terrell Owens. But now that the T.O. ship has sailed (away), the Rams' front office needs to focus on signing its top draft pick: Sam Bradford.
Quarterback Marc Bulger will no longer throw for the Rams, and backup QB A.J. Feeley is definitely not the guy who will lift the struggling St. Louis franchise from its losing lull.
The Rams need a young image of future prosperity to lead their offense, regardless of whether or not he is ready to make a huge impact on the NFL.
Heisman Trophy winner Sam Bradford fits this bill: He's young, and he knows what its like to win.
Bradford needs to start.
Finish a Drive in the Red Zone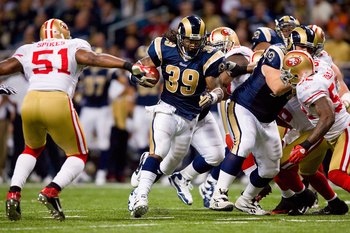 The Rams proved they could get to the red zone in 2009, but they rarely proved they could get to the end zone.
This year, the one-win team needs to score more than one or two touchdowns each game if it wants to ever contend for the playoffs again.
To complete this task, the Rams need a playmaker to step up. With an offense that displays a handful of rookies and former backups, the team will likely make Bradford this person.
Stephen Jackson is an Pro-Bowl running back, but he's coming off of back surgery.
The Rams' young receivers should look to catch short, effective passes from Bradford, as opposing teams' defenses will likely cover Stephen Jackson well.
Pull an Upset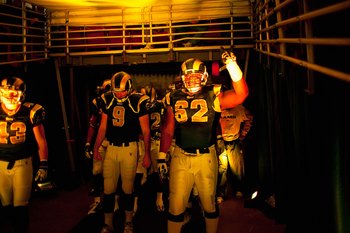 Almost any win can be called an upset for the Rams in 2010. After all, the team only beat the Detroit Lions in 2009.
Although they should not expect to win many games in 2010, the Rams should at least hope to win more than one.
The 2010 schedule is a little bit lighter—it features matchups against the Cleveland Browns, Oakland Raiders, Washington Redskins, Kansas City Chiefs, and of course, the Detroit Lions.
The Rams can beat the Lions again, yes. They should also be able to beat one of the other teams mentioned.
Give Sam Bradford Some Time to Breathe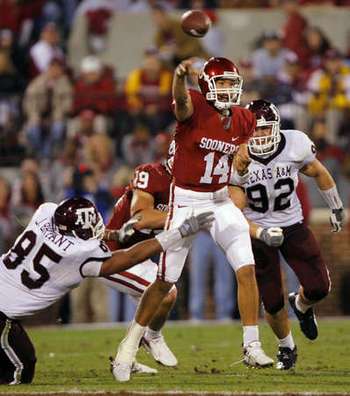 The Rams' offensive line is young. Youth in the pocket is already scary enough—youth protecting the pocket is just terrifying.
St. Louis' offensive tackles include second-year player Jason Smith and rookie Rodger Saffold. If the two can perform well in 2010, then maybe so can Bradford.
If Bradford performs well, the Rams have hope. If they Rams have hope, they grow. If they grow...
You get the idea.
Defend, Fool!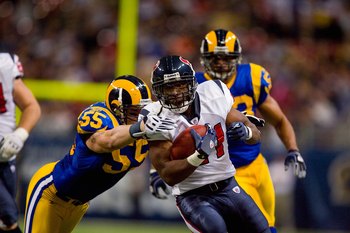 The Rams' defense is just as unreliable as its offense.
Good news: It's getting younger.
Defensive tackles Clifton Ryan and Darrell Scott are young guys who are probably underrated. Linebacker James Laurinaitis is good, but could be better. At any rate, he's 23. There's time.
The Rams can't get any worse. They need playmakers and any of the above guys could possibly step up.
The transition from terrible to not terrible will be a process of baby steps.
A few gnarly tackles would certainly be steps in the right direction.
Keep Reading

St Louis Rams: Like this team?