College Football's Top 10 Overachievers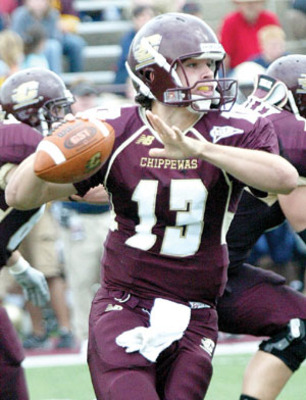 When the media bands Alabama, or Florida, or Texas, or USC as having the "top recruiting class of the year," it's not a shock when those teams enjoy 10-win seasons, win conference championships, and are perennial favorites to play in a BCS bowl at year's end.
But there are other schools listed far down the recruiting class ranks that seem to defy the predictions.
These teams typically never sign an ESPNU 150 recruit. They aren't high on the list of potential schools for the blue chip players. Five stars usually has more to do with availability of restrooms at the stadium rather than recruit ratings.
There schools (for the most part) don't have a realistic shot at a BCS title, and have only a slightly better shot at playing in any major January bowl games.
Yet, despite their seemingly lackluster recruiting classes, these schools have found a way to do more with less.
Here are the Top 10 Overachievers in college football.
10. Buffalo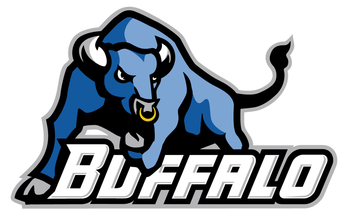 We'll start in the Mid-America Conference with Buffalo Bulls.
Wait. There's a second FBS school in the state of New York? Shockingly, yes.
What's even more amazing is the fact that UB is a relatively young program (of sorts). While Buffalo first fielded a team in 1894, it has been on hiatus three times since (1903-1915, 1943-1945, and 1971-1976). The current era began in 1977 as a Division III program. UB skipped over Division II (a move that would be impossible with today's NCAA regulations), and began scholarship football as a Division I-AA school in 1993. Buffalo joined the MAC in 1999, thus completing its return to the top football division.
While Buffalo has had some difficulties in its return to the FBS, including five two-or-fewer-win seasons, the past three years have seen a marked improvement, including a 2009 trip to the International Bowl (following the 2008 season). That season also saw Buffalo capture its first MAC championship after beating then 12-0 Ball State in the MAC title game, 42-24.
UB suffered through an injury-plagued season, but still managed five wins before head coach Turner Gill left for Kansas.
Jeff Quinn takes over at Buffalo for 2010. Quinn has spent the last 21 years as an assistant coach to Brian Kelly at Grand Valley State, Central Michigan, and Cincinnati. Quinn coached Cincinnati in the 2010 Sugar Bowl as well as Central Michigan in the 2006 Motor City Bowl—his only games as a head coach. Most notably, Quinn was the offensive coordinator at GVSU, CMU, and Cincy—Kelly teams known for their high offensive output. He was also a finalist for the 2009 Broyles Award (top assistant coach).
If Quinn can bring some of his offensive genius to Buffalo, I expect Buffalo will continue to defy post-signing day expectations and continue their upward climb in the MAC East.
9. Northern Illinois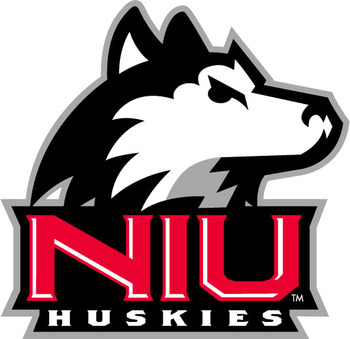 Another MAC team—this time from the West Division—that seems to achieve more than its recruiting ranking should allow is the Northern Illinois Huskies.
Since 2004, the Huskies have enjoyed four trips to bowl games—a decent number considering the MAC's lack of bowl game tie-ins.
The Huskies have made trips to the 2004 Silicon Valley Classic, the 2006 Poinsettia Bowl, the 2008 Independence Bowl, and the 2009 International Bowl.
Head Coach Jerry Kill has led the Huskies to two consecutive bowl games in his first two years as head coach at NIU. He also improved on his 6-7 2008 finish to a decent 7-5 in 2009.
If Kill can continue to make improvements at NIU, the Huskies may be poised to challenge Central Michigan for MAC West supremacy (CMU has won three of the last four MAC Championships).
8. Nevada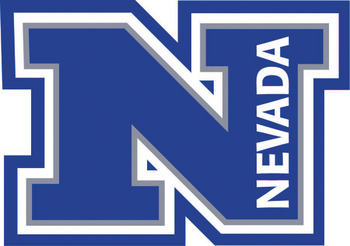 Let's break up the MAC love-fest with a team from out West, shall we?
One team that never gains much attention in the off season is the University of Nevada-Reno. Nestled between recruiting dynamos the Pac-10 and Big 12, Nevada—like many teams in the WAC and MWC—have been forced to fight over the table scraps.
That's not to say that every once is a great while, a prime piece of football recruiting meat will fall to these programs, but it's not often. Nevada, however, seems to be doing just fine without all of the juicy morsels that the BCS conferences gobble up (not forgetting Utah, Boise State, and TCU, as well).
The Wolfpack have a healthy little bowl streak working for them in Reno. While the WAC has been dominated by Boise State as of late, Nevada has itself been to five straight bowl games.
That's pretty impressive for a program that has yet to field one single consensus All-American.
Although Nevada has posted a 1-4 record in those five bowl games, it shows that Nevada is capable of putting together consistently winning seasons. In fact, Nevada's record over that same span is a collective 38-26. While that's not "blow 'em out of the water" fantastic, it is better than some of the big-name, bug-recruiting programs in the nation.
7. Temple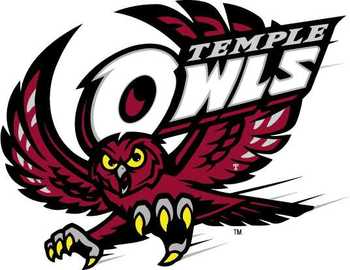 This list is beginning to sound like a MAC-lover's dream.
Temple's 2009 season was one of the best the program has had in the modern era of college football. Only twice before has temple reached the nine-win plateau (1973, 9-1; 1979, 10-2).
Temple's 2008 season ended with a 5-7 mark. That type of season would disappoint many fans, but for Temple, it's actually far better than the Owls normally fare.
Prior to 2008, the last time Temple had five or more wins was 1990's 7-4 season... Then back to 1984's 6-5 season. Suffice it to say Temple is not the bastion of winning.
In 2009, however, Temple overcame pretty much everyone's expectations en route to a 9-4 finish. That mark is even more encouraging to Owls fans considering Temple started off 0-2, including a loss to FCS Villnova. Yes, it's true that 'Nova eventually went on to win the FCS National Championship, it's still a loss to an FCS team, and I'm sure everyone at Temple was hunkering down for another lack-luster season.
When MAC play started, the Owls seemed a different team. The Owls blew past defending MAC Champion Buffalo, and put together nine-straight wins until the regular season finale against Ohio (giving Ohio the MAC-East title). Last season was also the Owls first bowl trip since the 1979 Garden State Bowl.
As surprising as Temple's success was to the college football world, it was probably just as surprising to Temple. It can't be an easy job to recruit players to a school that averages about four wins per season. Consequently, Temple always ranked in bottom quarter of FBS recruiting classes.
But 2009 showed that you don't always need to fill your roster with marquee names to win games.
6. South Florida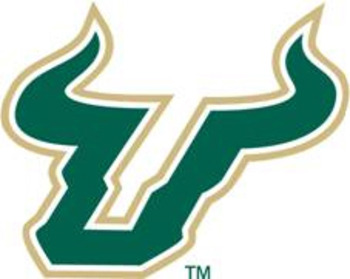 South Florida may be one of the more surprising teams from an overall standpoint of the last four or five years.
USF started its football program in 1997. That's a young program, and not just in the FBS world. That's a young program in any division of college football.
USF won its first-ever football game by scheduling a Kentucky Wesleyan team that is so bad, it's best season over the past ten years included four wins. Four wins in Division II. Not exactly a power team. But what that 80-3 victory did for USF was establish a winning tradition in Tampa.
USF made a quick jump to the FBS only a few years after starting the program, and by 2003 had joined C-USA (and won seven games, too). By 2005, USF was playing in bowl games. I doubt even in the wildest dreams of the USF football creators did they envision their new FCS program in 1997 playing in FBS bowl games less than a decade later.
The recruiting class rankers certainly didn't predict that.
The Bulls have remained bowl-eligible ever since that 2005 bowl debut. That's pretty impressive given the fact that USF hangs around in the mid-60's in terms of recruiting class rankings.
On top of that, USF is nestled smack dab in the middle of ACC/SEC recruiting heaven. It's no secret that the Sunshine State is bloated with potential college talent, and bloated with FBS teams. When Florida, Florida State, and Miami come calling, recruits flock. Schools like USF, FAU, and FIU are left to fend for the leftovers.
Those "leftovers" have done pretty well at USF.
5. Cincinnati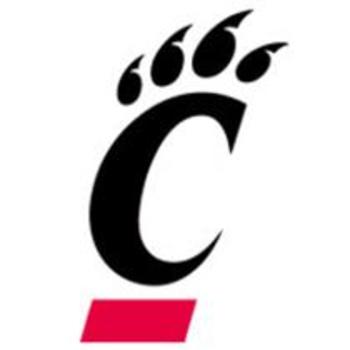 This one might be difficult for some to understand, but look at it this way: Cincinnati doesn't make headlines with their recruiting classes.
Heck, even Yahoo!/Rivals.com ranks Cincinnati's 2010 class as 59th. That's not good. Sure, there are just as many teams behind them as in front, but when you're talking about a two-time BCS bowl berth team, that's pretty impressive.
I may very well be proved wrong on this point come December, but I believe that the success of the Bearcats over the past couple of years is due to Brian Kelly.
Kelly took a group of average players and molded them into a well-oiled offensive juggernaut. Most Cincy players were not highly-touted prep stars with their choice of top name schools to attend. In fact, football in the state of Ohio basically means one thing: Columbus.
If you're a high school player in Ohio and your college goal is something other than playing at Ohio State, there's either something wrong with you or you know that you don't have the stuff to make it as a Buckeye.
What Brian Kelly did was turn Cincinnati from an afterthought in the Ohio football world (and even on its own campus) into the best football program in the state of Ohio over the past two seasons.
I know Brian Kelly is reviled by the Bearcat faithful right now, but after what BK did for the program, long-term, their tune may change.
Now, come December, Cincinnati may have completely imploded, the Bearcat magic exhausted, and Cincinnati may be back to its old losing ways (in which case, my theory will have been proven). Of course, the opposite may be true (in which case, my theory was dead wrong). Either way, it's clear that over the past three or four seasons, Cincinnati has done more with less than most teams around the country.
4. United States Naval Academy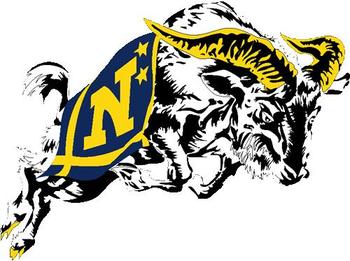 In a nod to my soon-to-be brother-in-law (USNA class of 2009), I'm including Navy in this list.
I ruffled a few feathers when I listed Army in a previous rankings list a couple of months ago, so hopefully this will smooth things over.
In all honesty, though, Navy is truly an enigma in the FBS world.
Navy's recruiting class ranks (rightfully) somewhere between 90 and 120 in any given year (2010's class ranks 111th according to Rivals.com).
In reality, Navy (along with Army and Air Force) really could have gone the way of the US Coast Guard Academy, and play Division III athletics. After all, not a single athlete at any of these academies is there to play a sport. Not a single one gets a dime of athletic scholarship money (after all, we the taxpayers pay for their education because we, the taxpayers, reap the benefits for their many years of brave service to our nation).
Recruiting isn't the easiest task in the world, either. Let's pretend you're the coach at Navy. You want Player X to be your next quarterback. He's big, strong, fast, and smart. He'd fit in great with your offensive scheme. So go get him, right?
Not so fast. First, he has to be eligible for military service. Next, you'd have to get a Congressman or Senator (or the President or Vice President) to appoint him to the academy. You don't just "get in" to the Naval Academy. And even if you get all of that done, you have to convince Player X to not only attend the Naval Academy, but to then give up at least five years of his life after that to serve in the Navy or Marine Corps, and give up any chance of playing the NFL, at least until his term of service was over.
That's a tough sell for a kid who lives and breathes football.
The fact that Navy finds its recruiting rankings in the 90-120 range isn't a surprise. The fact that they're successful, is.
Navy hasn't really had a bad season since 2002's 2-10 debacle. Navy has been to a bowl game every year since 2002 (and has even managed to negotiate a bowl tie-in—quite a feat for an independent not named Notre Dame).
Navy hasn't lost to Army since 2001. Navy has beaten Notre Dame two of the last three years.
Navy is, top to bottom, impressive when you consider the recruiting non-starter the coaches deal with and their resulting basement-bottom recruiting class rankings.
3. Central Michigan
Back to the MAC.
I may really have to rethink my belief that the MAC is perhaps the worst conference in the nation.
Or perhaps it is that belief that has led to the listing of so many MAC schools on this list.
Either way, the Chippewas of Central Michigan have had a pretty impressive last few years.
A good deal of that success has revolved around two people (Cincinnati fans, take note). First, Brian Kelly was hired by CMU for the 2004 season after winning a pair of Division II National Championships at in-state Division II power Grand Valley State.
Brian Kelly turned a perennial MAC cellar-dweller into the toast of the MAC-West in just a few short seasons.
But Kelly's lasting impact (and here, Bearcat fans, is where you take solace) was the recruiting of a young 6'3", 238-pound quarterback named Dan LeFevour. Even after Kelly had left the Chips, LeFevour remained a relatively unknown young recruit of Kelly's.
By his senior season, LeFevour was named as a Heisman candidate, and received 13 points in balloting. A small number, granted, compared to Heisman winner Mark Ingram's 1304 points, but the fact that a MAC player was even mentioned in the same sentence as "Heisman" is impressive.
Since 2006, CMU's 38-17 record (including 2-2 in bowl games), combined with LeFevour's accomplishments and the Chip's abysmal recruiting rankings get them a high place on this list.
2. Tulsa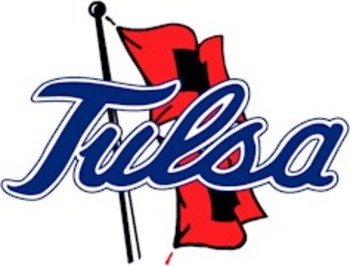 Tulsa ranks 74th on the most recent Rivals.com ranking.
That's about what I'd expect from a school in Oklahoma that doesn't have the word "Oklahoma" in its name.
The Golden Hurricane have the same disadvantage most smaller programs have in football-crazed states. In order to get those top recruits, you have to out-recruit the big, BCS-contending programs next door.
Not an easy task, and most fail.
But like the other small programs on this list, what Tulsa lacks in recruiting prominence, they make up for in their win-loss record.
Granted, 2009 was a disappointment for Tulsa, going 5-7.
But even with 2009, Tulsa is a combined 43-23 over the past five seasons (including a 3-1 bowl record).
The 2010 season will either see Tulsa's return to its winning ways despite its low recruiting rankings, or it very well could signal the start of another era of lack-luster performances from the Golden Hurricane (see 1992-2002).
1. Southern Mississippi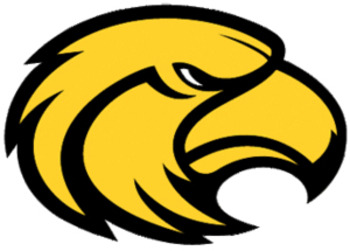 Southern Mississippi is perhaps the one school that has for the longest time consistently defied the recruiting "experts."
USM's 2010 recruiting class ranks 53rd according to Rivals.com, and again, it's no surprise why. Southern Miss is right smack dab in the middle of SEC country.
Since the SEC is so convinced of its own superiority, I'm sure it's not hard to imprint that Narcissistic Personality Disorder on the young recruits they covet.
Is it any wonder that the Golden Eagles are relegated to a "back-up choice" for many recruits?
Yet, Southern Miss has not had a losing season since 1993's 3-7-1 season! (It should be noted that one of the three wins was a forfeit win against Alabama awarded in 1995 due to the Antonio Langham scandal at Alabama).

That's down-right amazing.
Sure, USM isn't blowing anyone out of the water with their greatness and BCS-busting ability, but they are one thing if nothing else: consistently good. Not great, but consistently good. Over their current winning span, USM has traveled to 12 bowl games going 7-5.
With that type of consistent winning with less-than-stellar recruiting, the University of Southern Mississippi gets the top ranking for overachieving.
Keep Reading