25 Hottest Lingerie Football League Campers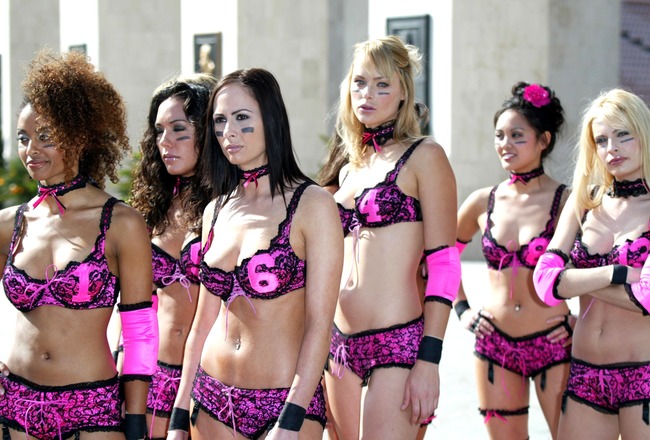 It is that time of year again. It is football season, ladies and gentleman.
Okay, well, not exactly. But it is time for NFL training camps, and what better way to celebrate than to focus on the Lingerie Football League instead?
The LFL was started for one reason: to allow men the chance to check out hot babes in lingerie playing full contact football.
That is it, plain and simple. The LFL is eye candy for any football fan, women included. It is there for us to look at the beautiful women tackling each other while running around half naked.
The idea is brilliant, and I am surprised it has taken so long for this sport to become a reality.
In honor of the NFL's upcoming 2010 season, I present to you the hottest ladies in the LFL.
Enjoy!
25. Monique Gaxiola - Los Angeles Temptation
Monique Gaxiola has a story that everyone should know. She is the youngest of five children, four of them boys, and always wanted to play sports. She eventually started to play soccer and helped USC win the 2007 national championship.
But after a tear in her MCL, she had to stop and take time to recover. She worked her way back and soon found herself playing in the LFL.
Monique once said, "I believe the sky is the limit. Don't ever let anyone tell you that you can't, because you can. Take all the negative people in your life and use it as a motivational tool. That is what I have done and is the reason as to why I have been such a successful athlete. You can be just as strong as the boys as long as you work hard and are dedicated. Trust me. I've proven it!"
24. Katie Sheaffer - Seattle Mist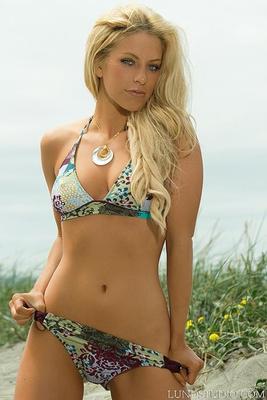 Now who says models can't play football?
Katie has been a model for a long time, but what we didn't know about her was her passion for sports and her love of football.
23. Kaley Tuning - Miami Caliente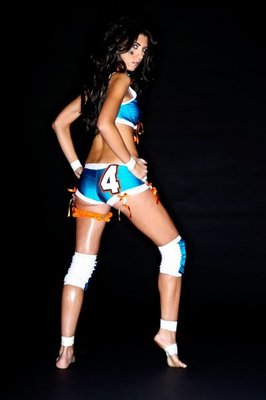 Talk about product placement.
How hard do you think it is to remember her number when it is plastered on her rear like so?
22. Lacy Shea - Tampa Breeze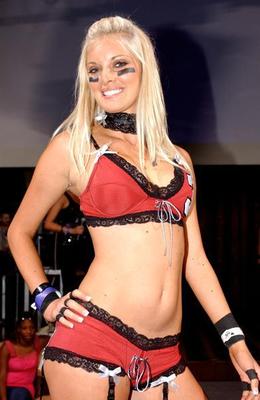 Just because she is a beautiful woman that plays for the LFL, do not for one second think that she is all looks. Lacy Shea is so much more.
When asked what her current profession was, she replied, "Currently, I am attending college finishing up my pre-medical requirements before I can go into a professional school in the field of medicine, vet-medicine, or pharmacy. It is just a thought right now, but I would love to be involved on a research team and help contribute to findings related to cures for different types of cancers. Also, I am in the process of obtaining my massage therapy license."
Lacy Shea is smarter than you.
21. Stella Vidal - Miami Caliente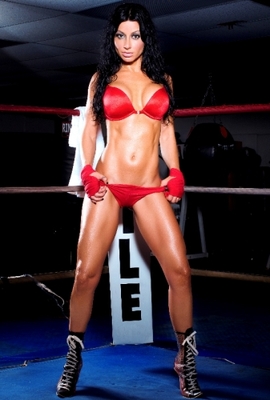 When you play for a team called the Caliente, one thing is expected of you: You must be hot.
Stella Vidal def got that memo.
20. Breanna Junea - Chicago Bliss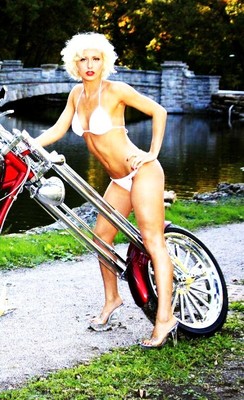 If this photo of Breanna was not enough to quench your thirst, the LFL is selling life-size cardboard cutouts of her.
That's right, guys. Try explaining that one to your girlfriend.
19. Brandyce Lee - Tampa Breeze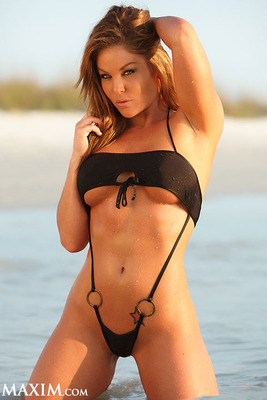 How can I say anything with a body like hers?
One word comes to mind: wow.
18. Elle Cartabiano - Chicago Bliss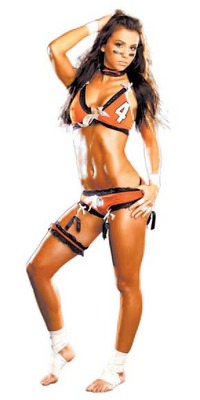 When the beautiful Elle Cartabiano is not playing football, she is enjoying some of her hobbies, which include snowboarding and UFC.
Here is a dream scenario: We do a cross promotion with the LFL and the UFC. But instead of men fighting, we just let them stay home and we get more pretty ladies in lingerie.
17. Danielle Moinet - Chicago Bliss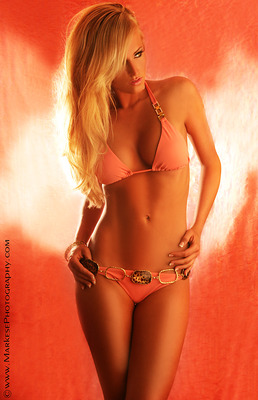 You are looking at the captain of the Chicago Bliss, the second best team in the LFL. They lost the Lingerie Bowl last season but have almost their entire team returning.
Okay, that's enough talking for now. Now go and watch the pretty lady.
16. Meg Liz Miller - Miami Caliente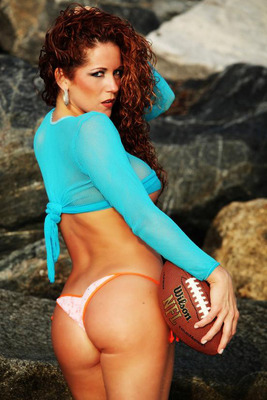 15. Kimberley Wheat - Philadelphia Passion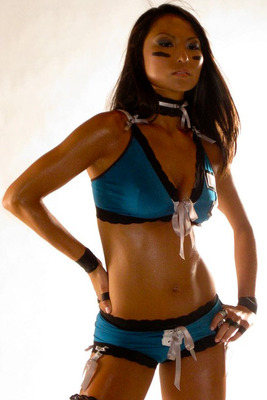 Just pretend that you played in the LFL. Imagine they allowed one man the chance to play in this league as some kind of grand prize event.
Picture yourself lining up against a babe like Kimberly. She is smoking hot, looking at you with a cute grin, making you feel like you have a chance with her following the game. You start to think about how you will approach her to say hi when, WHAM!
She knocks the ball clean out of your hand, and the ref has to help you pick up your teeth.
But since you are a guy, you still think of a way to pick her up.
14. Jenny Yukich - Denver Dream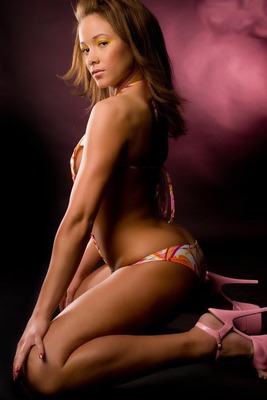 Jenny Yukich is one of my favorite players in the LFL. She is a great kicker and has mad tackling skills.
But my favorite thing about her is what she loves doing following a game. Jenny said, "I love eating ice cream in the bathtub after a long practice or a hard game."
Let the imaginations begin, gentlemen.
13. Laura Cavender - Los Angeles Temptation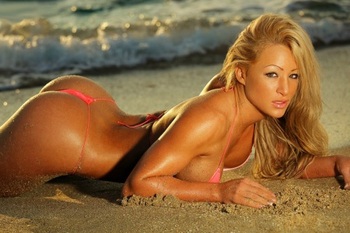 The only reason I went to try out for the LFL this season was so I could share a locker room with beautiful women such as Laura.
Every boy's fantasy is coming true: sexy women getting dressed in the same locker room before and after every game. They must have to add security to the entrances to those locker rooms just to keep out the adolescent boys trying to sneak in.
I should rephrase that: trying to keep men, in general, from sneaking in.
12. Taira Turley - Miami Caliente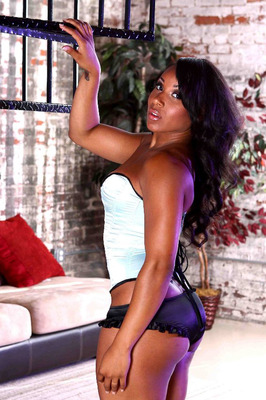 If amazing could talk, when it looked at Taira Turley, it would say, "Damn!"
11. Niki Ghazian - Los Angeles Temptation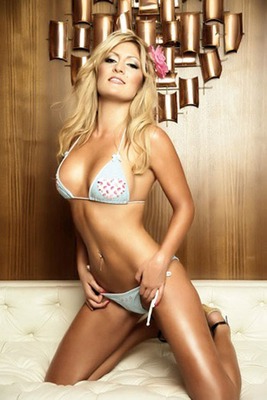 Niki "The Persian Barbie" Ghazian might look familiar to some people. If you are wondering where you have seen this chick before, it might be from the tabloids when she was spotted with Cristiano Ronaldo a few years ago.
She was also one of Maxim's Hometown Hotties. The only problem is that I have no idea what her hometown is—otherwise I would have moved there years ago.
10. Ianthe Wells - Denver Dream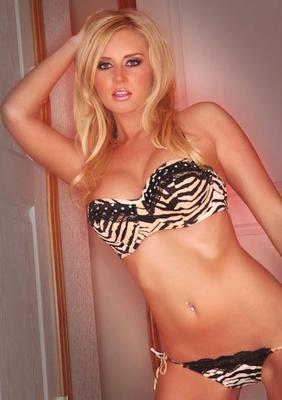 Ianthe Wells is a fitness guru. Prior to her LFL days, she was all over the place doing bodybuilding competitions and nearly winning.
From the looks at her body, the Denver safety probably has not had much trouble getting in shape for the season.
9. Skylar Vanel - New York Majesty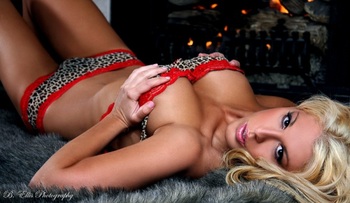 Skylar Vanel lives by the motto, "I play full contact football! Defense wins games!"
You gotta love a woman who knows the truth about football—defense does win games.
8. Riley Maddex - Los Angeles Temptation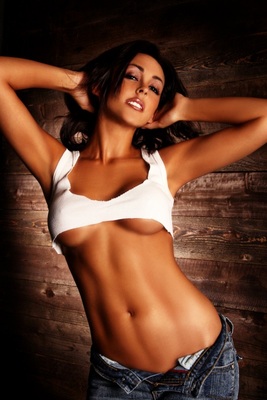 How soon before we get to see a wardrobe malfunction in this sport?
You are thinking it; I am just saying it.
Riley is a wideout, so maybe she leaps up for a catch and all of a sudden, whoops! There is your ratings boost, LFL.
7. Marisa Mathews - Los Angeles Temptation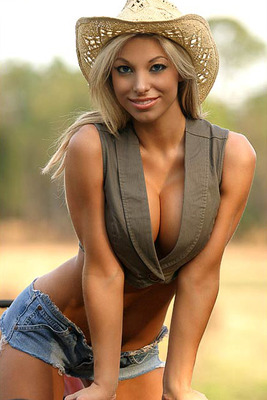 One thing is true about Marisa Mathews: She is on the right team.
Seeing her play for a team called Temptation puts all kinds of ideas in our head.
6. Krystal Gray - New York Majesty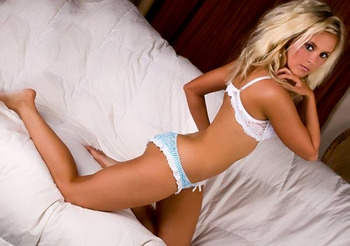 Krystal Gray is yet another team captain making the list.
When asked what hotties she is attracted to, she replied, "Does this sound like a really bad answer ? I just like to be around people who are normal and down to earth. I'm completely over being attracted to someone off looks alone. Hotness grows for me in personality and being able to make a mental and emotional connection with someone."
So for all the average joes out there who dream of landing a beauty like Krystal, we have a chance, buddies!
5. Tanyka - New York Majesty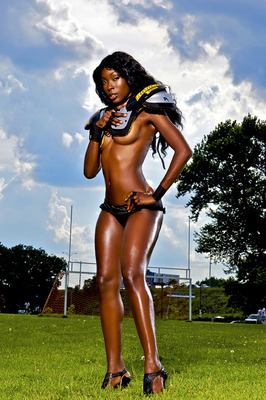 Is that uniform regulation?
I am no referee, but I think someone is wearing too little clothing. I know the league is all about the lingerie, but she is naked under those pads. How about a tryout in the NFL, or naked football league?
4. Melissa Mikkelsen - Denver Dream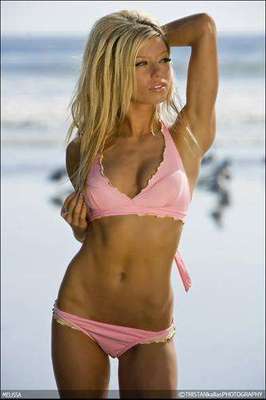 I know what you are thinking, but no, she is not related to Phil Mickelson. Their last names are not even spelled the same.
However, I am pretty sure he doesn't mind being in the same category as the beautiful Melissa.
3. Joey Davenport - Los Angeles Temptation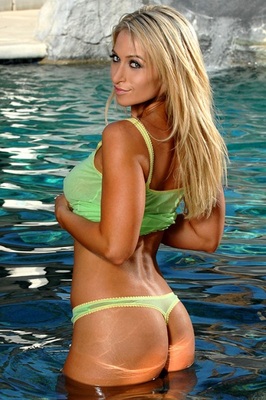 2. Caya Ukkas - Seattle Mist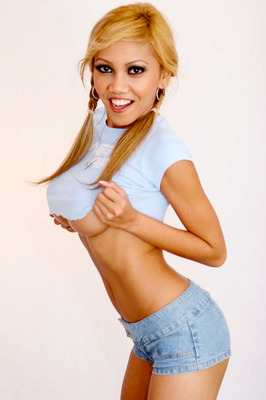 If she is No. 2, I cannot even imagine who could be in the top spot.
I guess you will just have to click next to find out.
1. Melany Lorenzo - San Diego Seduction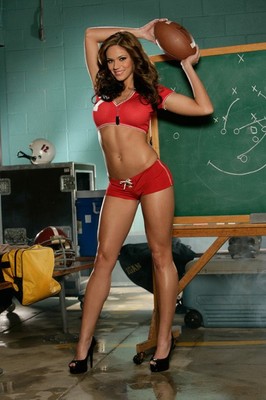 The overall hottest woman in the sport of lingerie football.
Congratulations, Melany.
Keep Reading