Miami Dolphins 2010 Training Camp: Top 10 Veterans on the Roster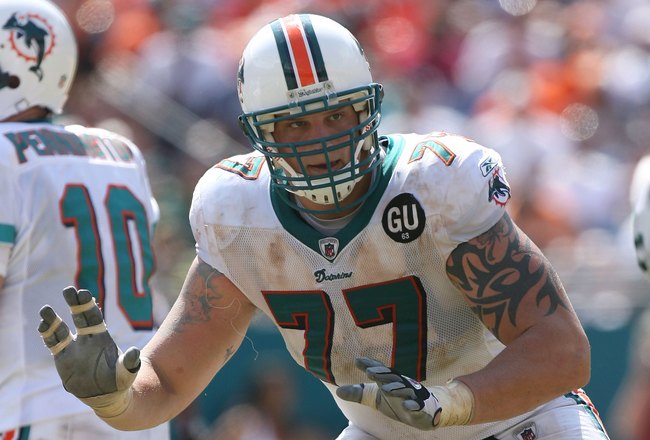 LaDainian Tomlinson, Antonio Cromartie, Santonio Holmes, and that defensive end whose name shall not be mentioned, will not be mentioned. We've heard about the New York Jets' additions far too many times.
But while the Jets remain in the spotlight for the time being, the Dolphins have quietly assembled arguably their best roster in years.
The additions of Brandon Marshall and Karlos Dansby have upgraded the team's two weakest positions, giving Miami a nearly rock-solid roster from top to bottom.
So, while the rookie class of 2010 remains to be judged, the rest of the Dolphins' roster will vie to drag the team out of its 37-year Super Bowl drought. The following 10 veterans will each play pivotal roles in achieving that goal, and while we await the regular season, let's rank them.
10. Chad Pennington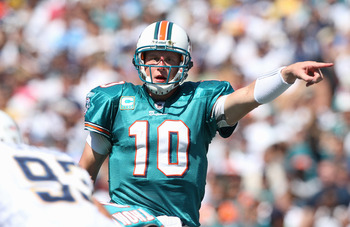 Although Chad Pennington likely won't even step foot on the field this season, the leadership skills and knowledge he can bestow upon Chad Henne are invaluable.
Pennington's presence could be the single most important factor in Henne's progression from starter to star. The lessons he can teach outweigh those of Bill Parcells, Tony Sparano, and Dan Henning.
9. Randy Starks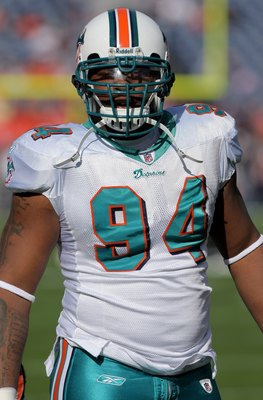 After four relatively productive years with the Tennessee Titans, where he totaled 10.5 sacks in four years, followed by a decent debut with the Dolphins in 2008, defensive end Randy Starks broke out in 2009 with 42 tackles and seven sacks.
The Dolphins have decided to shift Starks from defensive end to nose tackle, where he will replace the recently retired Jason Ferguson.
Starks is the most explosive defensive lineman on the Dolphins roster, and expectations will be sky high for him in 2010.
8. Dan Carpenter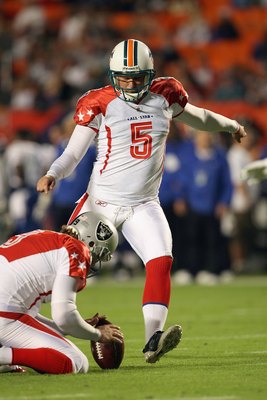 Yes, he's a kicker. But give credit where credit is due. Dan Carpenter has established himself as Mr. Reliable, booting 25-of-28 field goal attempts through the uprights in 2010.
Carpenter's near-perfect field goal record, as well as his 37-for-38 PAT record, earned him his first career Pro Bowl bid in 2009.
7. Ronnie Brown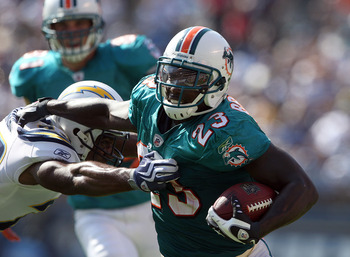 Despite being the face of the Miami Dolphins franchise, Ronnie Brown has struggled to establish himself as an elite NFL running back. He has played a full season just once (2008) and has rushed for 1,000 yards just once (2006).
If Brown can stay healthy, there's no denying that he has the potential to be an elite running back; however, he has yet to prove he can do so.
Now in the last year of his contract, Brown needs to have a stellar 2010 season if he wishes to earn an extension and move up on this list.
6. Ricky Williams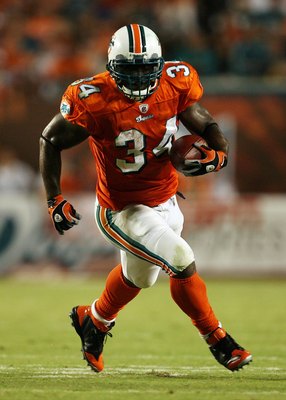 At age 33 Ricky Williams has shown no signs of decline. In fact, he has managed to outproduce his younger backfield teammate.
After Ronnie Brown went down with a season-ending injury in Week 10 last year, Williams ran for 665 yards and five touchdowns, giving him a total of 1,121 yards and 11 scores on the year.
Williams' ability to stay healthy has made him a more valuable asset to the team than Ronnie Brown is, and there is a real possibility that he will carry the ball more times than Brown does in 2010.
5: Yeremiah Bell
Even after a 2009 Pro Bowl selection, Dolphins safety Yeremiah Bell continues to fly below the radar as one of the league's most underrated players.
Bell has not missed a start since becoming Miami's starting strong safety in 2008. Since then, he has accumulated 192 tackles and three interceptions.
Perhaps his low interception total is a reason for his anonymity. Nonetheless, Bell will be a cornerstone in the Dolphins defense for years to come.
4: Lousaka Polite
Lousaka Polite may have been the biggest Pro Bowl snub of 2009. Beyond that, however, he is beginning to make a case as the NFL's best fullback.
Polite was a perfect 16-for-16 on third and fourth down conversions last year, all while paving the way for the NFL's fourth-best rushing team.
He is an absolute beast, and if he can continue his great play, the league will begin to take notice.
3: Karlos Dansby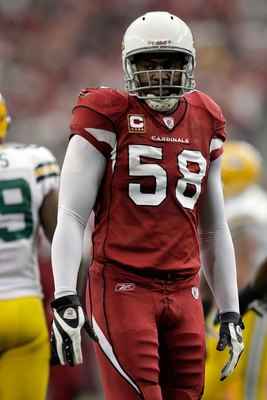 After two straight 100 tackle seasons, Karlos Dansby is poised to break out as one of the NFL's best linebackers.
Dansby arrives in Miami as the team's feature linebacker and is easily the best player on the team's defense. He should have a huge impact on 2009's 18th-ranked run defense and is expected to take on a leadership role with a youthful linebacking corps.
2: Jake Long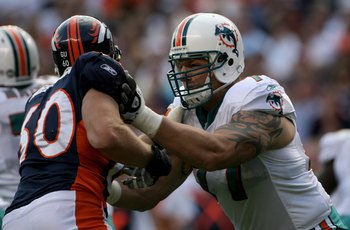 With just two NFL seasons under his belt, Jake Long has already grown into one of the league's best left tackles.
Long as has been elected to the Pro Bowl in both of his years in the league and even earned a spot on the All-Pro Second Team in 2009.
Long anchored a Dolphins offensive line that gave up 34 sacks last year, good enough for 12th best in the league. With two new behemoth guards, and another year of experience, Long will begin challenging the league's elite tackles for the title of the league's best.
1: Brandon Marshall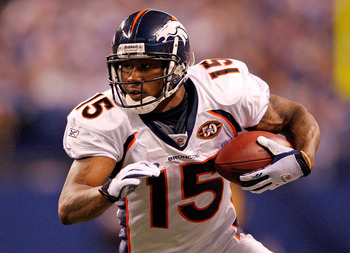 Few teams have the opportunity to surrender a few draft picks in exchange for a player who will instantly be the most explosive on their team, but the Dolphins did just that when they acquired Brandon Marshall this offseason.
Despite his off-field issues, Miami did not waste an opportunity to acquire the wide receiver they desperately longed for. Marshall has been voted into the last two Pro Bowls and has caught over 100 passes for over 1,000 yards each of the past three seasons.
If he can bring that level of play to Miami and develop chemistry with Chad Henne, Marshall's numbers could go even higher.
Keep Reading

Miami Dolphins: Like this team?