Top 10 Senior Candidates Not in the NFL Hall of Fame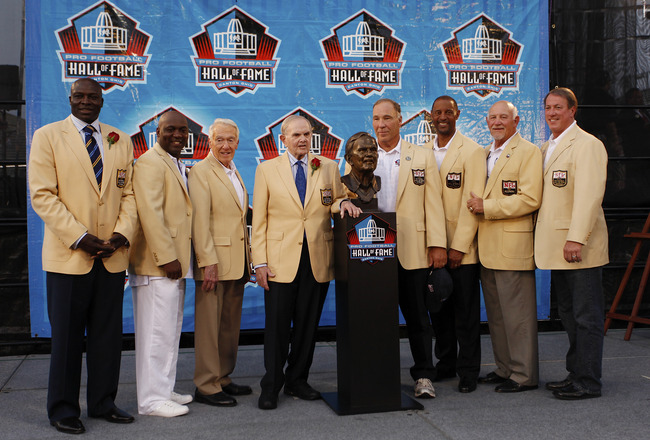 We're just weeks away from the 2010 Pro Football Hall of Fame Induction Ceremony in Canton, Ohio. With senior candidates Dick LeBeau and Floyd Little going in this year, it got me thinking about the great players that don't have bronze sculptures that look like them. From "The Snake" to a 6'8" wide receiver to gold shoes, this list won't please everybody, but I don't care. But, before we get to the Top 10, here are 5 players that just missed the list, which was not easy to compile:
15. Alex Karras
14. Boyd Dowler
13. Charlie Conerly
12. Andy Russell
11. Del Shofner
P.S. I couldn't get pictures of the actual players, so I loaded the teams they'd be inducted with.
#10-Jack Kemp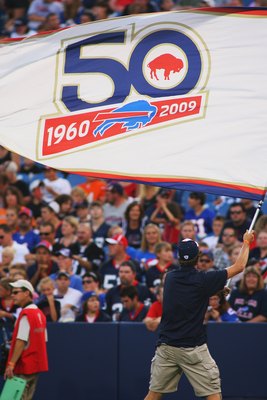 Better remembered today for being a Republican politician, Kemp was one of the best quarterbacks in professional football. He had little success with the Pittsburgh Steelers in the NFL and the Calgary Stampeders in the CFL before becoming a legend in the AFL with the San Diego Chargers and Buffalo Bills.
After retiring in 1969, Kemp was an AFL MVP, 7-time AFL All Star, led the Bills to 2 championship victories, and, oh yeah, was the all-time leader in passing attempts, completions, and yards in the regular season and championship games.
I'd have to imagine one of the reasons Kemp's not in is his stats, 114 touchdowns, 183 interceptions, and only 1 season in the NFL. Stats are key, in terms of getting into the Hall of Fame, but impact is another thing. He took the Bills to the promise land before Jim Kelly ever did, and has more championship victories than Kelly. Give the AFL a little more respect.
#9-L.C. Greenwood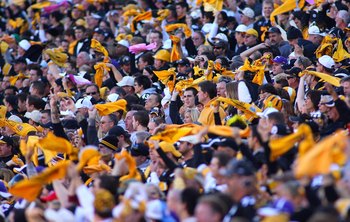 When people look back on "The Steel Curtain", the greatest defense of all time, they'll remember Hall of Famers Joe Greene, Mel Blount, Jack Ham, and Jack Lambert. But there were also safeties Mike Wagner and Donnie Shell, cornerback J.T. Thomas, linebacker Andy Russell, and defensive linemen Ernie Holmes, John Banaszak, and Dwight White. But, there was one player from that great defense was as intimidating and stylish, defensive end L.C. Greenwood.
A 10th round pick out of Arkansas AM&N, Greenwood wasn't expected to be a legend, but he proved everybody wrong. He played in 170 games, was a 6-time Pro Bowl selection, and was on the All-Decade team of the 1970s with Hall of Famers Jack Youngblood and Carl Eller.
Greenwood and Joe Greene were both drafted in 1969 and complimented each other very well for the defensive line. While Greene shut down running backs, Greenwood got to the quarterback. But, to separate himself from Greene, Greenwood painted his shoes gold, and it worked.
I think the reason Greenwood has been shunned by the voters is not that he wasn't good enough, but there was better talent around him. The last member of the Steel Curtain to get in was Lambert in 1990. I think it's time for voters to reinvestigate that defense and discover that there still is one more player that should get into Canton.
#8-Harold Carmichael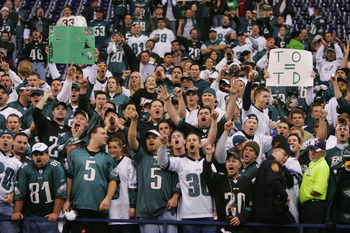 Buck Buchanan, Ted Hendricks, and Ed "Too Tall" Jones took advantage of their large statures and became legendary on defense, but on offense, nobody did it better than 6'8" Harold Carmichael.
By the time Carmichael retired in 1984, he had 590 receptions, 8,985 receiving yards, and 79 touchdowns. He has more receptions Fred Biletnikoff, Lance Alworth, and Bobby Mitchell, more receiving yards than John Stallworth, Lynn Swann, Paul Warfield, and Don Hutson, and more touchdowns than James Lofton, Bob Hayes, Raymond Berry, Art Monk, Michael Irvin, and Charlie Joiner. He's also the Philadelphia Eagles All-Time leading receiver.
Look at his accomplishments! A member of the 1970s All-Decade Team, Eagles Honor Roll, Eagles 75th Anniversary Team, and Philadelphia Sports Hall of Fame. I wasn't alive in the 1970s, but from what I hear, Carmichael is a legend. He just needs one more honor, and that's a spot in the Hall of Fame.
#7-Randy Gradishar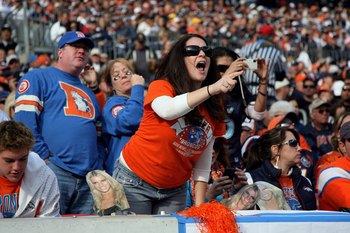 Even though the Denver Broncos went to a Super Bowl in the 1970s, they still aren't remembered very well. But they had the "Orange Crush", and their leader was inside linebacker Randy Gradishar.
At a time when the 3-4 defense was starting to come around, the Broncos took advantage of it, as did Gradishar. He went to 7 Pro Bowls, was All-Pro 6 times, was a member of the Denver Broncos Ring of Fame, Colorado Sports Hall of Fame, a member of the Broncos 50th Anniversary Team, and was the 1978 Defensive Player of the Year. There's another reason he should be in.
Tackles are not accurate, but it's reported that Gradishar had over 2,000 tackles. People are saying Ray Lewis is the greatest inside linebacker of all time, but he hasn't reached that mark and he's entering his 14th year. Gradishar accomplished this in 10 seasons. What else are inside linebackers supposed to do? Put this man in now!
#6-Bob Kuechenberg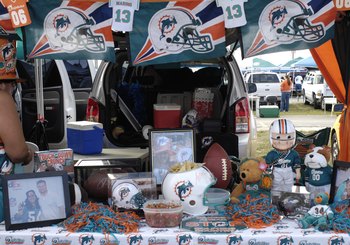 Many people will probably put this next guy higher, but this is my list, so stop complaining Miami! But I put Kuechenberg on this list for a reason.
From 1970-1984, the Notre Dame alum helped put the Miami Dolphins at the top of the football world. He protected 2 Hall of Fame quarterbacks, Bob Griese and Dan Marino. He also stopped the defensive line with the help of Hall of Fame center Jim Langer and guard Larry Little. He started in Miami's first 4 Super Bowls. He was also a key player in the Dolphins' 1972 undefeated season. He's also gotten credit by himself.
He was a 6-time Pro Bowler, started 176 of 196 games, a member of the Miami Dolphins Honor Roll twice, with the 1972 team and by himself, and got much love from Hall of Fame defensive tackle Bob Lilly, who had this to say:

"I first played against Kuechenberg in Super Bowl VI, and I realized he was one of the best offensive linemen I had ever seen."
I'm just saying.
#5-Jerry Smith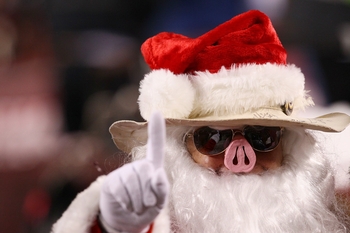 In the 1960s, tight ends started to emerge. You had Hall of Famers Mike Ditka, John Mackey, Jackie Smith, and Charlie Sanders. However, you also had the Redskins' Jerry Smith.
He was a part of a Hall of Fame receiving corp. with Charley Taylor and Bobby Mitchell in the '60s and '70s. His stats are better than some of the tight ends in the Hall of Fame. He has more receptions than Dave Casper, more touchdowns than Ozzie Newsome, Kellen Winslow, and Mike Ditka, and more receiving yards than John Mackey and Charlie Sanders.
It's very clear that he's not in because he was gay. I have one question. SO?! WHO CARES?! If you happen to like someone that's the same gender as you, does that make you less of a football player? Look at Jerry's stats and see if the Hall of Fame tight ends he surpassed are gay! The voters need to forget about the players' personal lives and look at what they did on the field, and Jerry was a true football player.
#4-Ken Stabler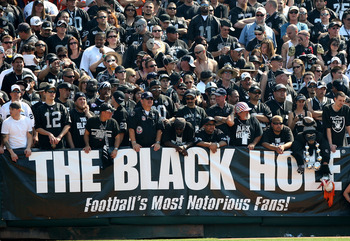 The 3 greatest teams of the 1970s were the Pittsburgh Steelers, Dallas Cowboys, and Oakland Raiders. Terry Bradshaw was the Steelers quarterback and he's in the Hall of Fame. Roger Staubach was the Cowboys quarterback and he's in the Hall of Fame. The Snake was the Raiders quarterback and he's NOT in the Hall of Fame.
He was the anchor for that team in the '70s. Yes, he had Hall of Fame offensive linemen Art Shell and Gene Upshaw and hall of fame receivers Fred Biletnikoff and Dave Casper, but he still had to make the plays happen. He's regarded as one of the greatest clutch quarterbacks of all time. He probably has more named games than any quarterback ever, Sea of Hands, Holy Rollers, and Ghost to the Post. Donovan McNabb led the Eagles to 4 consecutive conference championships; Stabler led the Raiders to 5 consecutive conference championships. I should also point out that he was the 1974 NFL MVP a member of the 1970s All-Decade team.
Stabler has been a controversial topic in terms of the Hall of Fame. What hurts his chances is the fact that he threw for more interceptions than touchdowns. Paul Zimmerman, for over 30 years, has made it his mission to not put him in the Hall of Fame, just because of his personal life. Like I said for Jerry Smith, WHO CARES?! The bottom line is, was he good? Damn it, he was he was one of the toughest quarterbacks to go up against.
#3-Pat Fischer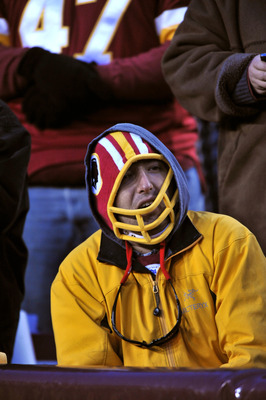 In a draft with Hall of Famers Jimmy Johnson, Herb Adderley, Bob Lilly, and Deacon Jones, he was selected in the 17th round. Now, look at him 17 years later.
Fischer spent his 17-year career with the St. Louis Cardinals and Washington Redskins and made 56 interceptions, 941 interception yards, and helped the Redskins get to their first Super Bowl. What's surprises me is how many more interceptions he has than other Hall of Famers.
He has more interceptions than Roger Wehrli, Mike Haynes, Jimmy Johnson, Herb Adderley, Mel Renfro, Darrell Green, and Willie Brown. Oh yeah!
Had the Redskins had a little more success, people would remember the players from that team more. Just look at the list of defensive backs that made the most interceptions.
#2-Jerry Kramer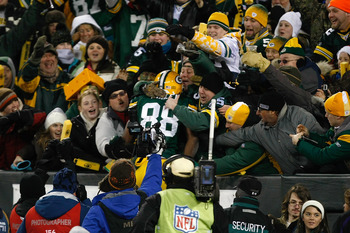 You'd expect him to be #1, but I agree he should be high on the list. The Packers drafted him in 1958, along with Hall of Famers Jim Taylor and Ray Nitschke. It was a great choice.
When Vince Lombardi came to Green Bay in 1959, wanted to win, and he used Kramer for a play called, "The Sweep". It's a play that has him block defenders so that Paul Hornung and Jim Taylor can gain yards. Even though the Packers of the '60s had 10 Hall of Famers, Kramer was a key player to help the offense win.
His greatest moment came in the 1967 NFL Championship Game against the Dallas Cowboys at Lambeau Field. The Cowboys were ahead 17-14, with less than 5 minutes left in the game. Starting at Green Bay's 32-yard line and ending at Dallas' 1-yard, quarterback Bart Starr decided to dive into the end zone, but needed Kramer to make a key block, and he did. Vince Lombardi won his last championship because of Kramer.
Kramer also had good stats for a guard. He went to 3 Pro Bowls, first-team All-Pro 5 times, a member of the 1960s All-Decade Team, a member of the NFL 50th Anniversary Team, and is the only person from that team that's NOT in the Hall of Fame. It makes no sense. If he doesn't get in within the next 10 years, the voters need to be fired and have cats with sharp claws thrown at them.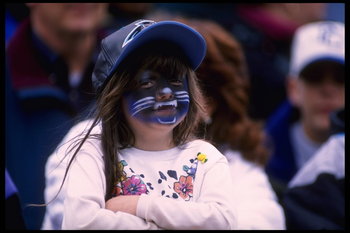 #1-Jim Marshall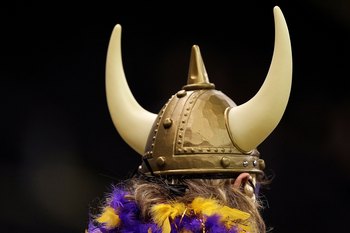 He spent his 1st NFL season in Cleveland. He spent his next 19 seasons in Minnesota. He had 270 consecutive starts and 282 consecutive games played at defensive end. He has more consecutive starts than any defensive player in NFL history. He holds the record for opponents fumbles recovered. He helped the Vikings get to 3 Super Bowls. Ladies and gentlemen, Jim Marshall!
Marshall was a key player on a defense known as, "The Purple People Eaters" that also featured Hall of Fames Alan Page and Carl Eller. It's reported that he had 127 sacks, behind Eller. Even though the Vikings didn't win a Super Bowl, getting to 4 of them is outstanding. But there's 1 moment that has hurt his chances for over 45 years later.
In a game against the San Francisco 49ers in 1964, Marshall recovered a fumble and ran to the end zone. However, it wasn't the end zone he was supposed to run to. He ran 66 yards in the wrong direction scoring a safety. As embarrassing as it is, 1 play doesn't ruin your career. Besides, this was before they went to 4 Super Bowls. Scratch this moment out and this guy would've gone in his 1st year of eligibility.
This shows how stupid people are. These people were hired to make the right decisions. They really screwed up by not voting this guy in. No defensive player has done what Jim Marshall has done. He is the benchmark that players, even on offense, are measured by in terms of the long haul. He needs to be in the Hall of Fame.
Keep Reading