WWE Superstars "I" Think Will Make a Face/Heel Turn Within The Next Year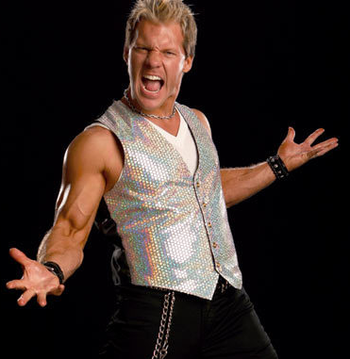 WWE is all about its faces and heels, the classic good guys and the foils known as the bad guys. WWE superstars can make a face/heel turn any time.
The turns are often surprising, they can be expected, or it's just the crowd that turns the character around!
Well, anyway, right now I see a whole bunch of changes coming with most of their superstars. The next couple slides will show superstars who I think will make a heel or face turn within the next year.
Well, enough talking; let's start, shall we?
Heel Turns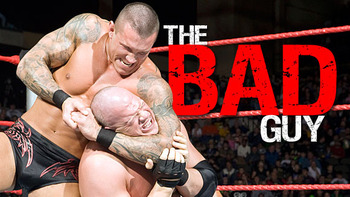 First we'll start with WWE's current faces who I think will turn Heel within the next year.
I picked these five based on current storylines, their status in their respective shows, plus the fact that the Creative Team likes to throw us a wild card here and there.
Heel Turns: John Morrison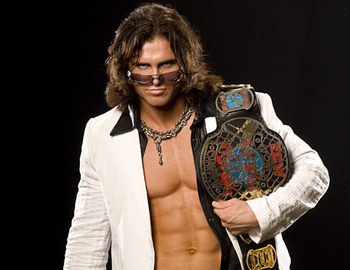 The Internet Darling John Morrison. I'm indeed a JoMo fan but his character as of lately is pretty bland.
It's the same thing every time he enters the ring. He has the skills, and he good on the mic, but it's there's just something missing!
I'm not saying he has to turn heel, but the way WWE likes to have things, I wouldn't be surprise if they did happen to turn him heel after the Nexus angle blows over and he's done with DiBiase and Maryse.
He's a tough one because I can see him staying face for a while, and with Melina returning and a possible MNM reunion he'll probably have that spicy attitude we all love again.
Once again, I don't think he has to turn heel, but a bit more attitude would help.
Heel Turns: Christian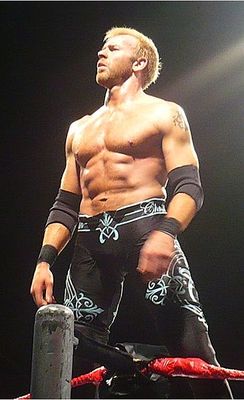 Now this one was probably expected awhile back in WrestleMania. We all suspected Christian would win Money In The Bank and cash it in on Edge.
We can all dream but as each day passes I think Christian has been lured further away from the path to the World Heavyweight Championship.
Now currently he's in a little scene with Matt Hardy. I mean they both have similar careers only Christian ventured in TNA for a little while.
They both have had opportunities crushed and if you ask me, I just don't think Vince likes either of the two!
It's pretty obvious the two are going to feud, we don't know the result or motive, but I say as of know stay tuned on Smackdown.
Something's going down between the two.
Heel Turns: Triple H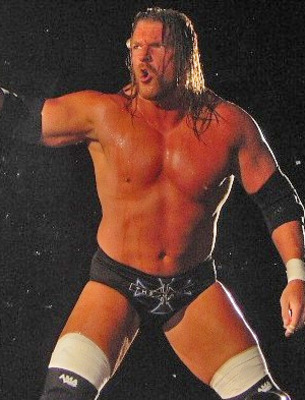 The Classic HHH we all know from the Attitude and Ruthless Aggression Era was completely evil. He showed no remorse for the things he did and overall did anything he wanted.
Ever since the so called "PG" Era ,HHH has become less of his former self. He's presented as a good guy who is still ruthless at times but all around funny and lovable.
Triple H himself said he wanted to turn back to being heel for the past couple years. But there was never that right opportunity.
This Nexus angle could put him back in that status he once was, since the Creative Team is currently trying to book a top face to be their leader (sorry guys, Cena is not turning heel; it'll completely ruin the angle).
He's not expected to be back until late fall or possibly winter. So if he is indeed turning heel or and possibly the leader of the Nexus then we have a long ways to go.
Heel Turns: Kane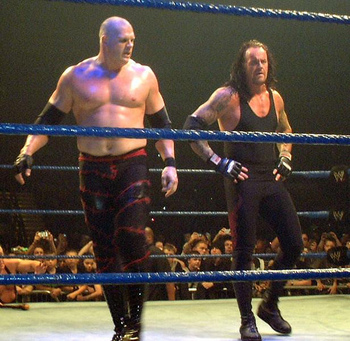 Kane is the reigning World Heavyweight Champion! After over a decade, we saw history be made by the monster named Kane.
All the Kane maniacs are relieved after their countless years of calling out why he deserved a championship. As of know, Kane has a title match against Rey Mysterio at this year's Summerslam.
But I think most of us know where this ends up. Kane has repeatedly tried to find the culprit to his brother's "vegetative state."
It's been kind of obvious as of know that it may be indeed the Big Red Monster himself.
It's been played out time and time again and we'll see another Kane vs Undertaker Match for this generation of fans.
But the question remains: "Will Kane defeat his brother this time around?"
Face Turns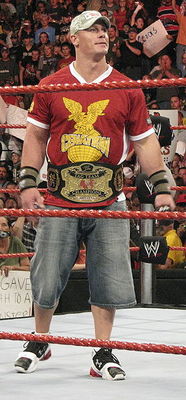 Now for the Face turns! Heels are very complex and some can make very good faces. As said they can turn anytime, Creative Team wise, Audience wise whatever.
Now here's the list for some superstars I think will turn face within the next year! Be warned! I have a few wildcards in here!
Face Turns: Joey Mercury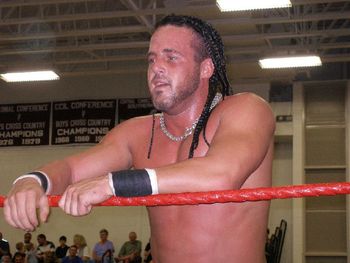 Now hear me out on this one, ever since we saw the masked man of the SES, we questioned who he was.
On Friday he was revealed as Joey Mercury (to which many of us already knew). He was exposed by the Big Show and know we don't know what will happen next.
I say the SES's time in the WWE is limited. We don't know what they're doing as of know because of CM Punk's recent arm injury.
If the SES possibly breaks up within the next couple months into 2011, then that leaves an open door for Mercury to possibly join up with Morrison and Melina for a full MNM reunion.
I don't see him turning face anytime soon though, I'd say maybe sometime in late 2011.
Face Turns: Layla El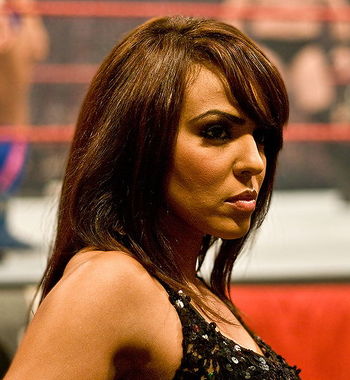 Ahh a Diva for once! Now for one I expect Layla and Michelle McCool to feud with or without the Woman's Championsip. Likely with.
But ever since Layla won the championship I've been waiting for Michelle to turn on her. It only makes sense there has to be a sense of jealousy somewhere.
Now I don't expect them to feud right now, but at least when NXT Season 2 is over. Where ironically the only Women pros in NXT's history has their rookie Kaval placed at No. 1 on the poll.
Layla still has the title and her and Michelle recently traded BFF necklaces. Something tells me those necklaces will play an important role between the two in the future.
Michelle is a great heel and I would love WWE to keep her that way. Layla, on the other hand, can shine very well as a face.
What If??? Face Turns: Bryan Danielson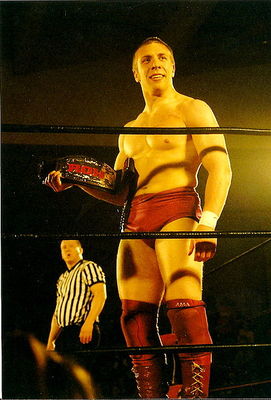 Now the reason why I labeled this one What If? Is because Bryan Danielson can choose to go to whichever promotion after his 90 days are up. Currently, he wrestles off television in the indies.
Currently with Dragon Gate USA, he's the final member of the stable World-1. It's his biggest dream to be in WWE so if he does chooses to go back there, he can probably still be involved with the Nexus angle seeing as how the angle will the stretched out further into late fall/early winter.
Last we heard of him with the Nexus was that he was "sympathetic" for his actions on the June 7 edition of RAW.
He could easily be written back in for a face turn against the Nexus, yet still have that bad ass attitude he had before he left.
Face Turns: The Miz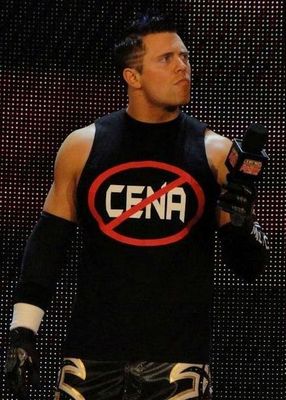 We all watched him back when he first debuted and we've seen him come far. He's The Miz and he indeed is awesome.
He's the current U.S. Champ and is now Mr. Money In The Bank. Miz has certain qualitities that remind me of some superstars of the past, yet he will become the one and only Miz.
I can say this: whether he is successful in cashing in his Money In The Bank Briefcase, he is a future world champ.
The reason I say Miz is guaranteed to turn face within the next year is because he has the mic skills and charisma to do it.
Hell, he got the majority of the crowd behind him when he mocked Sheamus on Monday Night Raw. He's young and he will definitely turn face.
Trust me: sooner or later, the crowd will be cheering their pants off for this guy.
Wrapping It Up!!!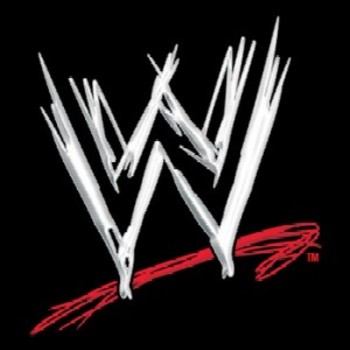 Well guys I'm out! Hope you enjoyed the slideshow. What do you guys think about my list?
Any other suggestions (No matter what you say I'm not going to be convinced Cena's turning heel), Anybody I left out?
Why are there more A-List stars on the Heel turn part? Whatever! Comment!
Keep Reading