NFL Free Agency: Four Possible Destinations for Terrell Owens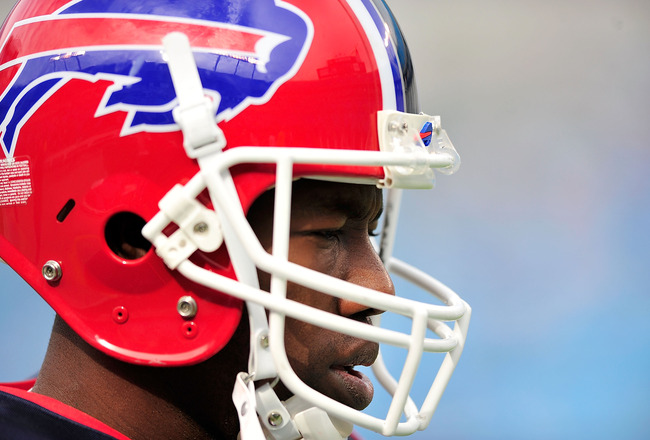 No football season is ever complete without drama from Terrell Owens, but the question is where will Owens play next season?
Owens had an exceptional season last year with the Buffalo Bills. He had 55 receptions for 829 yards and five touchdowns.
Although the Seahawks, Falcons, Chargers and Redskins have passed on Owens, his agent Drew Rosenhaus said there are several teams currently interested in the 15-year veteran.
Two teams are having frequent discussions with Owens, and according to published reports, Owens could be signed in the next few days.
So let's see which teams have shown the most interest and have the best chance of signing T.O. Don't forget to bring your popcorn.
St. Louis Rams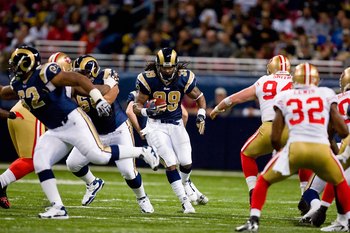 If you have been keeping up with the T.O. hype then you already know that St. Louis is one of the two teams that have intensified talks with Owens in hopes of signing him before another team.
The Rams certainly have the most motivation to sign Owens. The Rams were last place in scoring in 2009, scoring a mere 117 points in total. The Rams were outscored by their opposing teams by a total of 261 points, which explains why they had the worst record in the league.
In addition, the Rams need a productive receiver for rookie quarterback Sam Bradford, who will likely lead the offense this year.
The Rams have been run heavy with running back Steven Jackson because the team ranks 28th overall in passing touchdowns. That's what happens when your primary wide-out is Donnie Avery.
Owens could be the guy to cut Jackson and Bradford a little slack because although he is 37-years-old, he is still an offensive threat.
Cincinnati Bengals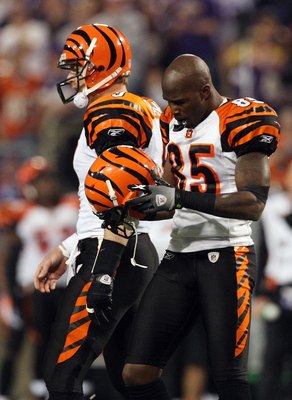 The other team that has increased discussions with Owens are the Cincinnati Bengals.
Bengal's owner Mike Brown has confirmed a serious interest in Owens, most likely stemming from injured receiver Antonio Bryant
Close friend, Chad Ochocinco has been lobbying for the team to sign Owens, but the decision has been left up to quarterback Carson Palmer and Brown.
Palmer has apparently worked out with Owens in the off-season, so the two have been acquainted and became familiar on some level.
Chicago Bears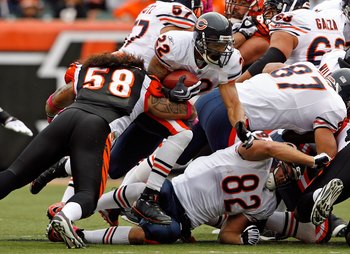 Jay Cutler can't succeed as a quarterback without depth in his wide receiving core. The Bears are far too dependent on receivers Devin Hester and Matt Forte.
Chicago finished 25th in the league in yards per reception last season, averaging 10.8 yards each catch. The Bears also averaged a meager 20.4 points per game, 23rd in league.
If that doesn't tell you the Bears need to add a receiver, then I don't know what does.
T.O. could be a beast next season if he signs with the Chicago Bears, who are lead by the football expertise of offensive coordinator Mike Martz.
Denver Broncos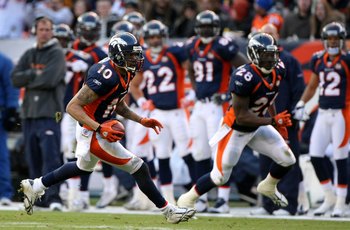 Denver is another team in desperate need of a wide receiver of Owen's caliber.
The Broncos lost superstar wide-out Brandon Marshall, who added 1,120 yard and 10 touchdowns on 101 catches last season.
As a consequence, their offense will almost certainly take a hit next season if they can't add someone that can fill Marshall's shoes.
Owens may not be able to put up the kind of numbers Marshall did last season, but he would definitely take away some of the sting off losing a pro-bowl receiver.
The Broncos also need a reliable guy in case rookie Tim Tebow gets a shot at any playing time this season.
Kyle Orton and Tebow are currently in a heated quarterback battle in camp and there is not guarantee who the starter will be. One thing is for sure, both of them will need a man down field like Owens to throw to if they have any shot at making the playoffs next year.
Keep Reading