The 50 Hottest Women of MMA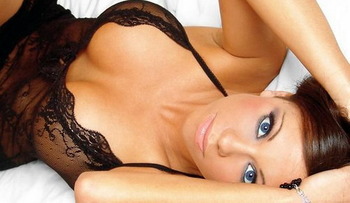 In the most recent UFC pay-per-view, Brock Lesnar showed the world that he was the true heavyweight champion by defeating Shane Carwin, the interim heavyweight champion.
But no one is talking about that anymore. Everyone is talking about Holly Madison's sexy body making an appearance as a ring girl.
That is just one of a million examples of how beautiful women are needed in the world of mixed martial arts. Besides their beauty, the sexy women of the MMA world help level out the testosterone level that usually reaches all time highs during these matches.
It is great to be able to check out a half-naked babe holding up a sign, like we did not know what round it was, and walk around in high heels smiling at us.
It is also fun to see the hotties in the crowds or in the ring fighting, like Gina Carano.
This is a list of the hottest women in the MMA world.
Enjoy!
50. Joanne Spracklen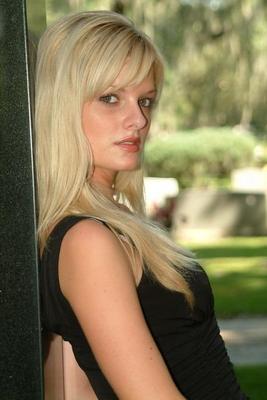 Joanne Spracklen is more than just a pretty face.
Actually, she is not. That is how she makes a living. So technically, she is a pretty face.
49. Elena Reid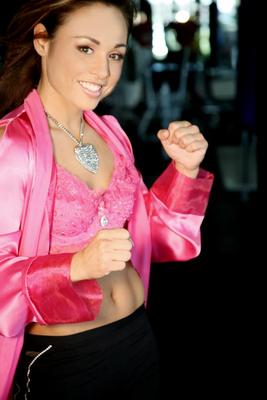 If you have not already figured it out, Elena Reid is a mixed martial arts fighter and a boxer.
But from the looks of her, she might be also be a model.
48. Meredith Divita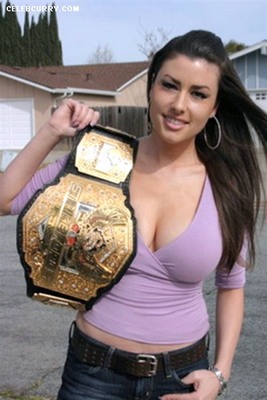 Besides being a part of the world of MMA as an interviewer for KNOXX gear, Meredith Divita used to be a pre school teacher.
I speak for most guys when I say that makes her so much sexier.
47. Treyomi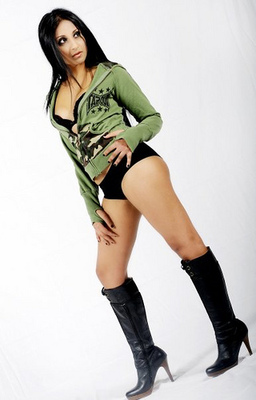 In my experience, any woman with one name is usually a babe. Because, let's face it, most women want to stand out in a crowd but most hot women, well, they want to stand out in a crowd too.
I guess by having one name, you are telling every guy it will be easier to remember. Yeah, that's it.
46. Cheri Wasmer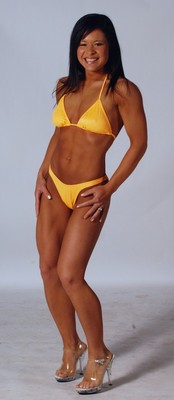 Cheri Wasmer is a fighter, if you could not tell from those abs. Those things are so ripped I find it hard to believe they are real.
She must have trouble with guys always asking her if they are real or fake.
45. Kim Couture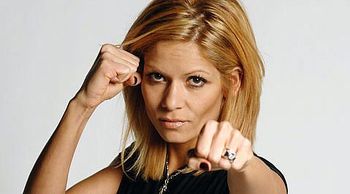 I find it hard to imagine anyone dating the former Mrs. Couture.
I do not care how manly you are, Randy Couture will kick the crap out of you, period.
44. Keri Scarr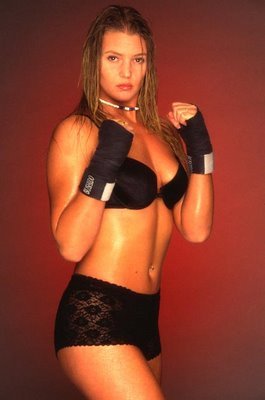 Her name, now pay attention, is Keri Scarr. That is the word scar with another R at the end.
Aside from her being a fighter, her name should scare away any man that comes within three feet of her.
43. Maysa Quy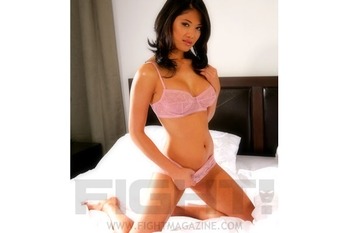 Yeah, try and say that name five times real fast.
42. Andrea Tiede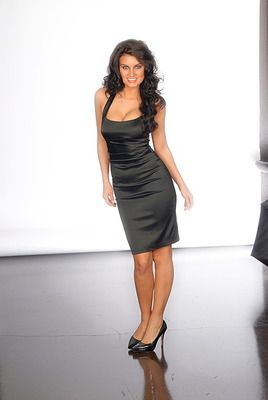 The tide is in.
Look, I was told to say that. I hate that I listened to that person. That was a cheesy attempt at humor.
For what it's worth, that was an Alabama Crimson Tide fan that suggested that line.
41. Amanda Corey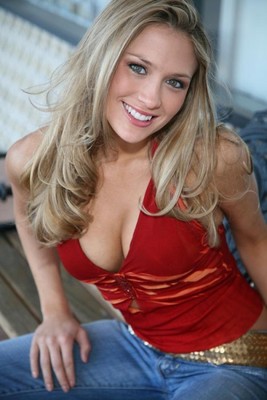 The girl next door. No seriously, she is the girl next door. I use to live next door to Amanda Corey.
Trust me guys, she is hotter in person.
40. Amy Marie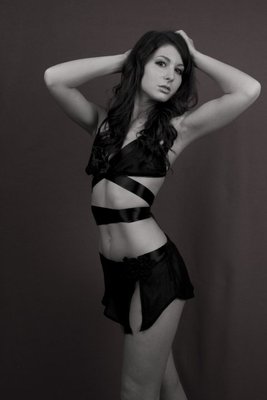 The woman so fine they had to give her two first names.
39. Kyra Gracie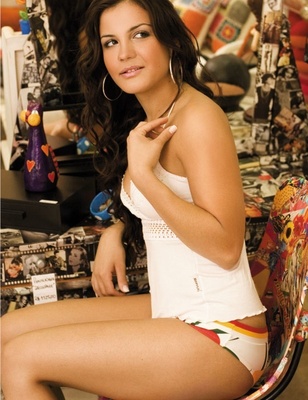 Kyra Gracie is from the Gracie family. The same family that invented the sport.
So, if you think dating her would be tough, just imagine breaking up with her and having the entire Gracie clan show up on your door step.
38. Laura Celeste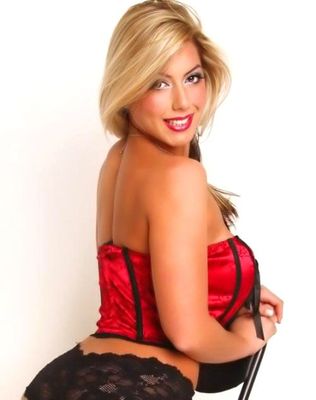 Not the Celeste you were looking for but Laura is still a full blown hottie.
37. Natalie Skyy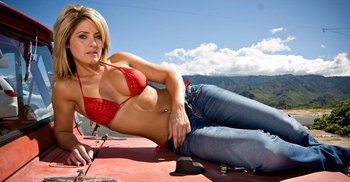 I don't want to be that guy, but that mountain range looks so familiar.
36. Latasha Marzolla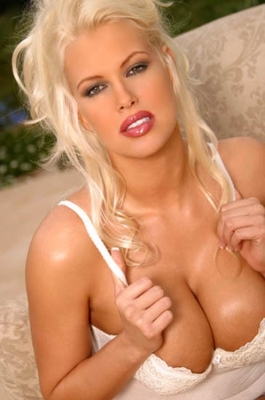 The only reason Latasha Marzolla is not any higher is because the level of hottness is about to sore through the roof.
35. Vanessa Wade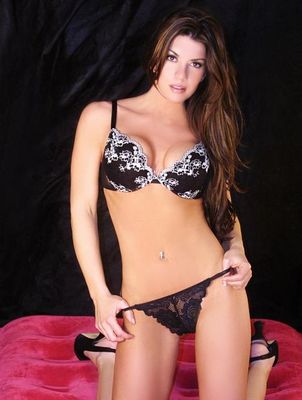 34. Sara Ponce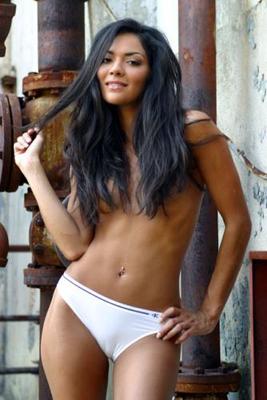 Sara Ponce has one thing in common with Nicole Scherzinger, I'll bet you didn't think I could throw in a Scherzinger reference huh? Yeah, that's right!
Sorry, back to the point. Sara has one thing in common with Scherzinger, DNA. They are like sisters but Sara can beat her up in a fight.
33. Pride Girls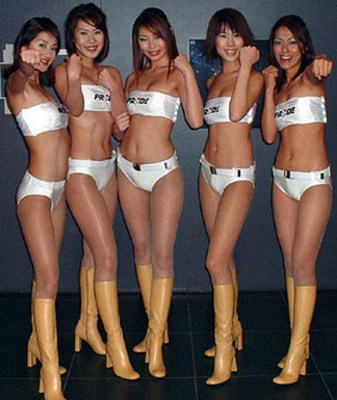 Too many babes in one place at one time. They must be separated before the world explodes.
32. Aby Rulloda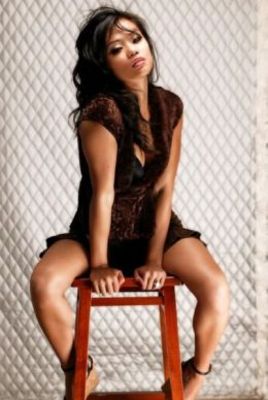 What a lucky stool.
Of course, I could also say what a lucky bra, shirt, photographer, background...but you got the point.
31. Miesha Tate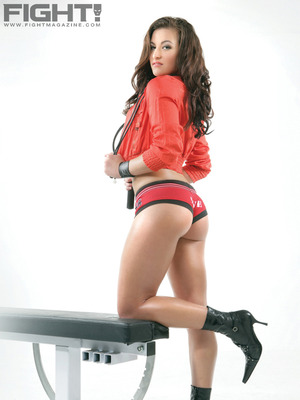 Yep. Exactly. Amazing.
No need to be literate here, Miesha is hot enough to excuse my literacy.
30.Holly Kishere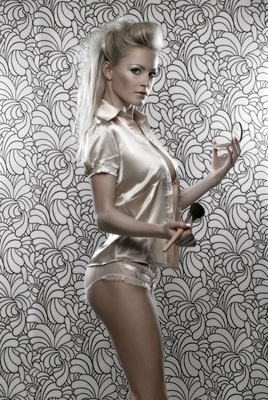 Not too sure what is going on with this shot, all I know is that Holly Kishere is a total babe that I would do anything for.
Except, of course, wear makeup. That was not a random line, she is holding makeup in her hands guys. It makes sense.
29. Christie Cartwright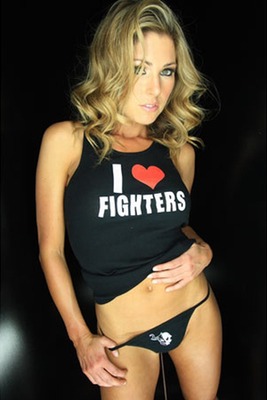 Can we replace the word fighters with writers?
28. Monica Arteaga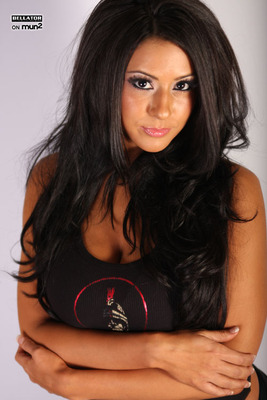 I have never heard of Bellator fighting until now. But I still haven't seen it either.
I have heard of it because it is plastered across Monica's shirt.
27. Gina Carano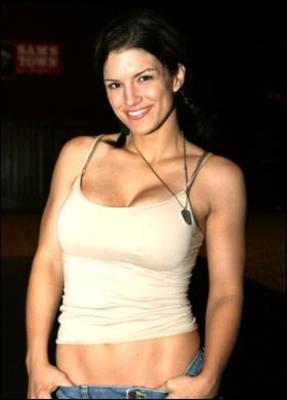 I want to fight Gina Carano. Sign me up today for a man versus woman match. I am ready for her. I have been practicing.
Side note: The idea behind the fight, there is some logic here, the idea is that she will beat me up so bad, she will feel sorry and console me afterward. See, I told you there was some logic.
26. Kenda Perez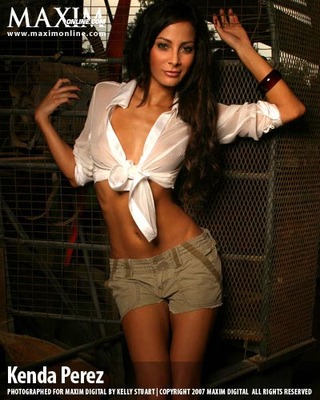 Kenda Perez is a babe. She is so hot that I want to slap myself in the face, then slap my momma.
The only thing between me and her is, well, that list is too long to mention.
25. Amber Nicole Miller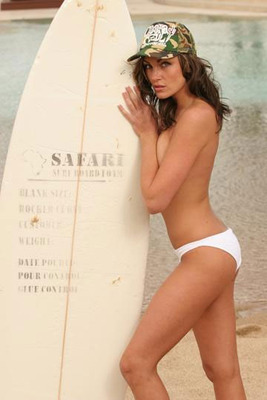 Free surf lessons!
That is definitely a sexual innuendo, you just have to use your brain for a second.
24. Rebecca Love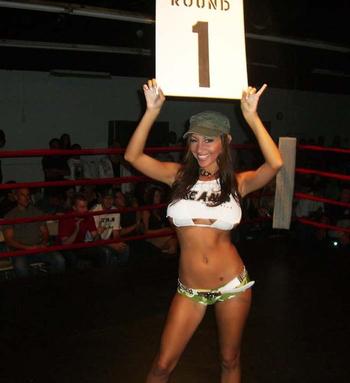 It is round one but with a body like that, no one is looking above her chest.
I'll bet she tells people she is in marketing too.
23. Chandella Powell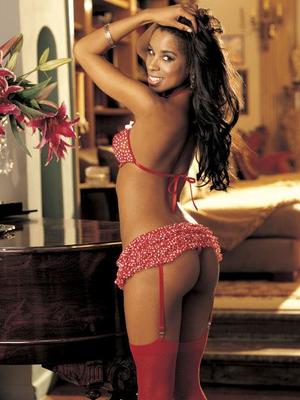 The most underrated hottie in the UFC.
Is it just me or does this pose seem to be a trademark of the women of MMA?
22. Belle
Belle, not the Disney version, is a beautiful MMA model. That is it. That is what I can find about her.
Since no one cares what she does, I think that is sufficient enough data for her wiki page.
21. Logan Stanton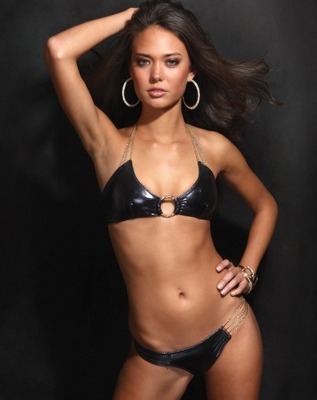 Can you believe that, of all the sexy women, Logan has too many hot photos. I had trouble finding just one to include in my slideshow.
For that reason, I give you a taste of Logan. That sounded wrong. Anyways, I present a few more shots of this beauty.
How awesome would it be to see this image when you woke up?
20. Lauren Sugihara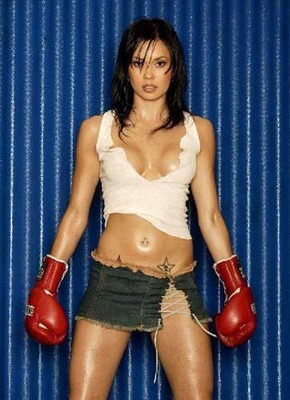 I don't know if she is a model or a fighter but one thing I do know is that I would not put up much of a fight if she hit me.
19. Tiffany Fallon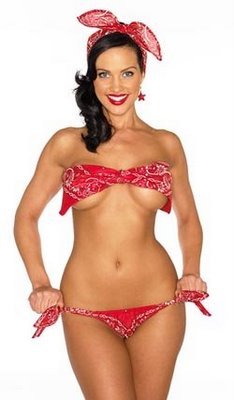 Could you have thought of a better way to use a bandanna?
I didn't think so.
18. Claudia Verela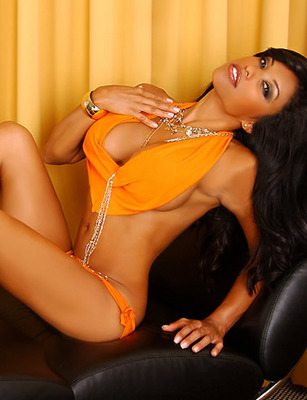 Who is this? Where did she come from? How do I get to meet her?
This is what I do know, she is smoking hot. The End.
17. Anne Rivera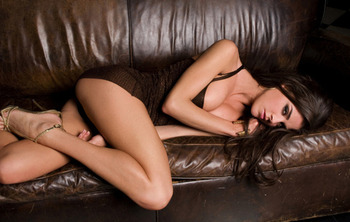 No need to thank me fellas, Anne Rivera has been on display for us to see for a while now.
She has also been laying on this couch by herself for too long, time to include others Anne.
16. Natasha Wicks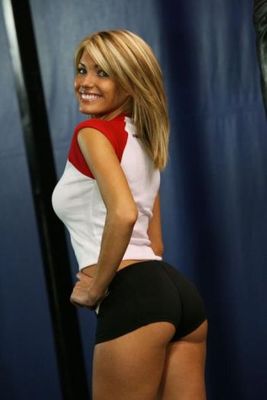 With an ass like that, I am pretty sure she has never understood the concept of a real job.
15. Richaele Long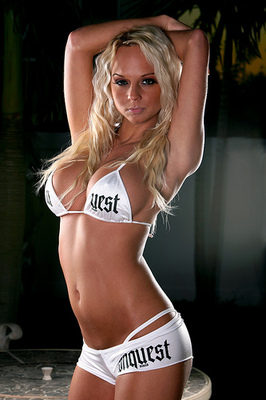 If I knew what Conquest was, I would be watching it yesterday to see the lovely Richaele Long.
And no there is no misspellings, Microsoft Word wanted to fight me on the spelling of her name. It literally would not let me input Long into the system.
14. Tamara Marie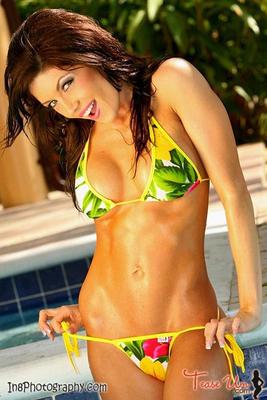 What words can describe a gorgeous brunette in a bikini standing by the pool?
Nothing really, sometimes you just have to look.
13. Rachelle Leah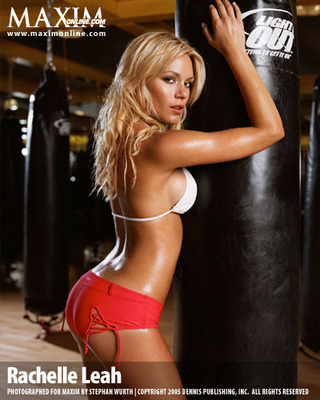 The UFC has the best of everything including women. They have more beautiful women than a Kenny Chesney concert.
It is like a who's who of hotties in the UFC and Rachelle Leah is among the top.
12. Abbie Ratay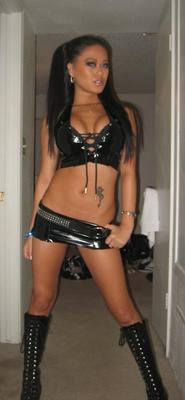 Wait, what was going on? Am I suppose to be commentating though out this picture?
I am going to say one thing, I would intentionally forget what round it was just to have another reason to watch her as she walks around the cage.
11. Edith Labelle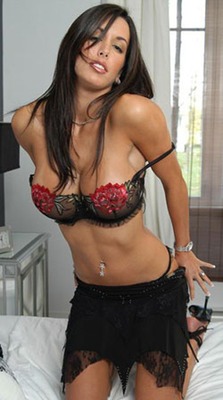 And now we begin our climb into the top ten.
The next ten women could possibly be the hottest women ever assembled on bleacher report.
The next ten women are so hot, it should be illegal to rank them against each other.
10. Ali Sonoma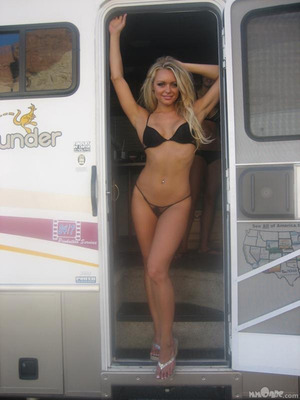 Enjoy this blonde beauty for a moment.
It is kind of hard to imagine that she is only number ten.
9. Mercedes Terrell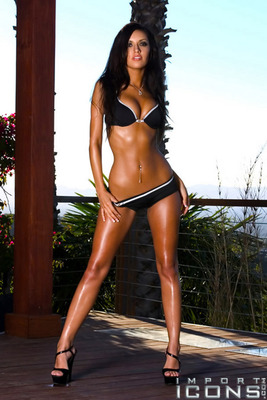 In the words of my Puerto Rican friends to the south, 'Está que estilla!"
8. Michelle Waterson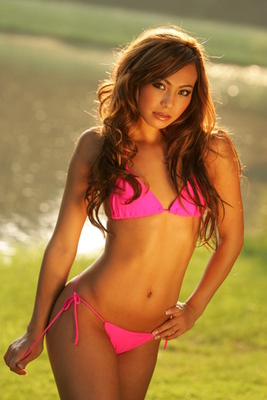 I am sure that if I hosted a MMA event, Michelle Waterson would have no problem getting in.
Now, all I need is to start my own MMA company so I can invite her.
7. Laura Jones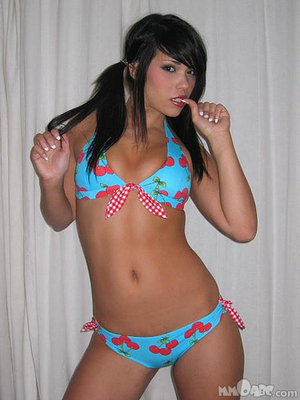 If you don't know who this is, she works for Cage Rage as a ring girl.
But I know her from this shot
6. Brittney Palmer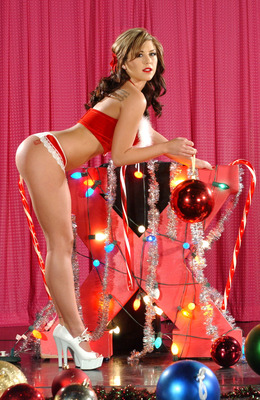 5. Jenna Bentley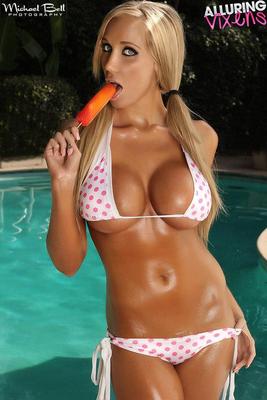 What else is needed to say for this babe? I think the Popsicle says it all.
4. Arianny Celeste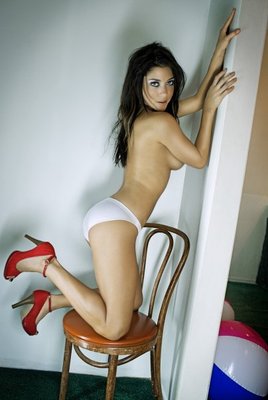 Sorry but Arianny Celeste is not the number one on this list of hottest women in the world of MMA.
I bet that most of you did not see that coming but when you see the next three ladies, you will agree.
3. Penny Mathis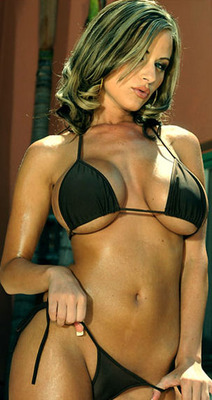 One picture can not show how hot Penny Mathis truly is, so I give to you some more.
2. Holly Madison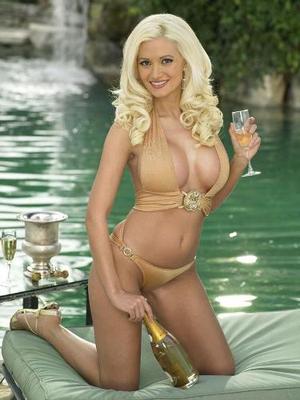 1. Adree Desanti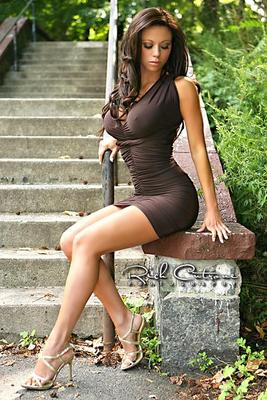 I present to you the one, the only...Adree Desanti.
Keep Reading