NFL Training Camp News: Cowboys Roy Williams, Dez Bryant Feuding Already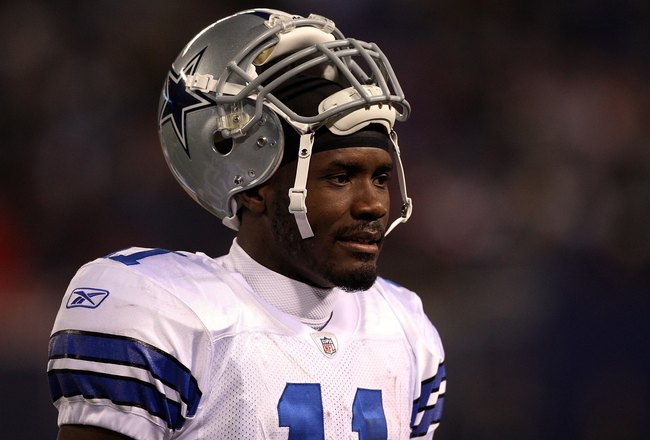 The Dallas Cowboys were one of the first teams to open their 2010 training camp this week, kicking off their preseason tune-up in San Antonio. But it took just one day for the NFL's most recognizable franchise to grab recognizable headlines.
The Cowboys tumultuous receiver and their newest first round pick both did their best to impersonate the former Cowboys receiver who famously made his own headlines.
Roy Williams and Dez Bryant already generated conflict and storylines, and the Cowboys haven't even filled out their invite list to camp. So what exactly happened that already has Cowboys' camp in a twist? And what other news is circulated training camps, including three more that open today?
Rookie Hazing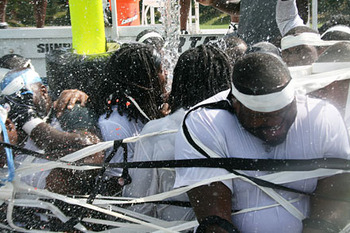 Rookie hazing is a regular part of training camp. The new guys get harassed and tortured by the veterans who do anything from shaving funny haircuts to making rookies sing to tying rookies to the goal posts to staging talent shows.
It's part of the NFL culture that rookies are at the beckon call of veterans. So why was this incident in Cowboys camp any different?
Dez Says No to Tradition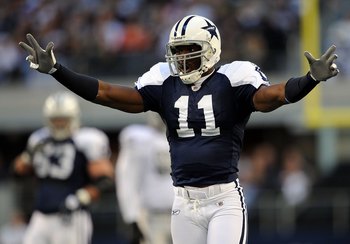 Ronald Martinez/Getty Images
It is a regular sight at training camps around the NFL, rookies carrying the pads of veterans. It turns out Williams pressed Bryant into that service in the early days of Cowboys camp, and the 2010 24th overall pick flat out refused.
Refusing a veteran's request rarely goes over well in training camp, but Bryant did not care.
He stated, "I'm not doing it. I feel like I was drafted to play football, not carry another player's pads."
"If I was a free agent, it would still be the same thing. I just feel like I'm here to play football. I'm here to try to help win a championship, not carry someone's pads. I'm saying that out of no disrespect to [anyone]. I don't believe in that at all," Bryant said. "We have a goal here. It's not about playing games. It's all about just trying to do the right thing and achieve our goal."
Williams Swings Back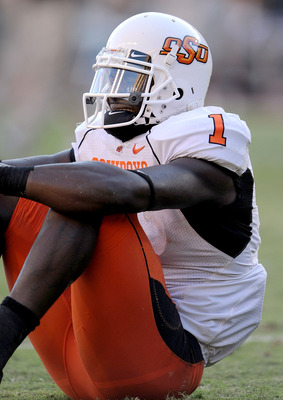 Ronald Martinez/Getty Images
Williams fired back with a predictable answer. Rookies are rookies, veterans are veterans, and thus the former should cater to the latter.
"Everybody has to go through it," Williams said. "I had to go through it. No matter if you're a No. 1 pick or the 7,000th pick, you've still got to do something when you're a rookie. I carried pads. I paid for dinners. I paid for lunches. I did everything I was supposed to do, because I didn't want to be that guy."
Competition?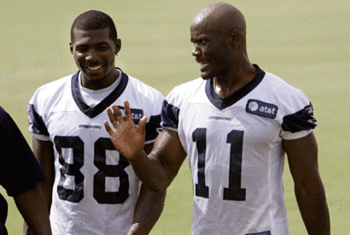 Photo: Dallas Morning News
Williams and Bryant continue to voice that they are of a shared goal and common interest, but it cannot be overlooked that the selection of Bryant comes as a threat to Roy Williams.
Williams has been a disappointment in Dallas (especially for the enormous sum they gave up to get him) while Bryant is viewed as an instant impact player. Bryant may not take Williams' pads, but Williams should be more concerned about Bryant taking his job.
San Diego Chargers Camp News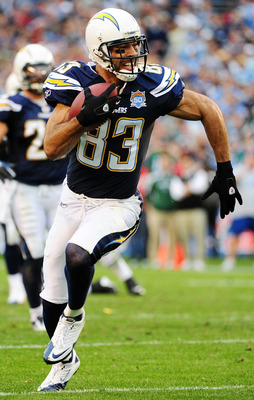 Robert Laberge/Getty Images
The Chargers also kicked off their training camp but without one significant piece. That piece is top wide receiver Vincent Jackson.
Jackson will serve a three-game suspension to begin the season for violating the league's substance abuse policy, but in addition to that, he is currently a contractual holdout.
According to SignOnSanDiego.com, Chargers general manager A.J. Smith has not spoken with Jackson since mid-June and is open the reality that Jackson could be missing for a significant portion of the season beyond his suspension.
Merriman Unhappy Too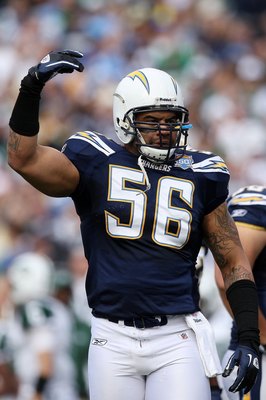 Donald Miralle/Getty Images
Shawne Merriman remains an unsigned restricted free agent.
Merriman stayed away from all offseason workouts with the Chargers, but according to SignOnSanDiego.com, Merriman and the team may be nearing a $3.269 million tender that will get Merriman in camp.
Ryan Mathews Signing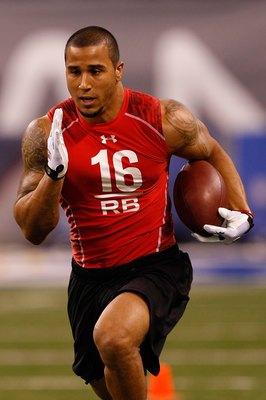 Scott Boehm/Getty Images
News broke last week that the Chargers and 12th overall pick Ryan Mathews were close to signing a deal and getting the rookie in camp. A week later, and there hasn't been much movement on that front.
The report was that Mathews had every indication that he would sign before the Chargers entered camp over the weekend. That deadline has come and gone.
It is the first time since 1999 that the Chargers do not have all of their draft picks signed and in camp on time.
Waiting On Brady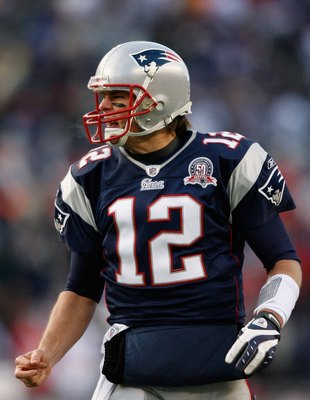 Elsa/Getty Images
The big news in Patriots camp which has dominated the New England summer is the on-going waiting game for Tom Brady's new contract. Brady, who is due to earn roughly over $3 million this season, has reportedly spoke to the Patriots front office about a new deal, but significant movement has yet to happen.
It has been rumored by local media that Brady will seek a new contract worth $45-$50 million in guaranteed money. However, with Rams rookie quarterback Sam Bradford about to earn something similar and a labor brawl on the horizon, Brady's contract negotiations have been tenuous at best.
According to Boston.com, Brady will report to camp, but there will be a cloud hanging over Patriots camp until the deal gets done.
Wes Welker Update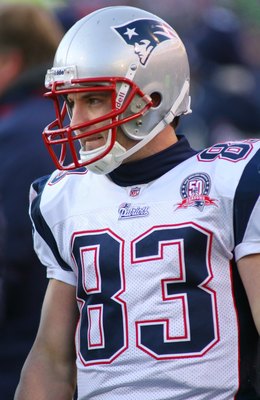 Rick Stewart/Getty Images
Brady's contract is the biggest headline of Patriots camp, but the health and return of the quarterback's favorite target is right behind in terms of news.
Wes Welker, who tore up his knee in the Patriots' season finale last year, is cleared for all drills in training camp. Welker will reportedly go at first speed and contact and should be ready for the Patriots' season opener.
Ravens Open Today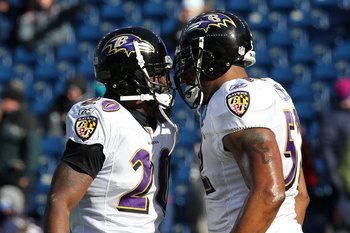 Jim Rogash/Getty Images
The Baltimore Ravens open their camp today. The biggest news from the summer has been the discontent voiced by future Hall of Fame safety Ed Reed.
Reed, who seriously flirted with retirement over the last few months, has maligned the Ravens front office for not giving him the proper support in the defensive backfield. Additionally, Reed faces concerns about his injured hip, which he believes could land him on the physically unable to perform list (PUP list).
"I'm going to be on the PUP list for a minute," said Reed, according to USA Today. "And I'm not going to let them take me off like they took me off last time. I'm just rehabbing. It's a slow process. I'm going to get out there when I feel good. I can't give you a date. I don't know. I had to reconstruct my whole hip. It's not something where I can say, 'I'm going to be back.' I'm not coming back until I'm well and ready. I don't care what anybody says. I know I can play football. I'm going to take my time with this and be sure."
Concern over Kindle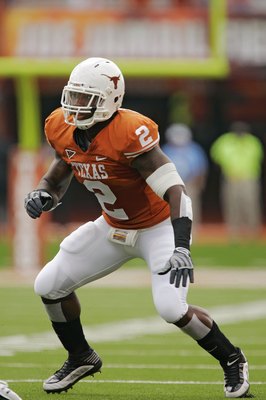 Brian Bahr/Getty Images
Sergio Kindle is expected to be a significant part of the Ravens defense this season as an edge pass rusher. However, first Kindle has to recover and get into camp following a fall at his home that left him with "head trauma" according to reports.
They do not expect Kindle to miss time in the regular season, but his start of camp is delayed indefinitely.
Rookie Impact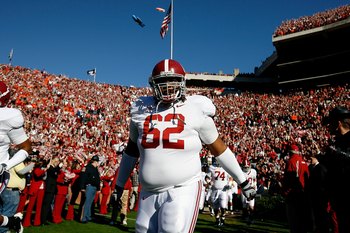 Kevin C. Cox/Getty Images
The Ravens have high hopes for their rookie class and are expected to throw their rookies right into the fire.
Kindle, upon his return, defensive tackle Terrence Cody and, tight end Ed Dickson are all being looked at as immediate contributors on both sides of the ball.
Eagles Open Today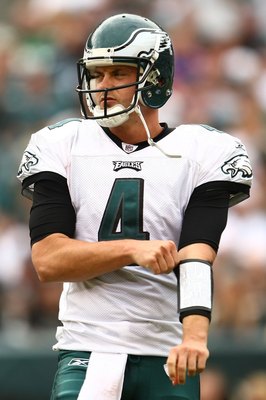 Chris McGrath/Getty Images
The Philadelphia Eagles open camp on Monday, and the biggest story line, at least internally, is the development of new starter Kevin Kolb. Kolb takes the reins in Philly after serving as Donovan McNabb's backup for years.
Can Kolb take the bull by the horns and take the Eagles offense and its weapons on the edge to the next level?
And What of Vick?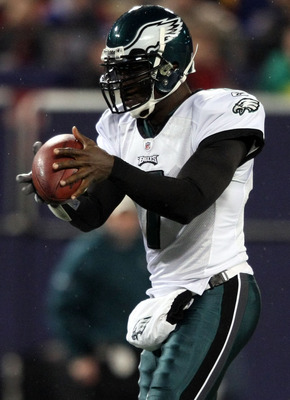 Nick Laham/Getty Images
The Michael Vick Watch may dominate Eagles camp from an outside perspective. Vick wanted to use last season to parlay his way into a starting job somewhere else. That didn't happen. The Eagles held onto Vick despite trade rumors and now must find some way to make him useful aside from 10 snaps per game.
Vick was already the subject of off-the-field controversy (though cleared) and still appears to be an enigma on the Eagles roster.
Broncos Open Today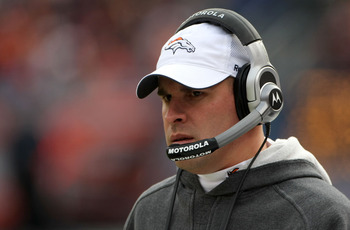 Doug Pensinger/Getty Images
Broncos camp opens on Monday with a new feel and certainly new faces. The Broncos traded away yet another huge piece of their roster in the offseason, sending wide receiver Brandon Marshall to the Dolphins.
In his place are young, rookie, and unproven wide receivers to handle the ball coming from what can only be described as a very complex quarterback situation.
Just Who Is Under Center?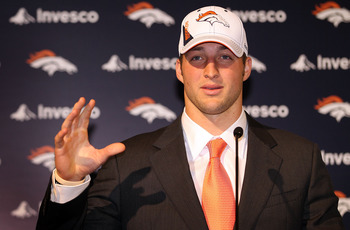 Doug Pensinger/Getty Images
Tim Tebow? Brady Quinn? Kyle Orton? Just who will be calling the shots in Week 1? One would think the favorite is the incumbent Kyle Orton. However, the Broncos mortgaged a lot to surprisingly draft Tim Tebow in the first round. After all that, they traded for Brady Quinn when it already appeared like the depth chart was deep enough.
Orton appears like the early leader in the clubhouse, but Broncos fans have already lined up their popular backing of Tebow.
As for Brady Quinn? Chances are he's already behind the eight ball.
Locking up Elvis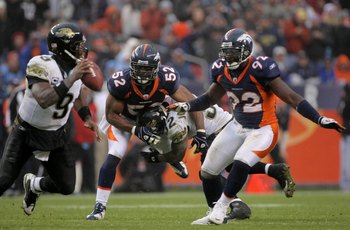 Doug Pensinger/Getty Images
The Broncos made one more big move to lock up their best defensive player by giving defensive end Elvis Dumervil a five-year extension worth $61.6 million ($43.1 million guaranteed).
Dumervil, who led the NFL in sacks last season with 17, is now signed through 2015.
Keep Reading

Dallas Cowboys: Like this team?