NBA Trade Rumors: 10 Other Stars Who Could Force Trades Like Chris Paul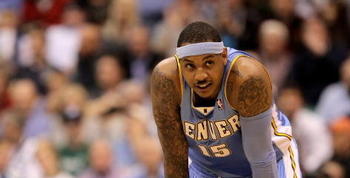 Ezra Shaw/Getty Images
The New Orleans Hornets and their star point guard Chris Paul will meet today to discuss the team's future plans to appease their franchise player. Paul awaits the Hornets' mission statement, before, as is likely, asking for a trade out of town.
But Paul isn't the only star who could find himself in a position to ask for a trade. There are a number of recognizable players who could soon ask for a trade for a number of reasons: contracts nearing expiration, teams heading in the wrong direction, or simple disagreements with the team.
So which 10 players could be next to ask for a trade?
Look inside to find out.
Carmelo Anthony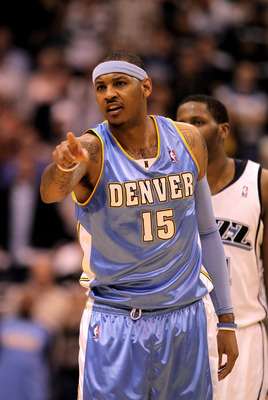 Ezra Shaw/Getty Images
There was talk this summer about the Nuggets moving Anthony before the season begins. That may still happen or Anthony could wait until the trade deadline.
Anthony wants to test the open market, but the Nuggets appear unwilling to give him that opportunity, either by locking him up to an extension now or trading him before he gets the chance.
It is a bit of a long shot that Anthony would demand a trade, but if he feels the environment in Denver is growing toxic, he could pitch the idea of the Nuggets trading him before his free agent summer of 2011.
Such a move gives the Nuggets something in return and gives Anthony the chance to test the open market and/or sign with the team which acquires him via trade.
Andre Iguodala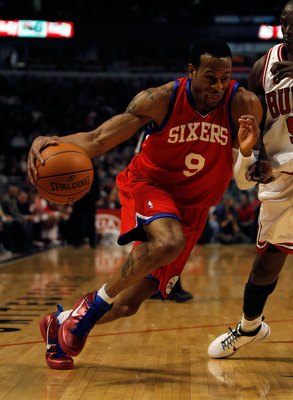 Jonathan Daniel/Getty Images
There was concern prior to the draft about how Iguodala continue to fit with the 76ers with the arrival of second overall pick Evan Turner.
The two current faces of the 76ers now share the same position and that math will not add up before next season starts. Iguodala has to see the writing on the wall and grumblings for his trade will likely increase over the next few weeks.
Tony Parker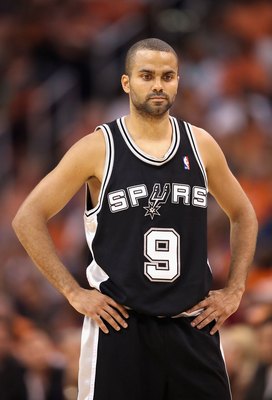 Christian Petersen/Getty Images
Tony Parker has already been the target of Amar'e Stoudemire's recruitment to New York.
Parker, 28, looks around at a Spurs roster that is only getting significantly older while Parker still has years left in his prime.
The days of the Spurs' serious title contention appear over which could give the San Antonio point guard the motivation to ask for a trade out of town. If/when he does it, the Knicks will likely be right there to listen.
Richard Hamilton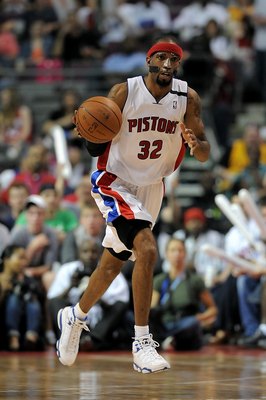 Gregory Shamus/Getty Images
The Ben Gordon-Charlie Villaneuva experiment has not worked out for the Detroit Pistons. Now, they face frontcourt turmoil as they try to find a balance between Hamilton, Gordon and Rodney Stuckey.
Uncertainty in the frontcourt which could force Hamilton to the three spot and a declining Pistons roster could be enough to send Hamilton running for the door.
Darren Collison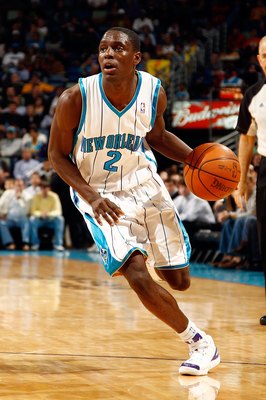 Chris Graythen/Getty Images
If the Hornets decide to hold on to Chris Paul, it could be Collison who asks for his ticket out of town.
Collison's stock is on the rise since the Paul chatter began. His 12.4 points and 5.7 assists per game as a rookie backup raised eyebrows around the league.
Collison is entering his second year and thus does not have much leverage, but there are a number of teams that the could point guard help.
If Collison and his representatives find the right team to partner with the Hornets, it could be Collison making more noise than Paul.
Baron Davis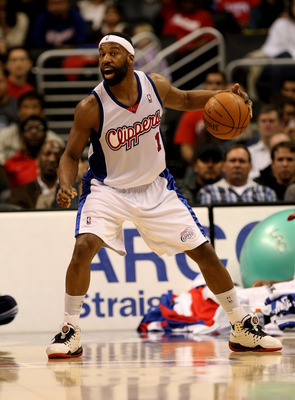 Stephen Dunn/Getty Images
The Clippers are a very young team and only getting younger. Davis, 31, is three years older than the next player on the roster and only one other player is within five years of Davis. That could be initiative for him to stick around and steer a young roster, or it could be enough for him to want out of town and play for a contender.
Davis (15.3 points, 8.0 assists per game in 2010) is still playing at a high level that could command another package of future prospects for the Clippers.
Monta Ellis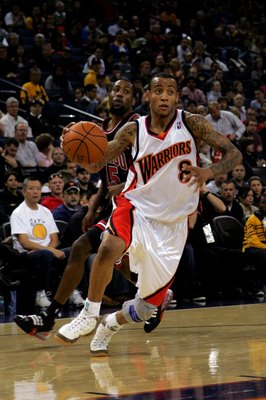 Ezra Shaw/Getty Images
Monta Ellis began this past season by knocking the Warriors guard play and general disgruntlement over the team's direction. The Warriors recently swapped the promising Anthony Randolph for the established David Lee, but that may not be enough to satisfy Ellis who voiced his opposition to front office moves.
Ellis is a proficient scorer with a big contract, but could be had if a team has the right expiring contract to get it done.
Mike Conley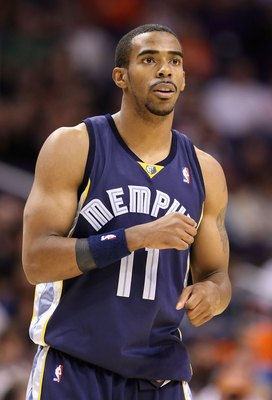 Christian Petersen/Getty Images
Mike Conley was sprinkled in the pre-Draft trade rumors, but there could be an opening for Conley to ask for his trade.
Conley's inconsistent playing time since being drafted combined with O.J. Mayo's ability to run the point make it even harder for Conley to make a significant impression.
Conley is viewed as a player capable of much more if given the opportunity. Conley is no stranger to trade rumors as he's been the subject of many in his young career, but an apparent ceiling in Memphis could be enough for him to demand a trade.
Antawn Jamison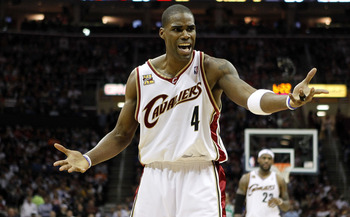 Gregory Shamus/Getty Images
Jamison arrived in Cleveland thinking he'd get a chance to play with LeBron James through the two years and $28 million left on his roster.
That opportunity is now out the window and Jamison likely has the desire to get himself off a roster that is heading nowhere but south, but his cost could be too pricey for any suitors.
Michael Redd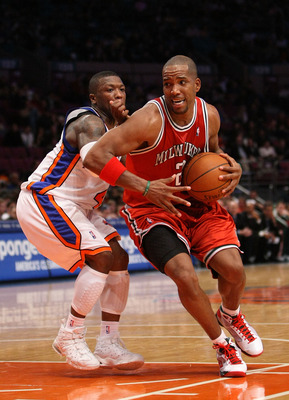 Nick Laham/Getty Images
Michael Redd was the object of previous trade rumors, but now the free agent-to-be could be a position to desire a move given the recent, long-term commitment made to John Salmons and the emergence of Brandon Jennings as the club's leading ballhandler.
Redd is a big-time scorer who could try and maneuver his way onto a Western Conference team where he will arguably have a better shot at winning.
Keep Reading