10 NFL Playoff/Super Bowl Results That I Would Change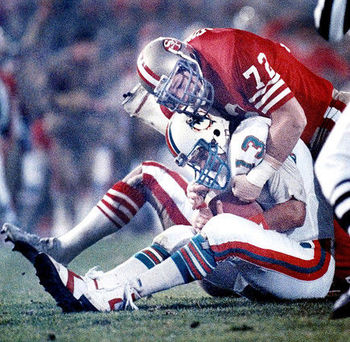 In sports, seemingly football especially, we don't always get the "happy" ending. For every John Elway and Jerome Bettis, we get a lot more Dan Fouts and Barry Sanders.
Despite their best efforts, there are many great, great players who never got their Super Bowl ring, or even a spot in the title game itself. Even entire franchises have yet to taste the achievement of a Super Bowl ring. While some players make it look easy and win four or five at a time, there are many more on the outside looking in wondering "Why not me?".
This is my list of the 10 playoff/Super Bowl results that I would change, that would favor all those great players and the potential amazing playoff stories we could have seen.
1998 NFC Championship Game: Atlanta Falcons vs. Minnesota Vikings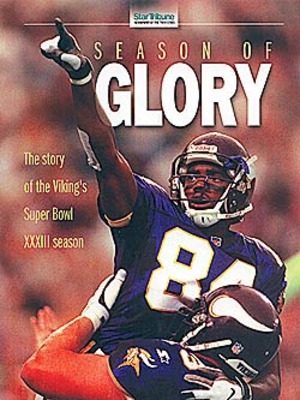 I'll be the first to admit that this is a homer pick, and I've covered the 98' Vikings numerous times in my other articles.
However, that doesn't change the fact that the 1998 Vikings, who lost in heartbreaking fashion to the Atlanta Falcons, 30-27 in OT, were packed with talent that deserved a Super Bowl ring, and were an amazingly talented team caught on a day when they weren't completely on.
This game was the best shot for players like Cris Carter, John Randle, Randall McDaniel, Gary Anderson (whose missed field goal kick to seal the game for the Vikings will go down in history), and Randall Cunningham.
With all due respect to the Falcons, I just don't think Jamal Anderson, Chris Chandler, and Eugene Robinson were really as memorable as those other guys. Not to mention, the Falcons win stole what could have potentially been the most action packed Super Bowl ever, with John Elway's seemingly unstoppable Broncos facing the then greatest offense of all time.
This was also the closest Randy Moss came at the time. He would appear in a Super Bowl nearly 10 years later, in one of the biggest upsets of all time.
Super Bowl XIX: San Francisco 49ers vs. Miami Dolphins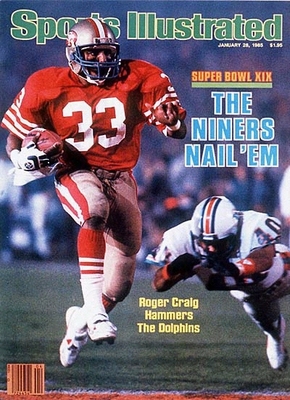 Dan Marino's only Super Bowl appearance in his historic 1984 season was less than memorable. The 49ers hammered the Dolphins, 38-16.
Had the Dolphins won the game, it would have capped the greatest season ever had by an NFL quarterback. Of course, it would have also given Dan Marino a Super Bowl ring, the only achievement that avoided him in his illustrious career.
Plus, would it really have killed Joe Montana's legacy to finish his career with three rings instead of four?
No one at the time believed Marino, who was only in his second season, would finish his career without a ring, despite the losing effort to the Niners. But after 1992, Marino would never even make it back to an AFC Championship game.
1993 AFC Championship Game: Buffalo Bills vs. Kansas City Chiefs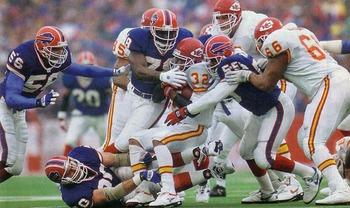 Speaking of Montana, the potential to not only become the first QB to lead two separate teams to a Super Bowl title, but cement his spot as the greatest QB of all time, was squashed by the Buffalo Bills in the 1993 AFC Championship game.
The Bills beat the Chiefs, 30-13, and Montana left the game in the 3rd quarter with a concussion.
How did the Bills fare two weeks later? They lost their record 4th Super Bowl in a row, falling by the same score of 30-13 to the Cowboys.
Did we really need to see another Bills Super Bowl beatdown? The Chiefs hadn't been to a Super Bowl in over 25 years (and still haven't), and I think a 38 year old Joe Montana led Chiefs would have put up a bigger fight against Troy Aikman and company.
Super Bowl XXV: New York Giants vs. Buffalo Bills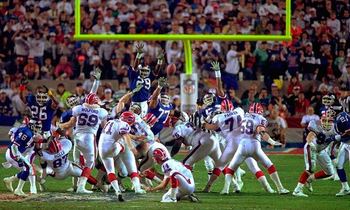 Don't worry Bills fans, I have well wishes for your franchise too!
Simply put: Norwood makes the kick, Bills win the Super Bowl, Thurman Thomas, Jim Kelly, Marv Levy and Andre Reed win the rings that LT, Phil Simms, and Bill Parcells already had.
This loss really set the precedent for the rest of the Bills Super Bowls after this. The three straight losses after were all horrible beatdowns at the hands of the Cowboys and the Redskins.
Regardless, I think Jim Kelly would be a lot more memorable as a Super Bowl winning QB than Jeff "The Stache" Hoestetler ever would be.
1991 NFC Championship Game: Washington Redskins vs. Detroit Lions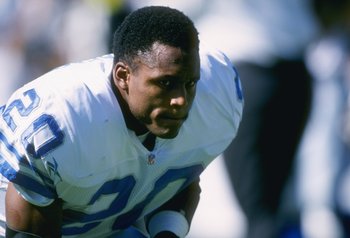 A surprising amount of people seem to forget that the Lions were fairly competitive in the 90s. They made the playoffs consistently, and in 1991, they went 12-4 and made the NFC Championship game.
Most people aren't even aware the Lions have ever made an NFC Championship. Probably for a good reason, as the Redskins walked all over them, 41-10.
But the game still proved to be the closest Barry Sanders ever came to getting a ring, an accomplishment that seems like a pipe dream for most Lions fans.
A Detroit Lions Super Bowl would be even more shocking than an Arizona Cardinals Super Bowl, and perhaps Sanders would have found a Super Bowl win inspiring enough to play his entire career, and break Walter Payton's then rushing record.
Super Bowl XLIII: Pittsburgh Steelers vs. Arizona Cardinals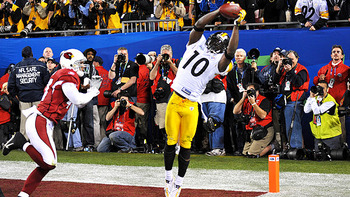 In a more recent, already classic, matchup the upstart Cardinals couldn't finish the job after mounting an amazing comeback in the 4th quarter.
A Cardinals win would have given not only deserving guys like Larry Fitzgerald, Anquan Boldin, and Edgerrin James get a ring, but Kurt Warner (like the afore mentioned Joe Montana) would have been the first quarterback in NFL history to lead two different teams to a Super Bowl win.
It would have also been the perfect conclusion for Warner's career, an amazing up and down story in itself.
Any notable Steelers players had already won a Super Bowl three years before, and it's not like the Cardinals are going to get to the big game that often. With all due respect to the Steelers and their franchise, the Cardinals simply needed it more.
2003 AFC Divisional: Indianapolis Colts vs. Kansas City Chiefs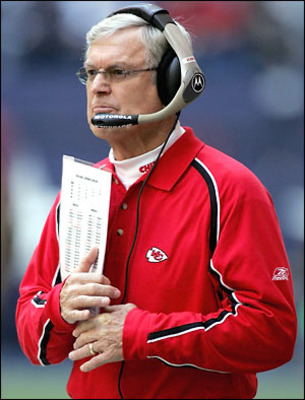 The 2003 Chiefs were another team packed with talent that deserved to win it all, but despite their mighty offense, fell short against the Colts in the Divisional round.
The first puntless game in NFL playoff history ended in a Colts win, 38-31.
Had the Chiefs won the game, and gone on to win the Super Bowl, guys like Trent Green, Priest Holmes, Tony Gonzalez, and Dante Hall would have received a ring, and Dick Vermeil would have become the first coach in NFL history to lead three different teams to a Super Bowl.
I'm aware that Holmes and Green were backups on Super Bowl winning teams, but they both had spectacular seasons in 2003. Holmes set the NFL single season TD record with 27 (since been broken twice), and Green passed for over 4,000 yards with 25 TDs in his first Pro Bowl year. A Super Bowl win would have been a great ending for both guys.
1995 AFC Championship Game: Pittsburgh Steelers vs. Indianapolis Colts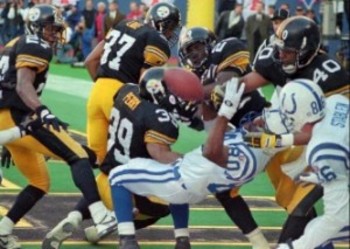 First off: sorry Steeler fans for continually wishing losses on you. If it helps, this is the last slide featuring you guys.
The underdog Colts came just short of pulling off a miracle in the 95 AFC Championship. They entered the playoffs at 9-7, with a young Marshall Faulk, the comeback player of the year Jim Harbaugh, and a ragtag group of white collar yeomen.
No one expected them to go beyond the Wildcard round, but they beat the Chargers, 35-20, then shocked the Chiefs (who were undefeated at home) 10-7.
You can take your pick in the AFC Championship. Take away Kordell Stewart's phantom TD, or have Aaron Bailey catch the Hail Mary pass that Harbaugh heaved at the end of the game, and you'd have a Colts victory and one of the most shocking playoff runs of all time, especially had the Colts managed to beat the 90s Cowboys at the peak of their power in the Super Bowl.
Three years later, the Colts would draft Peyton Manning, and the rest as they say is history.
Super Bowl XXXIX: New England Patriots vs. Philadelphia Eagles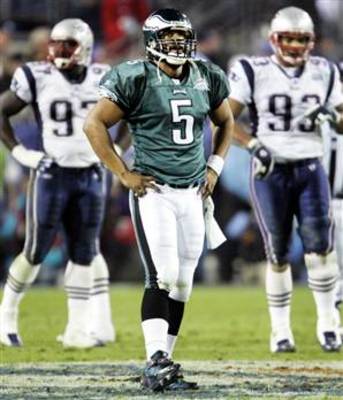 Despite the fact he was the greatest quarterbacks (possibly players) in the franchises' history, many Eagle fans will look back with disgust on Donovan McNabb.
Whether it's the four failed NFC Championship appearances, puking in the Super Bowl, or his public feud with Terrell Owens, McNabb's tenure in Philadelphia will always be one of regret.
A Super Bowl title could have changed that. McNabb would be regarded as the hero who delivered the Eagles their long sought after title, and TO would have admired McNabb's toughness (which he questioned after the loss). Not only would it have fixed Philly's interior problems, but two very talented players would finally have their rings.
It's very possible that had the Eagles won that Super Bowl, both men would still be in Philadelphia.
1999 AFC Championship Game: Tennessee Titans vs. Jacksonville Jaguars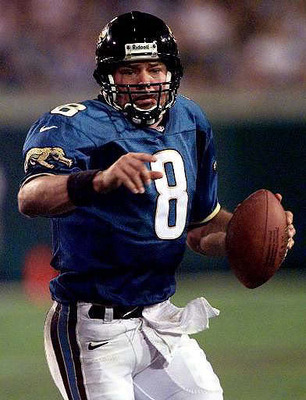 In 1999, the Jaguars only lost three games: all of them to the Titans.
The Jags were loaded with talent. Mark Brunell (in my opinion, one of the most underrated quarterbacks of all time), Fred Taylor, Jimmy Smith, Kevin Hardy, and had a great coach in Tom Coughlin.
A week after ending Dan Marino's career in truly crushing fashion, 62-7, the Jags were shoved aside by the Titans, 33-14. This was especially frustrating considering the momentum they had to be carrying off the last game.
Although the Titans provided us with one of the most memorable Super Bowls of all time, and had tons of deserving talent in their own right, I would have loved to see the Jaguars, who were only three years old at the time, win the Super Bowl.
A Super Bowl win also would have solidified a fanbase in the Jacksonville area, which would avoid all the problems they are currently having with blackouts and the potential to have the team moved.
Thankfully, Brunell and Coughlin both eventually won Super Bowl rings within the following decade.
Keep Reading