2010 NFL Preview: Kevin Kolb's Seven Keys to Success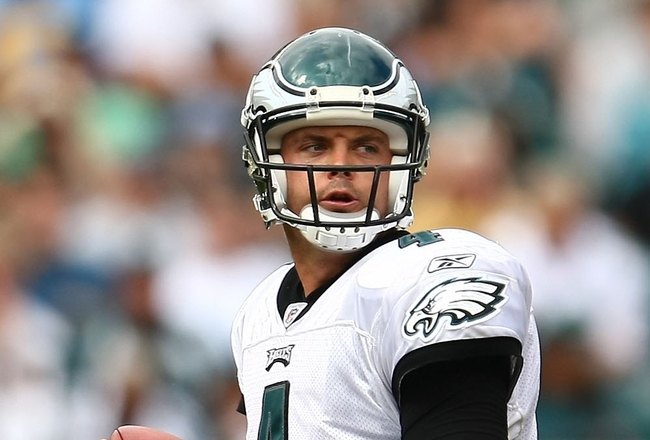 Fans looking for this winning pose by the future quarterback will have to be patient, but perceptive of how he can lead the Eagles back to a Super Bowl.
7. Ensuring faith in the fans and media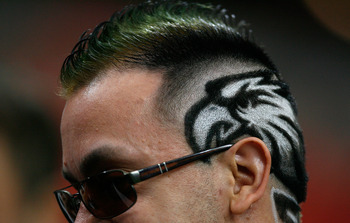 This one is simple. For Kolb, starting training camp with concentration on the team's own success and chemistry with the club will pay dividends. It may even spark more fans for the preseason home games.
6. Don't Overdo the QB job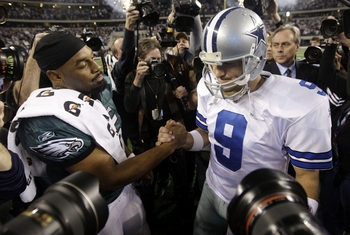 If Kolb wants to create his own success, he's going to have to step out of McNabb's shadow. Nobody can instantly recreate all of McNabb's moments again, so Kolb's jumping through his own ring of fire. Watch for divisional games to be the real indicator.
5. Follow the West Coast Offense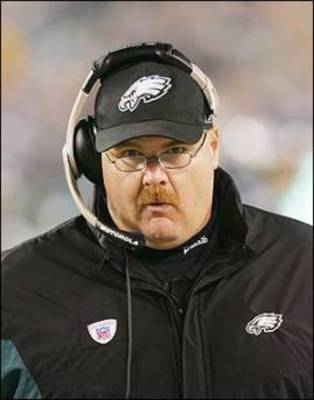 Again this seems arbitrary, but West Coast may be safest for Kolb to work with, and he's had at least two years built up in practice drills and a few games to work out the kinks.
4. Utilize the Running Backs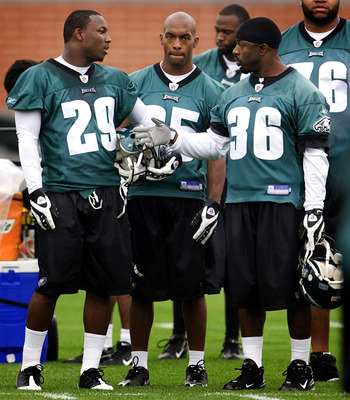 LeSean McCoy is inheriting the knowledge former phenom Brian Westbrook passed on. So, as McCoy looks to add on to his standout rookie season, watch out for Mike Bell to complement the offense and 2010 Pro Bowl FB Leonard Weaver to make high pressure runs on short yardage. The more, the better for Kolb's sake.
3. Weapons at Wideouts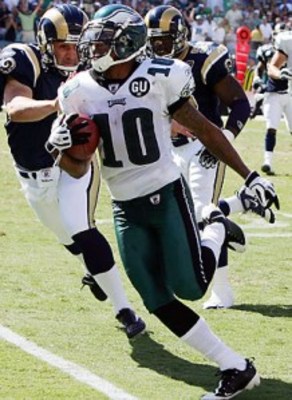 This is going to be a luxury for Kolb. With the emergence of young weapons at the cusp of peaking, it can be a drag for opposing defenses covering DeSean Jackson, Jeremy Maclin, Jason Avant, Hank Baskett, Riley Cooper, or Jordan Norwood.
Kolb may not be as Hail Mary-happy as McNabb was at times, but McNabb was not the most accurate of quarterbacks.
2. Offensive Line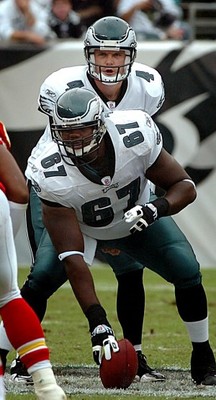 This is the subject muted by some, but highly touted as the roughest and most rigorous of tests. How will Kolb respond if the line shuts down? Will the Cowboys tear apart the Eagles like they did this past January? Those questions must be answered.
1. Tight End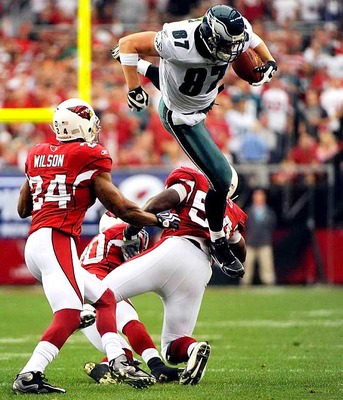 Brent Celek may be the security blanket L.J. Smith never was for McNabb. Remember, McNabb also had Chad Lewis 10 years ago and that helped McNabb hit his targets. Added to the mix is Cornelius Ingram—a star at Florida University coming off two straight ACL surgeries. One could only hope.
Keep Reading

Philadelphia Eagles: Like this team?