Who Will Take John Cena's Throne?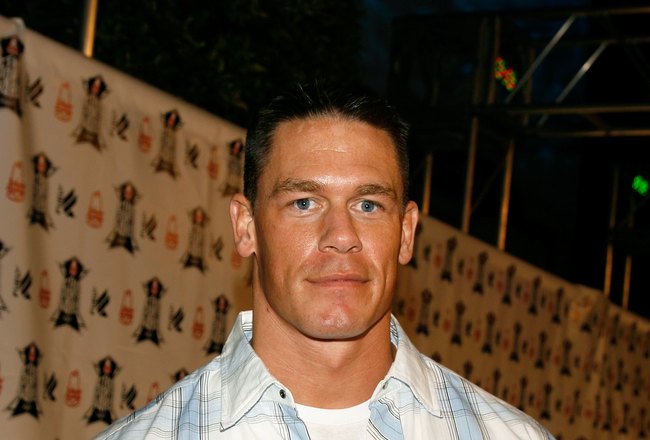 John Cena is known throughout the world. Some like him, but most hate him. He is the WWE's current poster boy, and through the years there have been many like him, such as Hulk Hogan in the 80s and Stone Cold Steve Austin in the 90s.
John Cena, as the King of WWE, has accomplished things that some can only wish for. He has won U.S. Titles, Tag Team Titles, World Titles (on nine different occasions), Royal Rumble, and he has headlined multiple Wrestlemanias. He is a Hall of Famer for sure, but when the time comes, he will retire from wrestling and one man will have to take his place.

I am writing the article today because I thought if John Cena is the King of World Wrestling Entertainment, then who will be his successor? Many people might say that John Cena is going to stay in the WWE for at least another five to seven years. Well, I think that Cena will do exactly what a legend of this industry did. His name was The Rock. After a short tenure in WWE, The Rock went to Hollywood, and that is what I believe Cena will do.
It makes perfect sense because the workload would be less, and he would be making more money as a film star. There are many young superstars in the business right now who would kill for the fame and fortune that Cena has. He stars in movies (they might be bad but are still movies) and commercials. What does the future hold for the WWE?

Who the next King will be in the WWE? Here are some superstars who might fill that spot when John Cena finally decides to hang up those boots (or sneakers, whatever he wears). The only rule is that they have to be younger than 35.
Randy Orton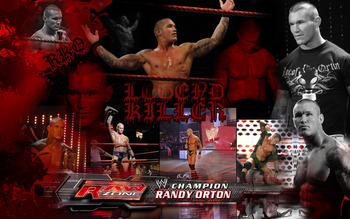 I'm sure this comes as no surprise. If John Cena is The King of WWE, Randy Orton is definitely not just second in line but is one of the Emperors at the moment. He is even starting to get bigger pops then John Cena
Everybody knows of Randy Orton's accomplishments: Intercontinental Champion, Tag Team Champion, and a six-time World Champion (youngest world champion in history), Royal Rumble Winner, headlined Wrestlemania, and been a part of Evolution, Rated RKO, and the leader of Legacy.
Just like Cena, Randy Orton is a future Hall of Famer and is still young at age 30. The man can talk and wrestle better than Cena. When he is done with his career, which should be about 10 to 12 more years, he will be compared to the all time greats such as Shawn Michaels, The Undertaker, Ric Flair, and Stone Cold Steve Austin.
Cody Rhodes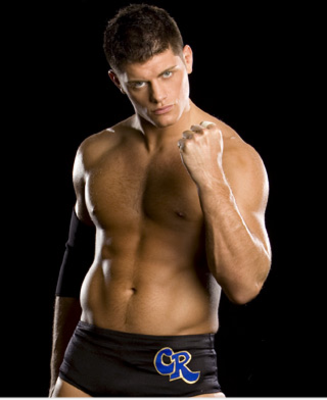 "Dashing" Cody Rhodes, is making a name for himself on Smackdown and he is only 24. A second generation superstar, his father is "The American Dream" Dusty Rhodes.
He might have a lot to live up to, but he has already surpassed his partner, Ted DiBiase. He has 15 years left in his career and I expect lots of World Titles by the end of Mr. Rhodes' career.
He still might not have proven himself to be the King of the WWE, but he has a long time to do that. Even if Cody Rhodes is not the poster boy, he is still self-proclaimed "Dashing."
Ted DiBiase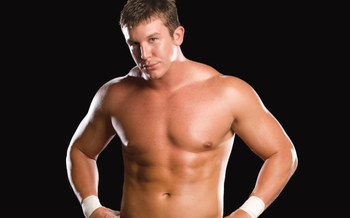 The Fortunate Son himself, Ted DiBiase, Jr., is trying to continue what his father proved his entire career: "Everybody's got a price." He has already done a movie called The Marine 2 and won Tag Team Gold with Cody Rhodes twice. He is currently The Milllion Dollar Champion and has Maryse as his manager.
Out of his former Legacy brethren he is probably the least likely to become the face of the WWE because his gimmick is just like his father's. He needs something original or he will live in the shadow of "The Million Dollar Man" his entire career.
John Morrison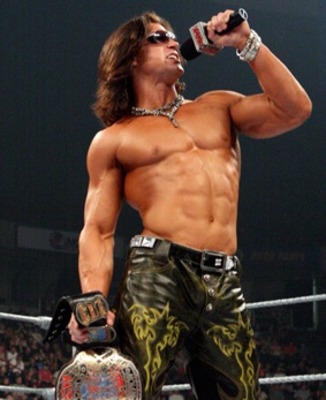 John Morrison has been dubbed as "the next Shawn Michaels." He has had good success in the WWE with his high-flying style and cocky attitude.
John Morrison has won Intercontinental Titles, the Tag Team Title with The Miz and Joey Mercury, and the now-defunct ECW championship. But the only way I see him becoming the face of the WWE is by improving his mic skills and starting to connect more with the fans. Even if he can't take Cena's throne "The Shaman of Sexy" will shine one day as World Champion.
The Miz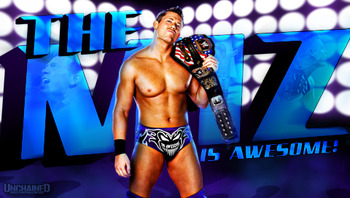 The self proclaimed "Awesome One," The Miz. I'm sure everybody knows about how I feel about The Miz, but that matter beside I do believe he has a chance to take Cena's throne. Compared to his former partner, The Miz has sky rocketed and will mostly likely carve his name in WWE History by becoming the first man to hold the U.S. Title and WWE Title.
His career moment came recently when he won the MITB briefcase, and from there The Miz can win the WWE title and get himself on the same road that John Cena did, and that is the road to success.
CM Punk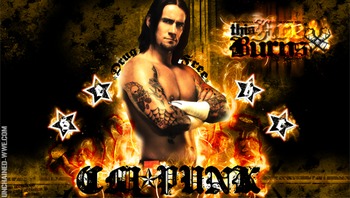 The man who has promised to save us all from drugs, CM Punk. He is already leading his own stable and is a former world champion in his own right. I believe that when his arm recovers, the Straight Edge Society will start to become dominant and begin bringing in titles.
CM Punk would be a great replacement for John Cena because he wrestles better and talks better than the "Chain Gang Soldier." He really knows how to play a good heel and knows exactly what to say to get the crowds reaction. If I could make the switch between CM Punk and John Cena, I would pick the three-time World Champion
Jeff Hardy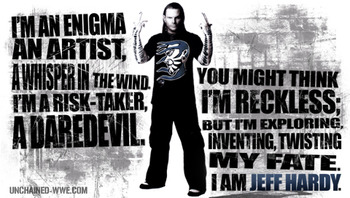 I never said that the person to succeed John Cena was in the WWE right now. Let me explain. Jeff Hardy has said that the only reason he went to TNA was because he didn't like how WWE talked about him when he left. He is already thinking about leaving TNA when his contract expires in January 2011.
Vince McMahon is a smart business man and already knows that Jeff Hardy sells more than John Cena in merchandise and even on paper. He might go into the WWE "doghouse" for a while for punishment, but eventually Vince is going come around and give the fans what they want: Jeff Hardy as WWE champion. this one is just a prediction, but you never know, it might happen.
So those are just some superstars who can take Cena's place, do you have any choices of who will become the next King of World Wrestling Entertainment?
Keep Reading