MLB Trade Rumors: Prince Fielder to Sox and 10 Unlikely Moves Fans Crave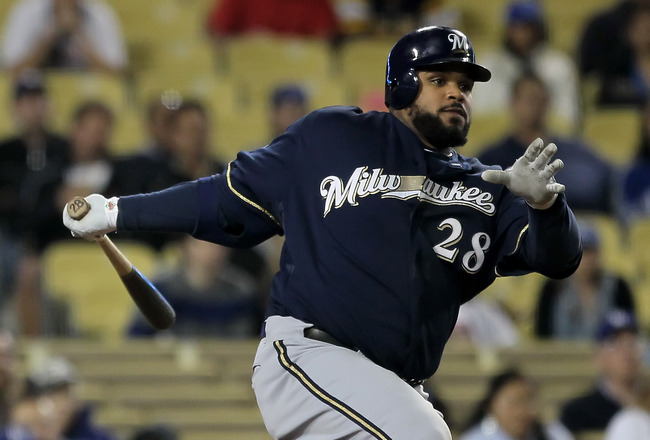 The 2010 trade deadline is on the horizon, and deals-a-plenty have been speculated over. As we come down the stretch, the trading blocks are red hot as many names are growing close to being on the move.
Though, for every deal that is completed, there is that one deal is long speculated over and desired by many that does not fall through. It happens every year, and 2010 will definitely not be an exception to that.
This year, plenty of big names have been circulating baseball via trade rumors for weeks. Power pitchers like Dan Haren and Roy Oswalt are courted by many teams. And the big bats of Adam Dunn, Prince Fielder, and Corey Hart are in high demand.
Here are 10 moves that are very much desired by the fans and management, but will end up not reaching any sort of completion before the trading deadline passes on July 31.
Prince Fielder to White Sox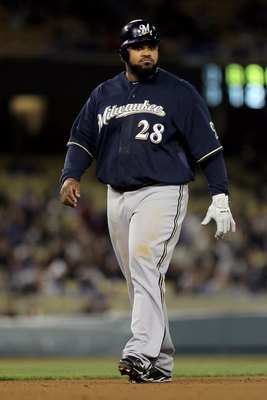 The possibility is there. Prince Fielder could be wearing a White Sox jersey in a week's time. His road to ChiTown could be a rocky one, if it is even traversed. There are a handful of obstacles that would prevent a deal from being reached between Milwaukee and Chicago.
The Brewers aren't entirely impressed by what the White Sox want to offer up in terms of pitching. The names of Lucas Harrell and Daniel Hudson have been thrown out there, but Milwaukee doesn't see them developing into much more than a third or fourth man in the rotation. This would effectively mean that the Brewers would expect to receive Gordon Beckham, Chicago's premier infielder and future centerpiece.
A deal between the Brewers and White Sox could be reached, but it doesn't seem like the White Sox would be able to structure a deal that they deem affordable in terms of sacrificing future talent. And the Brewers do not see the young pitching they desire amongst the pool of White Sox prospects.
Jose Bautista to Braves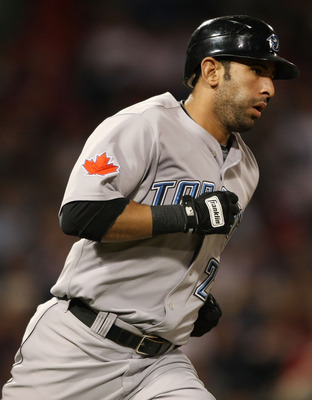 Looking for another piece to their outfield puzzle, the Atlanta Braves would love to add the emergent power bat of Jose Bautista. This is something they already addressed in the Escobar/Gonzalez deal, but failed to build upon. Bottom line is that the Braves would love to acquire the American League leader in home runs.
Jose Bautista seems very hooked on the Toronto organization, and has openly stated that he'd love to be a Blue Jay in the long run. The Blue Jays will likely give Bautista more time to see if all of his home run mashing is actually for real.
Returning from a concussion, Nate McClouth may not be more of a viable option that he already was prior to the injury. Regardless of what goes down with Bautista, the Braves will add another outfielder. It could even be power hitter Corey Hart.
Adam Dunn to Any Team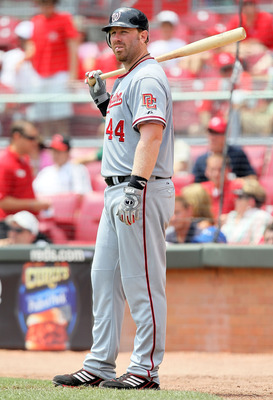 The Nationals have been prioritizing, and before they attempt to unload the big first baseman, they will attempt to sign him to a contract extension.
Unless some sort of snag comes into play, we could see Dunn in a Nats uniform for a few more years. This comes as very much a disappointment to many teams out there including the White Sox, Giants, Rays, and Yankees.
It makes plenty of sense for Washington to lock up Adam Dunn. This is a young team that is developing some star prospects in its farm system. As the team builds its core of young players, some veteran leadership will be required to create sort of a mentoring system.
Dunn's experience will be valuable to regenerating a quality lineup in Washington, as long as he doesn't teach young Bryce Harper how to swing and miss as much as he does.
Dunn will most likely has more years ahead of him as a Washington National. Signing an extension is his biggest priority.
Jeff Francoeur to Royals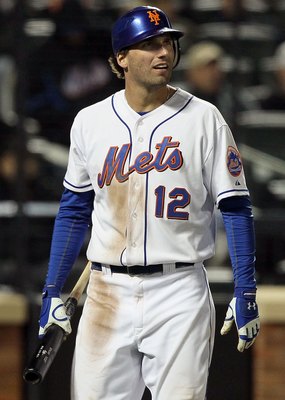 Ever since Carlos Beltran returned to center field and Angel Pagan shifted to right field, Jeff Francoeur become the odd man out in the Mets outfield. He can even be considered expendable at this point, and Royals are fully aware and interested in the animated outfielder, while their fan base desires a player with Francoeur's personality.
If the Mets can get any relief pitching of value from the Royals, it would seem like a logical deal. The Royals seem to love Francoeur's game and positive attitude, and Frenchy would love to play for a team he could start for. Royals GM Dayton Moore was also part of the Braves front office that witnessed Francouer's original Atlanta upbringing.
The $2 million remaining on his salary might be just enough to prevent any deal from getting done. Not to mention that the Royals might not offer anything of value. Mets fans could be imagining a bigger deal in which the Mets could send more prospects in a package that could land them Zack Greinke, but that may not be very likely.
Dan Haren to an American League Team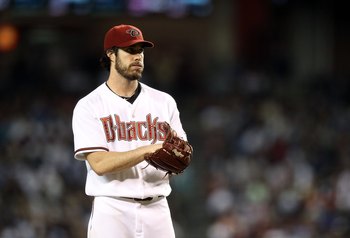 To most of Haren's American League suitors, the asking price for the hard-throwing right-hander is way too hefty even though he leads the National League in strikeouts. But he also does lead the NL in hits allowed.
Two of the American League's biggest competitors for Haren are both turned off by the asking price. The Tigers are not very willing to part ways with their top two pitching prospects, Andrew Oliver and Jacob Turner, but rightfully so as they are both southpaw starters that toss hard.
The Yankees on the other hand have a package of prospects that they are willing to part with. The Yanks are OK with giving up pitchers Zach McAllister and Ivan Nova, and a few other names.
Ultimately the Diamondbacks want a closer, meaning the Yankees would need to deal Joba Chamberlain, something the front office is not comfortable with.
A more likely destination for Haren could be his old club, St. Louis, whose young arm Fernando Salas is highly regarded as a future closer.
Corey Hart to Giants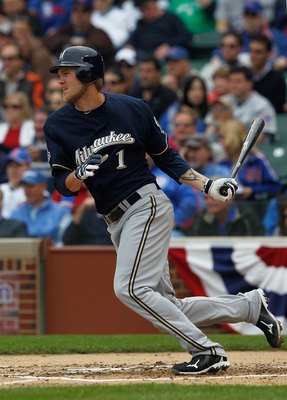 It is no secret that the San Francisco Giants have been one of the many teams that have been actively pursuing Brewers outfielder Corey Hart. In need for some more power in their lineup, the Giants would greatly benefit from his big bat.
The Brewers have laid out their price for the Giants inquires over Hart, it seems strikingly steep. The Brewers want both Jonathan Sanchez and Madison Bumgarner, two left-handed starting pitchers that are the future of the Giants rotation.
The Giants are willing to give up talent to improve the lineup, but those two pitchers provide the rotation with such a powerful southpaw back end behind Lincecum and Cain, that their presence would be severely missed in the future if they are dealt. It also seems like a lot considering Hart isn't quite the most perennial big power star in baseball. He still has plenty to prove in terms of consistency.
San Francisco could probably go out and get a formidable power bat for even less, be it a Josh Willingham or Jorge Cantu.
Chris Iannetta to Red Sox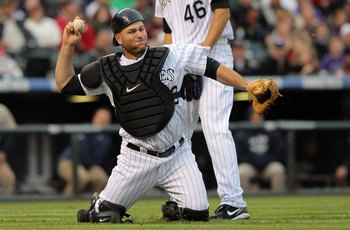 The injury-ridden Boston Red Sox have needed help all over the diamond. Especially banged up at catcher, the Red Sox had been all over Iannetta throughout the year. With Dusty Brown and Kevin Cash as the two catchers on the active roster, the BoSox want the temporary upgrade.
For the Rockies, Chris Iannetta seems expendable, especially with the breakout year that Miguel Olivo is putting together. The Rockies have reportedly been asking too much for Iannetta, however. Don't be surprised if Boston stays on his case in the long term because they seem to be that intrigued by the catcher.
The Rockies are simply still confident that they can make use of Iannetta in one way or another. At the moment, with Todd Helton sidelined, he may be of use in a platoon at first base with left-handed hitting Brad Hawpe.
Besides, Olivo isn't any more of long term catching starter than Iannetta. Sure Olivo has better numbers, but never on a regular season to season basis.
Mike Lowell to Tigers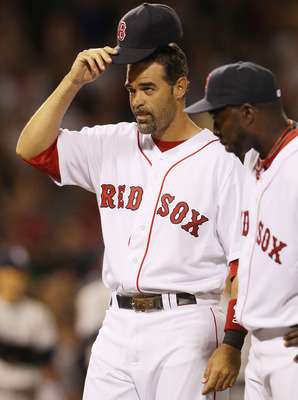 There has been some recent buzz about where Mike Lowell will end up by season's end. The Tigers are almost as banged up as the Red Sox. With Magglio Ordonez, Carlos Guillen, and now third baseman Brandon Inge out of play, the Tigers will be looking into adding an experienced presence on offense. Mike Lowell could be that guy.
The Red Sox would be willing to pick up part of Lowell's salary to pass the deal, so having the deal clear wouldn't be an issue. But with this hip problem behind him and a history of injuries to his name, do the Tigers really want to take on Lowell's age and injury proneness? Lowell doesn't seem like a healthy enough replacement in that Tiger lineup.
The asking price would be nothing, but if the Tigers want to compete, they need to make some more noise by serving up a prospect and going after hard hitting Marlins infielder Jorge Cantu.
Roy Oswalt to Cardinals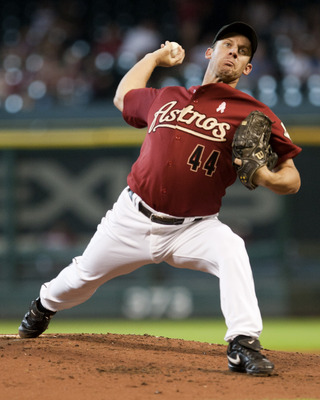 As completely out of it as they are now, it doesn't seem likely as though the Astros would be willing to trade veteran Roy Oswalt to another team within their division—especially if that team is the St. Louis Cardinals.
It also seems like the offers that the Cardinals are laying out on the table are just not what the Astros are looking for. In the process of rebuilding, Houston could be looking for young prospective talent to help restructure the farm system.
The Astros just rejected a two-player offer from St. Louis that was headlined by shortstop Brendan Ryan. That just doesn't seem like the kind of package that Houston would want to run with.
The Phillies are very much in the hunt for Oswalt, as there is talk of a three-team deal that would ship Jayson Werth out of Philadelphia and land Houston the handful of prospects that they are actually seeking.
Dan Uggla to Rockies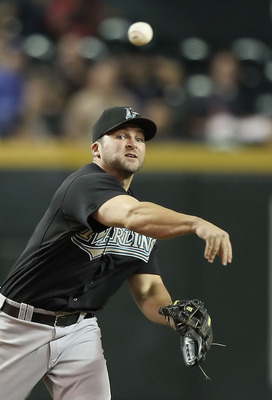 Troy Tulowitzki's absence in the middle infield has definitely been felt in Denver. It's been felt so much that the Rockies have been all over the power bat of Florida Marlin's second baseman Dan Uggla. But now with Tulo's return on the horizon, they might not even need to expend prospects on Uggla because Barmes can just slide back over to second.
Nonetheless, Rockies fans would probably love to see how many home runs Uggla would be able to crush at Coors Field.
But, the Marlins might not even be to keen on dealing Uggla. In his second year of arbitration, the Marlins are just as interested in seeing him play at second base for them again this year.
Also, the Marlins would likely request prized southpaw prospect Christian Friedrich in return from Colorado. Florida might be a bit turned off by his mediocre 2-6 record and 5.20 at Double-A Tulsa this year.
The Marlins interest in keeping Uggla and the Rockies potential lack of intriguing prospects could prevent any deal from being swung.
Keep Reading