Summer and Fall Hardcourt Musings and Predictions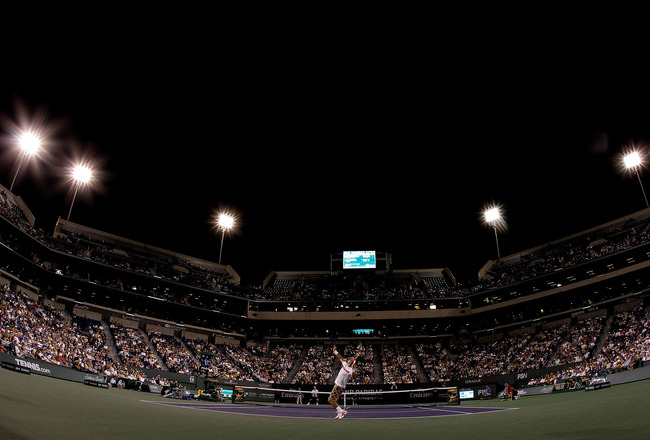 With just a few short weeks until the summer and fall hardcourt season, I thought it was time to look forward to the major tournaments that make up the rest of the 2010 tour schedule.
The hardcourt season often presents players with one of two major paths. One is to continue with their winning ways, while the other is to recover from disappointing losses and find a way to grind their way back to respectability.
Some players come on strong late in the year, while others fade like twilight. The question on everyone's mind is who will win the U.S. Open, but there are plenty of other tournaments that deserve some spotlight.
The tournaments I will highlight will be Toronto, Cincinnati, the U.S. Open, Shanghai, Beijing, BNP Paribas Masters and the World Tour Finals.
The Toronto Masters (Toronto, Canada)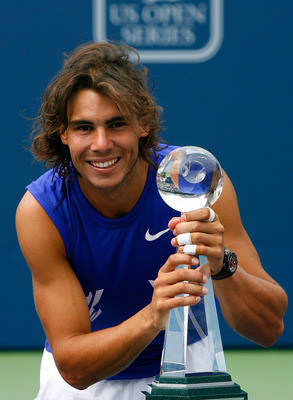 Tournament Info: Toronto remains one of the slowest hardcourt tournaments on tour each year. It's also one of the oldest in the world besides Wimbledon and the U.S. Open.
It's a prestigous win. Those who win often make deep U.S. Open runs and it's a good way to start off the hardcourt season.
There are plenty of people capable of winning this tournament and not all of them are old faces either. Some though are in better shape to do it than others.
Top Contenders
1. Rafael Nadal
With a much healthier Nadal and 2009 far back in his rear view mirror, I think Nadal will want to strike first and make sure people realize that the Rafa from this time last year was just a shade of who he is now.
Nadal has won the tournament twice (2005, 2008) and the surface suits his game the most on hardcourts besides maybe Australia.
2. Andy Murray
After hoisting the trophy one year ago, Murray would initially be a good bet to do it again. However while his form peaked at Wimbledon, most of his year has been average at best besides his finals appearance at the Australian Open. But this is the hard court season and his favorite surface, so anything is possible.
3. Thomas Berdych
With his giant frame, huge serve and forehand and high form for most of the year, Berdych has the tools necessary to win and win big. Hardcourts suit him perfectly and Toronto is the best place to start.
4. Robin Soderling
After a somewhat disappointing summer, Robin will want to gear up for the U.S. Open by nabbing at least one of the major titles leading up to it. Similar to Berdych, Soderling has the high risk, high reward game that can give any player on tour fits.
5. Roger Federer
Roger's supposedly declining form will be answered this summer/fall. The Roger's Cup is the perfect chance for Federer to rebound and build some momentum for the last slam of the year.
An early loss might gain movement that his decline is for real, while a win or deep tournament run might give his fans some real hope for the future.
2009 Champion: Andy Murray
2010 Pick: Rafael Nadal
I think Nadal wins. With a clay slam and French/Wimbledon double under his belt, his chance to extend his clutch on the sport is a good one. A win out of the gate might be an omen for the U.S. Open this year.
The Cincinnati Masters (Cincinnati, Ohio U.S.A)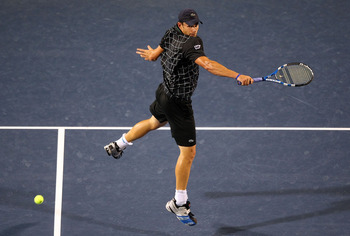 Tournament Info: The Western & Financial Group Masters is another prestigious tournament whose winner often makes a deep U.S. Open run.
Top Contenders:
1. Andy Roddick
Roddick needs this tournament win almost as badly as Roger Federer. After failing to succeed where he failed last year at Wimbledon, Roddick needs a win.
2. Andy Murray
Andy surprisingly won here two years ago. Back then he was just an up-and-coming prospect who seemed to be having a decent year. This win really set his career in motion.
3. Rafael Nadal
While often posting overall good results here, this is probably one of Nadal's least favorite hardcourts on tour. I think Nadal makes a good run but ultimately loses to a hot player which means he will simply be a bit fresher for the U.S. Open.
4. Roger Federer
Roger likes Cincinnati very much. He won here last year and took that momentum straight into Flushing Meadows. It's a fast court which suits his game perfectly.
5. Fernando Verdasco: Verdasco is a wild card. He's shown great ability on the surface and when on, has the firepower to beat almost anyonel His year has been inconsistent, though I wouldn't be surprised to see him make a deep run here.
2009 Champion: Roger Federer
2010 Pick: Andy Roddick
Unlike Last year when his heart-breaking Wimbledon loss seemed to effectively ruin the rest of his season, I think Roddick will bounce back this year and claim his second hardcourt master's series title of the year.
The U.S. Open (Flushing Meadows, N.Y.)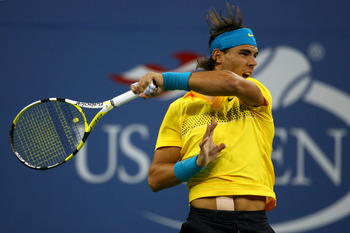 Tournament Info: The U.S. Open is second only to Wimbledon in prestige and age.
Top Contenders:
1. Rafael Nadal
Not only is this year seemingly Nadal's best chance to win a U.S. Open title, he's got the momentum from winning the past two grand slams and will probably be healthier and fresher.
With a win, Nadal will become part of a select few players who have managed to win the coveted career slam. Can he do it? Yes, but this will always be his hardest title to achieve.
2. Roger Federer
Similar to Wimbledon, this is not exactly Roger's house, but more like his summer home. Basically it may as well be. He was kicked out last year and now he wants back in, but his declining form and surprise losses are beginning to add up. If he fails to make a deep run, the drums sounding his demise will only grow louder. In many ways this is his most important slam in some time.
3. Andy Murray
The U.S. Open has been kind to Murray in the last couple of years where he has posted excellent results. Still looking for his maiden slam, this may prove to be his best surface for it as it plays right into his style.
4. Andy Roddick
The site where Roddick won his one and only grand slam seven years ago would be a fitting place to get No. 2 and end the year on a very positive note. The question now is will he be mentally ready after a somewhat dismal summer?
5. Marin Cillic
Cillic has proven over the last 18 months that he is a real threat, especially on hard courts. The question now is whether he can lift his game enough in the big matches to make it to the final in order to have a chance at lifting the trophy. He's been getting closer. Time will tell.
2009 Champion: Juan Martin Del Potro
2010 Pick: Rafael Nadal
The last two years have been unlucky for Nadal at the U.S. Open. Last year he had a torn abdominal muscle but still made it to the semi-finals. In 2008, Nadal won Olympic gold, but it drained him so much that Andy Murray rolled him in the semi-finals.
This year reminds me of 2008 without the Olympics. With a healthier Nadal however and a thinner schedule, I believe Nadal wins and completes his career slam and tightens his grip on the ATP tour.
With a win, and better schedule management, and an aim to take care of his body at all costs, Nadal may just enter a period of Federer like domination over the next few years.
The China Open (Beijing, China)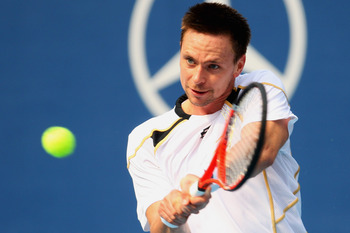 Tournament Info: The China Open in Beijing is a fairly new tournament, and yet it has been attracting big talent since its inception. It's now being hosted at the 2008 Olympic grounds.
Top Contenders:
1. Robin Soderling
After having a fine year, though without a slam, I believe Soderling will be the top dog at Beijing.
2. Nikolay Davydenko
This past year has been a major disappointment. After dominating at the end at last year, Davydenko was supposed to get his first slam, but instead a poor spring and a major injury have derailed his plans. This might be the tournament where it all comes back.
3. Rafael Nadal
He's won twice at Beijing (2005, 2008) including Olympic gold. The problem is that Nadal may be physically spent by this time. I wouldn't be surprised if he won, but the same as a loss.
4. Jo-Wilfried Tsonga
Tsonga is injury-prone and inconsistent. However, when healthy, his talent and game are enormous. Tsonga seems to become a bigger threat at smaller venues rather than the big tournaments.
5. Thomas Berdych
Berdych could be a big threat here as with almost any court (and surface) but Berdych needs to show that the past four months are a harbinger of things to come rather than a great span of months in an otherwise listless career.
2009 Champion: Novak Djokovic
2010 Pick: Robin Soderling
Soderling needs a win if he doesn't come up big at the U.S. Open and China, though not a big tournament, would still be a big win for him. At this time of the year, the competition is easier due to the long season winding down. Soderling will take advantage of it with a win.
Shanghai Rolex Masters (Shanghai, China)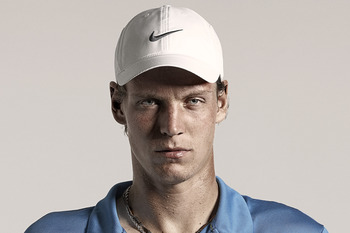 Tournament Info: After its inaugural year, Shanghai was awarded a masters 1000 title.
Top Contenders:
1. Thomas Berdych
After coming up short for much of the year, Berdych finally looks to clean up and nab a Masters 1000 title.
2. Roger Federer
Roger has won here several times before, and if Roger is still without a win by the time Shanghai starts, it might be a bad sign or a sign that he needs to step up his game and nab win No. 2 for the year. He can do it, but it's getting harder to pick him to win outright now.
3. Andy Murray
Andy loves hardcourts, and he should love Shanghai. Hopefully Shanghai will love him back with a win. This year has been a disappointment. I wouldn't bet against him here.
4. Rafael Nadal
Shanghai could be good to Rafa. He has had some good runs in the past, however, as with most tournaments at this point in the year, Nadal might be too tired to get the big win.
5. Marin Cillic
Cillic's game is still improving, but he has what it takes and a breakthrough here might seem like unlikely, but it's not out of the question.
2009 Champion: Nikolay Davydenko
2010 Pick: Thomas Berdych
Berdych has what it takes to win, and I think he breaks through here. It might not be the splash he wanted to make this year (Wimbledon would have been nicer) but a win here would be big nevertheless.
BNP Paribas Masters (Paris, France)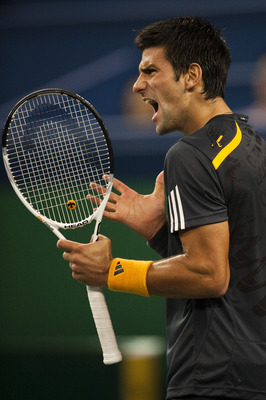 Tournament Info: The BNP Paribas Masters is considered one of the best masters series tournaments and is the last on schedule for the year.
Top Contenders:
1. Novak Djokovic
Djokovic's form has been up and down this year and mostly down, however it's been getting better as of late and it might start peaking after the U.S. Open. A win here would end his year on a high note.
2. Andy Murray
By this time of the year, Murray could be on a hot streak or he could be fried. Without a U.S. Open win, Murray will be motivated to salvage his season by winning a big title or two.
3. Thomas Berdych
At this point, Berdych could be fighting for a spot in the Barclay's World Tour Finals, but his body might be worn down too. It just depends on how his body is fairing at this point.
4. Robin Soderling
I think Robin continues to play well into the fall here and could possibly pick up another big title to help ease the pain of not winning a slam title again this year.
5. Juan Martin Del Potro
Although Del Potro will most likely be back before this tournament, it might take a while before he is back into playing shape and ready to compete for titles. This will be his first title in which he might legitimately be a competitor.
2009 Champion: Novak Djokovic
2010 Pick: Novak Djokovic
Djokovic has a habit of coming on strong late in the year, largely because I believe that most of the tour is exhausted and it gives him a prime chance to grab a big title like Shanghai or the Paribas Masters. This would be his second consecutive title here.
Finally his serve, and overall form will start to gel at the end of the year. Can he win and build on it for 2011? Anything is possible in tennis.
Barclays ATP World Tour Finals (London, England)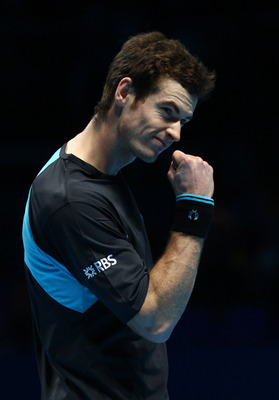 Tournament Info: Only the top eight players in the world are allowed to compete. This title ranks just under a grand slam in terms of prestige.
Top Contenders:
1. Andy Murray:
Murray's game might just come together enough to really give him the confidence-boosting win he needs to propel him into 2011.
2. Rafael Nadal
Last year was a nightmare for Nadal and the WTF was his lowest point by far. I think that despite obvious exhaustion from a long year, Nadal will want to avenge a very poor showing from a year ago. It might provide just enough motivation to propel him through.
3. Robin Soderling
Soderling is now a very dangerous player. Last year was no fluke and at least for the foreseeable future, he is here to stay. He did well here last year, and will want to build on that and end the year on a high note.
4. Juan Martin Del Potro
By this point of the year, Del Potro may or may not be here, but for arguments sake let's say he is. Chances are he will be fresher than any other player and much of the rust should be gone. He would be dangerous.
5. Novak Djokovic
As usual, Djokovic likes to come on strong late in the year and this year may be no different. I've already predicted him to win the Paribas Masters, and although I doubt he will win, he is most certainly a threat.
2009 Champion: Nikolay Davydenko
2010 Pick: Andy Murray
Murray builds on some success after the U.S. Open, finds his groove and wins the WTC. Could this win spill over into 2011 at the Australian Open? We will just have to wait and see what happens.
Keep Reading