SEC Media Days 2010: SEC Media Predicts Outcome of 2010 Football Season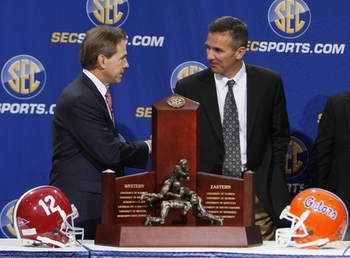 The SEC Media has voted on where they think each team will finish the 2010 season in their respective divisions.
For the most part I am of the same opinion, but some of these are a long shot.
Read along and see if you agree with the outcome. I broke it down by division, with the last team first, starting with the SEC East.
Vanderbilt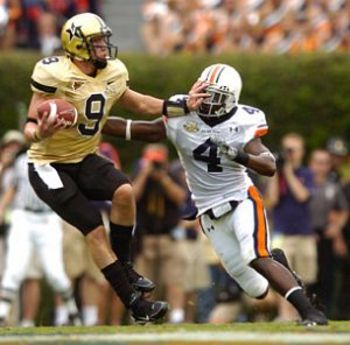 Picking Vandy to finish dead last is probably a good move, considering their head coach just up and quit a couple of weeks ago.
Tennessee is kind of in the same boat, but they have better athletes. Rough year for the Commodores—I think they got this one right.
Tennessee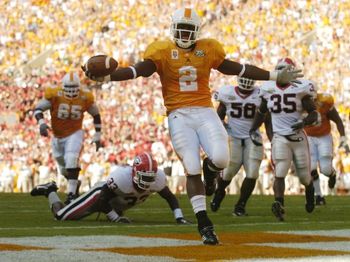 Lane Kiffin is an idiot, and not that great of a coach, but he is probably better than Derek Dooley.
Though the Vols will win a few games this year, it will be a rough ride for them in conference play.
Kentucky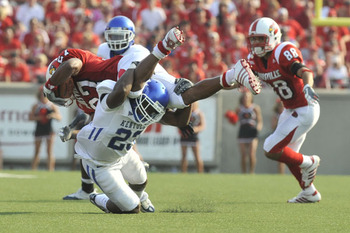 Personally, I would never pick UK to finish ahead of Tennessee, but the Wildcats have actually looked pretty decent the last couple of years.
Once again, it looks like the SEC Media nailed it. I could see UK finishing the regular season 7-5 based on their schedule.
South Carolina
I have been looking forward to seeing the Gamecocks play ball this year. They always have heart, and play till the whistle.
Steve Spurrier doesn't have many years of coaching left in him, and I believe he is gearing up to go out with a bang.
S.C. will be hot this year to start, but I think they will fade late, landing them right here at number three in the final SEC East standings.
Georgia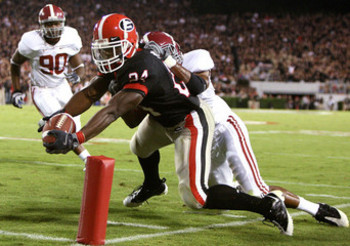 The World's Largest Outdoor Cocktail Party (Georgia vs. Florida) will be the deciding factor here.
If the Bulldogs manage to take advantage of a young Gators team and win, Georgia could end up winning the East.
Florida
Florida is not quite as experienced as they have been in recent years, and the Tebow factor is gone.
The youth of the Gators could get them in hot water this season, but I do believe they will win the SEC East, and find themselves in Atlanta, Georgia playing for the SEC Championship against....keep reading...
Ole Miss
Really? They picked Ole Miss to finish dead last in the SEC West? Behind Mississippi State? WOW!
Sorry media personnel, but you got this one wrong. I know last year was supposed to be the year for the Rebels, and they failed. But come on. Seriously.
I think Ole Miss will probably land some where closer to fourth.
Mississippi State
Maybe the media just got confused on which Mississippi team they were voting for.
The Mississippi St. Bulldogs are definitely your last place team in the SEC West when the dust settles.
What were they thinking?
LSU
Like I said before, the number four spot belongs to Ole Miss at seasons end. I think LSU will actually surprise some people and move into third.
Les Miles, and everyone else in Death Valley, knows that how the Tigers perform this year, determines whether or not he gets to keep his job.
They will play just well enough to get him one more season.
Auburn
Hmm....Auburn finishing third...Nah! They showed a lot of strength last year with their willingness to try to upset Alabama by running trick plays, but that crap only works once.
Auburn will find themselves behind early this season, and will not be able to recover.
Give this third spot to LSU, Auburn finds a home in fourth or fifth.
Arkansas
The Arkansas Razor Backs got pummeled last year when they played Alabama, but that was a pretty common theme.
I actually like Arkansas finishing second in the SEC West. I think they have it in 'em.
Hey the SEC Media got another right.
Alabama
Yeah, they got this one dead on. Anyone who picks Alabama to finish the SEC West anywhere but first, is crazy.
The Tide will role once again, and after beating the Gators in the regular season, play them once more in Atlanta, for the SEC Championship.
Man, it's like 1999 all over again...
Keep Reading