Checking the NFL Classifieds: Top Six Free Agents and Where They Might Land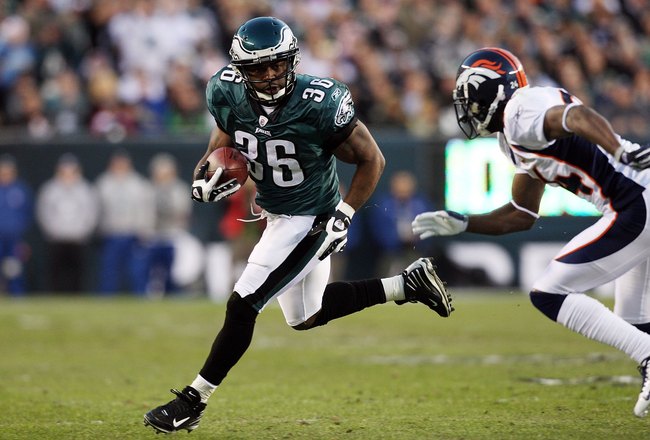 With Training Camp on the verge of being in full force soon for a majority of NFL teams, some notable names are still on the sidelines for the season.
Some are former Pro Bowlers, some former headaches, and some former lackluster young players.
However, a bit surprising to see any of these players still are jobless— at least for now.
Here are a few places these intriguing free agents might end up.
Check out www.NFLHouse.com or follow us on twitter! www.twitter.com/NFLHouse
Flozell Adams, Offensive Tackle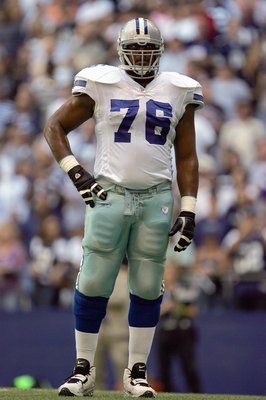 At one time viewed as one of the best power left tackles in the NFL, Flozell Adams' last few seasons in Dallas haven't been Pro Bowl worthy nor out of the headlines.
Adams was accused and fined by the NFL on different occasions for tripping and other frowned upon infractions committed by professional players.
While his days as a front-line left tackle are likely over, Adams can still contribute as a stop-gap right tackle or a stable force for a few years as a power run blocker who can pass block with help. And with tons of teams looking for a right tackle to increase run production, Adams should find a job.
With Buffalo and St. Louis in desperate need of a starting caliber tackle, I wouldn't rule out either of those places.
Also, the Steelers have yet to find a great replacement for the loss of Marvel Smith a few years ago, and Adams could fill that role nicely for a year or two.
LenDale White, Running Back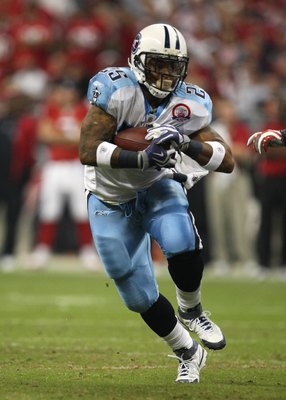 In the years before Chris Johnson emerged as a dominate back, White showed flashes of being a 800-1000 yard back and bruiser by the goal line.
However, he grew out of favor in Tennessee because of lackluster effort on and off the field and rumored drug use. He was traded to Seattle on day two of the draft, but was quickly released once the Seahawks learned of his problems.
Now hoping to find his third team in only a few months, White will need to not only show teams he isn't a liability off the field, but also a possible contributor on the field.
He won't be viewed as a starting back, but the Rams, Steelers, Patriots, and Saints can afford to take on some possible baggage and could use the depth at running back.
Adalius Thomas, Outside Linebacker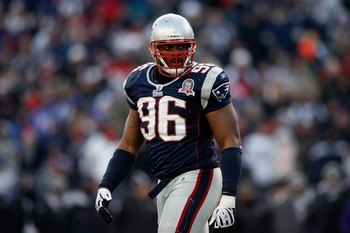 A Pro Bowler in Baltimore before signing with the Patriots, Thomas fell from a historic free-agent signing for New England to a huge disappointment and was eventually released.
The two-time Pro Bowler is likely to have a few defensive coordinators willing to give him a shot for a low salary based on his talent alone.
However, he isn't the same young, fiery player he was with the Ravens, and teams are wary of bringing him in to compete for a job for a larger salary.
His former coach Rex Ryan has already said he's not extremely interested, but I wouldn't rule out the Jets. Also, the Ravens, Browns and Redskins could use his services, at least for camp.
Jamarcus Russell, Quarterback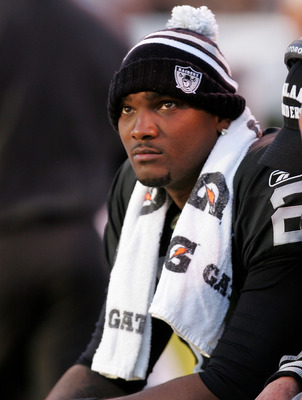 Where do you start with JaMarcus Russell, the biggest draft bust in NFL history?
A let down from the moment his name was announced on Draft Day, Russell has nowhere to go but up now, right?
Well, hopefully.
While his lackluster performance and well-known off-the-field terrible work ethic, compiled with charges of drug use, it looks like Russell's days in the NFL are all but over for at least a year or two.
However, the UFL has made it very clear that they would love to have Russell, and he could have a rebirth in a league that I believe could be very successful.
Also, the CFL and that wide-open field may suit Russell even better with that renowned arm strength.
Brian Westbrook, Running Back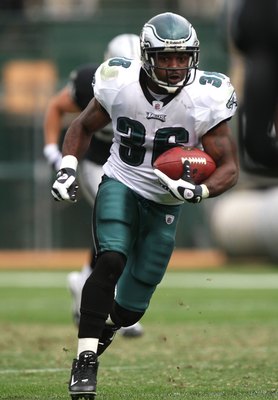 For a player who fans across the sport supported, you have to sympathize with his situation.
Westbrook has always been known to be injury-prone, but that isn't why he hasn't been signed yet.
Running backs take a lot of punishment to almost every part of their body, but one part in particular has been under close watch by teams and the league itself: the head.
Westbrook's history of concussions limits his potential to be a consistent starting force for an NFL team, and he'll likely need a three back rotation to be effective without causing further damage.
Westbrook talents of being such a versatile threat are still there, and I feel a few teams might take a chance on Westbrook and be happy with the end result.
The Vikings, Packers, Patriots, and Browns are all looking to bolster their running back rotation, and Westbrook fits well into all those teams' systems as a third down back and a fringe starter at times.
Terrell Owens, Wide Receiver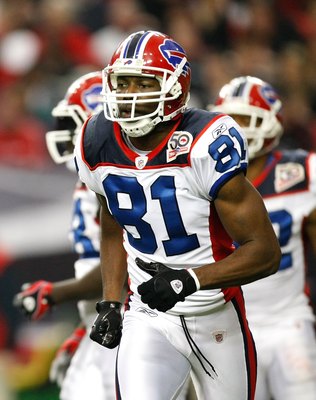 The most well-known free agent still on the market, Terrell Owens has once again taken up some of the spotlight without even having a place on the stage of an NFL organization.
While he isn't being blackballed by the NFL, teams seem to be strongly opposed to signing the once great receiver. Owens who has consistently been disruptive for NFL teams and who has lost a step and is no longer among the NFL elite at the receiver position.
Owens still has something left in the tank, and could be a solid number two or three option for a team this season and for the next two or three years.
And while twenty or so teams have already said no, I wouldn't rule out the Jaguars and Panthers because both need to make something happen or the front office and coaching staff could be on the outs.
Also, the Redskins and Patriots make too much sense to be completely ruled out.
Keep Reading