Timothy Bradley's Four Possible Opponents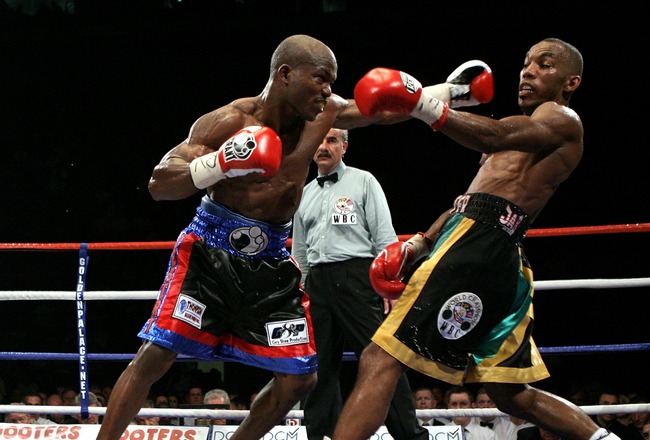 After an decent performance against Luis Carlos Abregu July 17, Timothy Bradley has retained his status as the world's top junior welterweight.
Bradley, the current WBO junior welterweight titleholder, has been absolutely dominant in his pursuit of bouts with the best fighter in the world.
In addition to defeating Abregu, Bradley has successfully chalked up victories against Lamont Peterson, Nate Campbell, Kendall Holt, and Junior Witter.
Now Bradley has plenty of fighters lined up to get a chance in the ring with him. Let's see who we could face off against Bradley next!
Amir Khan (23-1, 17 KOs)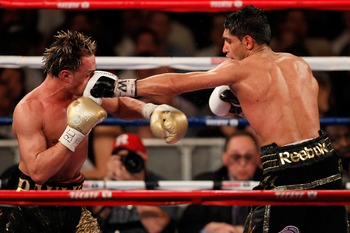 Amir Khan is an up and coming British contender. Khan recently trounced Paulie Malignaggi, overcoming the loud-mouthed New Yorker with flurries of hard punches, which eventually led the referee to stop the fight in the eleventh round.
Khan's precision and power make him a serious threat to the stacked junior welterweight division, and Bradley is no exception. Khan has beat Andreas Kotelnik as well as Marco Antonio Berrera, making him a force to be reckoned with.
Khan is also an attractive opponent because he currently holds the WBC junior welter welterweight belt.
However, Khan is also a dangerous option because his trademark power punches has knocked out over 70 percent of his opponents.
Devon Alexander (20-0, 13 KOs)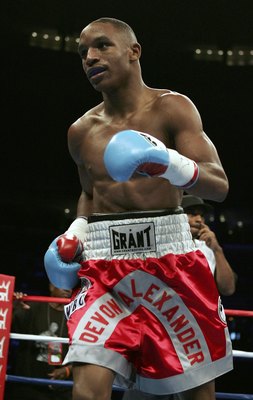 ESPN's boxing specialist Dan Rafeal has Devon Alexander ranked second in the junior welterweight division, and for good reason.
The undefeated St. Louis Southpaw has been creating quite a splash in his mere 20 fights.
In his last two fights Alexander has beaten Junior Witter and Juan Urango in impressive fashion and he is looking to keep his success coming as he squares off against Andreas Kotelnik August 7.
Both Bradley and Alexander are hungry fighters looking to have their names mentioned with the all-time boxing greats one day, and for that reason, this would be a fight fans would be sure to love.
Zab Judah (39-6, 27 KOs)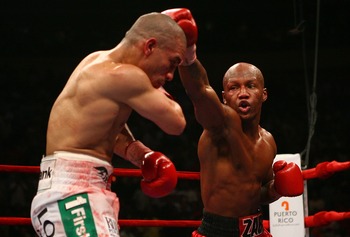 He's back fight fans. Zab "Super" Judah is finally living up to his nickname and looking like he has a legitimate shot to climb the ranks of the junior welterweight division.
Judah knocked out Jose Armanda Santa Cruz on July 19 and after the fight he called out both Bradley and Alexander.
Judah has extraordinary speed that keeps his opponents inaccurate by his elusiveness and flustered by his quick punches.
It might be a long shot, but Zab still has fight left in him at 33 years old and he could make for an interesting fight against Bradley.
Manny Pacquiao (51-3-2, 38 KOs)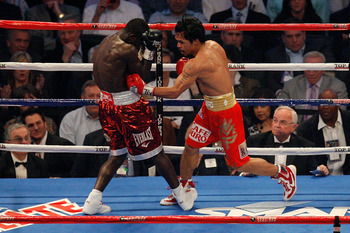 Speaking of long shots, a fight between Bradley and Pacquiao would definitely fit the bill. Or could it?
Negotiations between Floyd Mayweather Jr. and Pacquiao have gone sour and promoter Bob Arum is ready to move on.
Although Arum would like Pacquiao to fight Antonio Margarito or Miguel Cotto, Bradley could make a case that he would be an ideal opponent as well.
Pacquiao has already beaten Cotto, who in turn has beaten Margarito. That being said, Bradley is an undefeated fighter with a world championship belt.
Call me crazy, but I don't think that this fight is totally out of the question.
Keep Reading