Replacing Jerry Manuel: 12 Candidates for Mets Managerial Job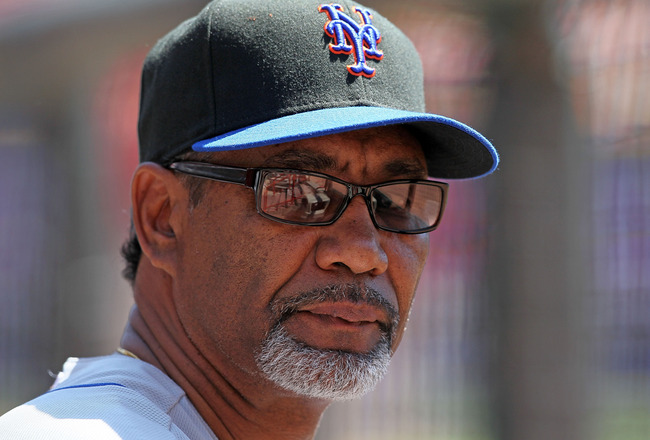 The Mets have lost seven of eight on this recent West Coast road trip, and if it weren't for a bad call at home plate last Sunday against the Giants, the Mets could be in the middle of an eight-game losing streak.
The Mets were a game behind the Braves, and 1.5 GB ahead in the wild card. Now, the Mets find themselves six games behind Atlanta in the east, and three in back of the wild card.
The Mets natives are restless, and once again it is Jerry Manuel's head that is on the chopping block. If Manuel is fired at the end of the season, here is a list of candidates who could replace him.
Bob Brenly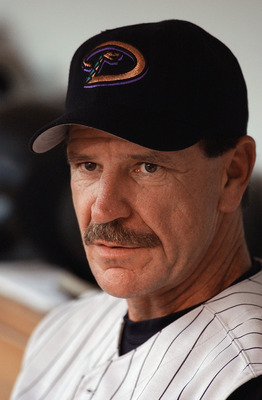 The former FOX baseball analyst surprised a lot of people when he got the managerial job in Arizona back in 2001. He surprised even more people when he led the Diamondbacks to a World Series in the same season, beating the Yankees dynasty in the process.
He led them back to the postseason in 2002, but a mediocre 2003 and a last-place season in 2004 did Brenly in.
He went back to broadcasting, this time for the Chicago Cubs. He was rumored to be a candidate in many places, including Chicago and Milwaukee, over the past five years.
He would be an interesting and probably inexpensive option for the Wilpons.
Tony Pena Sr.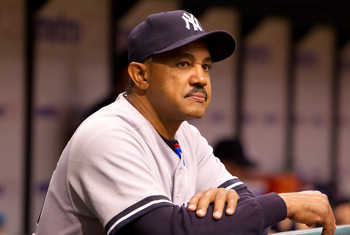 If the Wilpons really, really, really want to go cheap, they can hire Tony Pena Sr., the former manager of the Kansas City Royals. They could claim that Pena's time with the Yankees as their bench coach will translate to better success as a manager.
Yes, and I believe pigs fly, too.
Pena went 198-285 in four years with the Royals. Sure the Royals stink, but Pena isn't any better than Manuel, if not worse. He's widely respected, but he is at the bottom of everyone's managing wish list.
Yet, Pena would be inexpensive, and considering the Wilpons' financial woes, he could be one of their options.
Bob Melvin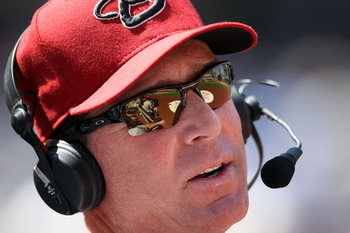 Melvin, the soft-spoken former manager of the Diamondbacks, is already working for the Mets in the front office.
A lot of people believe that he was brought in to replace Manuel back in April and May if the team got off to a terrible start.
They didn't, and Manuel was saved. Right now, Melvin may get the call by the Wilpons if they decide to make a change as the summer begins to wind down.
Melvin isn't a terrible manager. He won 93 games in Seattle in 2003 to finish in second place in the AL West. Then in 2007, his third year in Arizona, he led the D-Backs to the western division crown and to an appearance in the NLCS, where they lost to the Rockies.
He might be a bandage that turns into a long term solution, kind of the way Manuel turned out when he replaced Willie Randolph two years ago.
Lou Pinella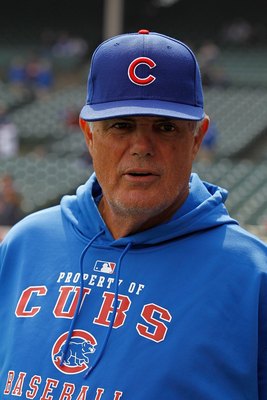 I believe that Lou Pinella will remain retired as much as I believe Brett Favre isn't playing this year. Pinella announced his retirement for the second time, saying that he wanted to be with family.
He did that before, when he left Tampa Bay to get away from the game for year, then returned to manage the Cubs.
Pinella has not won a World Series in 20 years with the 1990 Reds, yet his name has always been revered in baseball circles.
Back in 2003, Pinella was rumored to be heading to the Mets in a compensation deal with Settle, but the Mets and Mariners could never come to terms on the right compensation. The Mets ended up settling for Art Howe as their manager. Pinella moved onto to Tampa Bay, where he had three terrible seasons.
He has won 1,827 games, and in recent years led the Cubs to division titles in 2007 and 2008.
Asking Pinella to reconsider retirement is probably asking a lot, but coaching is like a drug to these guys. It's hard for them to let go—just look at Bill Parcells.
Alex Cora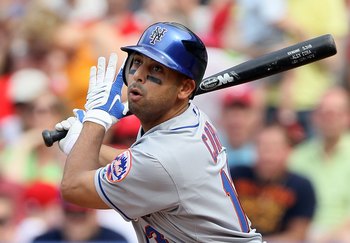 The Mets could do worse than naming a player/manager. It has been done before. Lou Pinella and Joe Torre were active players when they began their managerial careers, and a lot of people believe that Cora has the smarts to be a manager some day.
Tuesday in Arizona might have been a preview of coming attractions, when he took issue with his teammates for fooling around in the clubhouse as the Mets were getting spanked by the D-Backs. "A little respect please; they stuck it up our ***," Cora was reported as saying. Shouldn't Manuel have done that?
Even though Cora is a dreadful ballplayer, he is respected as one of the leaders in the Mets clubhouse. Naming him as an interim manager now would be kind of odd, but his day will come soon.
Gary Carter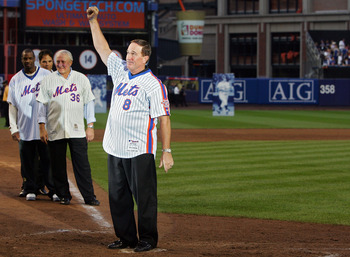 Gary Carter, better known as "The Kid," has never kept it a secret that he would love to manage someday.
Two years ago, when Willie Randolph was on the chopping block, Carter circulated through the newspapers that he wanted to manage the Mets if they decided to fire Randolph.
This was a little shallow and inappropriate for the former 1986 World Series champion. Yet Carter has had a lot managerial experience, albeit at the minor league level.
He won the 2006 Florida State League Championship with the St. Lucie Mets, led the 2008 Orange County Flyers to the Golden Baseball League championship, and was named Manager of the Year in both leagues. Carter then came back to New York in 2009 to lead the Long Island Ducks to the Liberty Division Title.
Right now, "the Kid" is managing at Palm Beach Atlantic University. He has been everywhere, and has won everywhere. Carter must be doing something right as a manager, and deserves an interview and strong consideration.
Buck Showalter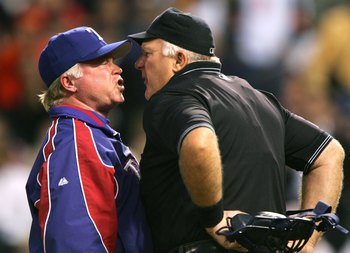 Every year, Showalter is a candidate for about half a dozen baseball managerial or front office jobs. Showalter failed to get the job done with the Yankees in the early 1990's, leading to his dismissal after the 1995 playoff loss to the Seattle Mariners.
But he is credited for building up the Arizona Diamondbacks franchise and for creating a team that would win the World Series in 2001, a year after he left.

Showalter is known as a very demanding and erratic personality who likes to have control over personnel. In short, he and Omar Minaya might not get along too well.
Showalter is demanding, but he gets results. His Yankee, Diamondback and Texas Ranger teams were always competitive, but he could never get them over the hump in the playoffs.
Showalter is rumored to be the leading candidate for the Baltimore Orioles job. However, I would think that the Mets would be more attractive, from the standpoint that he won't have to win in a division dominated by the Yankees, Red Sox, and Rays.
Wally Backman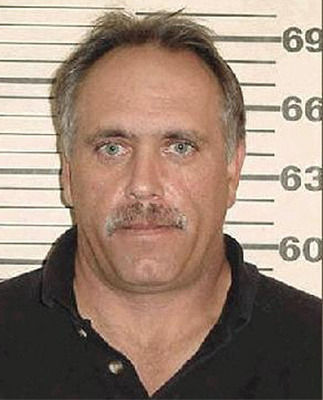 Why Mets fans want to let a guy who has alcohol problems, and threw away a chance to manage in the major leagues a few years ago thanks to a DUI arrest, manage their team is beyond me.
But everyone deserves a second chance, right? Backman was known as a gritty and hard-nosed player for the Mets during the 1980's, and his fiery personality is still intact.
The Mets gave Backman another shot at managing, this time with the Mets single-A Brooklyn Cyclones, and so far, so good. The Cyclones are 23-10 entering Friday's action.
Rumors have swirled that Backman has an "inside" track at the Mets job if Manuel is fired, but I believe he needs to show that he can develop players at the minor league level for a couple of years more before he gets any promotion.
Met fans point to the idea that Backman will scream at his players as motivation to make him the Mets major league manager, but screaming at players doesn't work anymore. Players are sensitive to a fault today, and a football mentality to a 16-game season will get old really fast.
Fredi Gonzalez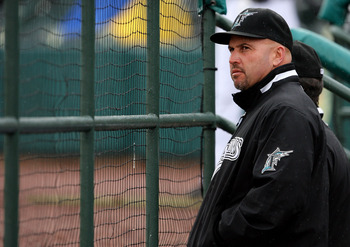 Fredi Gonzalez is the favorite to land the Atlanta Braves managerial job after Bobby Cox retires. That rumor is the reason that Marlins owner Jeffery Loria fired him a month ago.
Gonzalez did a solid job in Miami. After a losing season in 2007, the Marlins were in the thick of the NL East and NL Wild Card races in 2008 and 2009. His Marlins were a mentally tough group that killed the Mets' playoff dreams in '07 and '08 by beating them in the final series of the season.
He would be a solid replacement for Manuel, if the Mets choose to go there.
Maybe the Braves aren't Gonzalez's destination. ESPN has reported that the Cubs have interest in interviewing Gonzalez.
Joe Torre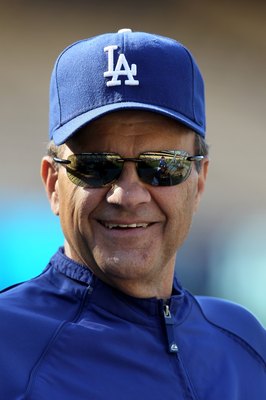 Before you laugh, Joe Torre's contract is up at the end of the season.
The Dodgers have shown little interest in re-signing Torre, and with the custody battle ensuing in L.A. between Frank McCourt and his ex-wife Jamie for ownership of the team, Torre may want to leave the Dodgers.
Torre is 70 years old. Who knows if he wants to keep managing or come back to New York and enjoy retirement.
Torre's name has come up as a replacement to Lou Pinella in Chicago. Torre said he would never rule it out, but he can't think of managing anywhere else.
Maybe a chance to come home to New York to manage the same franchise that he began his managerial career with, as well as sticking it to the Yankees, would be sufficient for Torre.
Don Mattingly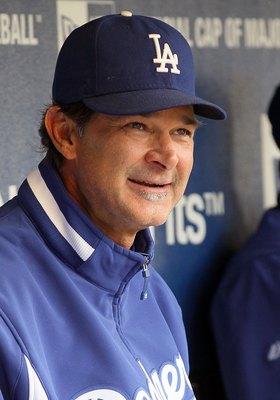 I know what you are thinking, Met fans: "Oh no! Not another Yankee. I hate the Yankees even when they are wearing a Dodgers uniform."
You know Willie Randolph did get the Mets to within one game of the World Series in 2006, and brought responsibility and respect back to Flushing, so why not go for another alumni of the pinstripes?
Mattingly has served as Joe Torre's right hand man for the past three years with the Dodgers. He was rumored to take over as Yankees manager back in 2008, before Joe Girardi got the job.
He was a great player, and by learning from Torre, Mattingly will be a hot managerial candidate this fall. Great players usually don't translate to great managers, because they have to work with players below their own skill level.
Mattingly got a lot of flack this week for "returning to the mound" when he tried to answer a question for James Loney. According to MLB's rules, when a coach makes two trips to the mound, the pitcher has to come out. Closer Johnathan Broxton was forced to leave. That incident has been brushed off as a unfair interpretation of the rule.
It is not a reflection of Mattingly's ability to manage a ball club.
Bobby Valentine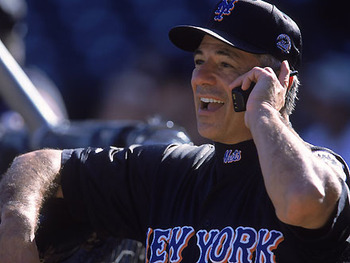 He almost went to the Orioles, but it fell through. He was this close to taking over the Marlins, but he and owner Jeffrey Loria couldn't see eye to eye on the money.
He's still out there, still stuck at ESPN, and still looking for a new managerial job.
If the Wilpons had a heart, which isn't likely, they would bring Bobby V. home again.
For all of the people that Bobby rubbed the wrong way in the front office, and considering how demanding he can be as a manager, nobody got more out of fringe major league players than Valentine in the late 90's and early 2000's.
Whether it was Benny Agbayani, Matt Franco, Timo Perez, Jay Payton, Dennis Cook, or Turk Wendell, Valentine found a way to get the most out of these players and move the Mets to the World Series in 2000.
Valentine was unfairly blamed for Steve Phillips' Frankenstein of Mo Vaughn, Jeremy Burntiz, and Roberto Alomar in 2003, costing him his job.
Valentine furthered his value when he won a World Series in Japan's Major Leagues, making him a cult hero in Japan.
He might be the kind of manager that David Wright, Ike Davis, Jose Reyes, and Josh Thole can link onto and achieve their greatest potential. Valentine has a way of getting the most out of young players.
Moreover, the fans want him back. It's time to bring Bobby V. back. Valentine in any other major league dugout would look really weird.
In Reality It's Up to The Wilpons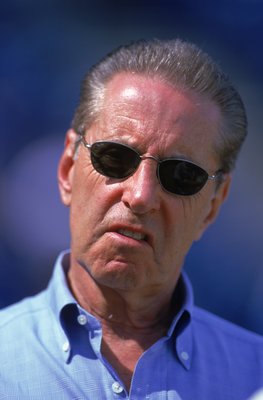 In retrospect, the Wilpons will have the final word on who manages this team. The Mets have lost millions of dollars over the last two years from the Bernie Madoff ponzi scheme, lost millions in Citi Field, can't sell tickets, and have prevented Omar Minaya from adding to the Mets payroll.
If the Wilpons want to win, they should interview only Valentine, Gonzalez, Torre, Mattingly, and Showalter. If they are just interested in continuing to be caretakers of this franchise until they sell it, then don't be surprised to see Tony Pena Sr., Bob Melvin, or Wally Backman manage the team.
Then again, the Mets may not do anything at all, and Jerry Manuel will be back in 2011.
Keep Reading

New York Mets: Like this team?