CFL Power Rankings: Week 4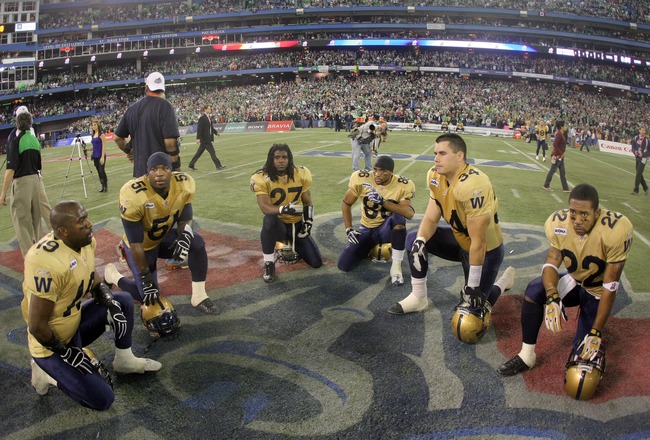 The first three weeks have been smooth sailing, but the rigors of an 18 game season are taking hold. Week four will be our first opportunity to see some injury replacements at key positions.
Both the Lions and Bombers will be without their starting quarterbacks. Luckily for those clubs, they both have capable replacements, unluckily, I think both teams could find themselves in the midst of a quarterback controversy on Monday.
These power rankings will be updated on a weekly basis throughout the season.
8. Edmonton Eskimos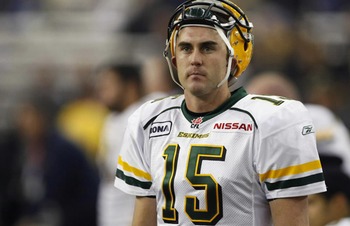 Although I hesitate to declare Edmonton as the CFL's worst team, to be winless at this point in the season leaves me no other option.
Edmonton had their moments in Week Two and Three, but when the final whistle sounded, they still found themselves on the wrong end. The Eskies have played great in six of their last eight quarters, unfortunately for them, the two quarters in which they played poorly cost them.
Edmonton have winnable games on the horizon, but they'll need to play 60 minutes of solid football if they have any hope of catching up in the West.
7. Winnipeg Blue Bombers
Winnipeg's biggest fears appear to be coming to fruition. Three games into the season and the Bombers are already without their starting quarterback.
Steven Jyles is a capable replacement, with more than adequate talent, but he isn't Buck Pierce.
Buck Pierce is a seasoned winner in the CFL. He does all the things necessary to put his team in a position to win. However, in doing so, Pierce has struggled to stay healthy throughout his CFL career.
Steven Jyles is a great insurance policy for Pierce, however, if Pierce misses an extended amount of time, Winnipeg's playoff hopes are as good as gone.
6. Hamilton Tiger Cats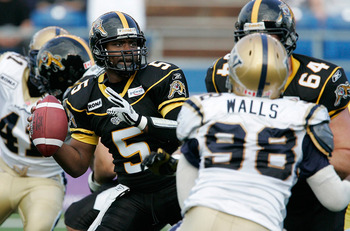 Just as Ti-Cats fans begin to regain their confidence in Kevin Glenn, he shows them exactly why they lost confidence in him in the first place.
Kevin Glenn's inconsistency will eventually cost him his job in Hamilton. He's a good quarterback, but Hamilton's success hinges on his performance and if he can't gain a measure of consistency, then the organization will be left with no other choice.
A week after stifling the Blue Bombers in all aspects of the game, they self-destructed against Montreal. If Hamilton have any hopes of overthrowing the perennial East Division champions, they'll need more consistency.
5. Toronto Argonauts
I must admit, I was a little harsh on the Argos last week. Despite being a .500 team, they still found themselves at the bottom of the list.
Making me look even worse, the Argos proceeded to upset the heavily favored Stampeders in convincing fashion.
Conventional wisdom says that CFL teams will not win on defense alone. Being fully aware that the Argos have one of the best defenses in the CFL, I still find it difficult to believe their run of success will continue.
As the season wears on, their offense will improve, thus making them a potential contender in the East, however, for my money, I still think the Argos will falter in the early going.
4. BC Lions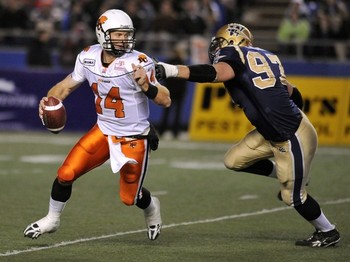 An injury to Casey Printers could mark the turning point in the Lions season. Travis Lulay may not carry the same accolades as Printers, but from what I've seen, he could be the future for the Lions.
In 2010, Casey Printers' stats are as follows(among starting quarterbacks).
Passing Yards: 591 (7th)
Completion Percentage: 56.8 percent (7th)
Passing Touchdowns: 2 (6th)
Interceptions: 2 (7th)
Quarterback Rating: 75.5 percent (6th)
Rushing Yards: 23 (8th)
In my opinion, all of BC's problems start and finish with Printers.
In spot duty this season, Lulay has been more than productive and Lions fans should be excited for his opportunity at the helm.
3. Calgary Stampeders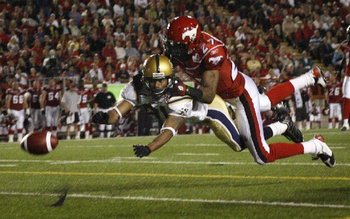 Holding the Calgary back from real dominance, has been their performance in the red zone. They sustain drives, balance the run and the pass, but when they get in scoring position, they settle for field goals.
If the Stamps can start turning field goals into majors, they would give Saskatchewan everything they could handle, and in my opinion, become a very real contender for the Grey Cup.
The West Division is shaping up into a two horse race, between the Stampeders and the Roughriders. In a match-up, which in my opinion, favors the personnel for the Stampeders.
Brandon Browner and Dwight Anderson are the top two corners in the CFL, with their ball hawking ability, they will be able to force Darian Durant into mistakes.
I expect this weekend's game to be very telling as to what the future holds for these teams. If Calgary is successful, I believe they will become the favorite to win the West.
2. Montreal Alouettes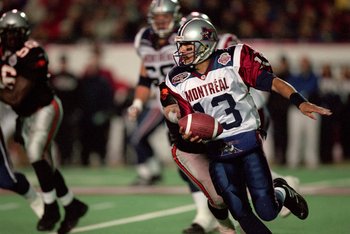 Even with a less than stellar performance from the Roughriders on Saturday, the Als simply haven't shown enough to belong at the top of the power rankings.
Their offense has been out of sync. Calvillo isn't picking up big yardage through the air, Cobourne hasn't been productive on the ground and their defense has been in the bottom half of the league. Things we aren't used to seeing from the mighty Alouettes.
That said, knowing Marc Trestman and the Alouettes organization, it will just be a matter of time before things start rolling again.
1. Saskatchewan Roughriders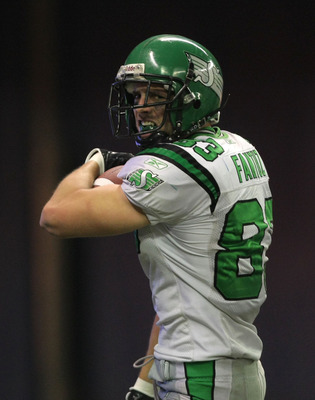 In a game they should have lost, the Riders still found a way to sneak past the desperate Eskimos.
This should come as a sign that Saskatchewan are a strong contender, simply on their ability to will themselves to victory. The Riders played poorly for three quarters, but when everything was on the line, they were up for the challenge.
The Riders are going to be a tough out this season, what makes them dangerous is their abilities on both sides of the ball.
The rest of the league had better show up ready.
Week Four: Picks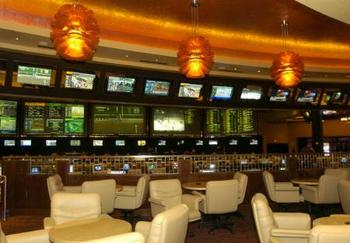 Overall: 7-8
Units: -0.95
July 23rd
BC Lions -1.5 vs. Toronto Argonauts
July 24th
Edmonton Eskimos/Winnipeg Blue Bombers OVER 54
Calgary Stampeders -1.5 vs Saskatchewan Roughriders
Keep Reading