MLB Trade Rumors: Five Cleveland Indians Who Could Be Dealt at Deadline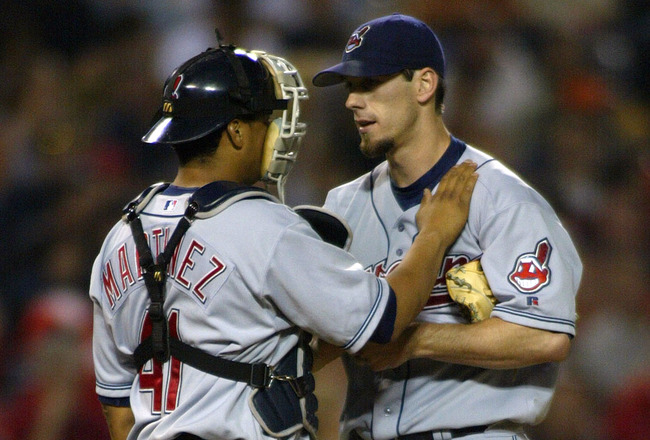 By now, Cleveland Indians fans have grown accustomed to watching their favorite players being shipped out of town around the trade deadline.
Casey Blake, Paul Byrd, Mark DeRosa, Ben Francisco, Ryan Garko, Cliff Lee, Victor Martinez, Carl Pavano, and CC Sabathia have all been shipped off between late June and early August the last couple years—and that doesn't count winter exports Franklin Gutierrez and Kelly Shoppach.
In a move eerily reminiscent of the Eduardo Perez deal four years ago, the Indians kicked off their annual fire sale by sending Russell Branyan to the Mariners last month. It's a pretty safe bet that the sell-off won't stop there.
Over the last couple months, I've been writing a sort of weekly series called the Cleveland Indians Trading Post to help prepare my fellow Tribe fans for the inevitable. Each installment looked at why a potential trading chip might be dealt and where he would conceivably go.
Now, with the deadline just eight days away, I decided to give an update on the five most likely trade candidates we have left because—well, that's just the kind of guy I am.
For each listed player, I've included quick sound bites about his contract and draft compensation status (if applicable), why he might interest other teams, why we could afford to trade him, and a few possible destinations.
To my fellow Clevelanders, remember: Thanks to a certain egomaniacal basketball player, no matter what the Indians do, the worst of our hometown heroes' departing is already over.
Austin Kearns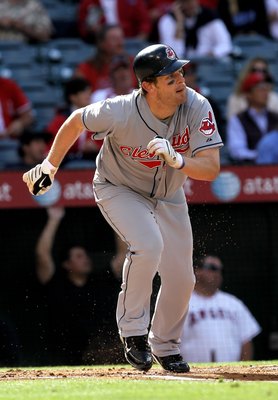 Left on contract: One year, $750,000 (will not reach Type B status)
Why he has value: Demand for outfielders is high, and a .267/.350/.411 slashline with nine homers and 41 RBI in 79 games is nothing to shake a stick at. Plus he has a reputation as a good defender (8.4 career UZR/150) and any team could afford his six-digit salary.
Why he's expendable: The fat lady is singing in Progressive Field, and the Indians will miss the playoffs with or without Kearns. He isn't part of the Tribe's long-term plans, and since there's no hope of compensation picks, we might as well get something for him.
Possible suitors: The Braves, Giants, and Padres are all known to seeking outfielders. The Red Sox could use Kearns as a Plan B if they can't land David DeJesus, and the Rays could be a sleeper if things don't work out with Jayson Werth.
Jake Westbrook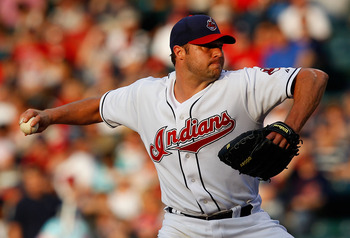 Left on contract: One year, $11 million (will not reach Type B status)
Why he has value: You know exactly what you're getting from Westbrook—an ERA in the low-to-mid fours and a whole lot of groundballs. His current 4.74 ERA is pretty much the worst-case scenario, and that's not so bad.
Why he's expendable: A consistent, low-ceiling veteran wouldn't mean much to a rebuilding team, even if his contract wasn't about to expire. Unless he's willing to re-sign for a massive discount to make up for the $20 million he earned in 2008-09 to make all of five starts, we're better off cutting ties now.
Potential suitors: Anyone in search of a middle-of-the-rotation boost for the pennant run. The Cardinals and Dodgers have inquired, while the Mets and Padres have had internal discussions and writers have speculated about a return to his first team, the Yankees.
Jhonny Peralta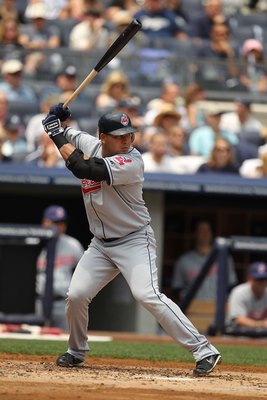 Left on contract: One year, $4.6 million (might reach Type B status); $7 million club option for 2011
Why he has value: In spite of his inconsistencies, Peralta can sometimes be a solid hitter; he topped 20 homers thrice before age 27.
Why he's expendable: Picking up his option would make zero sense and offering arbitration would be risky because he might actually accept. Plus, Clevelanders see him as the symbol of everything that's wrong with the team.
Possible suitors: Anyone in need of veteran infield depth. The Yankees are reportedly interested, and Philadelphia has been named as a potential fit. The Angels and Giants might also make sense if their first choices don't work out.
Fausto Carmona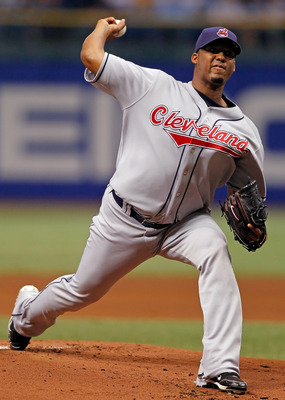 Left on contract: Two years, $11 million; plus $7, $9, and $12 million club options for 2012-14
Why he has value: A 26-year-old pitcher with established Cy Young-caliber upside at a team-friendly contract until he's 31. Interested yet?
Why he's expendable: If there was any doubt that his stellar 2007 season was a fluke, he posted a 6.32 ERA last year and has walked almost as many batters as he's whiffed (189-to-201) since 2008. Even assuming he's righting the ship for good this year, the Tribe should have a stable full of similarly productive pitchers within a couple years at a fraction of the cost.
Possible suitors: The Dodgers are searching for whatever pitching help they can get. The Mets and Brewers have been linked specifically to Carmona, and the Phillies could also be a possibility if they fail to land Roy Oswalt.
Kerry Wood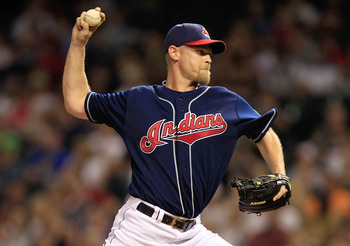 Left on contract: One year, $10.5 million (will not reach Type B status); $11 million club option for 2011
Why he has value: Even in a year of struggles and health problems, Wood has an 8.1 K/9 rate and he's averaging over 95 mph with his fastball.
Why he's expendable: Forget that he's been a disappointment ever since he signed with the Tribe—a small-market rebuilding team shouldn't be paying eight digits for a closer.
Possible suitors: He's been linked to the Yankees and the Red Sox, who lack a reliable bridge to Daniel Bard and Jonathan Papelbon. The Reds, Dodgers, Tigers, Angels, Rays, Phillies, and Twins are also reportedly seeking bullpen help.
Keep Reading

Cleveland Indians: Like this team?