No Love: The Top 10 Players Never To Receive A Hall of Fame Vote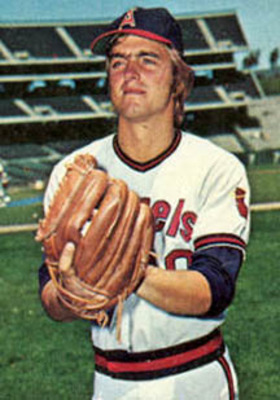 On the weekend that we induct the greatest icons in the history of baseball into the hallowed halls of Cooperstown, there is a lot of talk about the guys who didn't get in.
You've probably read many stories about how Jim Rice does not belong in the Hall of Fame, or how Bert Blyleven should be a sure bet.
And each year, about 30 players are hand selected for a ballot to be voted on by the Baseball Writers Association of America. One or two will make the cut-off mark of 75%.
At the bottom of the rankings fall the players who will not be on the ballot next year. And at the very bottom of that list fall the no-shows. Those who were deemed, by every voter in the Association, to be a B-list player.
Usually, they get it right.
Last year, Todd Zeile, Ray Lankford, Mike Jackson, and Shane Reynolds were the players to garner this dubious distinction. However, sometimes good, even great players can't manage to get a single vote. Who are the best?
Honorable Mentions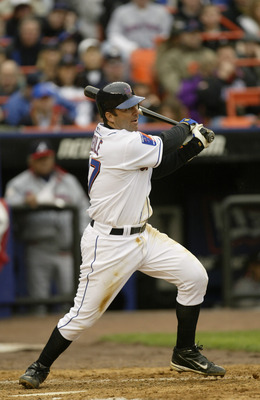 Todd Zeile
Journeyman third baseman with 2,004 career hits
Manny Trillo
Four-time All-Star at shortstop, won three Gold Gloves with Philadelphia
Bob Horner
First overall pick who skipped the minors altogether, and won Rookie of the Year in 1978
10. Mickey Tettleton (2003)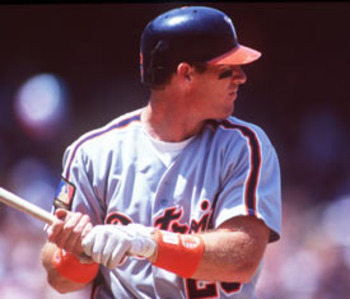 Key Stats and Accolades:
Hits: 1,132
Home Runs: 245
3x Silver Slugger
Mickey Tettleton is not a Hall of Famer. He is, however, a very good player, and one of the best catchers of the 1990's.
So why didn't he receive a single vote? It could be his low batting average. His career average stands at .241, which is far below anyone in the Hall. It could be his high strikeout total or it could be the fact that he claimed "Froot Loops" were the source of his power.
What Tettleton did contribute to the game was a unique batting stance. He would stand straight up at the plate, and only bended once the pitcher began to throw. Although he wasn't a Hall of Fame type player, he was really fun to watch.
9. Jimmy Wynn (1983)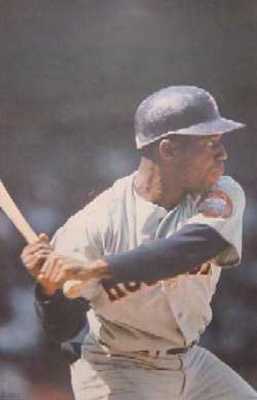 Key Stats and Accolades:
Hits: 1,665
Home Runs: 291
RBIs: 964
Steals: 225
3x All-Star
People talk about Jimmy Wynn's Hall of Fame chances more often than you'd think. Wynn was the premier player for the first 20 years of Astros history. He ranks fourth in home runs, ninth in steals, and eighth in hits.
The argument for Wynn goes like this—he hit a good amount of home runs and he played a good portion of his career at the AstroDome, predominantly a pitcher's park in the truest sense.
But, how much did that really affect Wynn?
The best way we measure park factors today is in OPS+, which has been adjusted to value park factor and era. But even the OPS+ numbers don't give Wynn the support he would need to make the Hall. Sure he ranks above some Hall of Famers, but is largely far behind the pack. In fact, most of the HoFers he ranks ahead of are catchers, like Gary Carter or Yogi Berra.
So the case on Wynn is pretty open and shut.
Did he deserve to be left off the ballots entirely? Probably not.
8. Andy Van Slyke (2001)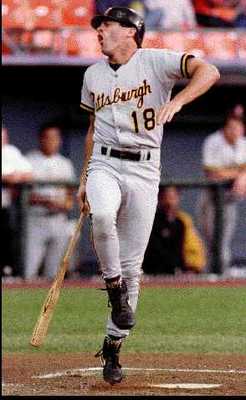 Key Stats and Accolades:
Hits: 1,562
Home Runs: 164
RBIs: 792
Steals: 245
5x Gold Glove
2x Silver Slugger
4x All-Star
Andy Van Slyke is an interesting type of player. He's not a Hall of Famer, but he played some good years on some good teams, including the Pirates of the early 90's.
He had moderate speed, an average glove, and below-average power. But he did it for long enough and for good enough teams that he showed up in a couple of All-Star games.
He's average across the board, but Cardinals fans still wish they hadn't traded him for Tony Peña.
7. Hal Trosky (1951)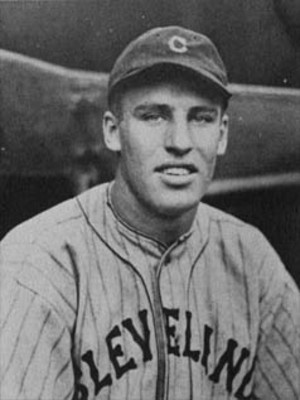 Key Stats and Accolades:
Hits: 1,561
Home Runs: 228
RBIs: 1,012
Hal Trosky is the first really intriguing name on this list. If he'd had more time, he could have put together a serious case for Hall consideration.
He played his last game at age 33, but he wasn't really effective after an injury shortened his 1940 campaign. But before his injuries, he was one of the top sluggers in the game.
In the four years between 1934 and 1937, Trosky hit 135 home runs, and had a line of .310/.365/.565—very good, when you consider he was only 24 in 1937. He was sort of like a pre-WWII Miguel Cabrera. His 1934 rookie season may be one of the best years ever.
In my opinion, the year Trosky had in 1936 season was one for the ages. How many players can say they hit .343 with 42 home runs at the age of 23. He also led the league in RBI (162) and Total Bases (405)!
For Trosky, it's the age old story of what could have been.
6. Hal McRae (1993)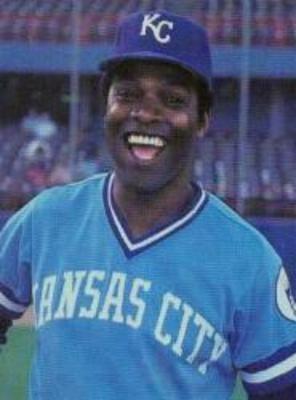 Key Stats and Accolades:
Hits: 2,091
Home Runs: 191
RBIs: 1,097
Steals: 109
3x All-Star
It's a shame that one of the top five DHs ever finds himself on this list as well.
Hal McRae is one of baseball's unknowns. He was one of the key run producers for the Royals teams of the 70's and 80's. In fact, he may be the first true designated hitter.
As the test case for the designated hitter in the Hall of Fame, McRae failed to give the Hall it's first DH, and thus the bar has been set very high, making it harder for Edgar Martinez and others to get in. In fact, if you want to make a comparison to an active player, I'd say McRae was a lighter hitting, more versatile David Ortiz. Although most people agree that Ortiz is not Hall-bound, I'm sure he'll receive at least one vote from Boston writers.
You might find it interesting that Hal Trosky and Hal McRae have exactly the same career WAR. I suppose something can be said about the name.
5. Mike Cuellar (1983)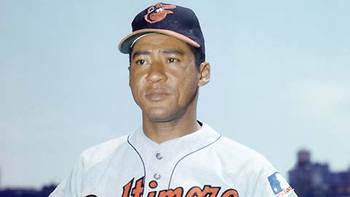 Key Stats and Accolades:
Win-Loss Record: 185-130
Strikeouts: 1,632
ERA: 3.14
1969 AL Cy Young Award Winner
4x All-Star
He's not the only Cy Young winner never to receive any votes for Cooperstown, but out of Steve Stone, Pete Vuckovich, and John Denny, he certainly had the best career.
Cuellar was a great starter for the Orioles dynasty of the 60's and 70's. During a five year stretch from 1969-74, Cuellar was 125-63 for Baltimore, with a sub-3.00 ERA and 114 complete games. Over the same time, Jim Palmer, who made the Hall on his first try with 92.6% of the vote, was 99-42, and he only finished what he started 85 times.
Was there really that much of a difference between Palmer and Cuellar? Over a full career, Palmer is certainly the better pitcher. But did Cuellar really have no chance at the Hall? In my book, Cuellar was as good as any pitcher in baseball during the early 70's.
4. Amos Otis (1990)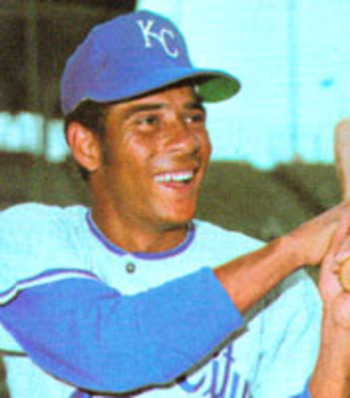 Key Stats and Accolades:
Hits: 2,020
Home Runs: 193
RBIs: 1,007
Steals: 341
4x Silver Slugger
3x Gold Glover
The Royals just don't get any love. Two of the greatest players in their franchises history failed to get a single vote in the BBWAA voting system. Perhaps it's the market.
Otis actually played in more obscurity than McRae did. At least McRae won a World Series during his tenure in Kansas City.
When you look at Otis's numbers, one thing is apparent—he was a pure doubles hitter. Twice Otis led the league in doubles, and during the 1970's, he never hit fewer than 26. Imagine that sort of consistency over an entire decade. Otis also finished third in MVP voting for the 1973 season, when he set career highs in home runs (26) and total bases (282).
In my book, he is one of the top center fielders of the 1970's. Apparently, the BBWAA didn't feel the same.
3. Vern Stephens (1960)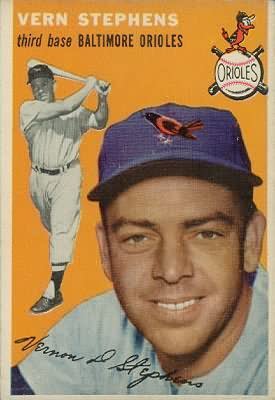 Key Stats and Accolades:
Hits: 1,859
Home Runs: 247
RBIs: 1,174
6 Top 10 MVP Finishes
7x All-Star
He's actually the player on this list that still has a chance at making it, via the Veterans Committee.
Stephens was a very good player for some very bad Browns teams, and then some above average Red Sox teams. He compiled a lifetime average of .286 and had a lot of power for a shortstop.
He led the league in round-trippers in 1945 with St. Louis, but his best years came during the late 40's as a member of one of the top infields in baseball history. From 1948-50, he hit 98 home runs and drove in 440. Before the time of Ernie Banks, Cal Ripken, or Alex Rodriguez, such power numbers were very rare at shortstop.
Now, it was harder to get in when Stephens retired, because the ballot was much larger. Maybe that explains why he didn't get any votes. Could we see him in the Hall eventually? It's a maybe.
2. Frank Tanana (1999)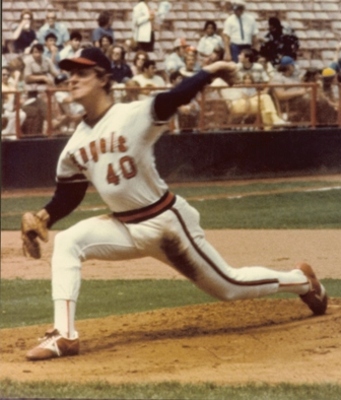 Key Stats and Accolades:
Win-Loss Record: 240-236
Strikeouts: 2,773
ERA: 3.66
3x All-Star
2 Top 5 Cy Young Award Finishes
"Tanana and Ryan and two days of cryin'."
This was the mantra for American League offenses in the early 70's who had the unfortunate scheduling to face the two young California Angels fireballers, Nolan Ryan and Frank Tanana.
And while Nolan set the all-time strikeout mark and made the Hall of Fame easily, Tanana sat back in the dust thrown up by the Ryan Express.
I chose to place Tanana this high because of how close he was to reaching several Hall of Fame milestones. He came within 234 strikeouts of 3,000, a number that usually guarantees induction.
Tanana played 21 years in the big leagues, so that means another 12 strikeouts per year, which with Tanana's pace is about a start and a half, would have given him lock status, or at least very strong consideration.
Tanana also finished 60 wins shy of 300, partly because of bad run support. It's unlikely that he would have reached the 300 win plateau, but he could have had at least 15 more wins over his career.
What really stopped Tanana from reaching the Hall of Fame, though, was overused by the Angels early on. By the age of 24, Tanana had already pitched 1411.1 innings in the big leagues. During the 1977 season, he threw 14 straight complete games, and by the time he reached Detroit, he no longer overpowered batters the same way he did in California.
In the same amount of time with each team, Tanana's ERA was a full run lower in California, and he was striking out nearly two batters less per 9 innings. Maybe, if Frank Tanana had been durable, like Nolan Ryan, he would be a lock for the Hall. It still remains a shock that he dropped off the ballot without a single vote.
1. Cecil Cooper (1993)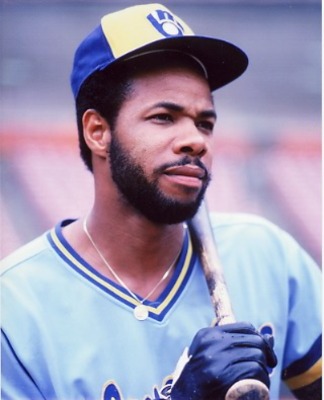 Key Stats and Accolades:
Hits: 2,192
Home Runs: 241
RBIs: 1,125
5x All-Star
3x Silver Slugger
2x Gold Glover
Cecil Cooper hit .300 or higher in eight consecutive seasons.
So honestly, I was very surprised to learn he didn't come close to induction. He didn't even get a single vote! But why does he top this list?
Well, he may have been the third best player in Brewers history. Don't believe me? Compare him to Paul Molitor, who's the only Brewer outside of Robin Yount in the Hall of Fame.
Molitor has 400 more hits, 200 fewer RBI, and 40 fewer home runs. Molitor does hold a distinct advantage in steals, with over 400 during his tenure in Milwaukee.
However, Molitor made the Hall on the first try in 2004, with 85.2% of the vote. Is the difference between Molitor and Cooper really 85.2% of the vote? I don't think so. Cooper also comes very close to passing Bill James's Hall of Fame Monitor Test, with 96 of the 100 points a likely Hall of Famer would have.
Is he a Hall of Famer? Probably not. Did he deserve to get left off every single ballot? Definitely not.
Keep Reading