Philadelphia Eagles' Fantasy Football Preview: 5 To Watch and 5 To Avoid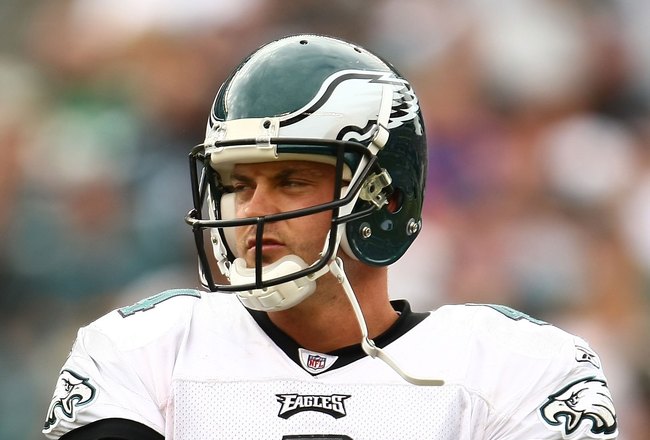 Training camp is right around the corner, which means that Fantasy Football season is now also upon us.
Many leagues still have plenty of time to draft, and of course, many things can factor into the rankings in the pages that follow. Guys could get hurt, cut, traded, or simply demoted because someone else stepped into their spot.
But for those web warriors who get the fantasy teams set the moment CBS, ESPN and Yahoo open them up, this is for you.
The Eagles should have a solid pack of producers this year. The offense last year was a goldmine (no less than five players were very solid choices), the defense was solid as usual, and Trent Cole and Asante Samuel are always strong picks in leagues that use IDPs.
You know the "top" producers, and many of you will roll the dice on Kevin Kolb. But the Eagles have the potential to have a handful of sleepers…and, of course, a handful of guys who might look sexy but should probably be avoided at all costs.
Playing the good with the bad, let's look at the "top" guys who fit into those categories.
B/R has partnered with CBSSports.com to get Fantasy Football players a 50 percent discount on CBSSports.com leagues. To learn more and sign up, click here.
TAKE WR Jeremy Maclin...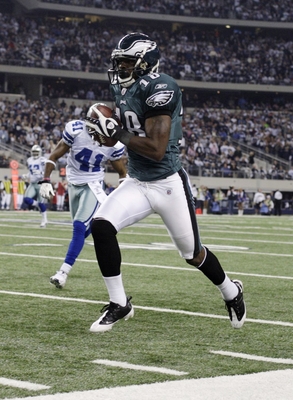 Maclin was the Birds' third-leading receiver, racking up 56 catches for 773 yards and four touchdowns.
Not gaudy numbers to be sure, but astute fans will know and remember that Maclin took a while to get going; being a rookie was tough enough, but his short holdout kept him a week or so behind from the beginning of camp, and he didn't quite catch up to full speed until October.
Sure, Maclin only reached 100 yards once (Week 5), when he had a six-catch, 142-yard, two-score performance against Tampa Bay. And sure, he only averaged and 51.5 yards per game last year.
But entering 2010, Maclin has a year under his belt, will be in a more throw-heavy offense under Kevin Kolb, and may have the benefit of a disgruntled DeSean Jackson holding out and/or underperforming.
It's not out of the realm for Maclin to rack up 75 catches, 1000 yards, and/or 10 TD this year.
...AVOID WR Jason Avant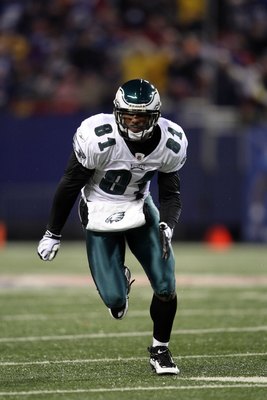 Avant will be a sexy late-round pick, especially in deeper leagues, because of his 41-587-3 line last year.
I know I said the Eagles will be more pass happy…but he's still the third receiver, and Kolb really likes his tight ends, so Avant might be more of the first-down specialist he was prior to 2009.
He might be worth a flyer as a backup if all of your WR have different bye weeks, but not much else.
TAKE RB Mike Bell...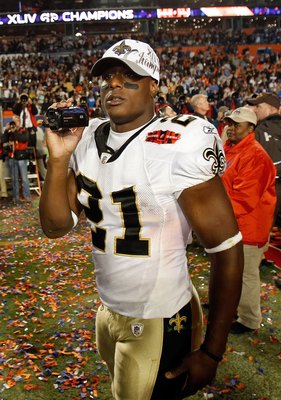 LeSean McCoy is the "feature" back in the Eagles' rotation.
But Bell was brought in to be the tough inside runner that the Birds lacked in 2009 (Leonard Weaver's surprising season notwithstanding), which means one thing: scoring potential.
Touchdowns are big points in fantasy. Just ask LenDale White, who actually outpointed a lot of sexy names in 2008 because he had 15 TD – which, in most standard leagues, is 90 points right there – a ton for a "backup" or "platoon" back).
In his two full seasons, Bell has posted eight and six touchdowns while hitting roughly 650 yards both times; if he does maybe 80% of that this season, he'll have roughly 100 points in standard leagues – which, again, is a lot for a "platoon" back.
Hey, you could do worse; a lot of people took LaDainian Tomlinson in the first round last year.
...AVOID RB Leonard Weaver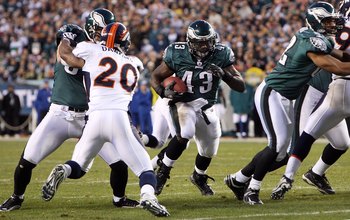 Unless your league uses a Fullback position (which likely means your commissioner is a bit of a dingbat), Weaver will be no more useful than Glen Coffee, Tashard Choice, or whoever loses the ongoing battle of apathy in Tampa Bay.
Still, a ton of people will likely take him as a "sleeper" at some point because of last season.
Yeah, it was great for Philly, but at 463 total yards and four TD, that's 70 points in even the most generous leagues.
Plus, Jerome Harrison did that in about three weeks last year.
Just sayin'. Leonard's a good piece, but not in fantasy, at least not unless Bell turns into Correll Buckhalter: The Lost Years.
TAKE TE Cornelius Ingram...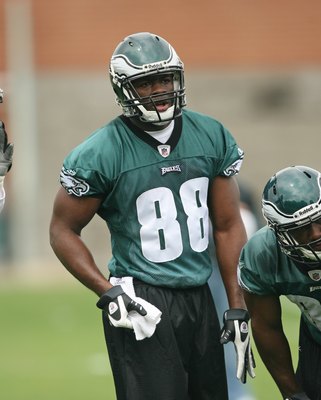 Tight end is a fickle position.
Forget the upper echelon; once you get past the Top 5 or so, it's a crap shoot.
Some guys, like Zach Miller and Kellen Winslow, will get a ton of yards – but because their teams are bad, they don't score much.
Then, there are guys like Visanthe Shiancoe and Greg Olsen, who are huge red zone targets but oft-forgotten otherwise.
In 2010—provided he stays healthy, of course—Ingram is likely to be the latter.
Brent Celek is the star TE in Philly and could easily post 1000 yards and/or 10 TD. But Ingram is a very capable receiver, and as I said a few slides ago, Kolb does love his tight ends.
He was a huge big-play target for Tim Tebow in 2006 and 2007, and could be the same for Kevin Kolb.
Don't expect huge numbers, but 400-500 yards and/or five-ish TDs aren't out of the realm of possibility. It has happened in Philly before during the Chad Lewis/LJ Smith era.
...AVOID QB Michael Vick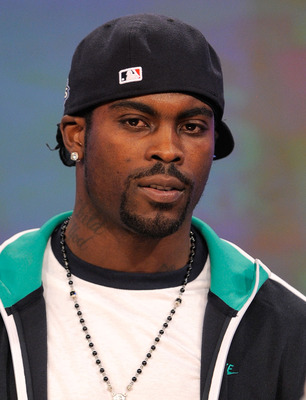 Unless he's traded (or Kolb gets hurt) and he becomes a starter, that is.
Although even then, I'd hold my breath.
A lot of people took a flyer on Vick last year as a wild card, and he rewarded them with less than 200 yards from scrimmage and only three of the moneymakers (touchdowns).
Hell, JaMarcus Russell actually did better than that.
Vick may look sexy if the Eagles run the Wildcat a lot, but unless you're desperate and he gains RB eligibility somehow (and your other choices are Jackie Battle and DJ Ware), stay away.
TAKE LB Ernie Sims...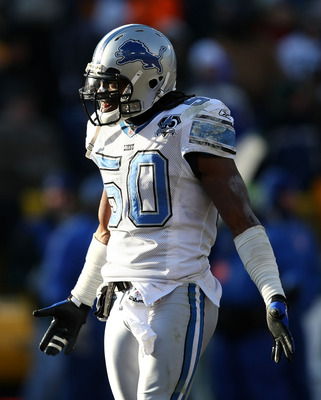 Wait, the Eagles have a guy with 420 tackles and four forced fumbles in four years?
They do now, and Sims has proven (on a bad defense, no less) that he is capable of taking it to ball carriers.
He'll get a lot of work on the Eagles' weak side, just like Will Witherspoon, Akeem Jordan, and Omar Gaither have in the last few years.
In leagues that use IDPs, 100-plus tackle players aren't the sexiest commodities, but they're the most consistent—and they'll get you more points than most ball-hawking DBs and many top sack artists.
If that's the kind of guy you covet (or your league has multiple IDP spots), Sims is a good sleeper.
...AVOID Any DE Not Named Trent Cole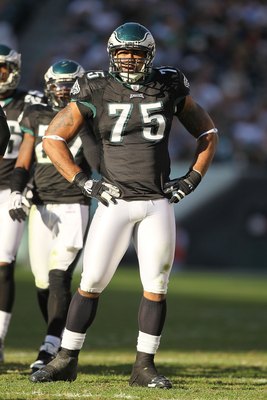 Cole will put up double-digit sacks and be his normal useful self.
Whoever's on the other side probably won't.
For one thing, Juqua Parker will still probably play on run downs, so he'll hog the tackles—and at 34 last year, he isn't hogging much.
Then, you have a logjam of rush possibilities.
Brandon Graham "should" be the top choice, but he's still unsigned and seems unenthusiastic about coming to camp. Darryl Tapp will see a lot of time regardless, and either Daniel Te'o-Nesheim or Ricky Sapp could be there as part of hybrid sets that Sean McDermott seems to favor more and more each day.
The point is that RDE could put up 15 sacks and 50-60 tackles, but it's likely to be evenly split between four guys—and no one will be sure who the "leader" of that group is until it's too late.
If you want linemen to pad your sack totals, stick to the sexy names.
TAKE CB Ellis Hobbs...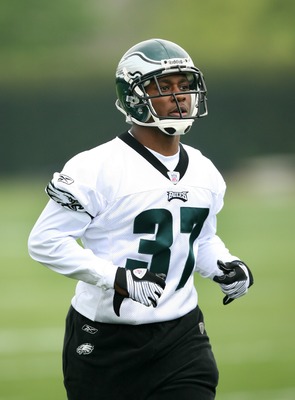 If you're in a league that counts return yards, this could be a huge pick.
Defensively, Asante Samuel gets all the love for his high interception total. But last year's other starter, Sheldon Brown, had five of his own and 51 tackles to boot.
Hobbs steps into that role this year, so he could put up similar numbers.
Not impressed so far?
Well, Hobbs is also still listed at No. 1 on the Birds' depth chart at kick returner, and he had 481 yards there last season too.
So if you get three points for a pick, one for a tackle, and one for every 25 return yards, then the totals of 500 yards returning, 50 tackles, and five picks is worth 85 points.
I'll take that for an IDP any day.
...AVOID K David Akers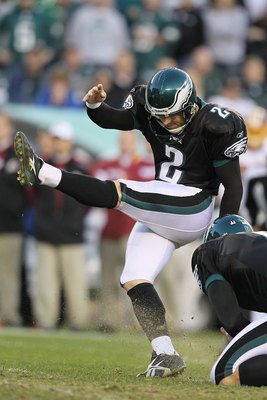 Since we're on specialists (sort of), let me remind you that Akers has been awesome the last two years. His field goal totals of 33 (2008) and 32 (2009) are the two highest of his career, his extra point totals in those seasons are second and tied for third career-wise, and he's still better than 80% on career FG attempts.
He's due to slow down eventually, and this could be the year. He is 35, after all.
Sure, according to standard Yahoo scoring, Akers was the second best kicker in 2009 with 147 points.
But the difference between him and number nine, Jeff Reed, was 32 points—two a week.
Let the guy who starts the random run on kickers in Round 6 (seriously, they're worse than the guys who take closers in Round 5 or 6 of MLB drafts) reach for Akers. Instead, wait a few rounds and snag another consistent field goal hoarder on a playoff-potential team…say a Rob Bironas or Jay Feely.
Or, if you feel saucy, take Kris Brown and see if the wind blows his way. It's up to you!
Want to Play Fantasy Football This Fall? Sign Up With CBSSports.com
Keep Reading

Philadelphia Eagles: Like this team?