2010 FIFA World Cup WAGs: What Will They Do Now?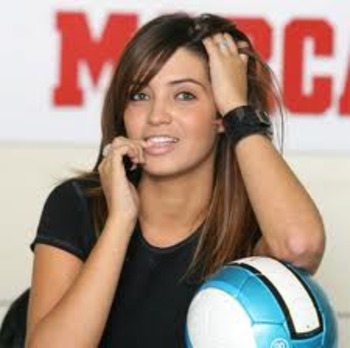 You may have already forgotten, but the World Cup reached its conclusion earlier this month. Spain, the winners of this immaculate global festival, departed South Africa rather triumphantly.
Although half the team will likely lose their hearing in five years due to unforgiving fury of the vuvuzela, La Furia Roja returns to their homeland with two highly prized trophies.
Two trophies?
Yep, that's right. In addition to winning the World Cup, Spain brings with them some even better hardware, as some of the WAGs on this team certainly represent the ultimate prize.
Now that the World Cup is over, WAGs such as Sara Carbanero (Iker Casillas), Ollala Dominguez Liste (Fernando Torres), and Nani Gaitan (Sergio Ramos) will be out of the international spotlight for awhile. Being that no male on the planet wants to see these superstars on the sidelines, here are a few ways for the WAGs of the soccer world to pass the time until 2014:
Join Dancing With The Stars
The show will enable some of the hottest stars on the planet to burn up the stage.
Not only will they captivate viewers, increase television ratings, and emit a tremendous sense of universal jealously towards their significant others, but joining Dancing With The Stars will allow for an aspiring female to bolster her reputation globally.
British WAG Abbey Clancy (Peter Crouch) would fit this bill rather nicely.
Star In A Reality TV Show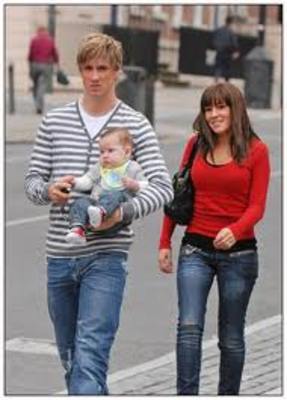 Not unlike other sports, events that occur off the field often receive more press than what occurs within the confines of the soccer pitch. The John Terry fiasco (he cheated on his wife with a teammate's girl) is a prime example of this phenomenon, and resulted in the forfeiture of his captaincy.
The concept of the soccer mom has taken the United States by storm. In almost every area of the country, one can find a mini-van with an obnoxious bumper sticker boasting of their "occupation."
If the a major US network could corral Ollala Dominguez Liste, wife of Fernando Torres and mother of one, into participating in some sort of reality show, the returns could be enormous.
Such a series could document the life of a professional soccer mom, offering all of the crazed soccer moms of the country a glimpse at the big time.
Such a production could also bolster the reputation of international soccer in the States, as Torres plays for Liverpool, a member of the English Premier League.
Plus, anything would be better than Keeping Up With The Kardashians.
Petition For a WAG Hall of Fame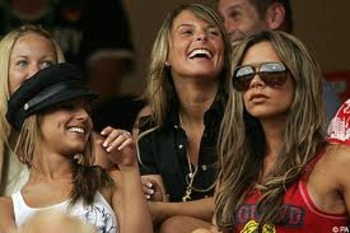 This one is a little far-fetched, but if the WAGs of the soccer world somehow rallied and petitioned for the establishment and construction of an official Hall of Fame, it would easily be the most popular museum in all of Europe.
After the WAG HOF, nobody would even know what the Lourve is, let alone know how to pronounce the name of that oratorical wonder.
Dissociate From Their Men And Continue To Be Famous Pop Singers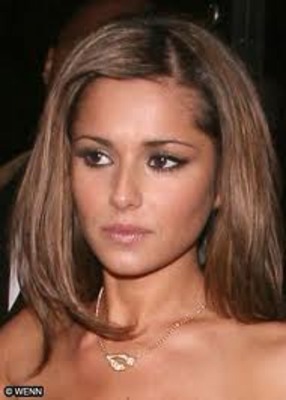 Thankfully, not all WAGs will disappear for the next four years.
Although any WAG with a passable singing voice could probably go this route, Cheryl Tweedy has established herself as one of Europe's biggest pop sensations.
Her divorce with English star Ashley Cole has a been highly publicized affair. The four year marriage has been rocky for the past two years, and Tweedy officially filed for divorce in May.
Tweedy has starred as a judge on the English TV Show "The X-Factor," and her 2009 hit "Fight For This Love" quickly became a number one hit.
Fans of Tweedy have been holding their breath for the past month, as the pop icon was diagnosed with Malaria earlier this month. According to multiple twitter pages following Tweedy, she has returned home and is recovering steadily.
http://www.youtube.com/watch?v=FkJFvoYqCDk
Become Social Activists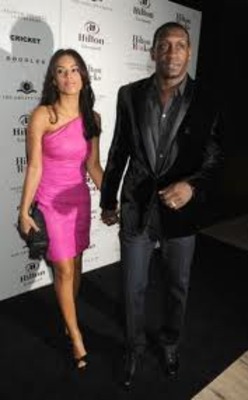 WAGs have influence, and influence can go a long way.
Just look at Ivory Coast star Didier Drogba. No, he's not a WAG, but he virtually prevented a Civil War single-handedly.
Chantelle Tagoe, Emile Heskey's fiancee, knows how to use her fame to spur positive change in the world. Her and a few other prominent WAGs embarked on a sixteen day journey across some of the most desolate parts of Africa to raise awareness for social issues such as AIDS, child rape, and poverty.
Her efforts were documented by BBC, who produced a special entitled "WAGs, Kids, and World Cup Dreams." The project aired a week before the commencement of the World Cup.
"It was definitely a wake-up call," said Chantelle. "I hope the money generated by the World Cup will filter down to the people who need it most."
With an increasing amount of press surrounding the WAGs of the soccer world, there is a decreasing amount of press focused on tangible social issues.
Maybe they can work together. If so, everyone will be happy.
Keep Reading