The Top 10 Most Over-Excited Announcers Ever (with video)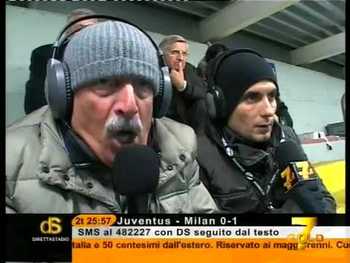 Play-by-play announcers are people too. As much as we expect them to remain unbiased during games, the emotion of the sports sometimes just takes over their sense of objectivity.
Here are 10 guys that aren't afraid to let it all out.
They are passionate about their sports and they are extremely loyal to their teams. When the moment heats up, they simply turn into fans with microphones.
Their passion is infectious and their enthusiasm is entertaining. Enjoy the videos!
College Baseball: Auburn Announcers (Creede Simpson's Homer)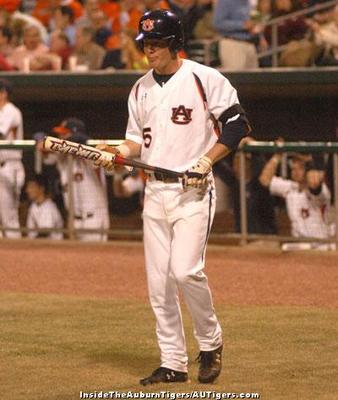 Here's a dramatic moment when Auburn is down 8-9 and down to their last out. Simpson hits a 3-run home run and Auburn ultimately wins 11-10.
Watch and listen to the announcers go nuts
MLB: Hawk Harrelson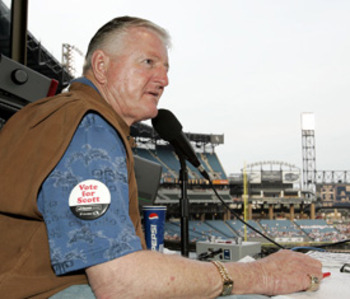 Hawk is famous for his patented home run call which usually goes something like: "Scratch, scratch. You can put it on the board....Yes!"
College Baseball: University of Tampa Announcers (Mike Blanke's Slam)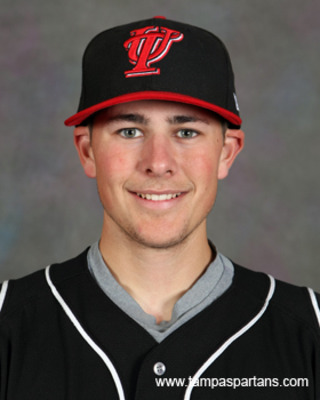 The announcer has been identified as University of Tampa assistant sports information director, Taylor Flatt.
This Blanke's home run ignited a 20-3 victory for the UT Spartans.
NHL: Dave Mischkin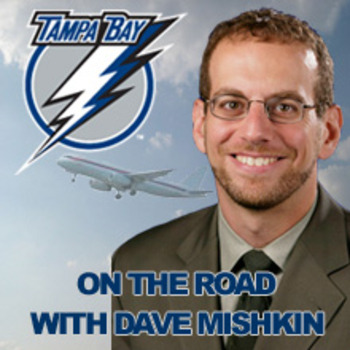 Mishkin, play-by-play man for the Tampa Bay Lightning is a well known screamer.
Here's a video tribute:
Soccer: Roma Announcer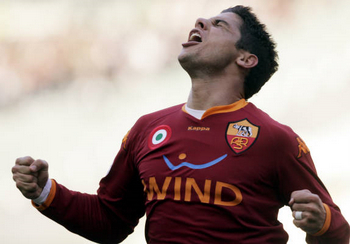 There's also this announcer who is screeching at the top of his lungs as Mirko Vučinić scores a goal to put Serie A team Roma up 2-1.
MLB: John Sterling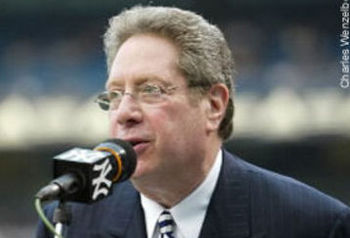 In this video Curtis Granderson hits a home run, his second as a New York Yankee.
But here's John Sterling with the call, channeling the candy man from "Willy Wonka and The Chocolate Factory".
Soccer: Inter Milan Announcer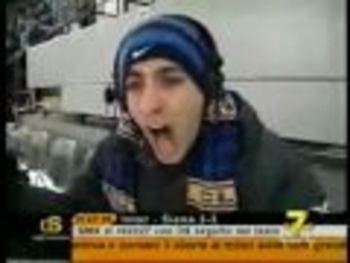 A very intense and excited Italian announcer. I have no idea what he's saying but watch him as his Inter Milan team ties the game and then take the lead over Siena.
HS Football Plano East vs. John Tyler (1994)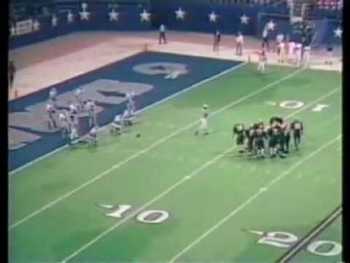 Here's a high school football game for the ages.
Listen to these Plano East announcers call this the "Best Comeback of All-Time" and then watch as their excitement turns to disappointment by saying, "I want to throw up."
Soccer: Ray Hudson
Ray Hudson's got a way with words and is very enthusiastic behind the microphone.
Listen to this sequence of a Real Madrid game.
He can even be flat out intimidating, here's Hudson giving his color man crap for bringing up Tom Cruise.
Soccer: Tiziano Crudeli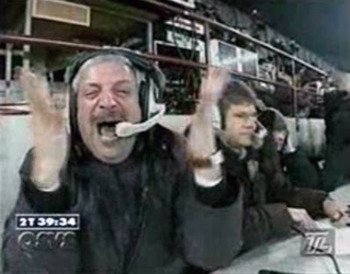 Keep Reading