Duke Basketball: A Closer Look at Four Blue Devils Aiming for the NBA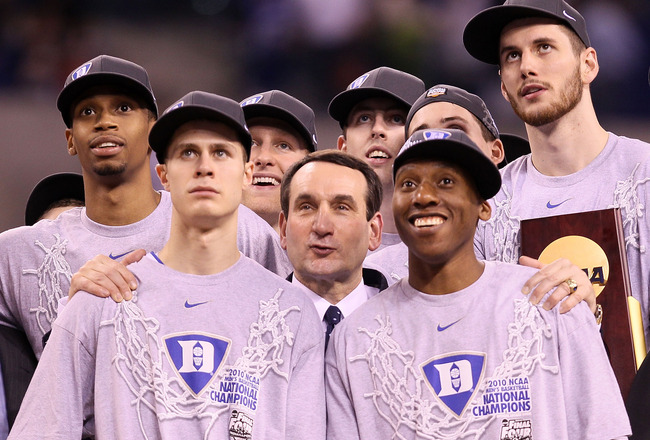 From former NBA hardwood guys such as Shavlik Randolph and DeMarcus Nelson, to newcomers like Brian Zoubek and Jon Scheyer, let's take a closer look a the four former Duke Basketball stars aiming for success in the NBA next season.
Many former Blue Devils have donned NBA jerseys, and all four of these guys have a good chance of becoming undrafted talent during the 2010-11 season.
Plus, after Duke coach Mike Krzyzewski brought home the school's fourth title since taking over the program, I have to wonder: Who in the hell in their right minds can't say that Coach K is the best college basketball coach of all-time??
However, I digress.
Do not look at this as a "power rankings list." Instead, take it as nothing more than a log of the four former Dukies—currently on Summer League rosters—aiming for future NBA success this coming season.
Let's begin with the eldest of the group, and the one with the longest tenure of hardwood experience of the foursome, none other than Shavlik Randolph…
Shavlik Randolph: Miami Heat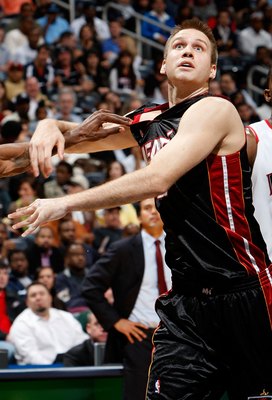 Shavlik Randolph, the former Duke forward who began his NBA career during the 2005-06 season, appeared in four games for the Miami Heat in the 2010 NBA Summer League.
Randolph, averaging 22 minutes per contest this summer, had two 18-point performances for the Heat while garnering a total of 52 points, pulling down 23 rebounds, dishing out three assists, picking up two steals, and acquiring one block.
In an NBA career spanning four years and counting, Randolph has spent a majority of his professional playing days with the Philadelphia 76ers.
DeMarcus Nelson: Milwaukee Bucks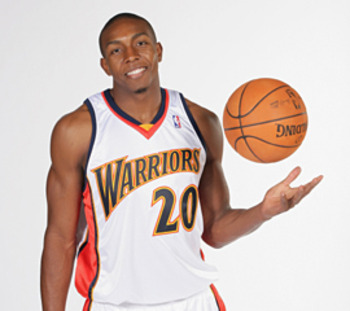 Former Blue Devil guard DeMarcus Nelson, appearing in four NBA Summer League games for the Milwaukee Bucks in July, garnered a total of 24 points, 11 rebounds, nine assists, and five steals.
Nelson, who played in 13 games with the Golden State Warriors during the 2008-09 season, started in five games that year while averaging 13.2 minutes per contest.
Starting three games for the Bucks this summer, Nelson averaged 25.8 minutes per game while draining 30.4 percent of his shots from the field.
And Nelson may get a shot at making his second year in the NBA a breakout season if the Bucks end up retaining his services.
[Photo Courtesy of Google Images Search]
Brian Zoubek: New Jersey Nets
Last year's Duke big man that made his presence felt all the way up to cutting down the nets after the NCAA Title game—Brian Zoubek—had a phenomenal Summer League debut with the New Jersey Nets.
Appearing in five games for the Nets in July, Zoubek pulled down 30 rebounds while garnering 17 points, five assists, two blocks, and a steal.
And although Zoubek was not selected during the 2010 NBA Draft, he'll likely have a chance to being his NBA career next season with the Nets.
Jon Scheyer: Miami Heat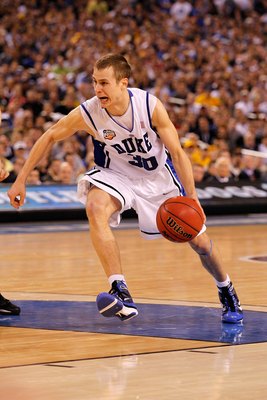 Jon Scheyer, a major contributor for this year's NCAA Champion Duke Blue Devils, appeared in just two games for the Miami Heat in his NBA Sumer League debut—scoring 13 points while grabbing seven boards, dishing out three assists, and picking up a pair of steals.
However, the former Duke sharp-shooting guard was not with the team for the Heat's final few summer games—leaving question marks surrounding what will happen next in term's of Scheyer's NBA future.
But one thing is certain: Scheyer can play at the NBA level, and hopefully Miami will give him that opportunity beginning this coming season…
*****
Denton Ramsey may be reached via email at denton.ramsey@gmail.com
Keep Reading

Duke Basketball: Like this team?