NBA Free Agents 2010: Why Chris Paul Should Want To Join The NY Knicks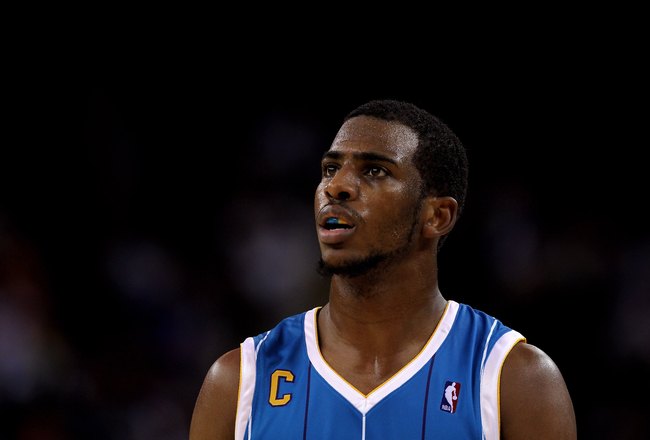 Chris Paul wants to be traded, and he wants to play with a superstar.
The Knicks have expendable pieces, tons of cap room, and newly acquired Amare Stoudemire.
Should we draw up the paperwork now, or wait for Carmelo Anthony to toss his hat into the trade talks too?
Paul missed roughly half of the 2009-10 season due to injury, but still managed to average a double-double in points (18.7) and assists (10.7).
He also averaged two steals per game.
But Paul doesn't see himself in New Orleans long term, and wants to be traded.
Here are just a few reasons why Paul would flourish while wearing blue and orange in NYC's MSG.
Mike D'Antoni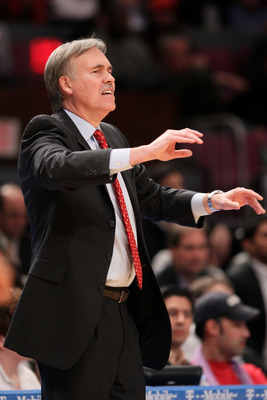 Steve Nash did okay with Mike D'Antoni as his coach, shooting options on the wings, and Amare Stoudemire in the paint.
All Nash did was win back-to-back MVP awards, navigate Phoenix through the playoffs multiple times, and etch his name down in NBA history as one of the best point guards to ever play.
Paul could be like Nash, only better.
While Nash might be the best passing-point guard in the NBA since Magic Johnson, Paul is a better scorer.
And much better defender.
Paul's offensive game will improve in D'Antoni's system, and his defensive prowess will only add to this.
While D'Antoni-lead teams get a bad rap for not playing much defense, it's not all his fault. Some of his players, including Nash, were just too offensive minded.
Paul could be the player to finally buck this trend.
Eastern Conference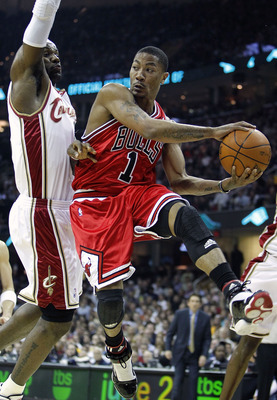 Instead of having to go through Steve Nash, Tony Parker, Deron Williams, Chauncy Billups, and Jason Kidd, how about only having to really worry about Derrick Rose and Rajon Rondo?
Seems like a good trade to me.
It's no secret there's a plethora of talent at the point guard position in the Western Conference.
It's also no secret the Eastern Conference provides a bit more smooth sailing.
Last season, all eight Western Conference playoff teams finished with at least 50 wins.
In the East? Only the top four squads finished with at least 50 wins.
Paul, combined with Stoudemire in New York may not put the Knicks in the 50-win conversation right away, but they certainly wouldn't be far off.
Atlantic Division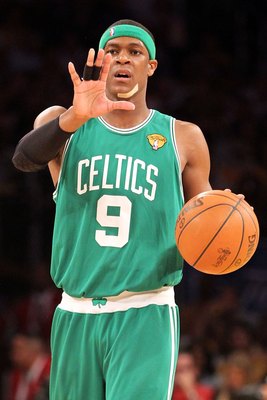 Let's take a closer look at the division Paul would be entering.
First off, you have the Boston Celtics. Paul Pierce is a great player, Ray Allen can still knock it down, and Kevin Garnett is still a presence on the court.
Not to mention the Cs have a guy named Rondo bringing the ball up the court every night.
The Celtics are good, they've won an championship, and they (specifically Rondo) would be Paul's toughest competition.
But Paul, who's probably a better overall player than Rondo, and Stoudemire, who's head and shoulders above the Celtics front court, could give Boston a run for its money.
That's about it.
Rounding out the division are the Bosh-less Raptors, the 76ers, and the scorer-less Nets.
Toronto will take a massive hit from the departure of Chris Bosh, especially because Hedo Turkoglu can't carry a team by himself.
The Sixers have some interesting pieces in Jrue Holiday, Evan Turner, and Elton Brand, but nothing the Knicks wouldn't be able to handle.
And the Nets have a lot of guys whose potential is higher than their skill right now (see Derrick Favors and Brook Lopez).
If you're Chris Paul, you have to love seeing these four teams on a consistent basis.
Amare Stoudemire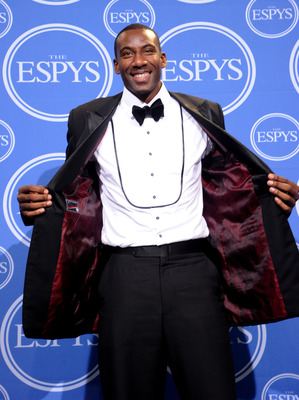 Chris Paul wants to play with another superstar.
Funny, the Knicks just added one to their roster.
Stoudemire would give Paul the big-man presence that he's never had in his five-year career with the Hornets.
Paul has played alongside guys like Tyson Chandler and Emeka Okafor, neither of which were able to help the superstar point guard run a successful pick-and-roll offense.
Stoudemire has plenty of experience with that. While he's not exactly what Karl Malone once was to John Stockton, he'd be a great fit with Paul.
After all the years of working in D'Antoni's system freeing up Steve Nash and others, playing with Stoudemire should be high on Chris Paul's wish list.
New York City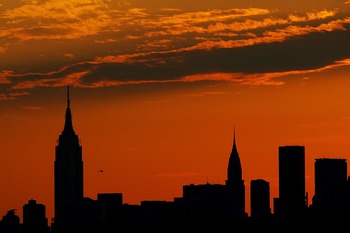 Chris Paul played his college ball at Wake Forest near his hometown of Winston-Salem, NC.
Then he played in New Orleans for five years.
The only reason New Orleans has drawn any considerable national attention during that time frame was from Hurricane Katrina and Drew Brees' Saints.
Playing in New York would do wonders for a guy like Paul.
Paul is marketable because he's a superstar on the hardwood, stays out of trouble off the court, and because he's only 25 years old.
The opportunities (off the court) in New York would be limitless for Paul.
On the court, things could only be better. By teaming up with Stoudemire in New York, Paul would probably help lure Carmelo Anthony to the Big Apple next summer.
That's a solid 'Big Three', perhaps better suited for a title run than the Miami Thrice of Wade, James, and Bosh.
Oh, and let's not forget, basketball in New York is, and always will be, unique, and more important than anywhere else.
Not to mention New York boasts the best fans (eh, when they're winning) and the "World's Most Famous Arena" in Madison Square Garden.
Keep Reading

New Orleans Pelicans: Like this team?