Kobe Bryant to Terrell Owens: The 20 Most Hated Athletes in Sports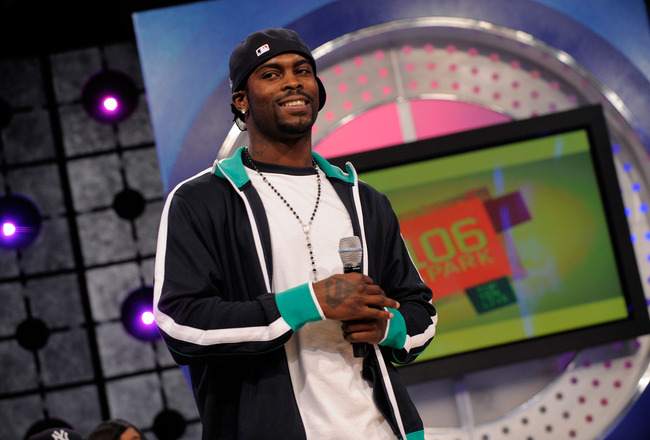 These are the 20 most hated athletes in sports (in my opinion).
These are the guys opposing teams dislike, the guys fans hate, and the guys that steal all the headlines.
Although all of these athletes were at one point at the top of their game, they have all made decisions, many off the field, that have produced this hate for them.
Again, this is just my opinion. Some of these athletes may very well be beloved by people. Without further adieu, here are your infamous batters, jump shooters, throwers, and more.
20. Ron Artest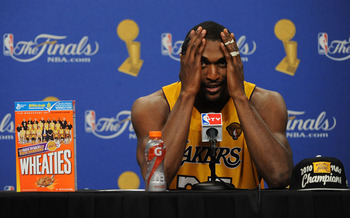 Artest has finally gotten what he wanted with his championship ring.
But it's still hard to forget his role in the "Brawl" in Detroit back in 2004.
Throughout his career, Artest has gotten on people's nerves and has burned multiple bridges. But it seems like he is turning a corner.
19. Sean Avery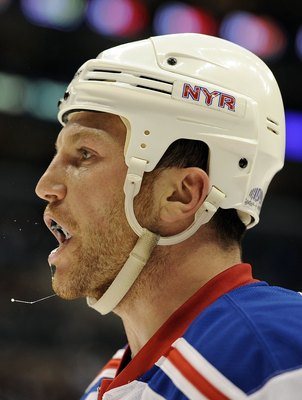 Avery is the bad boy of the NHL.
He bounces around teams, gets in multiple fights, and seems to spend more time in the penalty box than on the ice.
He's somehow managed to survive for multiple seasons with the Rangers.
18. Jose Canseco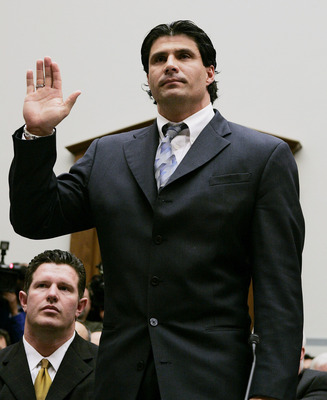 I picked this picture because Canseco is the the guy that let the steroid age come free and into the national picture.
This guy wrote books, sold out his teammates, and admitted to using the juice.
The only reason not to hate him is that he finally let some of the truth about steroids come out.
17. Brett Favre
This picture depicts exactly what Favre is all about: keeping everyone on the tip of his hand.
He constantly keeps fans and teams wondering if he will be back. Will he retire or won't he?
The players don't seem to mind as much as the fans. And boy do those fans get frustrated.
16. Ray Lewis
You may be wondering why Ray Lewis is on here. He seems like a nice guy; he just happens to be intense.
But other than being scared of him, many people hate the guy because they think he committed murder and got away with it.
We don't know the whole truth, but we do know that he is disliked by many—and not just for his fierce style of play.
15. Brandon Marshall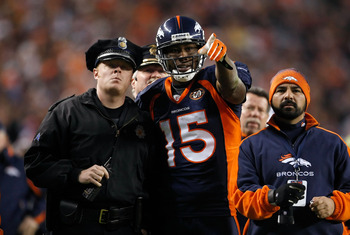 And he's already with the police.
This guy has gotten into more trouble than most, and he recently complained his way out of Denver and now resides in Miami with the Dolphins.
If not for his talent, he would be out of the NFL.
14. Rafael Palmeiro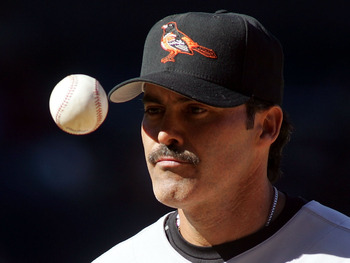 Another juicer. And he's a liar too.
Palmeiro lied to congress in saying that he never took steroids but was then found guilty of taking steroids just a few years later.
Who can we really believe?
13. Sidney Crosby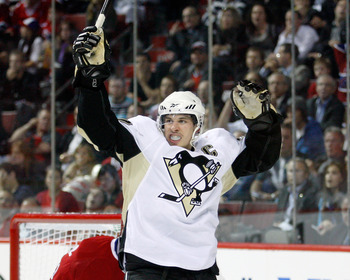 These next two guys are perhaps hated most in Washington and Pittsburgh.
And for Crosby, his perfect aura gets on the nerves of many in Washington and throughout the country.
12. Alex Ovechkin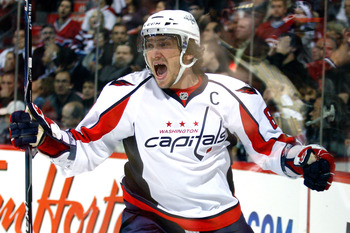 And then there's Alex Ovechkin, the poster boy for over-the-top celebrations.
The celebrations annoy everyone but Caps fans.
Ovechkin certainly has plenty of haters with his flamboyant personality...But he is an MVP player.
11. Manny Ramirez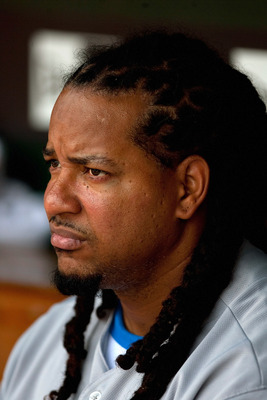 Manny being Manny ain't gonna cut it for most people. And on top of that, he cheated.
That's two strikes. Next one and he's out.
10. Terrell Owens
Why is T.O. No. 10 and not No. 1?
Because he's more annoying than just plain bad.
He's hard to hate but easy to shake your head at. That's T.O. for you!
9. Kobe Bryant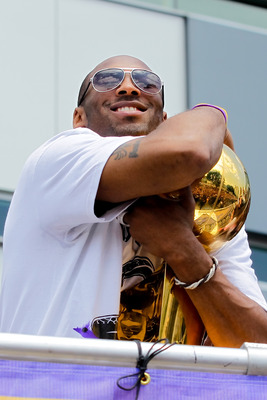 Worshiped by many, hated by many others.
Such is the life of Kobe Bryant, the five-time champion and man formerly accused of rape.
As talented as Kobe is, there will always be haters. That's what happens when you're a an athlete of his magnitude.
8. Tiger Woods
What?! Tiger's only No. 8? But realize that Tiger's hated much more as a person than as an athlete.
Two separate entities.
Although some of these guys' personalities nearly rival their games, Tiger's personal side has recently trumped his pro side.
7. Mark McGwire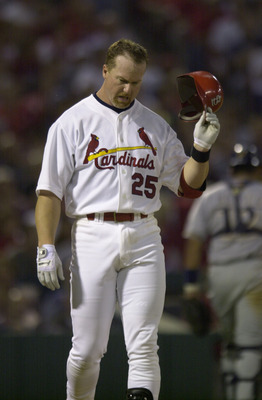 Another juicer...see the trend? These guys aren't well-perceived throughout baseball.
That's the stigma when it's known that you've done steroids. But hey, at least Big Mac has managed to bounce back with the Cards this season as a hitting coach.
6. Roger Clemens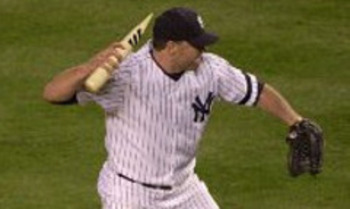 They say a picture is worth a thousand words, and that's definitely the case here.
In case you don't remember, this event occurred back in 2000. Basically, Mike Piazza broke his bat on one of Clemens' pitches. Clemens, still mad after an earlier incident with Piazza, picked up one of the shards and hurled it at Piazza.
A memorable moment it was, but it was even more disturbing. I'm not saying Clemens is a bad guy because I doubt he is, but who's gonna like you if you pull that stuff?
5. LeBron James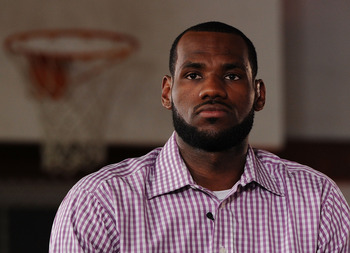 A new addition to this list.
If you were to make a map and the blue areas portrayed a likeness for LeBron and the red portrayed dislike, then Cleveland would be seeing red.
That's what happens when you leave your hometown team for South Beach. But that's a whole different story.
4. Michael Vick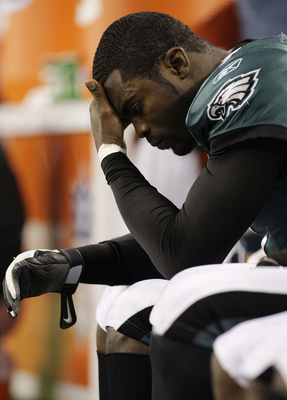 3. Ben Roethlisberger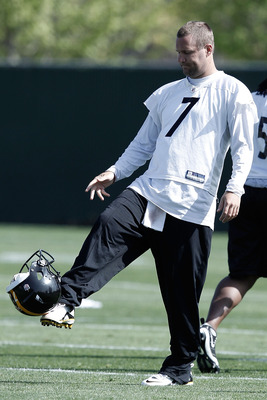 Okay, so nothing's been proven and he's innocent until proven guilty. But the public isn't dumb.
We know what he's about. And he's hated for that.
2. Alex Rodriguez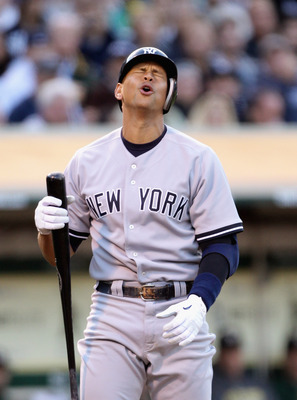 Oh, A-Rod. Not much to say here. One moment comes to mind, though: 2004 ALCS.
Bats the ball out of Red Sox player's glove as he tries to get to first. Also: brawl with Jason Varitek. Oh, and he cheated too.
A-Rod has about a zillion reasons to be disliked.
1. Barry Bonds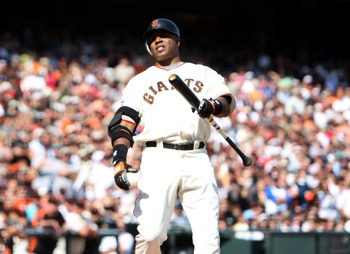 Barry Bonds. Quite the lovable athlete, isn't he? Let's see Bonds' laundry list of reasons why people hate him: steroids, unfriendliness, cheating, breaking Hank Aaron's HR record, steroids, cheating, failure to do time behind bars, steroids.
You get the picture. And that's why he's the most hated athlete. In my opinion, at least.
Keep Reading