From Big 3 to CP3: Paul Demands Trade To Play With Superstar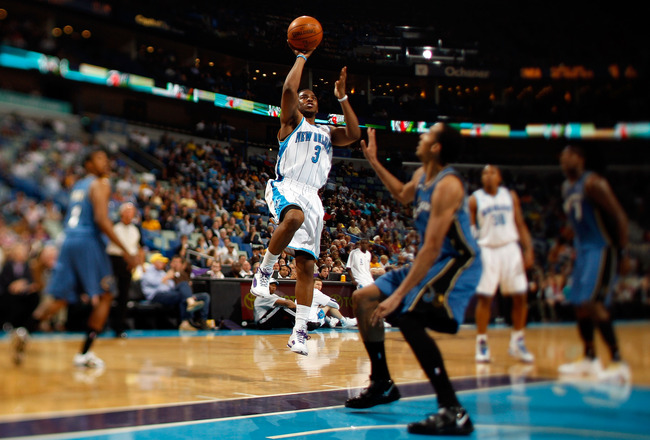 Yesterday, it was reported that superstar point guard Chris Paul had demanded to be traded to the New York Knicks, Orlando Magic, Los Angeles Lakers, Portland Trailblazers, or Dallas Mavericks in many unique reports, each stating different teams of interest. Following in the mold of LeBron James, Dwyane Wade, and Chris Bosh, Paul has shown interest in playing with another superstar or two. Here are the pros, cons, trade ideas, and odds of the cities CP3 wants to play in, as well as the superstars that he would get to play with.
Dallas Mavericks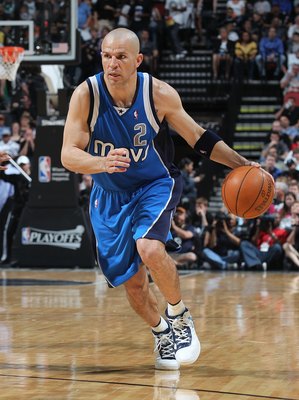 Superstar: Dirk Nowitzki, PF
Mavericks Trade: PG Jason Kidd, G Rodrigue Beaubois, SG DeShawn Stevenson, C Alexis Ajinca, PG JJ Barea, two 1st round draft picks
Hornets Trade: PG Chris Paul, SF James Posey
Pros: The Hornets would get an All-Star point guard in return as well as 2 young guards for the future plus some 1st round draft picks. They get rid of one of their biggest contracts in Posey. Saves a lot of money.
Cons: They lose their best player for a really old point guard who doesn't have much left. Beaubois and Barea are young, but they don't have all-star potential, and Barea probably won't ever be starting material either. DeShawn Stevenson is a bad locker room player, even though his contract is expiring. They would be one of the worst teams in the league, so they could end up losing money even with the smaller, expiring contracts. The Mavericks are always good, so picks would be in the late 20's.
Odds: 1200-1
Los Angeles Lakers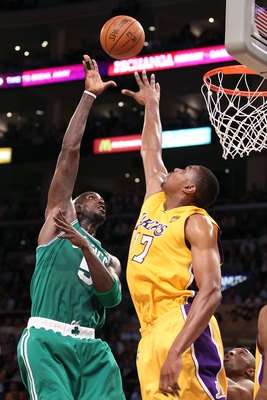 Superstars: Kobe Bryant, SG and Pau Gasol, PF
Lakers Trade: PF Lamar Odom, G Shannon Brown, SF Devin Ebanks, PF Derrick Caracter, two 1st round draft picks, two 2nd round draft picks
Hornets Trade: PG Chris Paul
Pros: The Hornets would get 7 pieces for the future in Brown, Ebanks, Caracter, and the four draft picks. They would also get a really good player in Lamar Odom, who could lead the team as a point-forward.
Cons: They wouldn't get a single All-Star in return and they wouldn't save much money. They would be getting a 1-dimensional dunker and 2 unproven rookies who were drafted in the 2nd round for their all-time best player. The best piece they would be getting is an older player with a large contract in Lamar Odom, who also plays the same position as their 2nd best player, David West. Andrew Bynum is the most attractive piece for the Hornets, but the Lakers won't trade him, even for a Top-2 PG in the league.
Odds: 800-1
Portland Trailblazers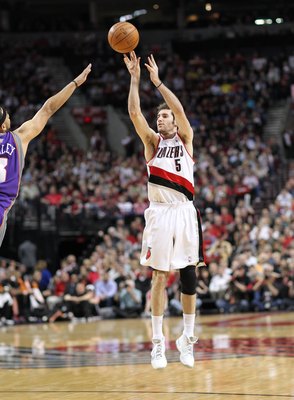 Superstar: Brandon Roy, SG
Trailblazers Trade: G Jerryd Bayless, SF Nicholas Batum, PG Andre Miller, SG Rudy Fernandez, 1st round draft pick
Hornets Trade: PG Chris Paul
Pros: The Hornets would get 3 really good young players, and a 1st round draft pick. They would also get a veteran point guard that only has 2 years left on his contract, at half the price of Paul. They save a lot of money, and get a lot of pieces for the future.
Cons: Andre Miller would want to play big minutes, but with Darren Collison and Jerry Bayless, he wouldn't be able to. They would have to make another trade with Miller. Bayless, Fernandez, and Batum will never develop into All-Stars.
Odds: 150-1
Orlando Magic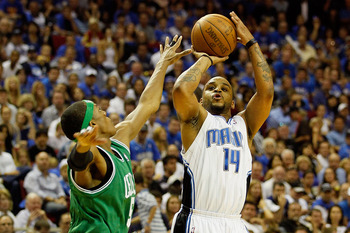 Superstar: Dwight Howard, C
Magic Trade: PG Jameer Nelson, SG JJ Redick, F Ryan Anderson, 1st round draft pick
Hornets Trade: PG Chris Paul, 2nd round draft pick
Pros: The Magic would get a young all-star point guard to replace Paul, as well as two other young players that have the potential to be really good. JJ Redick would be the starting shooting guard and outside scorer that they desperately need, while Anderson would provide depth in the frontcourt.
Cons: Jameer Nelson has an injury history, and he would take a lot of minutes from Darren Collison, since neither of them can play shooting guard. Redick has only had 1 good NBA season so far, and it was in a contract year. Ryan Anderson is unproven so far in his career.
Odds: 12-1
New York Knicks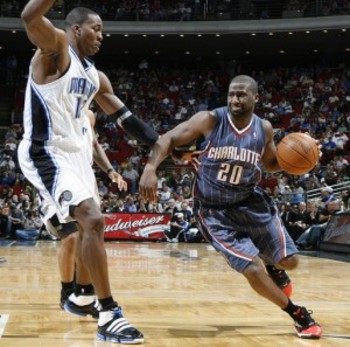 Superstar: Amare Stoudemire, PF (and potentially Carmelo Anthony next summer)
Knicks Trade: PG Raymond Felton, F Anthony Randolph, G/F Wilson Chandler, G/F Kelenna Azubuike, 1st round draft pick
Hornets Trade: PG Chris Paul, SG Marcus Thornton
Pros: The Hornets would get a really good and young replacement point guard for Paul, while also getting two G/F to increase depth at their weakest positions. Anthony Randolph has the potential to be an all-star. All the players they get are young with a lot of potential.
Cons: Felton isn't the distributor that Paul is, and Anthony Randoph has the potential, but might turn out to be a bust. None of the players they getting are big money-makers for the franchise, so even though the team could be better, they could lose money from revenue.
Odds: 10-1
He Doesn't Get Traded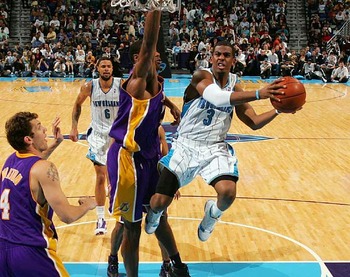 Pros: Chris Paul is the only player on the team that sells tickets, and he is one of the best players in the NBA. They could trade their expiring contracts for talent to try and make a run at the playoffs and keep CP3.
Cons: They could lose him in a couple of years for nothing if they don't trade him.
Odds: 8-1
Summary
While I believe that the most likely scenario is that he doesn't get traded, as a basketball fan I want him to go to the New York Knicks. Even from a Hornets franchise standpoint, it is the best option. They would get a lot of good, young players that are locked into their contracts for a couple more years to build around.
Raymond Felton and Anthony Randolph are potential all-stars, while Kelenna Azubuike and Wilson Chandler have the potential to be way above-average starters. This could be their best chance to rebuild with all their expiring contracts. If they did this trade and then added a starting center through a trade, free agency, or the draft, then they could be potential championship contenders in 3 years.
Keep Reading