2010 NFL Season Preview: Detroit Lions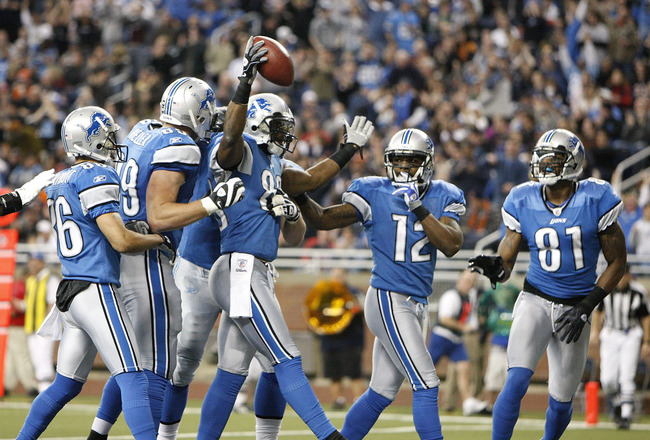 The Detroit Lions have been one of the most dismal teams in the league for the past fifty-two years. After they won four league championships in the 1950's, everything went downhill from there. In fact, they are one of four teams that have failed to compete in the Super Bowl.
As of recent history, matters have been even worse. They are currently riding a ten-year playoff drought, their longest in 29 years. If that wasn't bad enough, in 2008, they became the first team ever to lose all sixteen regular season games.
As horrendous as that may all seem, this team is headed in the right direction and they can only go up from here.
Biggest Question Heading Into Next Season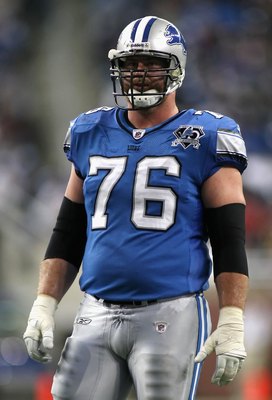 It's no secret that having a competent offensive line is an integral key to an offense's success. More importantly, protecting a $72 million investment is crucial to the entire organizations future.
Last season, the Lions' offensive line allowed 43 sacks, which ranked 9th worst in the league. Specifically, their most pressing issue lies at the tackle position.
Many believed that drafting Oklahoma State OT Russell Okung was the best route to go in order to replace Jeff Backus. Unfortunately for Stafford, that wasn't the case.
Therefore, Backus will continue his attempts to protect his blind side. His performance, along with the remainder of the offensive line, will determine their ultimate success.
Key Additions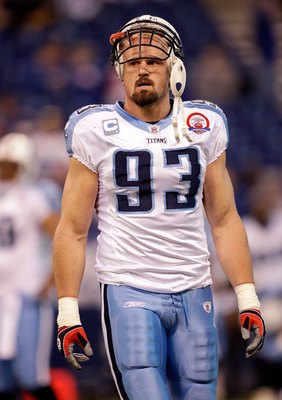 QB Shaun Hill
Last year with the 49ers, Hill proved that he isn't capable of being a full-time starter. However, he should do a nice job as Matthew Stafford's backup.
WR Nate Burleson
Many don't realize that Burleson had a very nice season last year. If it weren't for an injury that sidelined him for three games, he was on target to catch nearly 80 passes for 1,000 yards. He should be a great addition to their offense.
G Rob Sims
One of the Lions' biggest issues last season was their offensive line. Sims, the Seahawks best offensive lineman last year, will be a huge upgrade.
TE Tony Scheffler
Scheffler is a good pass-catching tight end who will give Stafford another option down the middle of the field.
DE Kyle Vanden Bosch
Even though his production has dipped the last couple of years, he can still be a quality starter.
DT Corey Williams
Williams had four sacks last year as a reserve for the Browns. He should provide reliable depth.
Key Losses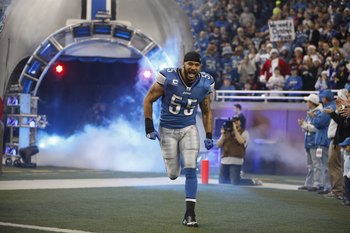 QB Daunte Cullpepper
After struggling for the past two seasons, the team decided to part ways with the former 2-time All Pro quarterback.
DT Grady Jackson
Jackson was decent stopping the run last year. Yet, at 37 years of age, he's nearing the end of his career and there was no need to bring him back.
OLB Ernie Sims
The Lions traded Sims away to the Eagles in a move that I strongly disagreed with. Even though his production dipped last year, Sims has had over a 110 tackles in each of his first three seasons.
ILB Larry Foote
Foote, the Lions' team captain, had a solid season last year racking up 99 tackles. The 2-time Super Bowl winner's veteran presence will be missed.
Note that the Lions released defensive backs Phillip Buchanon, Will James, and Anthony Henry after a terrible performance in terms of overall pass defense.
Draft Recap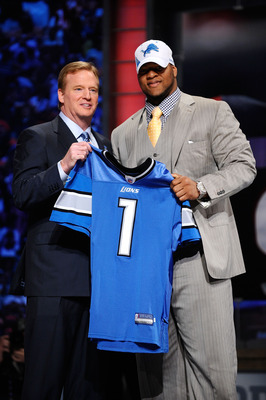 1st Round (No. 2 Overall): Nebraska DT Ndamukong Suh
1st Round (No. 30 Overall): Cal RB Jahvid Best
3rd Round (No. 66 Overall): Iowa CB Amari Spievey
4th Round (No. 128 Overall): Miami OT Jason Fox
7th Round (No. 213 Overall): North Carolina State DE Willie Young
7th Round (No. 255 Overall): Webber State WR Tim Toone
The Lions had a great draft, as they had, both, value picks and filled their voids. Ndamukong Suh was the consensus best player in the draft, and is truly a once-in-a-generation type of player. In fact, some are even comparing him to the great Warren Sapp.
Coaching Outlook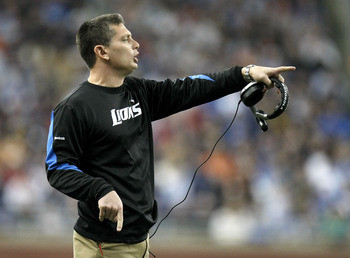 Jim Schwartz is heading into his 2nd season as the Detroit Lions Head Coach. Despite winning only two contests last year, he seems to be getting this team in place and ready to make strides. As you can see by the roster moves made, so far, he's trying to implement similar principles that worked for the Titans during his tenure there as the defensive coordinator.
Gunther Cunningham will be entering his 2nd season as the team's defensive coordinator. Cunnigham has worked with very successful defenses in the past, and now his responsibility is to ensure the same happens in Detroit.
Scott Linehan, who will be in his 2nd season as the team's offensive coordinator, has numerous weapons to work with and it will be up to him to put it all together.
Offense Outlook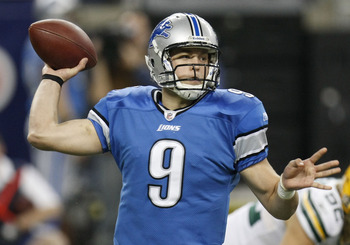 This unit looks like they could make major strides this season.
Matthew Stafford, last year's No. 1 overall pick, should improve in his second year with the offense. He's got a rocket of an arm and his decision making skills will only improve in time.
He will have the luxury of throwing to one of the most physically skilled wide receivers in the game in Calvin Johnson, a former No. 2 overall selection. Nate Burleson, who was brought in via free agency, should compliment him very nicely.
In addition, Brandon Pettigrew and Tony Scheffler are reliable targets at tight end.
As for their rushing offense, Kevin Smith and Jahvid Best should form a dynamic duo.
As I referenced earlier, their offensive line is their Achilles Heel. If they don't plow holes for their rushing attack and provide adequate protection for Stafford, their plans will be difficult to execute.
Defense Outlook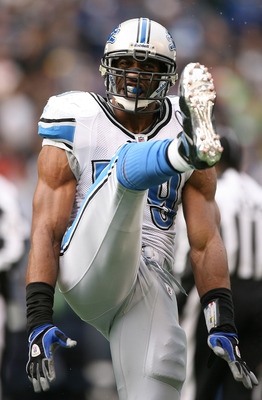 The Lions' defense ranked amongst the bottom of the league in nearly every statistical category last year. However, I expect their performance to improve.
They bolstered their defensive line with the addition of Ndamukong Suh and Kyle Vanden Bosch. Cliff Avril, who registered 5.5 sacks last season will start opposite him, while Sammie Lee Hill and Corey Williams will compete at the other defensive tackle spot.
They have questions at their linebacker core though. Aside from 6-time Pro Bowl OLB Julian Peterson, they don't have many proven players. However, the coaching staff appears to have a lot of confidence in DeAndre Levy and Zack Follett.
Their weakest link lies in the secondary as their only quality starter is free safety Louis Delmas. 'Crisp' Houston and 3rd round pick Amari Spievey are penciled in to be the starter at corner, which shows how weak they are at the position.
Special Teams Outlook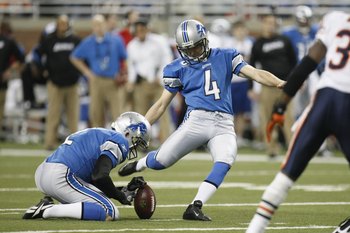 The Lions' special teams is anything but 'special'.
Their return game is below average, while their coverage allowed a kickoff returned for a TD.
Their kicker, Jason Hanson, has turned 40 and it showed last year as he failed to nail more than 78% of his field goals for the first time in eight seasons. It appears as if his career in the NFL may be coming to an end very soon.
Their punter, Nick Harris is mediocre at best as he only averaged 42.9 yards per punt and only pinned 27% of them inside the 20-yard line.
Fantasy Outlook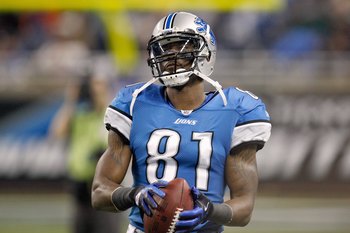 WR Calvin Johnson
Despite injures, Johnson (a.k.a Megatron) has been an absolute monster during his three years in the league. I expect him to have at least 80 catches and 1,200 yards, making him one of the top fantasy receivers.
RB Jahvid Best
Best is one of those rookies who I expect to make an immediate impact. He is an electrifying player with the ability to make a big play every time he touches the ball.
WR Nate Burelson
Burleson should have another good season. Consider him as a solid No. 3 choice.
QB Matthew Stafford
Even though I wouldn't expect anything spectacular, I consider Stafford a viable option as your backup quarterback.
Schedule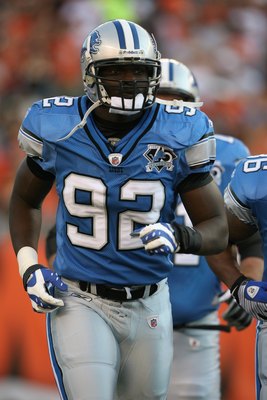 Week 1 @ Chicago Bears
Week 2 vs. Philadelphia Eagles
Week 3 @ Minnesota Vikings
Week 4 @ Green Bay Packers
Week 5 vs. St. Louis Rams
Week 6 @ New York Giants
Week 7 Bye
Week 8 vs. Washington Redskins
Week 9 vs. New York Jets
Week 10 @ Buffalo Bills
Week 11 @ Dallas Cowboys
Week 12 vs. New England Patriots
Week 13 vs. Chicago Bears
Week 14 vs. Green Bay Packers
Week 15 @ Tampa Bay Buccaneers
Week 16 @ Miami Dolphins
Week 17 vs. Minnesota
The Detroit Lions have a tough road ahead of them, as they face the NFC North, NFC East, and AFC East which are three of the most competitive divisions in football.
The good thing is that, aside from a trip to Texas and Florida, their travel itinerary is minimal.
In A Nutshell
Sure, the Detroit Lions are still in the rebuilding phase. Nonetheless, they are making gradual improvements with their additions during the offseason. They have several pieces to build around and the future looks bright. As a result, I expect them to, "double" their win total for the second consecutive season.
Final Record: 4-12 (4th in NFC North)
Keep Reading